Author:
Deepu Prakash
Deepu is the Head of Process and Technology Innovation at Fingent. He has led technology delivery, process development and change management initiatives at Sony, Samsung and Wipro. In his role at Fingent he works with both the "Telos" and "Techne" of software development, organizational structure and culture. Follow him on twitter @Deepuprakash
In this era of rapid digital transformation, new technologies have opened up opportunities and created challenges, fundamentally transforming customer experiences, operating models and the work environment.
While the scope, scale, and complexity of business technology has evolved at an exponential rate, sophisticated technology has also become more accessible to a wider audience. Such accessibility enables a thriving digital culture which can be a source of competitive advantages across all business functions – recruiting, training, sales, sourcing, manufacturing, logistics, marketing and more. While in the past, technology providers (like us at Fingent) predominantly worked with IT departments,  today we often work with functions like finance, sourcing, HR, project management and logistics, with minimal or no involvement of the customer's IT team.
More importantly, access to robust technology is also no longer exclusive to large enterprises. Commoditization, outsourcing, and good connectivity have driven down costs, making technology accessible to businesses of all sizes, across the globe.
By providing an attractive basis for innovation, improving cost efficiency and differentiation, the synergy between technology and business processes is no longer optional, but a must-have.
Studies reveal that 55% of startups have already adopted a digital business strategy compared to 38% of traditional enterprises.
While the specific technologies that can be leveraged for business growth, will vary widely across organizations, there are a few common themes that business leaders can consider.
The Cloud democratizes Information Technology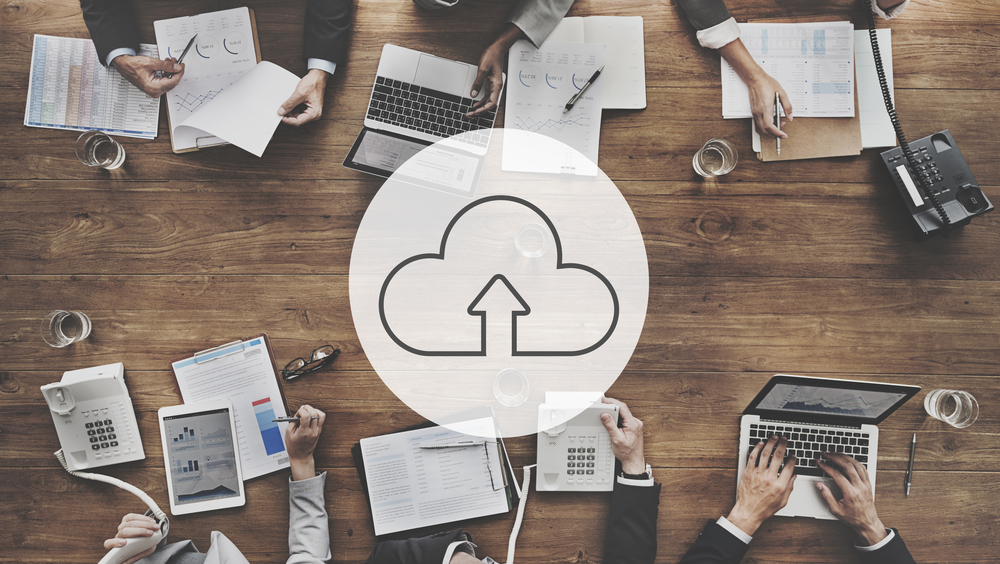 Cloud computing is really the internet as we use it today. Dropbox, One Drive, Facebook, INFINCE, AirBnB, Twitter, Uber…. Are all in the cloud. It is really an umbrella term that covers a variety of on-demand computing and storage services as IaaS (Infrastructure as a Service), PaaS (Platform as a Service) or SaaS (Software as a Service).
Related Reading: Choose the right Cloud service model for your Business
Cloud technologies help discard or avoid the need for physical IT infrastructure, and on-premise support structures for computing capabilities, by virtualizing these across server farms or data centers. Using cloud-based services providers, businesses can leverage IT assets as programmable resources, which are global and scalable on demand. This allows a business to access or lease computing resources and storage power far greater than what it may have been able to access on local infrastructure, while still being able to scale up or down in a cost-efficient manner.
Consider V Locker, an Australian firm providing automated locker solutions for freight deliveries. V Locker manages lockers for B2B customers across the globe from Australia, using IaaS (Infrastructure as a Service) and PaaS (Platform as a Service).
On the cloud, multi-tenancy enables effective resource utilization, reducing costs to make the cloud a cost-efficient option for most organizations. For e.g. SaaS (Software as a Service) Property Management service Simple Rent uses multi-tenancy to provide a low-cost, high quality offering to the commercial and residential rental business.
While the Enterprise IT spend on the cloud is relatively small, it is the fastest growing segment, slowly replacing on-premise systems. At one end of the spectrum, Oracle and Microsoft are slowly shifting legacy products to the cloud, pushing many large enterprises to follow suite. At the other end, solutions like Infince have taken enterprise cloud a step ahead by blending SaaS and IaaS for small/medium sized businesses, providing a cost-efficient, secure cloud-based alternative to expensive alternatives. The cloud makes robust enterprise technology accessible globally to businesses of all sizes without the need to invest in expensive infrastructure or large teams.
Data – Big, Small and everything in between
With the relentless digitization of business and society, we have access to extraordinarily large amounts of data. Transactional data (from digitized business processes via ERP, CRM, HRMS, POS, and similar systems), Social data (Facebook, LinkedIn, YouTube, Twitter and the like) and Operational data (from connected devices and IoT systems) can be leveraged to provide better customer experiences and improve operational efficiency. The key is not just to gather data, but to leverage it with analysis and insight. From an organizational perspective, this can require experts from multiple disciplines to work together to peel back multiple layers of data and insight.
Related Reading: Find out how Big Data is changing the Healthcare sector.
Success depends not on the indiscriminate application of technology to data, but on a coherent approach, of identifying critical data that matter, and using the right technology to generate relevant and actionable insights, delivered to key stakeholders in the value chain, in real time.
In the realm of marketing, successful big data analytics manifest as tracking everything a customer or prospect does and generating real-time alerts to the marketer or a front line executive dealing with the customer. For instance, if the customer walks into a store, the automated analytic solution alerts the sales executive immediately, and everything related to the customer, including their preferences, purchase history, and more, surfaces to the executive's tablet. Likewise, if a prospects click on an ad or downloads an app, the marketer gets an alert immediately, enabling them to engage the customer proactively, to close the deal or move the prospect up the lifecycle.
From Digitization to Digitalization to Digital Transformation
Digitization is the conversion of analog physical objects into digital goods. Paper to PDF or Doc, or physical cash digitized to mobile payments, physical signatures to electronic signatures – these are all digital manifestations of non-digital objects. Digital goods have low marginal costs, are non rival, and can easily be bundled with other digital or non-digital products. Consider online user manuals, learning management systems. Usually the first step in an organization's technology journey, Digitization sets the foundation to enable Digitalization and Digital Transformation.
"Digitization and digitalization are two conceptual terms that are closely associated and often used interchangeably in a broad range of literature. There is analytical value in explicitly making a clear distinction between these two terms." – Scott Brennen and Daniel Kreiss
Digitalization is about leveraging technology to create, enable or transform a business process- usually leading to one or more of- the discovery or new opportunities, reduced risks or efficiency gains. For example, field service management solutions like ReachOutSuite help deploy digital forms to field technicians across various locations.  It reduces the risks of revenue loss due to errors, inefficient scheduling and underprepared staff. This service also increases efficiency by maximizing staff utilization and getting more jobs done pre-staff. It further enables the identification of new opportunities by enabling techs and backend admins to understand customer experience better. Digitalization of business processes is par for the course these days with a plethora of packaged and custom built software available for enterprise planning, managing business finances, training, projects, customer management, and human resources.
Find how ReachOutSuite can make a work order manager's life simpler.
CRM systems coordinate business processes that are key to generating leads, converting them into prospects, and, subsequently, into regular customers. Additionally, CRM software solutions supply business managers with data processing and analytic tools to help refine marketing strategies, improve customer service and track overall organizational performance. Through centralization of business data, CRM software tools streamline the decision-making process and automate repetitive tasks.
Project management software eliminates laborious paperwork and tedious planning processes. With the right tools, businesses can control projects costs and improve the efficiency of related operations. Technology automates most project management processes to make it affordable and practical for any type of business. The main benefits of implementing project management software include – Easier project planning, monitoring and tracking, Improved collaboration, Better organization, and future planning
ERP systems boost productivity and promote business growth in two primary ways. First is automating business processes to improve accuracy and save time for all employees. Second, ERP systems unify data generated by the business and make it available to decision-makers and other managerial parties throughout the firm. It eliminates data sharing problems among departments and makes the information accessible to everyone.
Digital transformation is about leveraging digitization and digitalization to transform a business unit's or an organization's approach to business. This can involve one or more of – new business models, overhauling customer experience, radically different manner of service or product delivery. The transformation is driven by the business, and not by the IT team. For instance,  consider Replika, which connects brick and mortar sales to the digital realm, transforming the way sales is managed for retail. Emerging technologies will create new business models that may be hard to understand or foresee today. For instance, digital securities based on blockchain based technologies can unbundle ownership of analog assets like property or gems, while making it possible to bundle diverse asset classes to create new portfolios for investment. Such digitization of previously illiquid assets creates new customers, new strategies and new business models that may not be possible to fully comprehend today.
Related Reading: Find out how INFINCE is the ultimate digital transformation for small business of today.
In conclusion
Technology is a disruptive force.  In the current ever-changing and multifaceted business environment, technology can not only help improve your businesses' agility but can also provide cost-effective means to innovate your products and services, improving customer experience.  The key is to adopt the right tools and partners, while actively planning the change and deployment. 
Limited mode
underprepared
Limited mode
how INFINCE is the ultimate digital transformation for small business today
Disclaimer: The contents of this article reflect the opinion of the author and do not represent Fingent's view about Facebook's or Google's policies
The latest advertising policy from Google and Facebook on cryptocurrencies has been hailed by users, media and even those in the cryptocurrency industry. It is easy to understand why.
Advertising, in itself, is unpopular.
The constant badgering of advertisements on social media, together with the exaggeration of product benefits has led to a lack of trust between advertisers and consumers. With every other cryptocurrency promising to be the next Bitcoin, users on Facebook and Google will be happy to see fewer advertisements promising instant riches and get rich quick schemes. Indeed, cryptocurrencies and ICOs have been viewed, as a fool's gold.
Like any nascent tech sector, the cryptocurrency area  is extremely unregulated, offering an avenue for fraudsters to take advantage of investors.
"Pump and dump" schemes, a testament to greed and naiveté, have made few people wealthy at the expense of many who bought into the utopian "get rich quick" dreams and "mathematical guarantees" offered by cryptocurrency promoters. Platforms like Facebook and Google provide scamsters with the opportunity to micro segment and target thousands of unsuspecting users, at a very low cost. Gullible investors often invest their life's savings without understanding how currencies are programmed or how the market for these works. In this context, banning cryptocurrencies and related advertisements, to reduce the risk of consumers being scammed by such groups, appears to be a sensible measure.
But on the other hand there is also a fair argument to be made this ban is unfair.
For one, the policy impinges on doing legitimate business. Advertising is protected by the First Amendment. The Federal Trade Commission (FTC) can regulate the communication of deceptive information. The action by Facebook and the proposed action of Google to ban cryptocurrencies is violative of the freedom to advertise because no federal agency in the US has banned these, and both Google and Facebook are not federal agencies but private entities. As of the time of writing this article, the Securities and Exchange Commission (SEC) has not declared cryptocurrencies illegal. The Commodity Futures Trading Commission (CFTC) considers bitcoin as a commodity and treats it on par with other commodities. It has allowed the launch of bitcoin futures. It has also approved a platform for trading and clearing of virtual currency derivatives.The IRS treats bitcoins as property. Some states are in the process of enacting legislation. The Uniform Law Commission is considering legislation to regulate transactions in cryptocurrencies as transactions in financial assets.
However, at present, there is no law requiring social platforms or search platforms to ban cryptocurrency advertisements.
The moot point for Facebook and Google to consider is whether cryptocurrencies are legitimate or not.Since there is no authority that has banned cryptocurrencies in the US, it is quite unfair to ban ads on cryptocurrencies.
Since the federal or state agencies are ambivalent about cryptocurrencies it is also startling to see forward looking companies such as Google or Facebook to effect a ban ostensibly to safeguard their customers.
But, they forget that in trying to safeguard one set of customers they are denying important information to another set of customers.
Customers, who look up to Facebook and Google for information on certain products and services such as those related to cryptocurrencies.  By this action, both have now bunched cryptocurrencies with weapons, drugs and counterfeit products. In fact, by banning ads on cryptocurrencies, they are perhaps forcing customers to seek information on cryptocurrencies in other channels of communication, which may not have as robust a policy on deceptive advertising as Facebook. One wonders why, with all the resources at the disposal to these behemoths, both companies do not consider it worthwhile to weed out scams or to stop issues like cryptojacking and educating consumers about the risks across all categories instead of imposing blanket bans.
The policies framed by the two internet giants are not specific and very broad.
The operative part of Facebook's policy is "financial products and services that are frequently associated with misleading or deceptive promotional practices." One could argue that most advertisements are deceptive promotional practices. Many cryptocurrencies are simply advertising their products and services with straightforward call to action without indulging in any hyperbole. A blanket ban that affects legitimate businesses is unfair.
Then there is a matter of core values and principles.
Facebook and Google have used technology to connect people across national borders. Cryptocurrencies can help people conduct business across national borders without middlemen, providing financial inclusion.  Like the early days of Facebook and Google, Blockchain technologies like Cryptocurrencies are a product of innovation and its full effect is yet in the making. To deny full expression to this technology by the two advertising behemoths is unfair. It looks as though Google and Facebook have taken the path of least resistance by resorting to a blanket ban.
Unsurprisingly, there is the insinuation of strategic motives behind these bans.
On one hand, while technology has made both Google and Facebook iconic brands and large advertising platforms, it is hard to believe that both companies consider it not worth their while to use technology to detect deceptive ads! So does the blanket ban have to do with competition and strategy rather than to ostensibly safeguard user interests?Is it their inability to compete with financial services offered by competitors, that has resulted in the ban? Is Facebook under pressure to follow the official Chinese line on the ban. Or, perhaps the aim is to put up walls till they are able to get around deciding their own crypto strategies. We may never know. Also, both Google and Facebook, plagued by issues about privacy breaches, may not want to find themselves in the dock again for having provided their platforms to scamsters. Nonetheless, to say that all ICOs are scams, impacts people who run legitimate businesses, and is a case of throwing the baby with the bath water.
In summary, while the intention to prevent fraud, curb ponzi schemes and protect consumers is good, who should make decisions about the legitimacy of a business, and the restrictions that should be placed on an industry? Should it be a corporate like Facebook and Google who makes such decisions or should it be those representing society.
Unfortunately, lawmakers are often light years behind technology and work in a reactive mode rather than being proactive.
References:
Last spring, we found ourselves working with a global media giant,  to understand why their new high tech enterprise information sharing IT system was not being used by employees. As we plowed through the usual rigors of analyzing feedback from front-line staff, department managers and BU heads, we discovered something puzzling. While the new state-of-the-art system was hardly being used by anybody, few departments and teams used alternate custom-built IT systems to automate their processes. Most of these custom-built systems were rudimentary and offered poor user experience, and yet, every team member had adopted and used their system every day! Digging deeper, we discovered something even more surprising – The development and deployment of these systems were managed by the Line Manager (s) of these departments, who had little to no knowledge of IT or Software Development!
Why did an expensive, cutting-edge digital information system fail miserably, where a less sophisticated, custom built software succeeded with aplomb? How did non-technical line managers succeed in deploying technology effectively, where senior IT specialists failed?

Sure, deploying a new, large, complex, and organization-wide system across different locations is fraught with enormous technical challenges, but the real answer to these questions lies elsewhere.

The IT department, was attempting to solve a technology problem. However, none of the users had a technology problem. They had business problems.
Problems about information availability, sharing and communication in the context of how they got work done. Divisional, middle and operational managers, i.e. the Line Manager was in a much better position to understand these problems, since he knows the people in his teams and how they get work done. Direct involvement of the Line Manager enabled the building of IT tools which solved business problems that his/her teams faced.
In hindsight, the centralized top-down approach of IT system deployment was a mistake. The IT department never stood a chance.
Understanding the processes, practices, people and nuances of every team in a 6000 person global organization was an unrealistic expectation, especially under a tight budget and timeline. A decentralized approach to technology development and deployment, where the Line Manager was empowered to take technology decisions for his or her team, would have yielded better results.
Decentralization, as a management concept, has been around for a while. William B. Given Jr.'s book Bottom-Up Management, 1949 was probably the first to talk about Decentralization, while Drucker's works over the last 50 years have often made the case for giving front-line managers greater control. However, it is only in the last decade that we saw an increased devolution of formerly centralized responsibilities (like human resource management, risk management, and strategic planning) to the Line Manager.
In this context, the decentralization of IT decisions is a natural step forward. Looking at our own portfolio of projects at Fingent, we see a steady increase in Line Managers successfully creating, customizing and deploying technology solutions for their departments. I believe that there are three key reasons why the Line Manager is successful in independently managing core information technology needs of his/her teams:
Line Managers, especially those who are hands-on, are able to derive a good understanding of information architecture requirements

A Line Manager understands of how the team gets work done, and

A Line Manager's ability to lead and manage changes to the ways of working.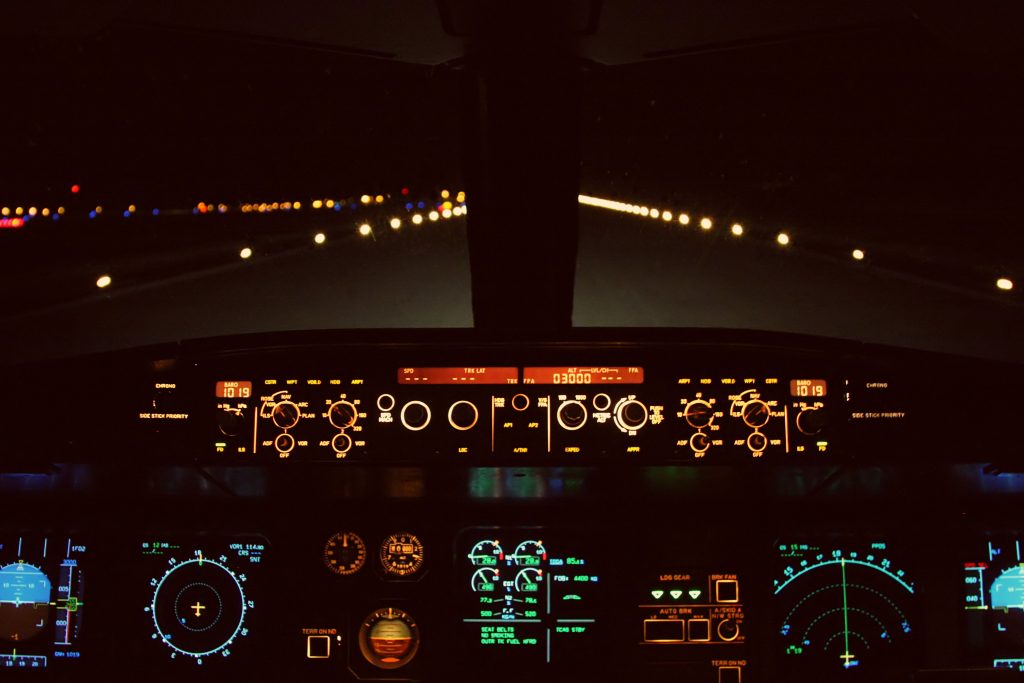 The right information, at the right time
In relatively flat, multi-functional organizations, workers at every level have decision-making responsibilities. For such a knowledge worker, the ability to assimilate, interpret, arrange, sift and process relevant information is critical for the successful execution of day to day tasks.
Take the case of the failed digital-information IT system; asked to identify the single most important cause of failure, users across departments answered that the information necessary for work was either unavailable in the system, or was not available at the right time or in the right format. Each of the smaller systems that they were using daily was tailored to meet the specific needs of the team, providing different roles in these teams with the information they required to operate efficiently and effectively. Information was shared in the context of the tasks and stage of work, ensuring that it was available to the right person at the right time. These systems thus organized and structured information in a manner best suited to the team's objectives. Or in other words, they had good information architectures.
Different departments/teams adding value to the organization in different ways need radically different information architectures. Information required for software developers to execute their day to day tasks is usually different from information necessary for a hardware engineer, HR personnel or Sales personnel. The IT department, which led the deployment of the failed solution, tried to create a system of compromises, and in doing so, compromised the critical needs of almost every department. This flawed approach resulted in a significant wastage of money and time.
A good information architecture secures that the right information is available to users; enabling a good technology system to use this information architecture for delivering the right information to the employee at the right time.Creating a good information architecture requires: the allocation of the right resources, interfacing with supplier and customer teams ( internal or external), a good understanding of current and desired processes, and a good understanding of the strategic and tactical objectives of the department. The Line Manager for the team/department is in the best position to take ownership of this activity and to use his resources to drive the creation of a good information architecture for his team or department.
There is one specific aspect of the information architecture where the Manager must be hands-on; performance measurement. Early measurement systems were top down, with KPIs being set by Senior Executives cascading down to the teams. However, with the greater empowerment of teams, we now see teams, designing their own measurement systems, in line with corporate strategy and measurement systems, to gauge own progress. The manager of a team is often responsible for the KPIs, its methodology and also the measurement. He should determine the level of access that different roles in his team, have to these measures.
Providing the right information, to the right person at the right time often provides the base for realizing the value added by technology. This "right information" is realized using the Information Architecture used by a team. Technology can then be deployed to use this Information Architecture to deliver information to employees in the context of their day to day work. The Line manager is in the best position to drive the creation of the information architecture for his team, while securing that it is aligned with organizational strategic goals and the team's tactical objectives.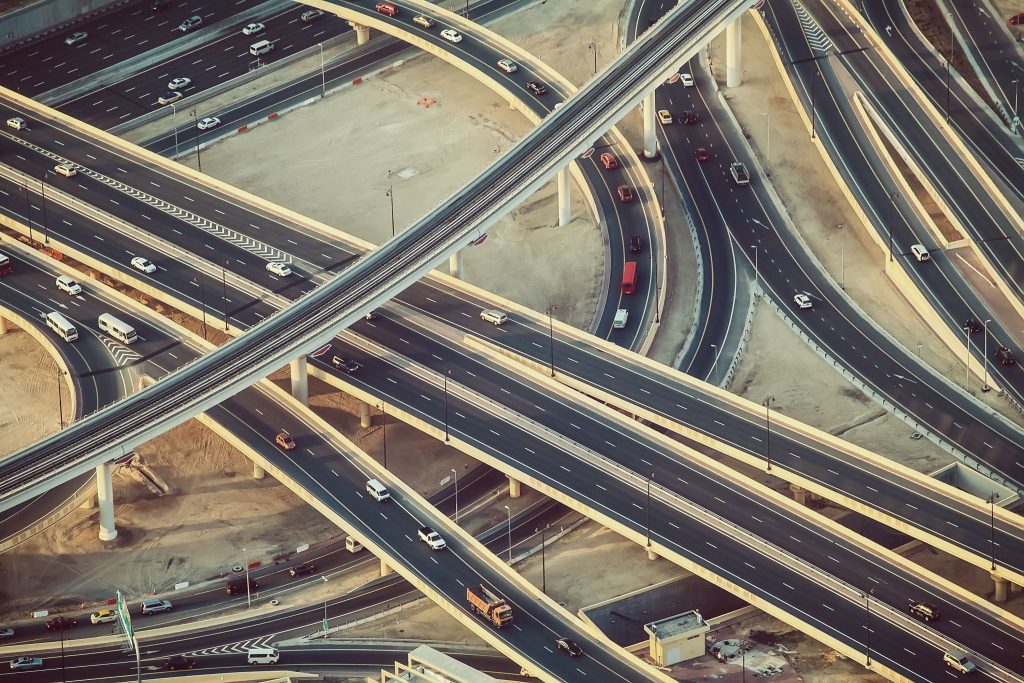 Processes and Practice: A Line Manager knows the difference between theory and application
In addition to a good information architecture, technology must also be aligned to systems used by the department, to add value to the organization. These systems are deployed via processes, and these days almost all self-respecting departments and teams of knowledge workers have documented processes. Whether the documented process meets practice is another story entirely. In the case of knowledge work, especially work that requires moderate to high degree of autonomous and creative thinking, tacit knowledge and improvisation trumps documented processes in practice.
When automating the change management system for the pharma enterprise, we discovered that different project coordinators had different approaches, planning, reporting, risk management and interdepartmental cooperation, which often resulted in significant deviations from the documented processes. For such a department to realize the benefits of automation, documented processes alone are insufficient. It is vital to consider the entire system as practiced and applied by the users, and in doing so, prioritizing the creation of tools to automate the desirable aspects of the system. It is the promise of predictability and stability in the way things get done using a system that often determines the effectiveness of deploying the software application. The Line Manager of the Department has a good view of the overall picture, people and the operational details; all of which are critical inputs to good decisions about balancing process and practice to achieve a stable system.
In the case of the pharma company, the Line/Department Manager was able to obtain the necessary strategic, operational and tactical perspective to determine specific processes and practices which were important to automate. Only he had sufficient authority and responsibility to ratify and take responsibility for these decisions. The IT department, or a 3rd party consultant, or even most people in his team would not be able to provide the unique perspective necessary to take these decisions.
The software solution we deployed for this department not only provides the benefits of automation, but also helps the team identify process deviations, enabling good decisions about the acceptance and mitigation of these deviations in day to day operations.
Often, the development of new tools and technologies is a trigger for teams to introspect and overhaul their existing systems. One of our clients, a property acquisition department at a national property management firm, re-architected their processes to take advantage of the benefits that a custom-built software application could provide. Their old system was built around the tools of pen-paper and a commodity desktop solution available then. During our early stages of pre-development analysis discussions, they realized that a custom software application, could free the department from the constraints of the commodity software, and open the doors to add value in new and innovative ways. Through mobile devices, real-time updates, and improved reporting, they could realize benefits that were not accessible to them before. They reinvented their property acquisition processes, providing significantly greater value and increasing the department's strategic value to the organization. Such successful change was possible because the Line Manager was able to allocate a good team to work with the core process changes and technology upgrade, while he also worked with his peers and governance board, to plan and manage the delivery of business benefits.
 Providing change leadership: Who better than the Line Manager?
Like any other change program, the deployment of new software technology invariably runs into resistance from employees; often the biggest challenge to software deployment.
IT deployment often makes some previously subjective measures objective and visible to all. Employees may be nervous to reveal more information than they used to do before. Then there is inertia, the reluctance to shift from comfortable routines and practices to a different way of working.
Supporting the team to see the change brought about by technology deployment is a leadership challenge. The Line Manager is in the best position to take up this challenge.
Leading such a change requires the active, consistent and continuous engagement of all employees who will ultimately be impacted by the change. It requires the creation of trust, so issues and concerns can be discussed and evaluated freely, together with the perceptions of value and benefits of the new system. This is an undertaking that requires significant effort, often at an interpersonal level. The Line Manager is the ideal candidate to lead such an effort. As organizations become flatter, the manager is a coach and a mentor to the individuals in his/her team. Alongside tactical directives, a Line Manager can use one-to-one meetings, coffee machine conversations and other informal discussions to evangelize the need for the new system and reinforce the benefits: a better work profile, reduced workload, skill upgrades and much more.
Leading such an effort also means assembling the right people, from the very start of the technology development initiative. These are people with the right skill set, organizational credibility and influence. Assembling such a team, and providing them with purpose, while leveraging their strengths and abilities at the right time can make a big difference to the progress and the success of a technology deployment project. Some team members may be good with early phase visioning, while others may be simulated by the challenges of training and change management. Choosing the right people for the right task, and giving them the ownership of creating and deploying the new system can increase interest levels in the entire team. This also leads to  greater participation, and mitigating resistance during deployment. The Line Manager knows the strengths and weaknesses, the goals and aspirations of the individuals in his team. This enables him or her to make good decisions about mobilizing the right people for the project.
Leading this change, requires the management of day to day operations, while resources are devoted to the deployment of the new system, and while the department migrates from the old way of working to the new system. The Line Manager can secure minimal impact on ongoing operations, by allocating the necessary time (and backups) for those involved. And also providing the necessary time and support for the entire team to learn and use the new system. He can use his resources and forums to identify potential deployment blockers and mitigate such risks early. For example, staff meetings provide good opportunities to build cohesion and agreement about the new system and the deployment plan. It is also an effective way to source ideas and motivate volunteers for beta testing.
Conclusion
The choice of tools to execute a task requires combination of strategic, operational and tactical knowledge to make informed choices. The IT department in an organization, which services many lines, sections and departments, cannot be expected to have such an in-depth understanding.
The Line Manager is best positioned to have such an intimate understanding of the business and its operations. The Line Manager understands the formal and the informal processes, which gets the work done within his team. He/She knows the measures and indicators on his department's scorecard, the data required for these and the processes which define these. He/She knows and often owns the processes that detail how his team interacts with other teams, within and outside the organization. The Line Manager understands a team's suppliers and customers. And most importantly, the Line Manager understands the team today – the people who work for him today, their capability, their skillset and he/she understands the team required for business tomorrow – the capabilities and skill set required to keep up with a changing business environment. From an organizational perspective, giving ownership of technology to the people who will use it, empowers them with greater control and responsibility towards the outcomes expected from them.