Author:
Sachin Krishna
Sachin works as a part of the digital marketing team at Fingent. He believes in a healthy and resourceful web and does his own little contributions for the purpose by creating and disseminating innovative and quality content.
Catch InfinCE on NewsWatch!
InfinCE, the flagship product of Fingent, will be featured on the award-winning television show NewsWatch on November 30th at 7 AM EST. 
NewsWatch is a popular TV show that covers technology, consumer, travel, health, and entertainment news for a broader audience and airs nationwide on the AMC Network and ION Network. 
Over the years, InfinCE has transformed into an all-in-one cloud built for the demands of modern businesses. Featuring a unified cloud, InfinCE packs in advanced collaboration and remote working tools to empower the global workforce to work and collaborate from anywhere. Business owners, on the other hand, can easily manage their IT assets and data from a single location via the centralized administration capabilities of InfinCE. Moreover, nascent entrepreneurs can quickly set up their entire IT from email to website and collaboration tools on branded IT infrastructure at an unbeatable price!
Don't forget to tune in to NewsWatch on your preferred network. To know more on program schedules, visit the NewsWatch website.
Watch this short video to discover how InfinCE transforms enterprise collaboration with its next-gen cloud technology. 
In Conversation with Stephen Cummings, SVP, InfinCE
InfinCE represents the next phase of cloud for enterprises. Being a progressive approach to running IT, InfinCE democratized the cloud enabling businesses of all kind to leverage its possibilities. Unveiled at the 2018 Small Business Expo, InfinCE marks a shift in "untangling technology", which simplified how businesses utilize the cloud for refining their processes and operations. InfinCE delivers a secure cloud model that encompass all the essential IT requirements of enterprises.
As a radically different enterprise cloud system, InfinCE really invoked my curiosity to know more about its simplified cloud model. Stephen Cummings, the Senior Vice President of Business Development at Fingent Corporation was earnest enough to spare a little time from his busy schedule and give me a firm background about InfinCE in accordance with the questions that I presented. He elaborated on the features and functionalities of InfinCE, which got me well informed of the capabilities of this platform.
Thank you, Stephen, for your time. Let us begin this short interview with a brief description of what InfinCE is about.

So, can you tell us a bit about InfinCE and who is it aimed at?
Up until now, cloud technology has been structured for use by, and marketed to, a technical audience of developers and IT professionals in large corporations. We developed InfinCE to both simplify how businesses get the software and related support and to dramatically lower their IT-related costs. By building upon the latest developments in cloud-based systems, and incorporating available open source software, we have been able to pull together the things a small business needs to have a secure, modern IT infrastructure  – from a company website and mail server to full-featured enterprise software and desktop tools.
InfinCE is the new way for small businesses to run IT.
Business owners don't have time to learn about digital tools or to manage them, and they don't have money to waste. We give them high-value technology options that are intuitive and affordable. Our concierge support services are at hand whenever there is a technical question or concern.
What led you to develop a cloud platform like InfinCE?
Survey after survey showed that a large percentage of small businesses were not taking advantage of technology that would help them significantly improve their ability to serve their customers. In today's internet-focused world, their lack of technology puts them at a serious disadvantage to their more nimble competitors. Many companies were discouraged from using existing open-source software, which, though free of cost, did require technical knowledge to get set up.
At the same time, we knew that new developments in cloud and communications technology were making it possible to deliver solutions for them in a completely new way. For open source specifically, we knew if we could automate the setup process, a further barrier to its use would be eliminated. What we were able to do is to make software set up a "one-click" process and to do the same for support services.
Business owners can not only get up and running easily and quickly, but they can do so without anxiety because they can easily use a "life-line" to have someone knowledgeable lend a hand.
Yes, technical complexity and jargon are preventing businesses from adopting the technology. In view of that, can you elaborate on the challenges that you came across while developing this platform?
To make a system both powerfully featured and easy to use meant we had to meet a number of design challenges. How could we make the setup fast and automatic, even for business owners who may not be very technical themselves? How can we make it easy -whether a business owner is technologically intrepid or not – to leverage the options that make sense for their business?
How can we make application software developed by many independent developers work well together? How can we accommodate a flexible and economical infrastructure that works for simple or complex applications, and for small or large companies?
How can we make the user have a friendly experience, for example with a "single-sign-on" capability across all applications? How can we give users an even more secure system than is typical?
With data privacy and security featured again in the news, how much protection does a business cloud platform like InfinCE offer to businesses?
We have given a lot of focus on data security as it allows people to build trust within the application and its information – which is one of the most important factors. Every customer's data is hosted on a separate secure virtual server. Our secure servers and SSL built for applications ensure that there is no information that is being tracked or eavesdropped by any external entities.
How much relevance does cloud computing have in today's business environment? And where does InfinCE fit in this environment?
In today's business environment, a business owner needs to have access to her data right when she needs it, irrespective of her location or geography and the device she is accessing it from.  This is what cloud computing provides – an access to one's business data at any time and anywhere you have an internet connection. Apart from this obvious benefit, cloud computing also improves scalability, business continuity, collaboration efficiency and reduces cost. So yes, cloud computing is going to be here for the foreseeable future.
Cloud computing is an umbrella term for different types of cloud services, that include SaaS, PaaS & IaaS. InfinCE can be considered as an IaaS service as we provide the servers, storage, and networking hardware, as well as the virtualization layer.  On top of that, we also leverage SaaS to offer a plethora of tools and applications that will cover all the technology needs of an SMB. InfinCE is thus a unique combination of IaaS and SaaS to cater to all the IT needs of a small business.
Read more: Top Trends That Will Transform Cloud Computing in 2020 and Beyond!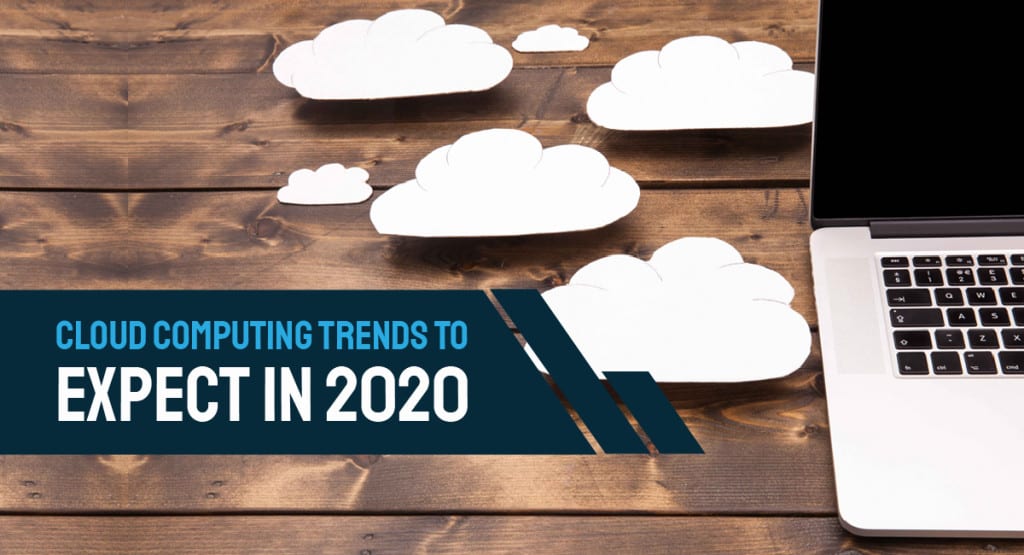 Will InfinCE's concept of cloud management for businesses lead to a better form of managing and optimizing business processes?
InfinCE is an IT solution for SMBs. A small or medium business owner needs technological solutions for a variety of business needs, but may not have an IT budget that is large enough to afford the top of the line enterprise software solutions.  On the other hand, we have a lot of feature-rich Open Source software that are competitive alternatives to Enterprise Software.
The challenge here is that installing, customizing and setting up an Open Source software requires technology experts in the team. Off the shelf SaaS products will need the employees to access various products through multiple channels with multiple logins, with no single source for all of the business data.
InfinCE is a solution to this problem. We are constantly integrating good quality Open Source and third-party tools into our App Marketplace. With a few clicks, an InfinCE customer can add the desired App to his InfinCE Workplace.
The new software will automatically be integrated through Single Sign-On, becoming part of their IT system. This ease of plugging in business apps on demand makes InfinCE a powerful IT solution for SMBs.
What are the potential benefits that small and medium businesses can derive from using InfinCE?
In terms of setting up Small & Medium businesses, the ability to collaborate with their internal team and carrying out business activities has substantially improved and can be managed accurately using InfinCE — which no platform provides. Going further, different departments within a company can be micromanaged and this increases transparency by also allowing user restrictions across InfinCE.
Security is another key area that benefits our customers, as nowadays the emails, files that we share travel through various servers before reaching us, and there can be eavesdropping and privacy can be at stake. We provide servers that are managed by us to send emails and fresh dedicated email servers can also be bought at a very less cost.
How do you envision the future of InfinCE and what new improvements and upgrades will be implemented in this solution in the coming times?
InfinCE stands for "InfinCE Cloud for Enterprise" and that's the vision driving us. By continuously integrating more and more applications in our App Marketplace and innovating our cloud solution, we aim to arm SMBs with the latest technology and tools. The business owners can concentrate on growing the business while we take care of their IT.  Our work never stops!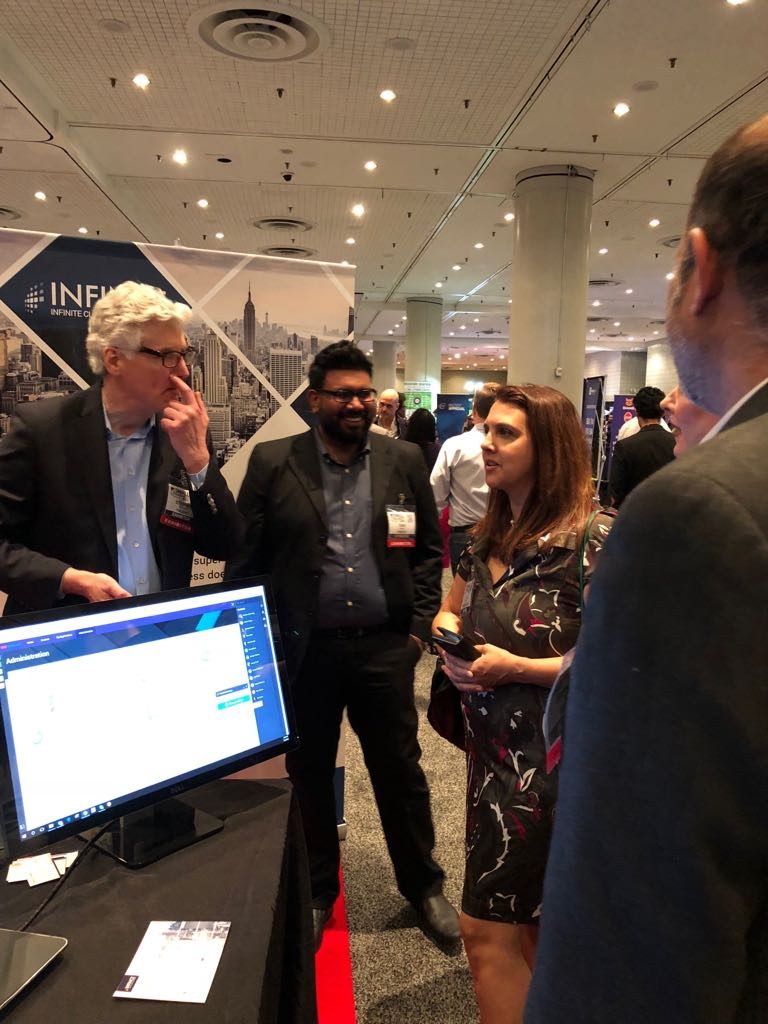 Compared to other enterprise cloud platforms, what specific features have you included in InfinCE to make it a popular dependable platform?
Compared to other enterprise cloud platforms, we are providing one-of-a-kind platform wherein business can access numerous Open Source applications, with a Single-Sign-On option to effectively run their businesses. Apart from that, all the servers, hosting and basic support for Open Source applications are offered by us and an extremely affordable cost and is secured. Our features, costing, and level of services have been brutally transparent and there have not been any hidden costs involved which sets us apart from our potential competitors.
Does the extended storage options given at InfinCE come in specific tiers?
We prescribe a minimum of 2GB storage per user.  Additional storage can be bought from a minimum of 10GB upwards. The real benefit for InfinCE customers is that they are in control of how the storage is allocated across the users. The business owner is free to do a differential allocation of the extended storage across users, as per individual requirements.
That indeed provided me with some in-depth information about InfinCE. In a way, the open accessible cloud model that you envision clearly does have much larger potential in the coming years. Deep down, I do believe in the same thing, which is that all businesses should be given the means to utilize technology to their advantage.
By creating a platform like InfinCE, Fingent Corp has indeed opened the doors of the cloud to businesses of all kind, so that they could remain technologically competitive and productive. Thank you, Stephen, for granting this interview and wishing the very best for all your ventures.
To learn how your enterprise can benefit from custom-built business applications, get in touch with our experts today!
Every year, Clutch, the popular B2B ratings and research firm publish a report on the leading players in the software segment. Constantly updated, these listings review companies excelling in software development and curate them accordingly on how they rank within Clutch's assessment criteria. This time, Clutch has come up with a new report listing the top custom software development companies currently serving the market.
From about 5997 firms, Clutch based their evaluation on client reviews, market presence, experience and the ability to deliver. Among the multitude of firms reviewed, Fingent Corporation ranks among the top custom software development companies. In the Clutch Leaders Matrix, Fingent manages to keep the right balance and stays on top with an overall score of 39.3.
Market presence, clients and experience each scored remarkably well with 9.5 and 9.75 points. Fingent's 50 percent service focus in custom software development reflects its proficiency in conceiving tailored solutions to businesses of all kinds. Itransition, its main competitor stays side by side scoring 39.4 in the ability to deliver, 9.4 in market presence and 10 for clients and experience.
Why Clutch Listed Fingent as a Top Custom Software Development Company
Striking the right balance in terms of service focus, client reviews and experience is the key. Fingent manages to ticks all boxes with its proficient custom software solutions that cover each of these critical aspects. Clutch base their assessment by keeping these factors in the spotlight, which is the sole reason why Fingent came on top.
Clutch undertakes a different approach to identify leading software companies. Several credible factors go through stringent evaluation such as valid feedback from current and previous clients, ability to deliver high-quality solutions to clients consistently, solid market presence, services offered and many others. Moreover, the ratings also focus on the company's passion in work, intent on client satisfaction and commitment for delivering quality and innovative results consistently.
Fingent puts more emphasis on driving value to their customers and strives constantly to achieve this in the plethora of solutions they offer. Deep expertise in software combined with a varied client base across multiple industries enables it to come up with new ways to blend in industry standard practices and innovative approaches together. Apart from that, the company believes in building good levels of trustworthiness with their clients and work towards fulfilling it in everything they do.
For instance, a majority of clients states that working with Fingent allowed them to reduce their quality control costs largely, that at times amounted to about 70 percent.
Technical Competency
Solid technical proficiency stands as the fundamental ground in which most software development companies operate. Fingent's team of skilled professionals dispersed globally have strong background and experience in the cutting-edge technologies of today to resolve every challenge they face. With its diverse talent pool, Fingent's services extend to further include the entire web and mobile development segment such as enterprise software development, web application development, mobile application development, SaaS development, etc.
Seamless Collaboration
Collaboration could work across different levels and each of these influences the results considerably. Companies building software solutions need effective collaboration with their clients on a consistent basis to guide the development process across individual levels so that the finished product resembles exactly what they envisioned. Besides, these collaboration exists among the development team, administration departments, designers and those in the top of the organizational hierarchy.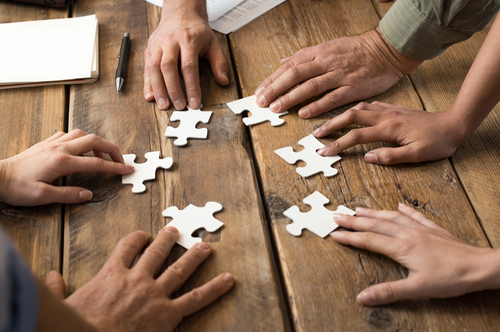 Fingent's qualified development teams push the software development process a step forward by integrating effective collaboration across all levels. These facilitate improved collaboration with the clients so as to adhere close to their requirements, spice up communication among the stakeholders and brings the development teams to adopt proven methodologies for ensuring successful delivery of the project within the stipulated deadlines.
Cost Effective
The costs of building a software are proportional to the amount of functionality offered in it. Some development companies build software by trimming down the functionality and features, which adversely affects its quality and usability. Fingent's approach is unique, as it applies modern design principles without sacrificing on any key functionality to deliver highly dependable and efficient software within affordable pricing.
Leveraging state of the art cloud, mobile and web technologies enable Fingent to come up with tailored solutions at reduced costs. There is better streamlining of the software development across its entire lifecycle with the adoption of lean principles as well as simplification of business processes utilized by the clients.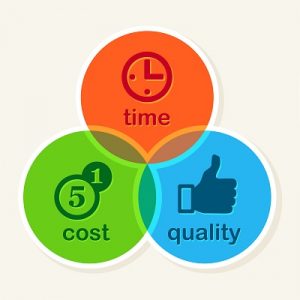 Summing up, the deep expertise and leveraging of latest technologies bring about more accuracy in quotes, which include all aspects of development from scratch to the finished product. Adhering to proprietary technology and custom practices enable Fingent to bring out solutions quickly and on budget. $25 to $49 per hour is the average development cost for standard projects at Fingent.
Strong Establishment
A firm establishing background nurtures a work environment that prompts growth across its entire development workforce. Fingent since its beginnings in 2003 has quickly expanded and in the years that followed evolved into a reputable company build on the foundation of trust, value, and efficiency. Deviating from conventional methodologies and practices, Fingent's uniqueness lies in its approach of following up its projects even after deployment in the form of continued support.
Based in New York, USA, Fingent grew in scope and client base that resulted in widening its operations on a global footprint. There are branches in Boston and UAE as well as two research and development centers in India to scale up infrastructural and talent base for serving the growing client base. Fingent's impressive clientele counts among the industry's leading names that range from Fortune 500 companies to budding startups.

Multinational conglomerates like Sony, Johnson &  Johnson, NEC, PWC etc. are some of the partnering clients that leverage Fingent's expertise in carving out robust software solutions to resolve their individual challenges. This growing client base stretches across 14 countries and 4 continents. Moreover, the company maintains an active 300+ full-time employees, classified into separate teams for improved collaboration and swift delivery of solutions.
Fingent's tailored solutions seamlessly integrate with the requirements of enterprises to help them optimize their processes and operations from its core. Get in touch with our solutions consultants right away to bring the advantage of robust cost-effective software solutions into your business for redefining it all together.