Everyone in the manufacturing world faces the fear of going bust if they do not adopt digital transformation. That is a given and yet we can all agree that digital transformation doesn't happen overnight.
Currently, enterprises encounter several challenges on their digital transformation journey. One among them is to learn to create and use data through a product life cycle that creates flexible manufacturing processes. Such processes can respond instantly to changes in demand at a low cost to the firm without damage to the environment.
Are you a manufacturer with global aspirations? Do you need to accelerate lead times and product customization? If so, then you may encounter these common business challenges:
Need for critical infrastructure in remote locations.
Need for tailored and full-custom design with high quality and ruggedness that fit your specific requirements.
Need for a simplified supply chain that enables you to get to market quicker and realize faster time to revenue.
Need to maximize efficiency in the supply chain and ultimately reduce lead time.
Need to ensure product longevity by providing the same time-zone technical support. And to provide personal support services with the ability to decrease lead times.
Technologies such as 5G, edge computing, and cloud have been pushed further into the limelight especially over the past year, in the wake of the pandemic. As enterprises react to the changing world, these technologies are now emerging at the forefront as a necessary component of network infrastructure.
Read more: Take a Look at How 5G is Reinventing the Way We Work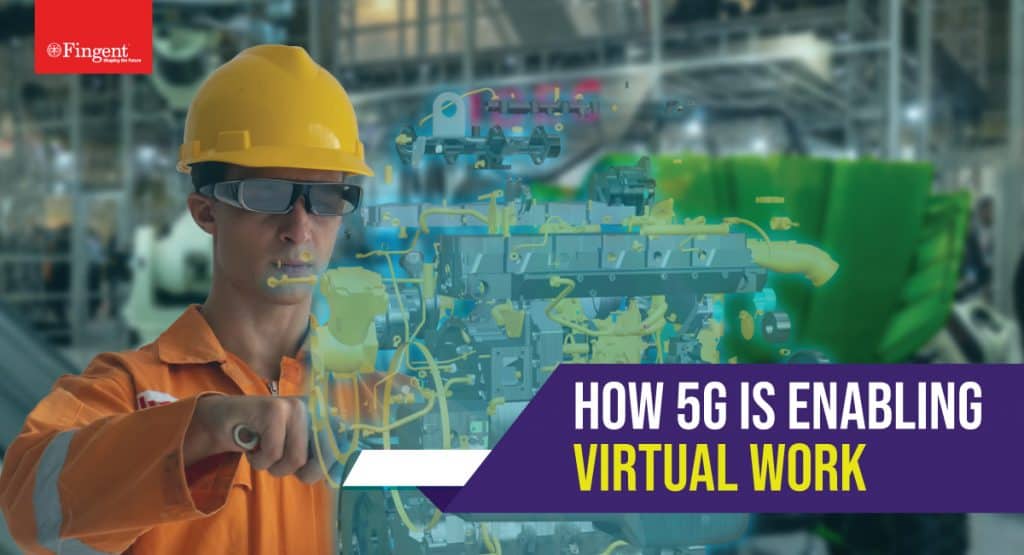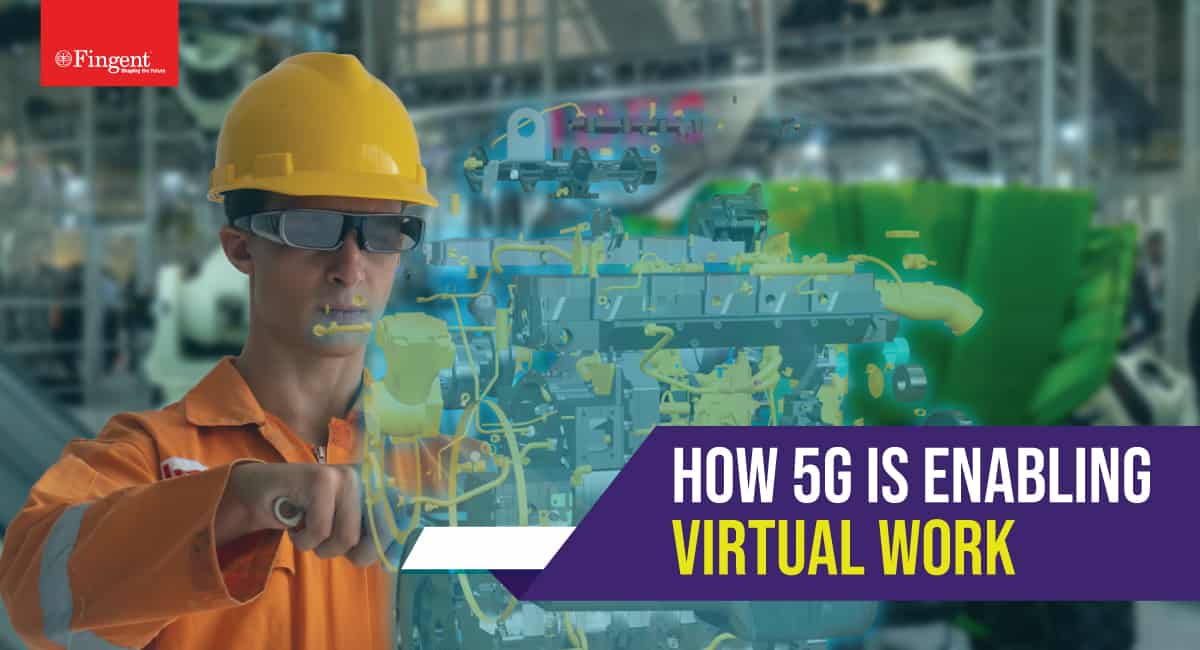 How Do 5G, Cloud, And Edge Computing Unlock Enterprise Opportunities?
5G, cloud, and edge computing have become major areas of interest and investment at the enterprise level. They provide real-time insights, analytics, and business benefits that can be used once mission-critical latency issues are resolved.
5G, Edge Compute, and Cloud technologies are an emerging set of solutions. When orchestrated together these can enable a spectrum of benefits that are contingent on industry, maturity, and technology. These are complementary technologies that work together for most use cases.
What unlocks the enterprise opportunities is to marry new and existing technologies to create machinery that is as proactive and predictive as the best workers. Edge computing, cloud, and 5G connectivity can be combined to supercharge real-time decision-making and improve quality assurance throughout the supply line.
How would you like it if you can predict the future? Or if you could see the possible problems and correct them before they happen? 5G, edge computing, and cloud promise to give you that ability! These technologies are in a symbiotic relationship.
Cloud contains unlimited resources. Powered by 5G, AI models can continuously update and adapt to situations within the enterprise. This virtuous feedback loop delivers real-time results. Plus, it delivers ongoing improvements over time, as the entire system across the enterprise learns and improves from prior experiences.
This can greatly improve the productivity of your employees. Also, it can save costs tremendously as it can reduce downtime. Here are some specific ways in which 5G, edge computing, and the cloud can benefit the industry.
Read more: How 5G Will Boost Enterprise Investment In Cloud
Cloud For Responsive Resilience 
In the past when enterprises needed to deploy applications using their equipment, they had to ensure that their server, memory, and processing power were equipped to run the application efficiently. Any misjudgment could have a cascading effect throughout the enterprise. However, the cloud provides infinite opportunities.
What enterprise opportunities does this provide? It provides what all enterprises need more than ever: increased speed, resilience, and flexibility.
Bringing cloud intelligence to their IT networks can be very beneficial in performing preventive maintenance, making decisions in real-time, and keeping data more secure. It allows for automated decision-making while saving bandwidth costs.
By leveraging cloud capabilities, enterprises can reduce overall costs. They can benefit from automated one-click deployment and realize higher value from data. This contributes to resilience. Resilience is more important to enterprises that are struggling during major disruptions like the pandemic.
Read more: Why It's Time to Embrace Cloud and Mobility Trends To Recession-Proof Your Business?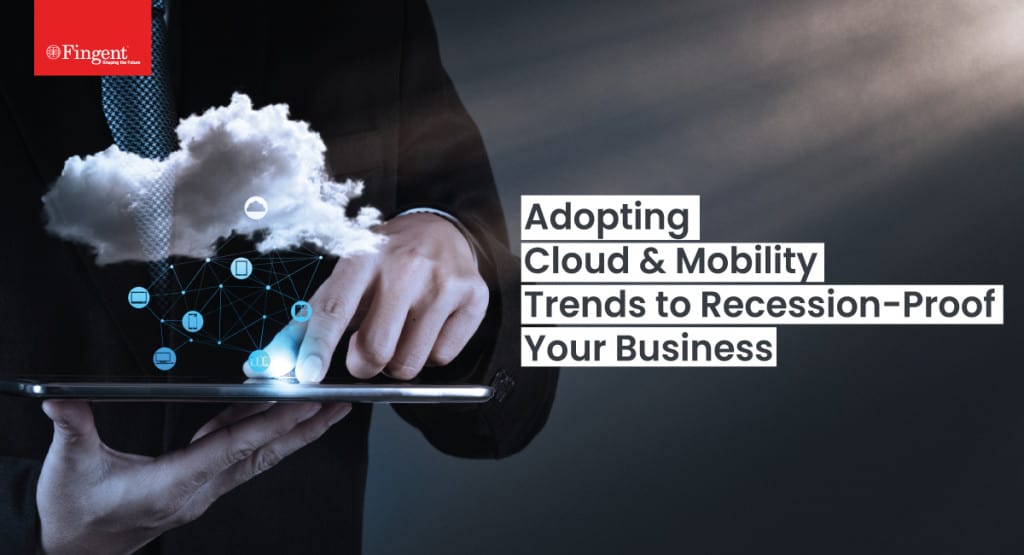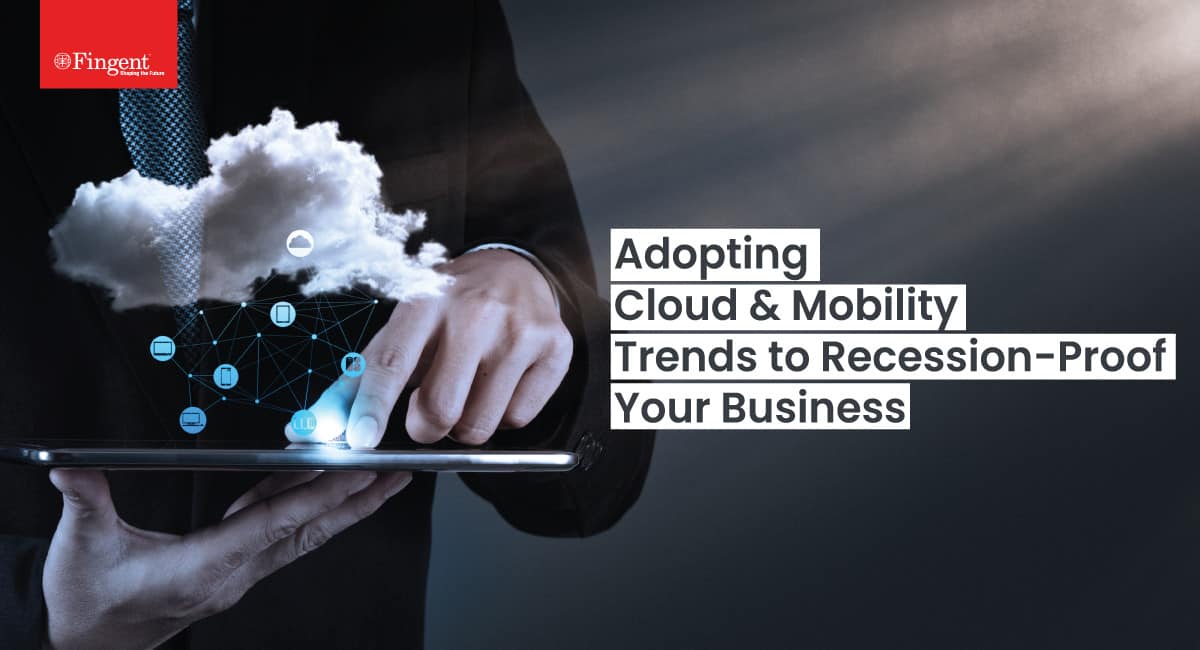 5G Can Help Process Information Across The Enterprise
5G technology enables enterprise connectivity, remains powerful, and is constantly updated. 5G enables all the machines and modules to function at the same speed, reliability, and security as we expect from our phones. In other words, it prevents loss of time due to hanging or buffering associated with the mobile networks.
5G will deliver multiple benefits to those who adopt it:
Provides ultra-reliability and security. It is far more efficient than any wireless mechanism.
Since 5G eliminates the need for wired connectivity, it enables a high-speed environment with higher flexibility and lower latency.
Provides the ability to handle mass customization and personalization.
5G augments IoT capacity to support device density and data volume
Improves productivity as it reduces failure rates.
Read more: Top Business Drivers that Boost Legacy Cloud Migration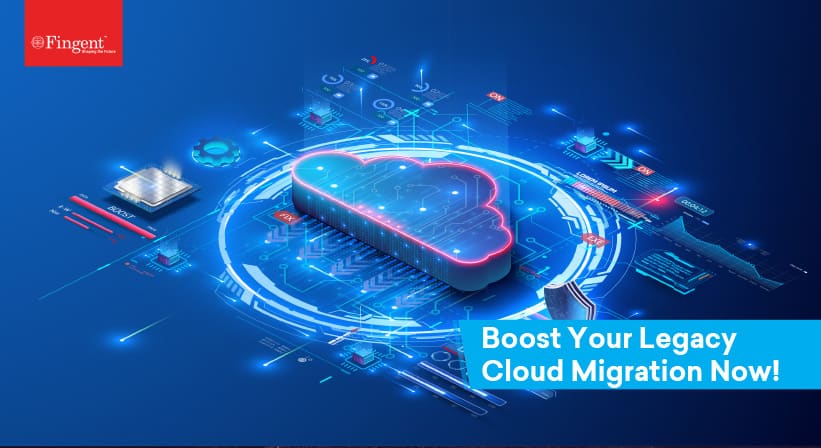 Edge Computing Can Help Deploy Technology With Unhindered Network Performance
Edge computing can reduce pressure on data centers and service provider networks. Plus, it preserves bandwidth and brings real-time processing close to users and their devices. Here are specific ways in which edge computing can prove advantageous:
Maintain competitive edge: Edge computing can provide the ability to use data from various machines, processes, and systems to adapt the manufacturing processes in real-time. It can support precision monitoring of the production line. This enables swift operational responsiveness to unforeseen events. Additionally, it can gather data from connected systems and devices in real-time. Hence, manufactures can now analyze data at the point of creation leading to faster and more informed decision-making within the enterprise.
Helps seize the opportunities that data and performance-intensive technologies present: Edge computing can empower employees and streamline workflows. It can enable smarter supply chains and improve employee safety and productivity.
Documents at fingertips: Edge computing can provide workers easy access to documents, new workflow instructions, real-time videos and images, and new product updates. This can increase greater efficiency despite social distancing protocols in the current scenario.
Gain a Competitive Edge with Next-Gen Technologies
With IoT deployment on the rise, enterprises are increasingly adopting 5G, cloud, and edge computing. These technologies provide a competitive advantage by reducing unexpected downtime issues. Hence, the enterprises enjoy improved overall efficiency.
The convergence of these technologies can increase agility and resilience. These technologies can be leveraged to establish enhanced productivity, customer satisfaction, and increased ROI. Hence, 5G, cloud, and edge computing technologies must form an important part of any post-pandemic strategies. You must be eager to get started on gaining that competitive edge. Let's get talking and make that happen!
What is healthcare information technology and what are its benefits?
From transportation to manufacturing to education, information technology is influencing virtually every industry today. The healthcare industry has experienced a significant transformation brought in by information technology. From electronically checking in patients and updating their medical records to digitally forwarding blood test results to patients, information technology is transforming the healthcare industry by leaps and bounds. Experts estimate that by the end of 2024, the healthcare information technology market could reach USD 390.7 bn.
This post looks at how information technology and healthcare go hand-in-hand to benefit both medical professionals as well as patients.
Read more: 7 Major Impacts of Technology in Healthcare 
What is Healthcare Information Technology (HIT)?
While information technology refers to the usage of computers and telecommunications and other systems to store, retrieve and share information, HIT, refers to the secure use of technology to manage health-related information.
The most common examples of healthcare information technology are e-prescriptions, electronic health records (EHRs), and other tech tools that help patients meet health goals such as managing blood sugar levels or quitting smoking. Information technology has paved the way for more accurate EHRs/ EMRs that help patients gain quick and easy access to various healthcare facilities. Additionally, it has given patients more control over their health through various mobile apps and information platforms.
Healthcare information technology's primary purpose is to maintain privacy while improving patient care. HIT enables medical professionals to not only take better care of patients but also improve their communication with patients.
A few examples of Health IT are: 
Computerized disease registries

Consumer health IT applications

Electronic prescribing

Electronic medical record systems such as EMRs, EHRs, and PHRs

Telehealth

 
What is the significance of healthcare information technology?
The goal of using information technology in healthcare is to enhance the overall health of the people by improving the quality of care provided to the patients. 
Healthcare information technology is significant because it: 
Helps in delivering more accurate, actionable, and accessible information related to a patient's health that can be customized to meet the individual's needs.

Allows better and faster decisions related to health risks that affect an individual as well as the public.

Supports communication between patients and healthcare professionals and helps in decision-making.

Helps build networks of social support for both patients as well as healthcare professionals.

Improves awareness among patients as well as the general public about health-related matters that can lead to positive outcomes.
Uses of information technology in healthcare
Information technology is being used in numerous ways to improve patient safety, healthcare delivery, and communication between healthcare providers and patients. One of the most remarkable applications of HIT is patient records and data management.
Previously, paper charts were used to maintain patients' records that were easily lost, misinterpreted, or damaged. IT has helped healthcare professionals track patient's records easily and securely. A medical professional can add pharmacy records, X-rays, test results, and even vital signs to the virtual chart that is easy to read, share, and check against other records.
Also, an entirely new discipline known as nursing informatics has been formed by combining IT and clinical care. This discipline combines the practice of nursing with IT management and helping people with a passion for science and data in the service of medical patients and improving healthcare. With increased demand in technology, this field is gaining more popularity day by day.
According to a survey by the Robert Wood Johnson Foundation, it was found that nurses who use IT are more likely to spot medical errors. As less time is spent on documenting patient care, nurses can get more time to spend on patient care. Also, as more and more people are getting insured and seeking quality care, the demand for information technology that can help track patients' records accurately and improve healthcare is only going to grow.
As the HIT field expands, it will create more jobs for IT professionals in hospital settings. From medical transcriptionists, medical coding specialists, clinical IT consultants, and healthcare system analysts, roles in the field of healthcare are growing every year. Apart from creating jobs, IT will stay relevant for hospital administrators and policymakers to increase their volume, speed, and quality of service in the care centers. 
Read more: How digital tools are reshaping healthcare 
4 future trends in healthcare to watch out for!
1. Telehealth will gain more popularity
As more and more doctors, specialists, and health systems are providing telehealth services, it will gain more prominence in near future. For example, a senior citizen recovering from post-acute care could avail of on-camera consultation without the need for traveling. Regardless of the user's condition or age or familiarity with the concept, telehealth will gain wider adoption soon.
2. Virtual Reality (VR) will be widely used in patient care
Virtual Reality can help memory care patients visit vacation spots, access street views of their childhood homes and parks virtually.

VR is already helping surgeons visualize potential issues before complex surgeries. With more advancements in VR coming up, it could improve procedural intervention by overlaying imaging data and relevant information.

Vivid imagery using VR is being used in hospitals to distract patients undergoing treatments or those experiencing discomfort.

VR can be used to educate or explain treatment to a patient.

VR can help people gain a new perspective on illness. For instance, VR headsets with special software can help people understand what it's like for people with Alzheimer's and build empathy.
Read more: Is Mixed Reality the Future of the Healthcare Industry? 
3. Artificial Intelligence will improve diagnosis and other processes
AI tools such as chatbots and wearables are helping patients take better control of their own care. Artificial Intelligence is being used to maximize hospital efficiency, develop personalized drugs, create treatment protocols, to perform patient monitoring, and care administration. Using complex machine learning algorithms, AI helps emulate human intelligence in analyzing and comprehending complex medical data. 
Leading healthcare institutions such as the Mayo Clinic and the UK's NHS have developed their own AI algorithms to analyze vast amounts of healthcare information that can lead to far-reaching changes in the fields of disease prevention and early diagnosis.  
4. 5G will boost network speeds
5G has the potential to significantly improve healthcare delivery by boosting network speed and capacity while reducing latency. This will be crucial for transmitting large medical images, supporting telehealth initiatives and remote patient monitoring tools, and facilitating the complex uses of AI, AR, and VR technologies. 5G technology will also facilitate faster downloads and communication on tablets and other mobile devices used in healthcare that allows the growth and adoption of mobility in healthcare. 
Read more: From Remote Work to Virtual Work, 5G is Reinventing the Way We Work 
How Fingent can help you
At Fingent, we offer healthcare information technology consulting that will help identify your organization's specific needs and provide apt solutions for improving patient care delivery and enhancing the productivity of healthcare professionals. We also develop technology solutions for healthcare payer organizations and insurance carriers that help them make better decisions and improve their visibility in the competitive market.
We aim to deliver value through our healthcare application platforms and customize solutions according to your business objective. Contact us to know more about how your business can benefit from our healthcare IT consulting services.
How 5G Will Drive Enterprises to Invest More in Cloud
5G or the fifth generation of cellular networking technology is poised to create a breakthrough for enterprises, especially ones that rely on cloud and IoT. This is due to the ability of 5G to receive and transmit large volumes of data; approximately 10 times more than the capacity of the incumbent 4G-LTE network. For industries on the verge of transformation, 5G is expected to help them leverage the advantages of technologies like cloud, robotics, AI, IoT, and analytics.
It's getting hard to imagine a single day without cloud technology. Right from putting your files into Dropbox to streaming the latest shows on Netflix to working remotely from home, cloud computing is impacting our lives. In this blog, we take a look at what effects 5G will rollout on cloud computing and why enterprises need to invest more in the new wireless revolution.
The Positive Effects Of 5G On Cloud
5G is capable to bring in 10 Gbps of capacity which is 10 times more than that of what 4G networks bring in today. 5G thus brings down the cost of a mobile network and thereby improves network efficiency. Its delivery latency is 50 times lower than that of 4G. While the current 4G LTE offers 5-12 megabits per second of speed at its peak, 5G users are expected to witness a speed of about 200 GB per second. The speed increase of 5G as compared to the 4G LTE is significant. This massive speed difference between 4G and 5G proves that 5G will enable the connected devices to communicate in speeds that are of high magnitude than before. All these facts denote that businesses will be adopting 5G as their primary network, not just as a backup.
Why Your Enterprise Needs 5G
With 5G technology, enterprises can utilize mobile cloud applications for streamlining their workflows as well as their offerings to customers. Businesses that use unified communication services can leverage the improved speed and service reliability features of 5G.
A large number of enterprises are now making significant investments in cloud-based mobile applications which offer them the advantages of reduced operational costs, increased time-to-market, improved workforce productivity, increased customer satisfaction, and so on.
Related Read: How AI and IoT are Creating an Impact on Industries Today
3 Ways 5G Will Grow Enterprise Investment In Cloud
5G is a viable option for enterprises to connect to various cloud providers in a cost-effective manner because of its wide bandwidth availability and improved security features, enhanced via network slicing and edge computing technologies.
1. Enabling Digital Transformation
Cloud has become the foundation for enterprises keen on digitally transforming their operations. The growing numbers of cloud-native platform providers such as Salesforce, AWS, and Microsoft Azure allow enterprises to move their current on-premises workloads to the cloud. This is where 5G can support enterprises to connect cost-effectively to these cloud platforms.
2. Preventing Bandwidth Restrictions
According to GlobalData, a third of 924 enterprises have deployed over 1000 IoT connected devices, most of which offer features such as smart grid and location tracking that utilize sensors. A large number of these sensors reach their maximum capacity while working with the already installed wireless technologies. For instance, most WiFi units have access points that support only up to 250 devices. Another concern is the interference of other devices as well as networks with the WiFi. This bandwidth limitation issue of enterprises can be addressed by using 5G features such as service-based architecture, network slicing, and so on.
3. 5G Offers Increased Mobility
Enterprises are increasingly using cloud-based applications from mobile devices via public cellular networks. Most of these applications have rich data. When enterprises use 5G, their enterprise mobility solutions can easily manage devices, ensuring great user experience as well as end-to-end security. 5G provides solutions to the concerns of security, reliability, and bandwidth, in addition to bridging the gap between cloud and mobility.
Related Read: Cloud Service Models – Choose the Right One for Your Business
5G Use Cases: Motivating Enterprises to Maximize Cloud Investments
Bandwidth and latency are important for enterprises. 5G enhances the network for enterprises in the following ways:
Enterprises can make use of 5G that offers fiber-like bandwidth and latency features. It takes a shorter deployment time as cables are not required. 5G can thus be a great alternative to fiber utilized for the enterprise data network. 5G can also be used as the primary connectivity for businesses in branch networks, especially in rural areas where fiber deployment is difficult.
Working With Existing SD-WAN Solutions
Many enterprises require quality WAN services for increased throughput. This is possible through 5G network slicing. Through logical partitioning of networks and creation of new environments via a fixed or mobile-based capability, and by ensuring security, networks can be purpose-built for enterprises. These networks can be deployed with existing SD-WAN solutions or fixed networks to become more responsive to applications as well as the environments they work on.
Private Wireless Networks
Several enterprises are using sensors and remote equipment in private wireless networks, which are highly customized. These networks require a highly secure environment. The dedicated network offered by 5G is aimed at reducing cyber threats. A private 5G network can ensure high security, reliability, and improved bandwidth.
5G: What To Expect in 2020
According to a recent forecast by Gartner, worldwide 5G wireless network infrastructure revenue is expected to reach $4.2 billion by the year 2020. 5G is increasingly enabling new service-based models and use cases, bringing about a new wave of innovation. Recent research showed that service providers can benefit up to $619 billion globally by the year 2026.
In a nutshell, 5G will be completely resetting the experience of cloud computing through mobile devices. Fingent offers custom cloud application development services for businesses across the globe. To know more about how you can leverage 5G on the cloud, call us right away and talk to our strategists!