How can companies ensure cloud security amid cyber threats and malicious online activities?  
The explosion of the cloud has changed the face of the business process as we know it. Nearly 90% of companies rely on the cloud. And yet, there has been some skepticism around cloud security. With recent breaches and technological attacks, maintaining cloud security has become the foremost concern for businesses worldwide. 
Security experts at Fingent understand your concern, and so we have put together this blog about the importance of cloud security and the best practices which will ensure that you are secure on the cloud. 
Why is cloud security important?
According to a report by Cisco, cloud data centers process 94% of all workloads. Despite the popularity attained by cloud technology, most of these companies are skeptical about cloud security. There is a reason for this. Statista reports the number of data breaches in the U.S alone increased to 156 million in 2020. It has also been reported that hackers attack every 39 seconds. This can be fatal to businesses in the following ways:
1. Managing remote work
Remote work lets you hire talent from across the globe. However, this arrangement entails inherent security risks. Using personal devices may expose your data to malware and phishing attacks. If a malicious virus enters through them into your cloud system, the damage done could cut your company off at its knees.
Read more: Why It's Time to Embrace Cloud and Mobility Trends To Recession-Proof Your Business? 
2. Security breaches 
If your company chooses to run your application on a public or hybrid cloud, you are entrusting a third-party to take care of your data. This means you no longer have any control over data security. So it is critical to stay on top of things and ensure that your cloud computing provider is serious about this responsibility. Even when you know your provider will ensure top-tier security, it is your responsibility to verify that your data is secure as a client.
3. Comply with regulations
Data protection standards were put together to ensure the integrity and security of customer data. When you store your customer data on the cloud, it is your responsibility to keep it secure, especially if your organization belongs to a highly regulated industry like finance, insurance, banking, or legal. A data breach will destroy your reputation and brand because external parties will hold you accountable.
4. Build access levels
Unintentional leaks of data will compromise your business integrity and give your competition a leg up. Limiting data access only to those employees who need it can prevent errors that lead to data leaks.
5. Disaster recovery
Disasters such as flooding or fire can strike without warning. Unless your data is secured and protected, you could lose all your data. This may undermine customers' confidence in your organization, delivering a death blow to your otherwise successful business. 
Read more: How Secure is Your Business in a Multi-Cloud Environment

Best practices to ensure cloud security
Carefully choose a trusted provider
Review your cloud security contracts and SLAs
Understand your partnership of shared responsibility
Control employee access
Secure user endpoints
Maintain visibility of your cloud services
Implement a strong password security policy
Highest levels of encryption
"Cloud computing is a challenge to security, but one that can be overcome" – Whitfield Diffie, an American cryptographer.
True to Whitfield Diffie's words, cloud security measures can be taken to encrypt the system that will help achieve adequate cloud security.
1. Carefully choose a trusted provider
Partnering with a trusted provider is the foundation for cloud security. Choose a partner who delivers the best in-built security protocols and follows industry best practices' highest levels. You need to ensure that you confirm their security compliance and certifications. 
Learn more: Take a look at how InfinCE, an infinite cloud platform, ensures secured work-collaboration within an organization and helps enhance company efficiency & growth!
2. Review your cloud security contracts and SLAs
In an event, SLAs and contracts are the only guarantees of service and course of assistance. 62.7% of cloud providers do not specify that customer data is owned by the customer, creating a legal grey area. Read through the terms and conditions, annexes, and appendices to ensure who owns the data and what happens if you terminate the services. Also, seek clarity on visibility into any security events and responses.
3. Understand your partnership of shared responsibility 
When you tie-up with a cloud service provider, you enter into a partnership of shared responsibility for security implementation. Understanding the shared responsibility involves discovering which security tasks you will handle and which your provider will handle. It is important to ensure transparency and clarity in your partnership of shared responsibility.
4. Control employee access
Implementing strict control of user access through policies will help you manage employees who attempt to access your Cloud services. Cloud security best practice starts from a place of zero trust. Afford user access to data and systems only to those who require it. To avoid confusion and complexity, create well-defined groups with assigned roles. This will allow you to add users directly to the group rather than customizing access for each employee.
5. Secure user endpoints
Since most of your users access your cloud services through web browsers, it is crucial to introduce advanced client-side security to keep it protected from exploits. Implementing endpoint security solutions that include firewalls, antivirus, intrusion detection tools, and more will help to protect your end-user devices. 
6. Maintain visibility of your cloud services
Remember, you cannot secure something that you cannot see. Using multiple cloud services across various providers and geographies can create blind spots in your cloud environment. Make sure you implement a cloud security solution that provides visibility of your entire ecosystem. You can then implement granular security policies to mitigate a wide range of security risks. 
7. Implement a strong password security policy
Strong password security may sound basic, but it is an important element in preventing unauthorized access. Have a strong and strict password policy. To defend against most brute force attacks, enforce a rule that users update their password every three months. You may also implement multi-factor authentication. This would require a user to add two or more pieces of evidence to authenticate his/her identity allowing you to trust your users while ensuring that they are authorized users. 
8. Highest levels of encryption 
Your data may get exposed to increased risk while sending it back and forth between your network and the cloud service. You must consider using your own encryption solutions for data, both in transit and at rest. Encryption keys will help you maintain complete control over your data. 
Read more: 6 Proven Ways for Businesses to Combat Cloud Security Risks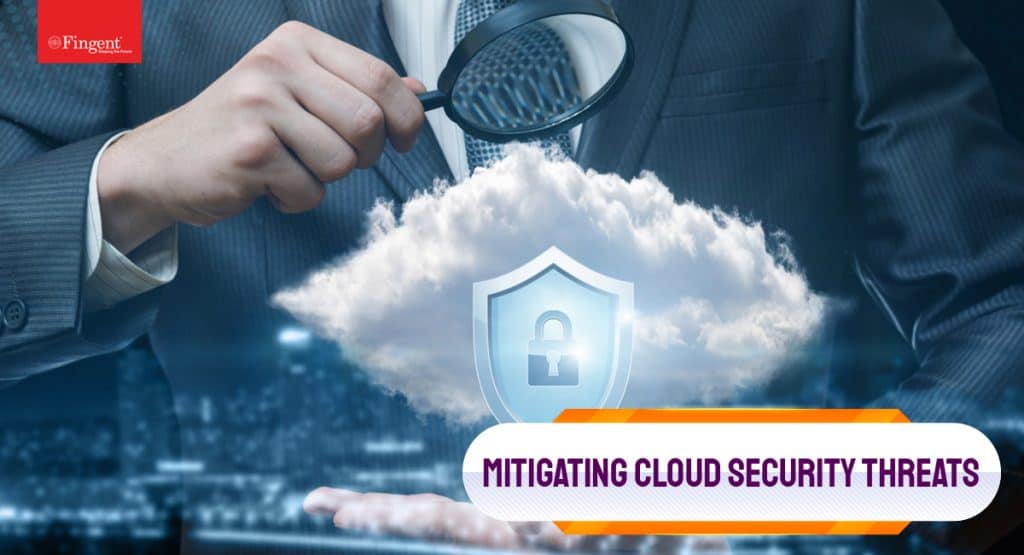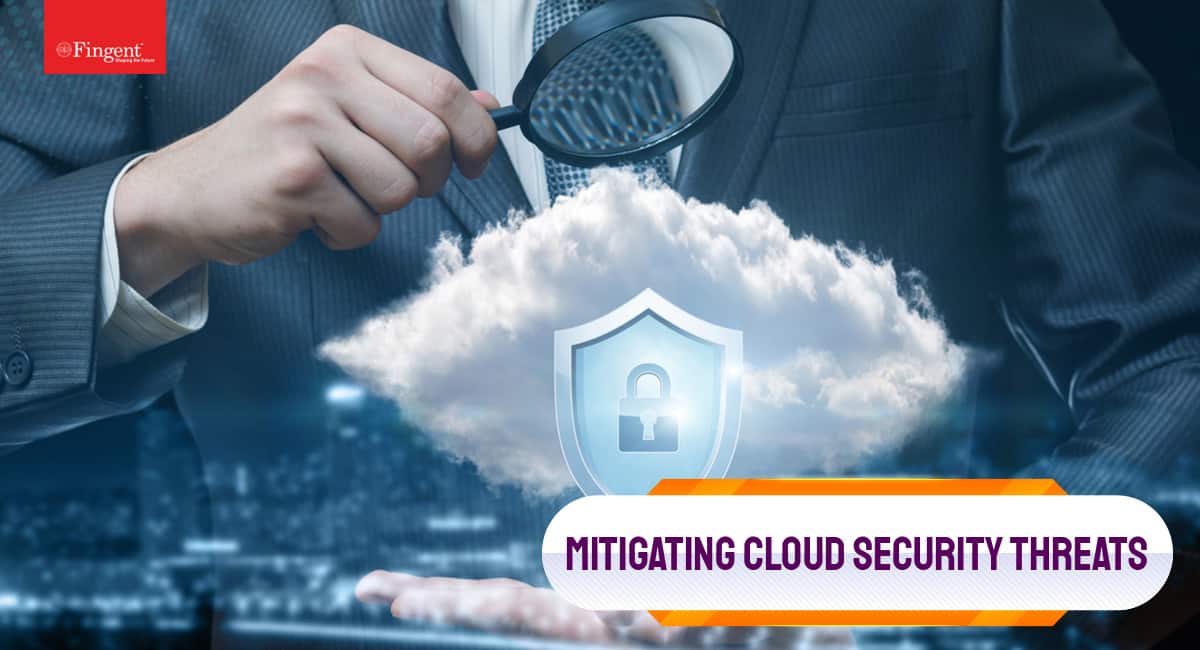 Don't wait till it's too late!
You never know when a stealthy hacker could attack your business and make you go under. All organizations, independent of their size, can benefit from these best practices and improve their cloud usage security. 
At Fingent, our experts go above and beyond to ensure that your business is hacker-proof and secure. If you need to discuss cloud security options, do not put it on the back burner! It could creep up on you and set your whole business afire, ruining your competitive edge and spelling doom for the future. Call our experts and discuss your options today. 
What are the steps involved in a tried and tested cloud migration strategy?
Cloud is becoming an integral part of today's market. More and more companies are adopting it. Commenting on the statistics of cloud adoption, Hosting Tribunal said that "the hybrid cloud is the weapon of choice for 45% of enterprises." Also, it forecasts that the public cloud service market is expected to reach 623.3 billion dollars by 2023 worldwide. Why is cloud adoption so popular right now? Is cloud necessary in today's market? What is the best cloud migration strategy for a smooth transition? These questions will be addressed in this article. 
Is cloud necessary in today's market?
        "Cloud computing is not only the future of computing but the present and the entire past of computing."
                                                                             – Larry Ellison, Oracle.
Not so long ago, enterprises had to establish and maintain their own server to host and run applications on their premises. Today, cloud computing is revolutionizing all operations of the business world. Though relatively new, this technology became the cornerstone for the digital transformation of enterprises. Cloud technology provides companies with on-demand data storage, computing power, and many other cloud services. These services are maintained by service providers at remote data centers. 
By partnering with a cloud migration services provider like Fingent, you can easily overcome the challenges that come with sudden operational demands, higher operational expenses, and ineffective processes. This frees your business and employees from maintenance issues. 
Read more: Why It's Time to Embrace Cloud and Mobility Trends To Recession-Proof Your Business? 
Here are a few more compelling reasons why the cloud is necessary for today's market:
1. Cost-effective
Cloud computing is a subscription-based model. That would mean there are no purchasing, labor, or maintenance costs. Since cloud computing is a technology that provides services to companies, you only pay for what you use. This allows you to optimize your budget more efficiently.
2. Digital transformation
The traditional ways of operation are becoming too costly and obsolete. Digital transformation is the surest way to remain competitive in today's market. Digital transformation occurs when a company uses a cloud migration strategy to migrate all business operations to the cloud.
3. Data backup and recovery
One of the greatest benefits of cloud computing is cloud storage. That means cloud makes data accessible and usable, even remotely. Such accessibility does not expose data to risk because, in the cloud, data is never stored in one place. It is split into fragments and encrypted before it is distributed across various locations. This also ensures that your data is protected from cyber-attacks or natural disasters. 
While there are many benefits of cloud migration, you must exercise caution. Miguel Angel Borrega, Senior Director Analyst at Gartner warns: "Through 2024, 80% of companies that are unaware of the mistakes made in their cloud adoption will overspend by 20 to 50%." What is the solution? A well-planned cloud migration strategy!
Read more: 7 Common Mistakes Non-Tech Businesses Commit While Taking Up Tech Projects 
7 steps involved in cloud migration strategy
Having a cloud migration strategy ensures you do not miss any essential steps during your move to the cloud. Use the steps below to create a cloud migration strategy and make your transition as smooth as possible.
1. Understand and select cloud migration options
Each company has its own peculiar scenarios. Understanding these will help you choose from all available options for a smooth migration. These options could range from leveraging an existing application workload environment to rewriting the application partially or even wholly. These options are:
Lift and shift/rehosting 

Extend to the cloud

Cloud optimized

Cloud-native

Replace with SaaS
2. Set up a cloud management team 
The first step is to create a cross-functional team to oversee the transition. This team should be capable of managing the migration from start to finish. Cloud migration teams serve as a central point of contact. This team includes representatives from each department who would either be hosting or using the applications in the cloud. 
They must ensure the following:
Adjust applications before migration begins

Monitor each application as it moves to the cloud

Address any functionality issues

Collect and implement feedback from users 
3. Pick the right platform and provider 
Don't make the mistake of picking the first option you come across. Before making a choice compare different cloud platforms and migration models and then pick the one that best suits your business. Here are the three principal levels of cloud platform services:
Infrastructure as service (IaaS)

Platform as a service (PaaS)

Software as a service (SaaS)
After you choose the level of service, pick the cloud provider that works best for your business. 
Read more: Cloud Service Models Saas, IaaS, Paas – Choose the Right One for Your Business 
4. Collect baseline analytics
Ensure to collect baseline analytics before you move anything to the cloud. Such pre-migration data provides you a basis for comparison when you run analytics on your cloud-based applications. This will help you see how speed, user experience, and other metrics have improved. This also allows you to understand when something goes wrong during the transition and correct it.
5. Gauge and Address Security Risks 
Implement cybersecurity to protect sensitive data. Ensure security at your end and in the cloud. Most importantly, ensure that the migration itself is secure. According to Forrester, 43% of internal data breaches were from accidental mishandling of sensitive information. You must evaluate and address any security issues before migrating any applications or data. This will prevent data breaches.
Read more: Safeguarding IT Infrastructure From Cyber Attacks – Best Practices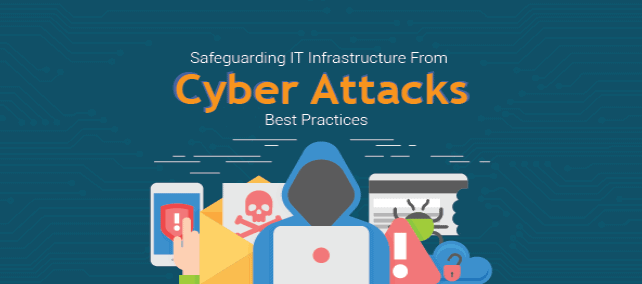 6. Initial strategy: Move a single application as a test
Now that everything is in place for a smooth migration, you must be eager to make a complete shift as soon as possible. Hold on! Starting small is a wise cloud migration strategy. First, move one application or a group of applications that do not have a lot of dependencies. Once it starts running in the cloud, evaluate its performance. That first app will help you make pre-migration changes to the rest of the applications.
7. Refine and finalize your strategy: Measure post-migration performance
Once the migration is completed, measure the performance of all your applications with the help of KPIs. Comparing the performance data will help you see how performance changed after cloud migration. That data can be used to make logging improvements and to detect problems. At this point, if you notice errors or low-performance levels, you can address these quickly before they cause any significant downtime. 
Read more: Cloud Migration: Essentials to Know Before You Jump on the Bandwagon 
No-brainer
Cloud computing is called a "no-brainer" because it offers enhanced security, stability, and greater flexibility. To completely benefit from it, companies must have a successful cloud migration strategy. The success of migration depends on meticulous planning and consideration of every aspect of your business. The seven-step cloud migration strategy given above will ensure an easy migration for your organization. Partner with us to ensure that your cloud migration strategy goes without a glitch and propels you to success.
Cloud and Mobility: The two pillars to recession-proof your business
Introduction
In just a matter of weeks, the COVID-19 pandemic has chopped off nearly a third of the global market cap triggering panic across the world and shaking the confidence of investors. According to an analysis by the World Bank, the "coronavirus disease pandemic and ensuing lockdowns in several parts of the world have led to a recession unmatched in eight decades."
The coronavirus-inflicted recession which started unfolding itself in February and March of this year has left the macroeconomic landscape in a state of dilemma. For the past six months, business leaders have been trying to navigate shattered expectations and continued uncertainty forcing them to rapidly shift their expectations for the future. During the Great Recession of 2007 to 2009, unemployment soared to almost 10 percent by January 2009. From then on, recession-watchers have been equipped for the reversal of fortunes. 
The economic distress caused by coronavirus may be the trigger that leads to a prolonged slump. If so, it is time for workers, investors, and entrepreneurs to seek refuge in recession-proof business practices. This article explains why it is the perfect time to recession-proof your business through cloud and mobility trends. 
How Does the Recovery Shape of The Coronavirus Recession Look?
Recession is defined as a significant decline in economic activity lasting more than just a few months and is evident in decreased levels of real income, real GDP, industrial production, employment, and wholesale-retail sales. According to the forecast by the World Bank, the global economy will shrink by 5.2% by the end of this year culminating in the deepest recession since the second world war. The World Bank Prospects Group Director Ayhan Kose noted, "the Covid-19 recession is singular in many respects and is likely to be the deepest one in the advanced economies…The current episode has already seen by far the fastest and the steepest downgrades in global growth forecasts on record. If the past is any guide, there may be further growth downgrades in store, implying that policymakers may need to be ready to employ additional measures to support activity."
Thankfully, all recessions including the present recession will not last forever. The economy will reopen at some point and start growing again. Unfortunately, the uncertainty of the times makes recovery shapes more widely dispersed. Recovery shapes are not about speed but more about the eventual return to pre-crisis levels. Therefore, the expectation for the path of recovery is hotly debatable. Perhaps we can confidently say that full return to the pre-crisis stage looks ever more challenging with the passage of time. 
This raises a few pertinent questions: 
Can any business be recession-proofed?

What can business leaders do?

How do enterprise mobility solutions help in the current crisis?

How can they leverage technology to recession-proof their business?
Read more: Navigate Business Impact Of COVID-19 With These Hot Technologies
What is a recession-proof business?
Recession-proof businesses are defined as industries that can stay afloat during terrible economic times or somehow survive unscathed or a business that has a better chance of riding out a recession.
What can business leaders do now?
Debatably, six months into the corona crisis, economic outcomes are not quite certain. Yet, business leaders can take these steps to prepare for the next phase of the corona crisis.
1. Prepare early
A key to surviving any recession is to act as early as possible. The willingness to make strategic and necessary moves decides if a business is weathering the storm of economic downturn or is sinking their ship. 
2. Take stock
As economies reopen with varying degrees of success, now is the right time for business leaders to take stock and to reallocate resources appropriately. Take a realistic look at what is possible for your business and accept what is not possible. This is an important step towards creating goals that fit the new normal.
3. Build resilience
COVID-19 has demonstrated an immense power to surprise and upend well thought out assumptions about how business works and who is likely to win. Businesses should thus actively prepare by creating optionality to maneuver. You may have to shift your mindset from growth to survival. 
4. Capture advantage
Leaders must leverage all technological trends to reinvent their superpower. Explore crisis-specific solutions to adapt to the new normal faster than ever before. 
Read more: Fingent's Response to COVID-19 Business Implications
How Do Enterprise Mobility Solutions Help in The Current Crisis?
Enterprise mobility solution services basically refer to solutions for businesses that enable employees to use their personal mobile devices securely from anywhere to enhance productivity for the company. For example, an employee should be able to access any uploaded data at any given point through any device that's available such as a Smartphone, Laptop, or Tablet, and carry out tasks required by the company and thus increase productivity.
What does it offer?
Enterprise mobility offers employees flexibility, freedom, and choice. It can make a huge positive impact on their job satisfaction while increasing their work hours. Most businesses practice enterprise mobility in some way. Along with work flexibility, it helps businesses to maximize profits and reduce costs.
Five Unique business benefits of enterprise mobility during recession!
During the recession, enterprise mobility offers endless opportunities that help broaden the sphere of your customers and your business. 
1. Improved employee productivity
Mobile applications mechanize paper-driven procedures to streamline work processes. This brilliant approach enhances information exactness and grants clients access to updated and often real-time data. During situations such as a lockdown, it allows companies to build propelled functionalities improving employee productivity.
2. Reduces operational cost
Since the implementation of enterprise mobility enables employees to work from home, it is bound to minimize the cost of your infrastructure drastically. Also, if it becomes necessary for some employees to come to the office, mobility solutions can enable workspace collaboration for your mobile environment across multiple platforms and devices.
3. Efficient collaboration
When many employees work on the same project, they will have to coordinate with each other regularly. With enterprise mobility solutions they can easily share data and important information through mobile devices, update their work progress, and collaborate continuously.
4. Data security
Security is one of the most important requirements of any enterprise. Enterprise mobility management offers businesses the necessary levels of data security and risk management allowing a secure communication medium. 
5. Provides customer satisfaction
Customer service is the top business priority for all enterprises. Enterprise mobility facilitates quicker customer service increasing the customers' trust in your business. 
Read more: Enterprise Mobility Apps for Faster Business Growth
Recession-proof your business by embracing Cloud
Though cloud computing was increasingly adopted by large companies and startups in the last few years, the work-from-home culture during the pandemic has highlighted the critical advantages of using cloud-based solutions. Cloud integration services have open, continuous assistance, and discounts for their customers and prospective clients. 
Internal cloud services can provide resources and orchestrate the entire application stack across different servers. The external cloud services can easily leverage the scale of application and infrastructure while providing an enhanced computing environment. This way, cloud solutions create several opportunities for both service providers and clients. It eliminates unnecessary spending of resources for work, successfully reducing the costs involved.
Read more: Top 6 Reasons Why You Should Move to a Cloud-Hosted ERP
Cloud is not a future aspiration rather an urgent mandate
Though the concept of cloud is not new, most enterprises remain in on-premise data centers. The current pandemic has reinforced the fact that the cloud is an urgent mandate at the heart of all businesses. You need an intelligent cloud journey that balances speed and value. Each migration should be started by mapping out the journey and determining how the cloud will empower the overall business strategy and goal. Once you migrate the majority of your workload to the cloud, you will be able to realize the full business value of the change. You will see how it makes your business resilient, efficient, and customer-focused. 
How can you capture the full value of the Cloud to recession-proof your business?
1. Migrate at scale
The first step would be to align the entire enterprise including strong leadership from the top to provide direction. Second, focus constantly on realizing value throughout the migration process without getting stuck in a pattern of aimless experimentation. Finally, weigh out the cost savings against application complexity, data-location compliance requirements, and legacy needs. Realize the potential value and innovation that can be unlocked through cloud optimization.
2. Modernize
For your business to work with speed and agility, you need to think comprehensively about the data flow across all your systems. Hence, carefully consider your modernizing needs and long-term process that are based on a solid application discovery assessment. While planning a strategy, take into account where the organization is headed and why. Doing this will make you a cloud-first enterprise.
3. Optimize
Constantly monitor and optimize cost and capacity, manage consumption and performance, and leverage the right services from cloud providers to maximize the value/performance ratio and sustainability. 
4. Innovate
Since the cloud enables experimentation at speed, try out several ideas at the same time and point to the right one quickly and securely. Gain access to cutting-edge technologies by collaborating with your partners. 
Read more: Cloud Service Models Saas, IaaS, Paas – Choose the Right One for Your Business