Undoubtedly, data is what we see almost everywhere, and it is enormous. And it doesn't stop there, it is growing continuously at a level beyond imagination! Let's have a look at how it has changed over the years.
A look into how Data and AI transformed in years!
In the 1950s, when there were fewer technological developments, companies would collect the data(offline) and analyze it manually. This was also backed by limited data sources that made it time-consuming in obtaining the results.
The mid-2000s paved the way for changing the world for the better and it was during this time the term "big data" was coined. Almost every business that had something to do with digital infrastructure started looking for ways to use the large data and come up with meaningful insights.
This era also saw the invention of tools like Data mining, OLAP, etc., taking technological advancements to the next level. In general, the internet gained immense popularity not only for organizations but also for households. During this time, technology became more advanced and provided automated options for managing data, and data analysts could analyze data, trends, etc., and provide better recommendations.
Google, Amazon, Paypal, and others also made a mark causing the volume of data to reach newer heights. However, all this posed a storage and processing problem.
The late 2000s to early 2010s saw a surge in Facebook, Twitter, Smartphones, and connected devices. The companies used improved search algorithms, recommendations, and suggestions driven by the analytics rooted in the data to attract their customers. Enterprises also realized that would have to deal with unstructured data and so they got familiar with databases such as NoSQL. New Technologies were introduced for faster data processing and machine learning models were used for advanced analytics.
Now, businesses are a step ahead and using automated tools using cloud and big data technologies. With cloud platforms, it is now easier to enable massive streaming and complex analytics.
Read more: 5 ways in which big data can add value to your custom software development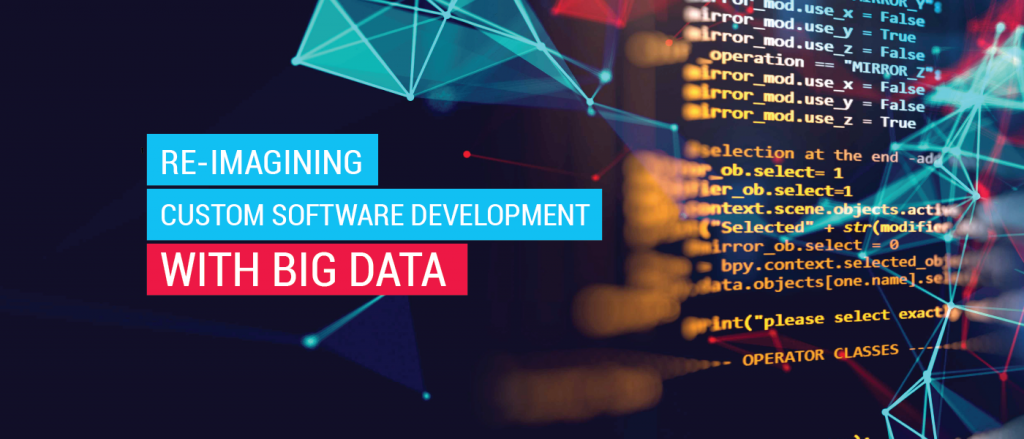 Having seen how data has evolved over the years, let's have a look at how Artificial Intelligence has transformed in the last generation.
In 1950, a British mathematician and WWII code-breaker- Alan Turing was one of the first people to come up with the idea of machines that could think. To date, the  Turing Test is used as a benchmark to determine a machine's ability to think like a human. While this notion was ridiculed at the time, the term artificial intelligence gained popularity in the mid-1950s, after Turing's death.
Later, Marvin Minsky, an American cognitive scientist picked up the AI torch and co-founded the Massachusetts Institute of Technology's AI laboratory in 1959. He was one of the leading thinkers in the AI field through the 1960s and 1970s. It was the rise of personal computers in the 1980s that sparked interest in machines that think.
That said, it took several decades for people to recognize the true power of AI. Today, Investors and physicists like Elon Musk and Stephen Hawking are continuing the conversation about the potential for AI technology in combination with big data could have and how it could change human history.
AI technology's promising feature is its ability to continually learn from the data it collects. The more the data it collects and analyses through specially designed algorithms, the better the machine becomes at making predictions.
Impact on business
AI and big data have an impact on businesses like never before. Whether it is workflow management tools,  trend predictions, or even advertising, AI has changed the way we do business. Recently, a Japanese venture capital firm became the first company ever to nominate an AI board member for its ability to predict market trends faster than humans.
On the other hand, data has been the primary driver for AI advancements. Machine learning technologies can collect and organize a large amount of data to make predictions and insights that otherwise cannot be achieved with manual processing. This not only increases organizational efficiency but reduces the chances of any critical mistake. AI can detect spam filtering or payment fraud and alert you in real-time about malicious activities.
AI machines can be trained to handle incoming customer support calls thereby reducing costs. Additionally, you can use these machines to optimize the sales funnel by scanning the database and searching the Web for prospects that have similar buying patterns as your current customers.
Read more: The Future of Artificial Intelligence – A Game Changer for Industries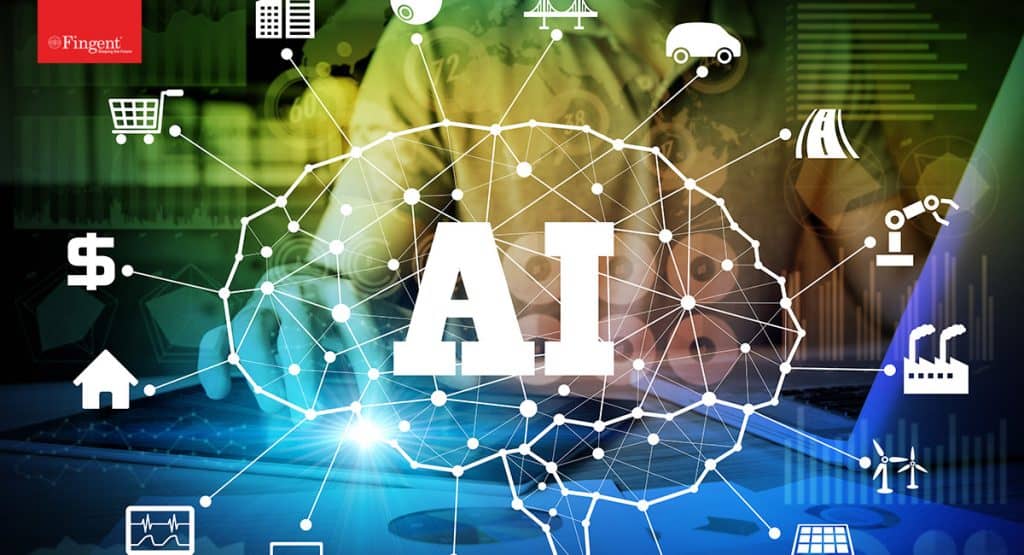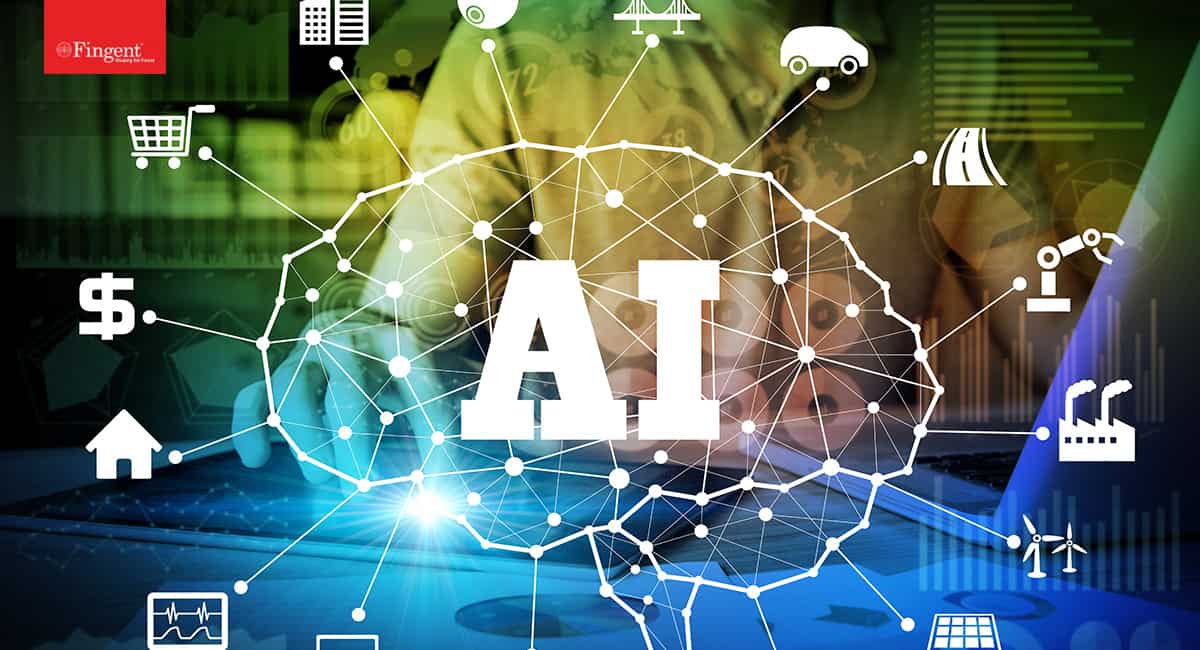 5 trends in data and artificial intelligence that can help data leaders.
1. Customer experience will be the key
Supply chain and operating costs will mean nothing if you are unable to hold on to your customers. Today, businesses have to be more connected with their customers to be on top of the game. From in-person and digital sales to call centers, companies will have to collect data to have a holistic view of the customer. Businesses must consider other forms of interaction such as using voice analytics to understand how customers interact with call centers or chatbots.
2. Leveraging External data
External data can provide early warning signs about what's going on. To make external data work, companies must start with a business problem and then think about the possible data that could be used to solve it. That said, companies might need to modernize data flows to leverage external data.
While many businesses have started leveraging external data, some companies haven't leveraged it yet as they are either too focused on internal data or finding it difficult to transfer data.
A prime example of brands that used external data is Hershey's Chocolates. It leveraged external data to predict an increase in the number of people using chocolate bars for Backyard S'mores and a decline in sales for smaller candy bars for trick-or-treating.
3. CDOs leading the way towards a data-driven culture
Introducing any new technology without training your employees to adapt and figure out new skills and processes will not be effective. According to Cindi Howson, chief data strategy officer at analytics platform provider ThoughtSpot, Chief Data Officers (CDOs) need to take the lead and empower their employees and the organization to gain time and efficiency with data.  Also, CDOs will have to make sure to upskill employees to take full advantage of new technology.
4. Multi-Modal learning
With advances in technology, AI can support multiple modalities such as text, vision, speech, and IoT sensor data. All this is helping developers find innovative ways to combine modalities to improve common tasks such as document understanding.
For example, the data collected and processed by healthcare systems can include visual lab results, genetic sequencing reports, clinical trial forms, and other scanned documents. This presentation, if done right, can help doctors identify what they are looking at. AI algorithms that leverage multi-modal techniques (machine vision and optical character recognition) could augment the presentation of results and help improve medical diagnosis.
5. AI-enabled employee experience
Business leaders are starting to address concerns about the ability of AI to dehumanize jobs. This is driving interest in using AI to improve the employee experience.
AI could be useful in departments such as sales and customer care teams that are struggling to hire people. Along with robotic process automation, AI could help automate mundane tasks to free up the sales team for having a better conversation with customers. Additionally, it could be used to enhance employee training.
Read more: 9 Examples of Artificial Intelligence Transforming Business Today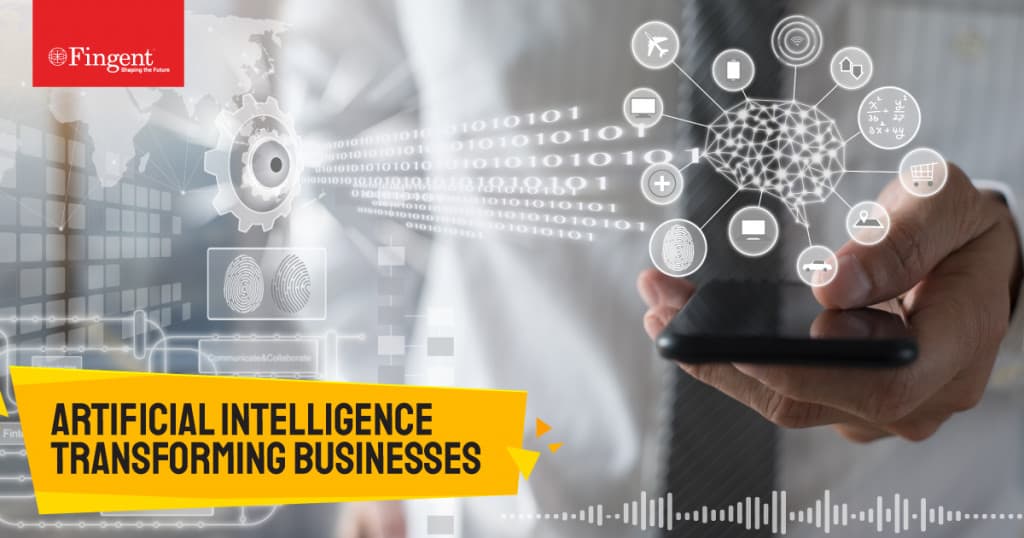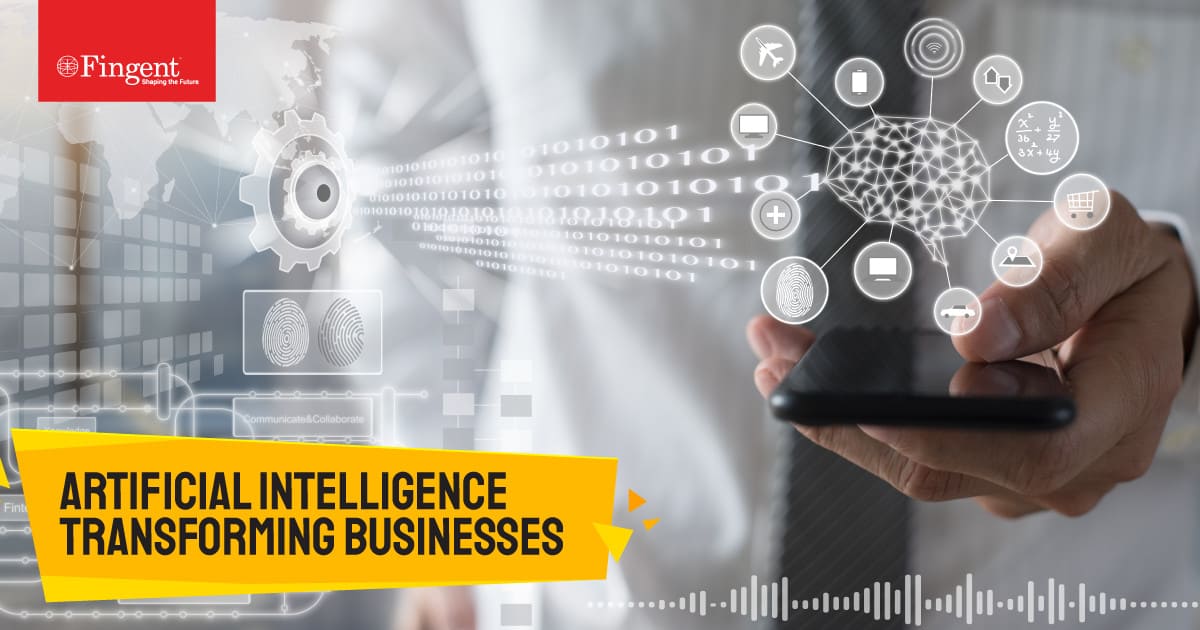 Conclusion
Leveraging data and Artificial intelligence has grown due to the pandemic and businesses are digitally connected than before the lockdown.
At Fingent, we equip business leaders with insights, advice, and tools to achieve their business goals and build a future-proof organization. To learn more about how we fuel decision-makers to build successful organizations of tomorrow, contact us.
Data Mining Vs Predictive Analytics: Learn The Difference & Benefits
With big data becoming the lifeblood of organizations and businesses, data mining and predictive analytics have gained wider recognition. Both are different ways of extracting useful information from the massive stores of data collected every day. Often thought to be synonyms, data mining and predictive analytics are two distinct analytics methodologies with their own unique benefits.
This blog examines the differences between data mining and predictive analytics. 
Difference Between Data Mining and Predictive Analytics
Data mining and predictive analytics differ from each other in several aspects, as mentioned below:
Definition
Data mining is a technical process by which consistent patterns are identified, explored, sorted, and organized. It can be compared to organizing or arranging a large store in such a way that a sales executive can easily find a product in no time. Various reports state that by 2020 the world is poised to witness a data explosion. Therefore, data mining is a strategic practice that is necessary for successful businesses. It helps marketers create new opportunities with the potential for rich dividends for their businesses. 
Predictive analytics is the process by which information is extracted from existing data sets for determining patterns and predicting the forthcoming trends or outcomes. It uses data, statistical algorithms, and machine learning techniques to identify the likelihood of future outcomes based on historical data. In other words, the aim of predictive analytics is to forecast what will happen based on what has happened. 
Techniques and Tools
Although there are many techniques in vogue, data mining uses four major techniques to mine data. They are regression, association rule discovery, classification, and clustering. These techniques require the use of appropriate tools that have features like data cleansing, clustering, and filtering. Python and R are the two commonly used programming languages in data mining.
Unlike data analytics, which uses statistics, predictive analytics uses business knowledge to predict future business outcomes or market trends. Predictive analytics uses various software technologies such as Artificial Intelligence and Machine Learning to analyze the available data and forecast the outcomes.
Purpose
Data mining is used to provide two primary advantages: to give businesses the predictive power to estimate the unknown or future values and to provide businesses the descriptive power by finding interesting patterns in the data.
Predictive analytics are used to collect and predict future results and trends. Although it will not tell businesses what will happen in the future, it helps them get to know their individual consumers and understand the trends they follow. This, in turn, helps marketers take necessary, action at the right time, which in turn has a bearing on the future.
Related Reading: Predictive Analytics: The Key to Effective Marketing and Personalization 
Functionality
Data mining can be broken down into three steps. Exploration, wherein the data is prepared by collecting and cleaning the data. Model Building or Pattern Identification by which the same dataset is applied to different models, thus enabling the businesses to make the best choice. Finally, Deployment is a step where the selected data model is applied to predict results. 
Predictive analytics focuses on the online behavior of a customer. It uses various models for training. With the use of sample data, the model could be trained to analyze the latest dataset and gauge its behavior. That knowledge could be further used to predict the behavior of the customer. 
Talent
Data mining is generally executed by engineers with a strong mathematical background, statisticians, and machine learning experts. 
Predictive analytics is largely used by business analysts and other domain experts who are capable of analyzing and interpreting patterns that are discovered by the machines. 
Outcome  
Data mining enables marketers to understand the data. As a result, they are able to understand customer segments, purchase patterns, behavior analytics and so on. 
Predictive analytics helps a business to determine and predict their customers' next move. It also helps in predicting customer churn rate and the stock required of a certain product. Additionally, predictive analytics enable marketers to offer hyper-personalized deals by estimating how many new subscriptions they would gain as a result of a certain discount, or what kind of products do their customers seek as a complement to the main product they bought from the seller. 
Related Reading: Using Predictive Analytics For Individualization in Retail
Effect of Data Mining and Predictive Analytics on the Future 
The global predictive analytics market is estimated to reach 10.95 billion by 2022. We are now in a period of constant growth, where businesses have already started using data mining and predictive analytics sift through the available data for searching patterns, making predictions and implementing decisions that will impact their business.
Both approaches enable marketers to make informed decisions by increasing productivity, reducing costs, saving resources, detecting frauds, and yielding faster results. To make the best use of data mining and predictive analytics, you need the right guidance and the best expertise. Talk to our experts and find out how Fingent can help your business scale up with the power of data. Get on your way to a digital-first future with Fingent.