Think of field service operations, and the odds are of the term being associated with inefficiency, delays, and other ills. Field service operations are not just reactive in nature, but characteristically prone to high incidence of human error, induced by various causes such as skill deficiency of the technician, lack of adequate tools or information, technical limitations, inconsistency or ambiguity of instructions, time limitations, and so on.
There is a solution in sight though. The IoT revolution offers a chance to not just set things right, but also to transform the ecosystem itself in a big way.
1. Optimize Provisioning of Resources
M2M, the core subset of IoT, enable sensors on devices or "things" to communicate with one another, transmitting location, movement, temperature, environment, and other relevant data. Top service teams of today tap into M2M data to gain visibility into the device they maintain, and offer timely support.
Sparked, a Dutch start-up, places such M2M enabled wireless sensors on cattle, to alert farmers when a cow is sick, pregnant, or in some other state. Replicating the same set-up to devices allow field service technicians to detect anomalies in real-time. The service controller taps into the technician's geolocation, and assigns the repair job to the best poised technician closest to the location.
2. Undertake Proactive Preventive Maintenance
Very often the agony users express on finding a device conked out, is not concerns about what happened to the device, but the downtime. The fix itself may be simple and even obvious, but the wait can be nerve wrecking. Service firms may use IoT to change over from a reactive service model, waiting for the customer to call and log a service request, to a proactive model that automatically predicts problems, and thereby play into the pressing need of instant gratification.
Consider the case of Diebold, the Ohio-based international ATM manufacturer, responsible for the maintenance of repair of thousands of ATMs spread across the globe. Its global service team leverages M2M generated data to identify how long a specific component has been in use, and how many times a machine has been used. The team keeps track of data emitted by each ATM, on a 24×7 basis, to identify when a technician need to replace a specific machine's parts, and schedules services accordingly, on a proactive basis, pre-empting machine failure.
An Intelligent Business Operations Platform that embeds actionable predictive analytics into business processes equips field technicians with insights not available before. It empowers them to take data-driven decisions, allowing them to fix things before they break. Aberdeen Group estimates 50% of top-performing service companies having such preventive maintenance models in place, with 26% of them able to resolve issues remotely, even without making site visits.
3. Invest in Remote Diagnostics
IoT-enabled remote diagnostics help to cut downtime even further.
The trends and patterns made explicit by M2M data allow technicians to pin-point what is wrong, which components to replace, which tools to carry to the site, and more. This enables more first-time fixes, reducing downtime for the customer and greatly reducing rolling inventory for the service provider.
In many cases, such as, if the equipment simply requires reset; the task may be done remotely, by issuing commands to the sensor, eliminating the need for a site visit entirely. Medical tech provider Welch Allyn's cloud-based M2M solution that runs software updates and even makes remote repairs to their equipment from afar is a good case-in-point.
Beecham Research estimates such remote monitoring and diagnostics reducing service visits by as much as 60%. Diebold could resolve about 17% of their issues remotely without ever sending a technician onsite. Needless to say, the reduced downtime improves customer satisfaction greatly.
4. Empower Field Technicians to Ensure Better Fixes
IoT-powered wearables offer the potential of making field service technicians much more potent and effective. He could, for instance, tap onto the NFC tag attached to the device being repaired, and read notes on previous maintenance carried out. Taking cues from surgeons using Google Glasses, less experienced field technicians could have ready access to their instruction manuals, or hook up with other experts to get insights and instructions on complex problems, sparing additional field visits.
Taking the concept to the next stage, IoT and wearable technology offers the potential of self-service and eliminate the need for service technicians to visit the site at all. A smart glass endowed user could get accurate step-by-step instructions to fix the device, from a remote technician who draws in M2M data from the device being fixed.
5. Develop Better Business Models
Applying M2M and the larger IoT technology improves the efficiency of the field service team manifold, and help them do more with lesser resources. It helps to propel FSM 2.0, which promises a win-win proposition, with the provider able to adopt outcome-based revenue models, and pass on some of the gains of improved productivity and efficiency to customers. The service team may also share M2M intelligence with the customers, especially at the invoicing phase, forging an effective working relationship and improving transparency of the whole exercise.
IoT promises a better, transformed world, where field service operations never had it so good. But it still requires effective solutions to tap into the possibilities. ReachOut Suite, for instance,  offers a complete solution for all your field service requirements, allowing you to manage everything seamlessly, from one central console.
In Field Service industry, where the technicians are face to face with customers everyday, good operational efficiency, productive staff, and effective resource management are all interconnected and are important aspects of the business. Businesses should carefully measure all these areas that indicate the health of their field service. Data and analytics thus recorded, needs to be evaluated to drive more informed business decisions. So, how do you measure these to drive more insights from it?
This photo-blog lists five unique field service power metrics to identify and monitor your company's performance.
It has been proven, way back in 2011, that in field service, almost 89% of your customers are most likely to stop buying from you and go after one of your competitors, if you don't take service to your customers seriously enough!
That's right! The risk is pretty high! But not if you know what to do about it.
Now, you might be thinking, "Of course we take service seriously, that's our business!", and yes, you might be providing effective services to your customers when they need them. But do you care about your customers enough to help PREVENT their possible issues?
Watch the barriers to growth and adoption of virtual customers.
This video is made using InVideo.io
Do you take your customer service seriously enough to be proactive?
The answer to that question, should ideally be yes, and you should be at least half way there in the next few years, considering what customers expect from their service providers these days. It is when you are doubtful about it, that you run the risk that I mentioned before.
This problem arises more, usually when companies wait until something happens with a customer's asset to provide a service fix. This kind of reactive customer support is more of the norm for a lot of companies in field service. This is probably because of a number of reasons like a lack of knowledge, lack of resources etc.
However, as we had discussed earlier on one of our previous blogs, customers these days expect field service companies to be on top of the latest technologies and deliver more than what they actually demand. Read more about it: Changing Customer Perceptions: How To Take Advantage
Whatever caters to their convenience better, is what they are going to use.
Hence, if a field service company is able to anticipate possible problems with their assets well in advance, and provide service without having them request for it, then a customer is not going to look further than that. And that is why proactive customer service is your best friend.
According to a report by Enkata, taking an initiative in your customer service or support could increase your customer retention rates by about 3 to 5%.
Why should you go for proactive customer service?
Apart from the fact that it increases customer retention rates, it also helps to reduce the number of calls or enquiries you get from your customers, as you can take care of their issues before they even arise.
Besides that, you get a chance to create a positive impact in the minds of the customers, before their problem arises. This puts you in a good picture, when they talk about you to others.
In case you are wondering what kind of an image your customers would have of you, if you acted proactively, here are some interesting findings:
According to InContact, about 87% of the adults surveyed were happy to be contacted by their service providers proactively, regarding their issues.
75% of the respondents of the survey, said that they experienced a positive change in the perception of a company that called them proactively and gave them a pleasant surprise or a positive call experience, out of which 62% have taken action as a result.
About 65% of respondents said they were open to being contacted about fraudulent activity on one of their accounts
A major share (53%) was open to setting reminders and appointments and another 51% of them were open to being contacted for questions regarding an order placed by them
Benefits of "proactiveness" to your business
Here's an interesting fact.
Anglian Water, a leading supplier of water and water recycling services, sends more than 200,000 emails and messages to their customers every year, as notifications about outages or other problems in their particular areas. This practice helps them reduce customer calls by a large margin and they have reported to be saving somewhere between £100,000 and £200,000 worth of call center costs every year!
This is a clear example of how effective it can be for your business, to be proactive. As I mentioned before it actually gives you a chance to create a good impression in the minds of customers by meeting and even exceeding their expectations before they actually demand it. It helps to nurture and strengthen customer relationships, by which you can improve your business through better services as well as better advocacy or sheer "word of mouth".
They say, 'a satisfied customer tells 3 friends, and an angry customer tells 3000.' If you start being proactive, address the issues of even your unhappy customers and turn them around to being your brand advocates instead, imagine how contagious it can get!
Protect yourself from escalation
Apart from creating new brand advocates and improving the value of your business, being proactive can also help you protect yourself against escalation. It is always better to identify any kind of negativity surrounding your business, and warn your customers beforehand, so as to avoid a social crisis. According to a research by Altimeter, poor experiences was the major cause of customer complaints online.
To sum it all up, being proactive should be the way forward for you as the competition in the industry is getting tighter and customer expectations are not getting any smaller! It is going to be a matter of survival for you in no time.
Take the necessary steps right away and make the shift from reactive customer service to proactive customer service.
To learn a few basic steps and possible ways for you to begin with, stay tuned for our next blog.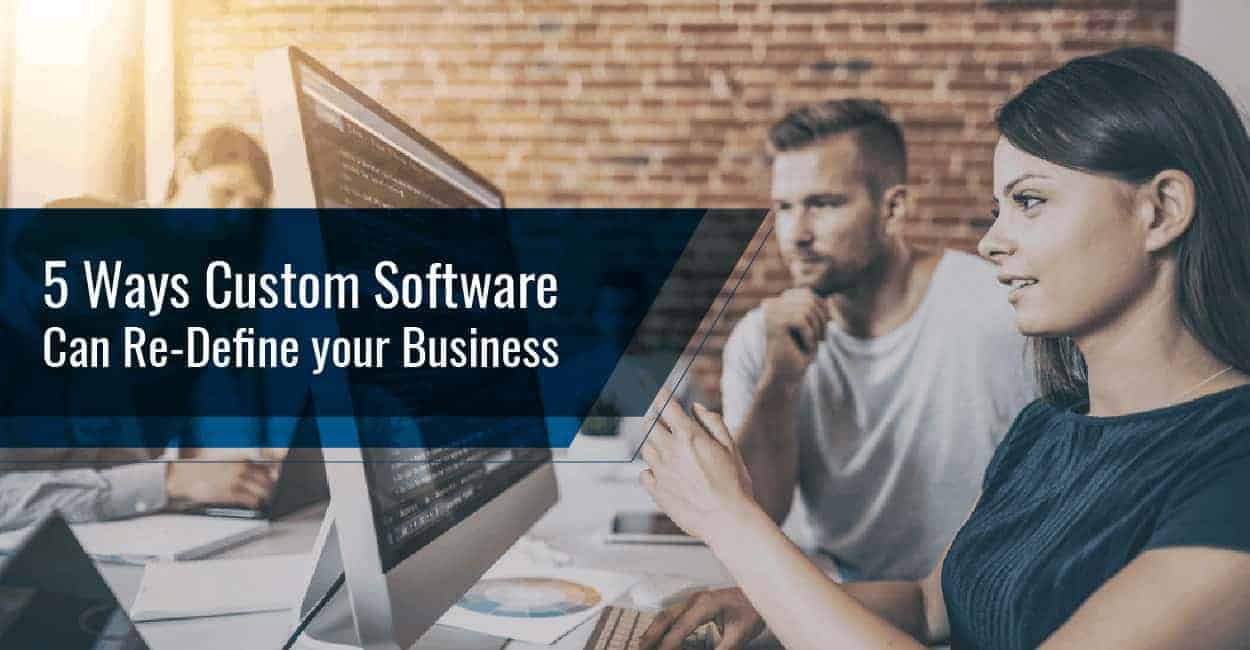 A few years back began the hype around going completely mobile in your field service, and improving productivity. Was it all worth the hype?
Now, we have a number of field service companies that have survived and succeeded to say "yes" to that question and tell the story of how game changing it is.
So far we have learned about the different advantages of going mobile, about the importance of capturing data from the site effectively, and also how we can use mobile technologies to achieve this purpose. Now, how can you put this captured data to effective use?
Once you've equipped your field service staff with all the latest mobile technologies, you have a systematic flow of different kinds of data coming in from your customer sites. Here are some ways in which you can use such data:
To monitor technician performance
As technicians use mobile applications to log in and record their work timings, enter their job statuses, billing information, success rates and the like, all this information gets recorded and becomes accessible throughout the application, even through to the back office software. This helps managers and dispatchers to see which technicians have the highest success rates on their jobs, in which areas, and you can figure out ways to help them improve too.
For compliance
Technicians use their mobile apps to record job details like the kind of job, the time procedure followed, the time taken etc. This allows the managers to see whether their technicians promptly comply with legal regulations and standards, along with the company safety and performance standards.
To achieve customer satisfaction
With mobile applications, the technicians can even measure customer satisfaction levels with the help of easy-to-fill customizable forms and surveys. The information filled in can be synced across the application, so as to track the results and check for patterns or consistent issues and the like over a period of time. This kind of knowledge helps companies take necessary steps for improvement wherever needed and maintain happy customers.
To plan for the future
With the help of different analytics tools, the data captured on-site can be utilized to gain useful insights about your company as well as your employees. You can generate different kinds of reports, easy-to-interpret charts and graphs etc. on various areas of your business, so as to analyze the current scenario and plan for the future. It thus, not only helps in benchmarking your workforce but also helps to make the best decisions for future needs.
With the help of such data captured on-site, organizations can provide more of proactive service delivery, which leads to happier customers and hence improvement in the bottom line. In fact, the next generation in field service is actually expected to be more proactive and less reactive. Read our coming blog posts to know more.
Your field service technicians are the pacesetters of your business. It is the effort and dedication that they put in their work that reflects as satisfied customers and improved revenue for your business.
Now don't you want to make their work easier and more efficient?
Companies that have invested in mobile technology for their field service workers in the past have found more success than their counterparts in the industry. And up to 66% of field service companies currently use an automated field service solution, out of which a major 41% have a mobile based one.
Adopting an efficient and effective field service app (one that is right for your business too – How to Select the Perfect Field Service Automation Solution for your Business), can actually empower your technicians and help them to increase their productivity, thereby resulting in improved service delivery. As a result, this increases customer loyalty and satisfied customers tend to buy more/do more business with you, thus guaranteeing repeat Business.
Here are 8 reasons why your field service technicians need a good field service mobile app:
Skip filling out timesheets once and for all – Paperwork is something that we all dread. Filling out time and job sheets at the customer's site is not just frustrating but time-consuming for the technicians. A good field service mobile app will allow your technicians to record easily, all aspects of their job like the time spent at the site, parts, and tools used for the job, and follow-up required for the job, if any.
Avoid confusions – And by confusions, I mean about everything from the location of the customers to the skillset required for the job. The dispatchers get to see where exactly their field technicians are, what each of their job statuses is and the like through mobile apps, and can assign jobs accurately based on their availability, proximity or even skills. The technicians, automatically receive updates on their job assignments including location, issue and contact details in real-time. With the help of an in-built GPS, they can devise the most efficient route to the site too.
Figure accurate job estimates and quotes instantly – Technicians can quickly work out the costs for the job, and inform the customer about the exact cost along with other details on what the problem is, what needs to be done and how long it will take to complete the job.
Keep accurate track of inventory – A technician in urgent need of a particular part or tool can immediately look it up on his mobile device, and place order. He is always informed about the inventory available, and when in need he knows where to find it.
Eliminate redundant and incorrect data entry – As against the old-fashioned paper-based system of reporting, technicians do not have to take down job details while at the site and re-enter it back in office. They can record data right from the customer's site and it gets reported in office in real-time. It also means there are lesser chances for errors and lesser frustration trying to read illegible handwriting.
Communicate effectively with customers – With the help of photos, customer signatures, inspections and other such app-integrated capabilities and their backups, communication with the customers is always effective. There are much lesser chances for miscommunication as all aspects of even past jobs can be retrieved easily.
Improve customer perception – Customers generally tend to find companies that use the latest and most convenience boosting technology, to be modern. The trust factor is also on the higher side. Hence, technicians can improve the trust factor by answering all of the customers' questions, and providing accurate calculations with the help of service and equipment history.
Improve overall team communication – Field service mobile apps help keep the entire team connected at all times. The technicians can easily reach the office, their supervisor or even their colleagues for any kind of communication or urgency at any time.
Help your field service technicians grow by equipping them with efficient mobile apps. You will be not just doing them a favour, but your whole company benefits as well.
For more insights on field service mobile apps, take a look at our insights or talk to our experts.
Field service businesses are trying to capitalize on the advantages offered by today's technologies. Mobile technology, being the most significant among them, has taken the industry by storm, offering increased productivity gains, streamlines work processes, improved field agent communications, increased first-time fix rate, shortened billing cycles, reduced overhead of paper-based field service management and so on. The infographic puts together some recent trends, impacts and state of mobile technology in Field Service Businesses.
Interested in learning more on enabling your field team with mobile technologies? We'd love to know your business requirements and help accordingly, contact our specialist team now.
Share this Infographic On Your Site
Please include attribution to www.fingent.com with this graphic.
Did you know that there are more than 8 million Uber users in the world? It is available in over 400 cities and almost 68 countries, and it is still growing.
Why do you think it is one of the most preferred taxi services? 
Because it sends a car to your doorstep up to 2 times faster than a regular taxi service.
Similarly, Bizzy is another popular application that shows you where your friends have had dinner lately and also their recommendations.
What is common among such popular apps?
The Geolocation feature. Yes! It is the next big thing in a lot of industries, influencing not just consumer habits, but also the enterprise, more dramatically – in the field service industry.
It started off with cloud computing allowing employees of an enterprise to work mobile, from wherever they want, while still staying connected to office. Now, with geolocation, the transformation in the field service industry is more real and significant.
Considering how field service has always been an industry run on clipboards, spreadsheets and the like, cloud-based mobile solutions have indeed brought a substantial change in work efficiency. Earlier, technicians only had a little more than a phone, to connect with their main office. Now, with the advent of smartphones with built-in GPS capabilities, the field service industry can leverage the power of real-time geolocation services.
Here are some ways in which geolocation is revolutionizing the field service industry:
Real-time tracking of location – This is one of the more obvious benefits of the geolocation feature. It allows the dispatchers to say exactly where their techs are, analyze their transit to see if they are stuck on the road, track the status of their task, plan their breaks etc. On the whole, it allows dispatchers to assign and reassign jobs according to the technician's schedule.
Performance management – As an extension of the above advantage, dispatchers get to know how much work and how well, their technicians are performing. They also get to see how many breaks they take, how long they break, whether they make early starts or end shifts early etc. This way they get to analyze and manage the performances of their field technicians effectively.
Effective labour billing – Accurate tracking of worker timings leads to an automatic log of arrival and departure times, allowing for effective labour billing.
Better communication – Geolocation put together with cloud services can benefit the customer too in huge ways. For example, a text or an alert can be automatically sent to the customer, when the technician is reaching the location or is exactly 15 minutes away from the location of service. Better scheduling leads to better insights for the dispatcher about creating more realistic timelines.
Better collaboration – When on duty, if a service technician finds himself short of essential parts or tools, geolocation helps to track other technicians who may be nearby, from whom the shortage can be compensated with. Their inventories can be synced too so that it would be easy to identify who has the required tools and connect with them on the fly. This way, the job can be completed on the same day, rather than the customer having to reschedule the entire job. More like smart work!
Efficient driving – Geolocation helps to analyze driving routes and give updates to technicians about traffic and weather issues.
Geolocation thus helps in incorporating more transparency and accountability into the business, leading to faster service delivery and in turn an improved bottom line.
What other benefits do you think can be added to this list? Let us know in the comments below.
The abundance, low cost, ease of use and ubiquity of smartphones/devices and mobile networks has brought revolutions among the different industries, in the ways they sell and operate. Earlier, mobile apps were only a means to make customers engage with and experience brands, mainly to market businesses. However, with the consumerization of IT, businesses not only aim at providing better customer experience through business-to-consumer apps (B2C), but are also focused at empowering their employees, making them more productive and exhibiting a smart work-environment through business-to-employee apps (B2E). Especially, businesses that are out there in the field.
Field service is one among those industries which is heavily impacted by this mobilization and consumerization. The industry has developed immensely over the last few years with several intelligent automating software, field service management apps, and technologies like wearables, video conferencing, IoT and more.
Increased sales with field service software deployment
"When it comes to appealing the ever-so-intelligent-humans, it's no more about conning ads, fraudulent links, deceiving looks or false results; rather it's all about intelligent tech offering them a better experience."
Field service software has been by far the most disruptive tech that took the field service industry by storm. It brings home several advantages, like easy job scheduling, work order management, tasks automation, customer data access, transparent stock visibility, increased customer relationship management, decreased cost and time and more. And as far as sales is concerned, dealers across a variety of industries like, telecommunications, heating and air conditioning, medical, security and the like, testified that implementing a field service management system increased their equipment sales around an average of 12% in the very first year.
Take a note; it's a 12% increase, just by using something that is already crucial to your business operations.
Not convinced?
See below for signs supporting how field service software increase sales.
Field service apps provide good customer service, thereby creating customer loyalty and better sales opportunity

According to the Harvard Business Review (HBR), businesses will experience a 100% customer retention rate when they are "very satisfied" with a business' service. And a mere increase of 5% in customer retention and loyalty increases the business' profit by 75%.
When your field service management software provides amazing service to customers, it could be one good reason why your sales has increased, because they are delighted and will continue to purchase new parts and services from you.
Anticipating a customer's need buys his trust factor

"Who doesn't like the feeling that the seller knows them, understands their needs and wants to offer them the best they can get?"
Ever noticed those online ads you see, set to display based on your interests and priorities? The sites recognize your preferences and present personalized collections to you even before you realize what you actually need. Who doesn't like the feeling that the seller knows them, understands their needs and wants to offer them the best they can get?
Field service businesses can use the same principle to engage their customers by offering personalized services and make them feel that their needs are well-understood and taken care of. Technicians can use the field service management software to pull up the customer's data or history, to evaluate and anticipate the deeper needs of their client. This detailed info about the client and their business help agents to provide personalized services and upsell intelligently, making the customers feel comfortable.
"Customers are likely to buy (and recommend to others) additional products and services that the agent will suggest, if they have trust that the agent onsite knows their best interests."
Productive technicians tend to complete more jobs and additional customer visits

With advanced features of smart scheduling and dispatching (getting the right technicians at the right place, on time, with the right parts) in field service management software , technicians are able to get to more jobs than they would, without it. With complete customer info (including contact, location, and on-site equipment), proper directions to customer's site, photos, videos, equipment service history, technical manuals and more details available right at the technician's fingertips, they can always do an additional job or visit more customers almost every day."By empowering field service agents through such smart field service management apps that increase their productivity (to up to 14%), you're essentially multiplying your sales force and increasing their selling opportunity by up to 14%."
Real-time access to real-time information leverage faster sale processes
Technicians have better cross-selling and upselling opportunities because the apps allow quick access to details on products, services, add-ons and customer's interests. If a customer has a requirement/is interested in a solution, the field service agent can immediately suggest a solution. He can show its sales materials, explain to the customer and create a quote for it instantly though his field service software (with appropriate discounts and reductions). Now, if the customer likes the solution and is satisfied with the quote, he can immediately give his consent through electronic signature capture. The entire sales process- from the myriad emails, calls, appointment schedules, to scenarios like canceled meetings and re-doing tasks, is thus trimmed down significantly.
Faster resolution times for customers
Customers like services to be quick. For instance, they wouldn't bear the heat and wait for you to check with your dealer if a replacement part for their malfunctioning AC is available at their warehouse, nor will they wait until the parts become available and the service is ready. They will simply ditch you and go to another provider who can complete the maintenance in much lesser time.
A mobile field service application that has parts and inventory management function, not only keeps track of what is on your truck but also has details of what's on other trucks in your vicinity and warehouse. If a particular replacement part isn't available, you can instantly order it from where it is available, through the app. Thus, the services can be completed faster than those businesses, which need to place a hundred calls before getting the work done for customers.
Customers tend to choose secure providers over others
Businesses using field service apps that can send the agent's information, like photo ID, arrival time and identification card to clients give an added sense of security, and clients tend to buy more (and recommend to others) of their services.
It's true that businesses do not often shortlist field service management software to increase their equipment sales. But as you saw above, those who have encouraged its use have definitely drawn more sales, revenue, and profit.
Field service is an industry which owes a large margin of its improvements to mobile applications. It has been leveraging mobile applications for a number of its functions and aspects for quite some time now and organizations have already replaced all of their heavy paper based processes with smart mobile applications. Most of them also continue to migrate their software as well as services and storage to the cloud, by which they allow the emails, photos, documents and other important information to be accessed from anywhere in the world.
According to a research by IDC, the world's mobile workforce is likely to have grown to 1.3 billion this year. And the American region, including the United States, Canada and Latin America are likely to have seen an increase in their mobile workers from 182.5 million in 2010 to 212.1 million in 2015, with North America in the lead for the largest number of mobile workers at 75% of the total mobile workforce in 2010.
Such being the level at which mobile workers are increasing, there is also going to be an increase in the number of mobile devices connected to the internet, which according to Gartner is likely to be more than 30 billion in number by 2020, generating almost $2 trillion as an economic value worldwide.
That said, since mobile connectivity with the internet is rapidly increasing worldwide, it is about time that field service personnel also utilized mobile applications and start becoming a part of the mobile workforce.
As a matter of fact, the field service industry is one which has a million functions and opportunities to make them automated with mobile apps. It is indeed critical now for them to keep up with the changes and embrace mobility. Using a fully integrated field service management software has to be followed up with a mobile app as well. Read this blog to know the advantages
The field service industry actually needs mobile apps more than any industry
Field agents are almost always on the move, traveling from one job site to another. And they always need access to customer information, invoices, work order information, product or tools information and the like, most often in real-time. Since they go from one place of service to the next continuously, they might need information on their next work order and their next customer as well on the go.
A well-designed mobile app can help them simplify these processes and get things done in a more efficient and organized manner. Since it is cloud-based, it allows the field agents to pull up any information instantly from wherever they are. Hence, it avoids redundant phone calls to find the whereabouts of the agents or the job site and also any delay in information exchange.
It also helps to simplify communication between the field service agents, the providers, and the customers. Many a time, field service personnel have faced challenges in communicating with their team, especially when there are several agents traveling to a particular job site simultaneously. The right mobile app helps in effective communication and better coordination among these agents. This is especially true in case of companies that provide round-the-clock maintenance and inspection support. They definitely need a communication system that spans beyond regular telephonic calls, so that they don't have to go through the ordeal of making a landline office phone call or enter passcodes and numbers every time that have to connect with someone. They need a system with advanced features that allow seamless communication between field service personnel.
It helps to eliminate human errors arising from manual data entry or paper-based data entry processes as well, which again adds to the effectiveness and efficiency of the organization as a whole.
Added benefits
Most field service mobile apps have many added benefits as well for the field agents, such as:
Ability to access information related to work history and forthcoming jobs so that they can do the necessary preparations
Ability to capture photos and signatures while they are on site
Ability to go through and review their assigned tasks and accept or reject them according to their skills and expertise or time schedule
An in-built navigation tool that will help them find the most efficient and appropriate route to their job site, thereby reducing travel time
Ability to request for assistance or advice to other nearby co-workers, while they are on site and ensure that they fix the issue properly
Apart from these, there are a number of additional benefits that are designed to address the many problems that can arise in field service.
For example, there could be chances for last-minute plan or schedule changes, as technicians are always moving from one job to the next. Moreover, external factors like weather problems, traffic and power failure can also cause delay and even render the field agents from reaching the assigned location.
Field service mobile apps have advanced features to track the whereabouts of the workers in real-time and even determine the time required for him to complete a job he is currently at. Hence, the service providers can assign tasks based on the location, current job, skills and expertise of the technicians. Being cloud-based, all the team members can have access to the location of the supervisors or technicians or the customers from anywhere.
Enterprise Mobile Applications
According to a study by the Aberdeen group, "best-in-class" mobile apps are capable of completing about 1.5 times as much work on a mobile device as the industry average and also achieving an average of 40% increase in operational efficiency every year. As a matter of fact, the right mobile apps or the "best-in-class", can do more than just mobilizing already existing enterprise software. A well-developed and a well-enforced mobile app strategy can actually act as a catalyst for improving coordination and effective communication, hastening the decision-making process and increase the overall operational efficiency of the organization as a whole.
On top of all that, as data gets collected from multiple sources and processes through mobile apps, there is also a chance of collating these and extracting greater, more useful information in the future.
Big data
Field service agents, as well as the providers have access to all information related to their jobs at one place. For the same reason, they have the opportunity to analyze and determine new trends and patterns and use it to make significant changes. For example, field agents assigned to follow up routine maintenance works on appliances and the like, can track the data collected from these works with the help of specialized mobile apps and use it to predict the next maintenance requirement. Hence, rather than fixing issues after they occur, field agents can utilize predictive analysis to be proactive in their approach.
On the whole, there are a number of unique features that mobile field service apps can provide to increase productivity and efficiency of the field service industry itself. It is high time that field service organizations (who have not already adopted mobile apps), encouraged mobility and started using feature-rich mobile applications to solve their day-to-day challenges.
Are you looking to adopt the perfect mobile solution for your field service business? Contact us to talk to our mobile application experts.