Tag:
Logistics Management
How Logistics Companies Can Gain Competitive Advantage with Customized Software Solutions?
Fluctuating consumer demands, increasing client requirements, and complex business models are posing critical challenges for logistics companies today. According to predictions made earlier this year, two major drawbacks are to be witnessed in the industry.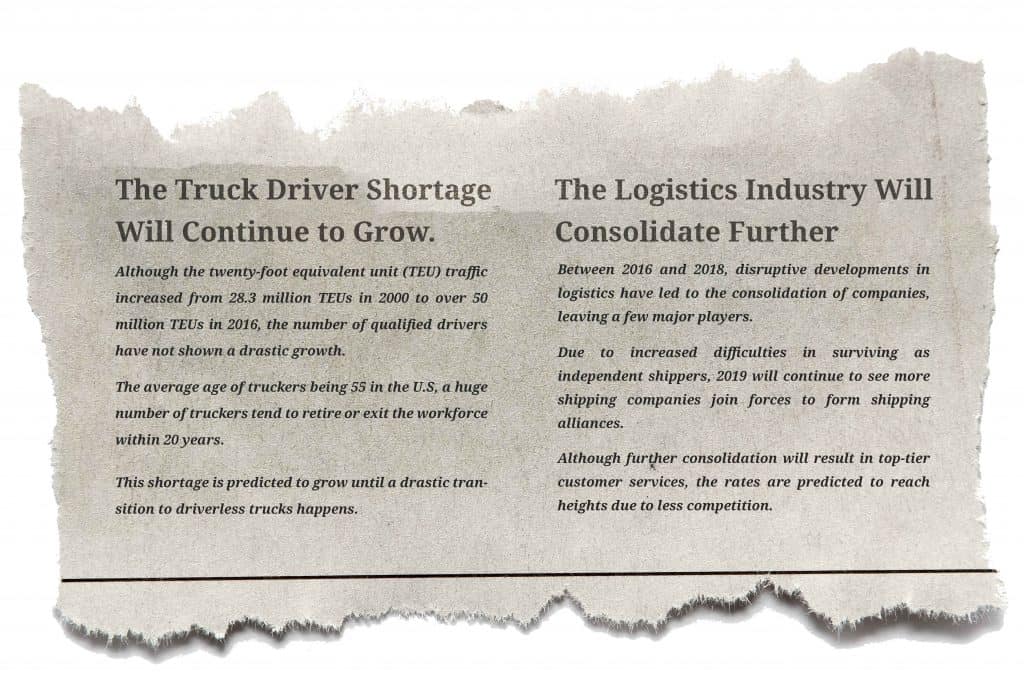 With drastic changes hovering over the logistics industry, the players are bound to stay equipped with the emerging technology trends, or they might get caught off guard. While its turning imperative for logistics companies to transform with smarter technologies, the question of whether to choose a custom software or an off-the-shelf package still lingers in many minds.
Why Choosing Customized Solutions Over Packaged Software Considered Profitable In Logistics? 
Purchasing an off-the-shelf software would sound comparatively simple, stress-free and time-effective. But in the long run, it's always a custom-built solution that pays off.
Most packaged logistics software, although sophisticated and deployed of disruptive technologies, pose standard solutions for the industry as a whole. Of course, they solve the major supply chain hassles. But with every business, possessing unique procedures, workflows, and objectives, "not everyone fits the same mold".
So what happens when you choose a packaged software solution for your logistics business?
1. A packaged software often comes with hordes of features. This sure sounds exciting at the beginning. But when you have to pay for more than you use, it sure isn't a happy moment! Off-the-shelf software solutions are often crafted considering the large players of the industry. Their features focus on resolving the common challenges faced by these companies.
However, in a complex industry like logistics, it's not always necessary for every company to face the same kind of issue. Hence, with packaged software being available as a whole for a single price, businesses usually end up wasting money on features they do not need. 
2. Off-the-shelf logistics software utilizes the latest and advanced technologies to cater to the complexities of an industry. But however, at times these sophisticated technologies complexes situations even further. For companies with basic knowledge on latest technologies, would definitely find it difficult to carry out operations successfully with a sophisticated system.
Moreover, they would have to spend extra time and money on training staff, which is not reasonable in a highly competitive industry like logistics. As mentioned before, with plenty of features, packaged solutions often prove to be less user-friendly and more complicated. 
3. Although packaged solutions solve a list of logistics hurdles, their features might not provide a complete automated solution. You might find a good Transportation Management System (TMS) that enables real-time tracking and automated reporting, but you might still have to communicate with your customers, and assigned drivers manually.
Also, an efficient packaged TMS system might have an integrated warehousing management system, but might not facilitate an appropriate billing system, leaving the need to adopt alternate transaction processing systems. Hence, in a nutshell, complete automation is often unattainable with packaged software solutions.
4. The most eminent reason to not opt for a packaged solution is that they are rigid. There is hardly any packaged software company that allows customization. It's not only rare to find a packaged software that caters to all your business-specific needs, but it also proves to be non-scalable in the long run.
Growth in your business and changes in the market will bring about an increase in your technology requirements. This will result in the need for a solution that can be customized with your growing business necessities.  
Customized logistics software eliminates all the above-mentioned drawbacks of a packaged solution. Plus, it always comes with continuous technical assistance to simplify the technology transition in your company.
Let's take a quick look at how a customized Transportation Management System can help you battle logistics challenges better.
Digital Transformation of a Logistics and Supply Chain Company – A Client Success Story
How A Customized TMS Can Enhance Your Supply Chain Efficiency?
Investing in a customized TMS can enable you to create an Uber-like platform for your logistics business. Integrating the latest in web and mobile application solutions, you can create a platform that completely streamlines your driver, client, and cash-flow management.
Enabling centralized data management, transparent billing, delivery match capabilities, along with real-time monitoring and customer insights capturing; a customized software solution can be framed to automate your entire end-to-end logistics operations. 
A custom-built mobile application can further enhance productivity with less paperwork, better transparency, easy communication, and improved customer engagement. Implementing a customized solution would also let you add in innovative features that help you automate critical tasks, improve team collaboration, and increase your overall company efficiencies.
Here is a shortlist of benefits that you can acquire with customized logistic software.
1. A customized software solution gives the advantage of integrating with smarter technologies to simplify the minute challenges faced by the industry. For instance, along with assigning and managing truck drivers, a logistics company also faces difficulties in maintaining and verifying driver documents. Integrating with smart apps like Camscanner can simplify these documentation verification complexities.
2. A logistics company with varying client needs might often find difficulties in choosing apt carriers for a given order. A customized solution gives you the benefit to add in features that simplifies such decision making by suggesting the best available carriers for the orders.
3. Although packaged solutions streamline drivers assignment and management, yet they blackout on some eminent functions that logistics companies struggle to maintain. For example, calculating the detention hours/rates of the drivers are likely the most critical task of a logistics company. Through a customized logistics software you can straighten such bends of the industry.
4. With customized logistics software, a logistic company can embrace a completely streamlined and user-friendly accounting system that generates automated invoices as well as tracks any misleads or accounting errors.
Customized logistics software can simplify your logistics operations more than you can imagine. If you are looking for a tech partner to help you add in these features and more to your logistics software, then you have landed on the right page.
Fingent is one of the leading custom software companies providing advanced and user-friendly web and mobile technology solutions for logistics businesses worldwide. Contact us today to know how our custom software solutions can enhance your business abilities.
Customized Transportation Management System
Learn more on how our customized Transportation Management System can enhance your logistics efficiencies. Get in touch with our experts today! 
Get A Free Demo! 
The logistics sector has become a key performance indicator of the economy. Various estimates put the total market size of the logistics sector in a country on an average to be between USD 90-125 billion!
The Current Sketch of the Logistics Market Place
Logistics and transportation managers often find the movement of freight between trade partners an uphill battle! It is necessary to make the transit easier, cheaper, and more efficient. The freight managers turn to Transportation Management Systems (TMS) for a smooth operation. Over the last 3 decades, such systems have evolved significantly and are typically available as standalone software packages, as part of a larger Enterprise Resource Planning (ERP) solution, or in Software-as-a-Service (SaaS) formats.
Logistics cost is 9% of the GDP in the U.S. This shows an increasing demand on the logistics sector to provide solutions, which are required to support future growth.

Looking at TMS as "one of the fastest growing enterprise application markets" in its most recent TMS Global Market Research Study, ARC Advisory group says that a gigantic 63 percent of companies would witness at least a 5 percent increase ( that is, 23% stated a 10 percent or more increase) in total freight costs if they had to forsake  their TMS and get back to more manual transportation planning and execution processes. According to ARC, a Logistics achieves large savings based on process enforcement, visibility, analytics, and optimization, "with virtually no other supply chain application offering so many different forms of optimization."
Related Reading:  Top Challenges Faced by Logistics Management Today
Top Areas to Focus on a Long Term Logistics Strategy
According to survey reports in the "Transportation Management Systems" Study by the Peerless Research group and Logistics Management, and some other Successful Logistics Businesses, the top areas that are important when looking forward to a long term logistics strategy are:

Maintaining high levels of customer service (96%)
Lowering costs (94%)
Improving efficiencies and productivity in logistics operations (93%)
Achieving the ability to target logistics initiatives that drive business growth (79%) Improving Asset Utilization (74%).
Other factors involved are as follows:
understanding and controlling costs (55 percent)

,

better shipment planning (55 percent)

, and

greater in-transit visibility (52 percent)

.

electronic communications with customers and carriers (45 percent),
overall supply chain processes (45 percent), and
carrier and partner collaboration (43 percent)

.
These key factors are important to carve out a long term solution for their business growth and to remain sustainable and cost-effective in their transportation expenses.
Maintaining High Levels of Customer Service Is Essential In Logistics Services
Logistics partner is the company that ensures the delivery of your products on time and cost-effectively. A single rupture can be fatal to your company. Hence it is important to monitor the quality of the product or direct service provided. Since for many online businesses, the final touchpoint with their customer is their logistics provider, customer service is the most essential factor in Logistics!
With the benefit of logging in whenever and wherever required to know the shipping details, a TMS allows analysis of various reports to know the delivery details of carriers. Based on this data, greater predictability can be ensured along with providing a hassle-free delivery of the product to your customer.  
The same data can also be used to interact with carriers and other members in the supply chain. This helps in resolving issues if any and proactive improvement which leads to an increase in the customer service metrics.
Lowering Costs with A Properly Managed Logistics System
Poor logistics analysis, planning and decision making can result in excessive expenditures, missed delivery deadlines and damaged goods. This is why optimizing operational efficiency and reducing logistics costs are essential factors to remain financially viable. Here are a few factors that affect Logistics costs:
Increase In Fuel costs.

Delayed arrivals at ports, that leads to

higher transportation fees

.

Complex regulations that govern international trade such as document processing, compliance checks, and so on.

Frequent delivery delays and increased warehousing expenses.
Process Automation
The logistics business drives on quick service and fast turn-around times. Yet, there is a lot that goes on in the background before a shipment or a truck is in transit. The reality is that a lot of these processes are manual and eat up a lot of time, which adds to the overall TAT. It is evident that ongoing investments are made in automating processes and this gives one the choice to expand without increasing other additional overheads.

As mentioned earlier the logistics industry is witnessing a continuous growth. Although there are multiple challenges that exist in this industry, the growth of logistics is going to be a very key indicator of the performance of our economy.
Improving Productivity in Logistics Operations with a TMS
The first step to achieve a Logistics task is planning. With proper planning, we will be able to prepare for the unforeseen circumstances. These situations can be related to:
The products

Unavailability of the transportation

Any internal issue in the organization

Research and pick the correct goods.
This is where Automation has a vital role in business process optimization. When automation is deployed in the logistics process, timely updates regarding the movement of goods will be provided.  The service operator and the customer will get details regarding:
The goods that are dispatched from the supplier

Procurement of the products at the warehouse

Delivery of the goods at the destination
This saves a considerable amount of time because manual interference is eliminated. Moreover, accurate tracking helps in improving the overall process management. Similarly, the account details and employee details can also be managed.
Targeting Logistics strategies that Drive Business Growth
Trumping over your competitors is possible with proper logistics strategies. This is because logistics costs are related to improved efficiencies. With proper strategies, every logistics firm that is struggling to boost their operations can incorporate these strategies for a proper logistics network optimization.
Improving Asset Utilization and Warehouse Management with a TMS
Common warehouse logistics challenges revolve around every Logistics industry The concerns can extend into extending into inventory management, cost controls, human resources, risk management, and security, among other factors.
With a proper logistics system that is integrated with your ERP or Warehouse Management System, you can easily start to calculate asset utilization! To find prompt logistic solutions and technologically transform the right way, get in touch with Fingent now!

Related Reading: 5 Emerging Trends That Logistics Managers Cannot Afford to Ignore
Technology continues to disrupt logistics and supply chain processes by changing it altogether from its core. Consequently, logistics became more refined and fast, which changed the way how materials, goods, freight, sales orders, inventory, and production are managed.
As efficiency and speed became the determining factors, logistics adopted a new approach to deal with the rising demand and complexity of processes. A viable solution that manages the flow of things so that the right product reaches the customer within the specified time.  
With the use of logistics software, the entire base of logistical operations was streamlined that took away the hassles involved in the process. Organizations that invested in logistics management software have produced good end results with noticeable improvements in process, operations, and delivery.
In this article we take a look at logistics management software in the following aspects:
What is Logistics Management Software?
Challenges in Logistics Management
Pros of a Having a Logistics Software
Trends that reshaped Logistics Management
Choosing the Right Logistics Management Software
Checklist of Essentials in an LMS
How Logistics Software Improves Efficiency
The Future of Supply Chain
An Overview of Logistics Software
In order to understand how the software works for logistics, it is important to know about logistics management. Logistics involve the flow of things from its point of origin to the point of consumption usually general customers or businesses. The selection of vendors, transportation means, routes and delivery methods constitute an important part of logistical operations.
Logistics management is a part of the supply chain that uses planning and implementation to store and deliver goods and services to the customer. It coordinates several key activities of the supply chain that ranges from the development of the product to its commercialization.
Typically a logistics management system includes the following:
Inbound and outbound transportation management

Warehouse management

Fleet management

Processing orders

Inventory control

Managing third-party logistics service providers

Planning supply and demand
Related Video: Top Challenges Faced by Logistic Management
Logistics management constitutes several functions such as production planning, sourcing, procurement, packaging, and dispatching. It also involves finding the right means to deliver goods and services to the end-user. Inbound and outbound traffic is vital in logistics management. Inbound logistics is a linear flow of raw materials from suppliers into a warehouse and then a production unit.
Shifting the products from the warehouse inventory into the hands of the customers falls under outbound logistics. An example of inbound and outbound logistics at play is that of a manufacturer of electronic goods, which requires several raw materials in the form of components, nuts and bolts, cables, casting, packaging cartons etc. to build products.
Improve logistics to deliver measurable ROI for your business
Our logistics management software is the perfect fit for your logistics requirements. Get in touch with us to garner the advantages of logistics software solutions. 
Get A Free Quote Now! 
Challenges in Logistics Management
Logistics is prone to several issues that occur mostly due to simple human errors or other factors. Weak decisions usually result in delays in the transport or delivery of goods leading to dissatisfaction among the customers. Besides, another challenge that logistics usually face is in the safe transport of goods. The goods can become damaged or faulty if not handled accordingly while in transit.
Customer demand has also become higher as they want more transparency in the delivery process. Moreover, logistics and supply chain are facing the still unsolved issue of cost control. The rise of fuel charges combined with a steep increase in energy, freight, and labor rates have put further pressure on logistics providers.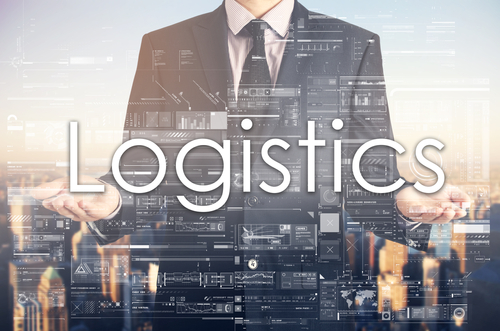 Means to effective risk management and directing the relation between the suppliers and partners is also vital. A reliable solution that covers all these individual challenges in logistics is thus becoming a necessity. The use of logistics management software (LMS) can streamline the flow of things in logistical operations, which guides a logistics provider or business deal with them appropriately.
What is Logistics Management Software?
Essentially, logistics management software (LMS) simplifies operations by refining the production cycle and making it easier to access important information quickly. What a logistics management software does is help businesses manage the multifarious process that goes into the production cycle from the delivery of raw materials to shipping the finished products to the consumers.
Logistics software has become wider in its scope and functionality to deal with a wider array of operations and processes. It shares similarities with supply chain management software (SCMS), which contains a set of tools that help deal with transactions, processes, and suppliers. The functionality of a logistics management software extends to areas such as:
Processing customer requests

Processing purchase orders

Inventory Management

Suppliers Management

Sales and Distribution
A logistics management software gets rid of all the conventional approaches like paperwork and spreadsheets to simplify management. It comes in three variations such as warehouse management systems, enterprise resource planning systems, and integrated supply chain management suites.
Companies that have an in-house logistics or supply chain division and third-party logistics providers utilize any of these different versions according to their own requirement to manage their logistical and supply chain operations efficiently.
The Pros of Having a Logistics Software
In the area of logistics, handing over the process to a logistics management software has its own advantages. With logistics management software, a company or 3PL could avail the following benefits.
Refine Transportation

– Transportation being a pivotal area of logistics incurs the most charges in the form of fuel, energy, labor, tolls and shipping fees. Relying on logistics software can help manage the various transportation means and leverage the data to automate the process. This allows for easy analysis, which a company can utilize to make relevant decisions for maximizing efficiency and reducing costs.

Faster Delivery – Logistics being a linear flow of goods and services come across several issues that affect delivery and cause delays. By incorporating a logistics software, a singular benefit that businesses derive is in the faster delivery of products to the customers. A logistics management software can improve the speeds in delivery by interfering in the production cycle and selecting the right shipping service, which cuts short any delays to a large extent.
Minimize Human Errors

– The other notable advantage of having a logistics management software is in reducing human error. Analysis of transportation data results in huge quantities of data that is difficult, time-consuming and prone to errors when processed manually. A logistics software can process these data without any errors in less time, which will seamlessly push forward the operations with zero chances of delays.

Automates Functions

– Automation is another boon to integrating a logistics software to deal with the processes. Certain functions like creating shipment routes, load planning, and tendering of load to carriers are easily automated and managed by using a logistics software. Moreover, it eliminates paperwork, which helps deal with the processes in a more efficient and timely manner.

Reduce Costs

– Savings is the other end result as the logistics software can automatically compare different shipping services, delivery agents and transportation methods to find ones with the least pricing. The other way by which a logistics software reduces costs is by lowering the expedited shipments through improved planning of the shipments.
How Trends Reshaped Logistics Management Using Software
Logistics is on a forward growth and several trends have changed it remarkably. The demand for logistics has peaked with the widespread popularity of e-commerce.  As a result, logistics is constantly evolving to accommodate the rising demands of each industry that depends on it. One area where logistics clearly transformed is in the digitization of its processes and resources.
With the introduction of logistics management software, the entire nature of logistics changed allowing a business owner to supervise the operations across different levels. Digitization combined physical devices and software solutions to streamline the entire cycle of logistics by putting the owner at the center.
Software as a service (SaaS) is clearly gaining the upper hand as this model continue to find widespread acceptance in logistics management and supply chain. It is a reliable model since it offers the security and convenience that logistics managers can depend upon along with the benefits of cloud computing.
The use of AI is another significant trend in logistics and supply chain. It holds the most potential to disrupt the field of logistics in the near future. Some of it is already a reality now such as in the automation of specific tasks and is slated to advance further with gesture recognition and autonomous delivery via self-driving vehicles.
Moreover, the trends also clearly hint at an improved collaboration in the processes that govern the logistics and supply chain. Emphasis is also given on managing risks and promoting resilience in the supply chain, which increases the dependence on logistics software for dealing with the processes more effective than before.
Opting for the Right Logistics Management Software
With the trends shifting logistics management in a progressive direction, the need for software solutions in the field has become indispensable. Businesses, whether focussing on e-commerce or delivering services, can benefit from having a logistics management software. However, the real question is finding the right kind of logistics software since the requirements vary for each business.
A Checklist of Essentials in an LMS
Prior to settling on software for logistics management, it is vital to understand the requirements and challenges that a business face on a daily basis. Carrying out a detailed analysis can help identify weaknesses in the existing logistical operations of a business. Besides that, it can suggest measures to redeem any discovered weaknesses in the cycle.
When deciding on logistics management software, there are several essential factors to consider. Firstly, it should contain a basic set of functions that can aid in simple logistical management operations.
Besides that numerous other things should also be present in the software to tackle the wide base of logistical operations and processes that each business undertake. Some of the key features to look for in a potential LMS are:
Compatible Multi-Client Architecture

– A logistics software that comes with multi-client architecture support is necessary if a business handles multiple customers. Software with inventory and purchase orders have more emphasis since the process deals with several customers simultaneously or in different phases.

Forecasting –

The ability to forecast is a needed trait in a logistics and supply chain management software since it can bridge gaps in supply and demand by enhancing the business processes. Demand, supply and price forecasting can help supply chain management with proper scheduling of production, improve customer satisfaction, minimizing stocking out of inventory, etc.  

Finance Integration

– Having tools that integrate the financial side of the supply chain is another key requirement in the software. Key financial aspects like general ledger, account payables, and receivables, when included in a logistics software can guide manage the bookkeeping and records of transactions conveniently.

Inventory Tracking

– Having an inbuilt inventory tracking feature can make a logistics management software more dependable. Since logistics involves transactions of various kinds, an inventory control feature enables easier processing while making sure that the customer gets the invoice on time.

Customizable and Streamlined Interface

– A good logistics management software should contain a streamlined interface that allows for effortless navigation across its chief functions. A customizable logistics software can easily accommodate the unique infrastructure and methods implemented by a business.

CRM

– A proper logistics software should also cover the customer side. A CRM embedded logistics software allows the customers to know the status of their deliveries. For both inbound and outbound logistics, CRM can answer the queries of the customer and supply them with relevant information along with adjustments to the delivery.  

Bill of Lading Creation

– As a key document in shipping and freight chain, it is recommended to look for a software that can generate bill of lading. This can make it easier for creating bill of lading receipts to facilitate the seamless transaction of goods under the consignee of the shipper and the logistics company.  
Bill Of Lading - Logistics
Refer the chart below to get a grip on the overall profile of any software logistics management: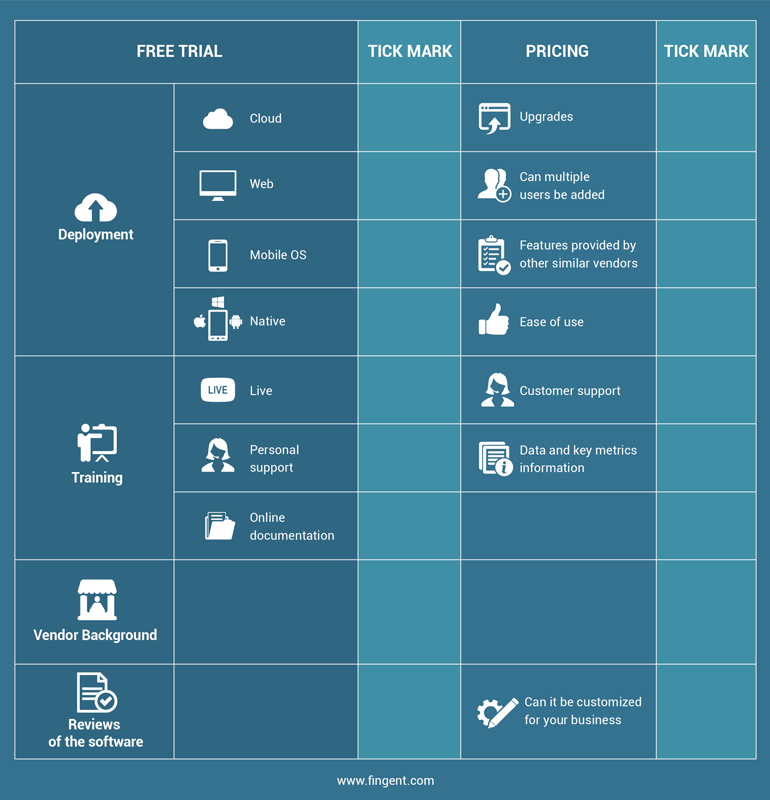 With logistics pushed to the forefront of business operations, leveraging the right technology can make your business compatible with the changing environment.
Outsourcing to a software development vendor will help deploy a scalable software for logistics management into your entire supply chain operations. A global software solutions provider like Fingent can give you the advantage of custom logistics solutions built solely with your requirements in mind.
Logistics Software Upholds Efficiency and Speed for Businesses
Having a logistics management software can guarantee more efficiency and control over the logistical and supply chain operations run by a business. It means simply substituting the existing methods with a software-centric solution. The array of features in an LSM can refine the entire cycle of logistics right from its center. For owners, vendors and the end customers, the use of an LSM model opens up improved collaboration, which is the essence of effective logistics management.
Opting for a logistics software requires considering all the above-mentioned criteria. For a business, it involves addressing their needs and then choosing one that wraps around their existing processes. By integrating an LMS into their operations, businesses could ratchet up their turnaround times, streamline the overall cycle of planning and delivery all the while keeping up with the customers' requirements.
Transitioning into Cloud-Based SaaS – The Future of Supply Chain
With cloud computing gaining momentum, a whole new way of processing data is left open where services and functionalities are offered via the web. This latest innovation has also made its influence on the web of operations involved in supply chain and logistics. With the rising adoption of supply chain and logistics solutions, there now exists various options that shift from premise-based software into that of a SaaS model.
Predictions estimate that a subscription-based SaaS model will clearly dominate supply chain management in the coming years. Adopting a cloud-based supply chain solution has its own benefits in the form of flexibility, robustness, and affordability. This is increasingly becoming the choice for several logistics providers and organizations as several cloud services have opened up cloud computing to a wider extent.
The benefits that businesses and providers can reap from having a cloud-based SaaS supply chain solution are numerous. It gives a comprehensive outlook on the overall operations in logistics by making it more transparent and collaborative. Implementing a cloud system could reduce the upfront and operating costs along with the ability to scale up in accordance with the needs all the while enhancing the efficiency of supply chain operations as a whole.
Summing Up
Opting for a logistics solution is one step to simplifying the entire cycle of logistical and supply chain operations. Effective management of each process from procurement to delivery requires a custom solution that can accommodate the demands of each provider. For instance, an organization lacking an in-house logistics department need a software management tool that can wrap around their existing methodology and improve it.
By partnering with a vendor specializing in software development, businesses can deploy logistics management software customized with their individual requirements. Pioneers in software development like Fingent who have experience in the field for over a decade can assist businesses from wholesale to e-commerce with the advantage of custom logistic solutions to spearhead their operations in a swift and efficient manner.