How is AI Facilitating Healthcare Innovation Over Years
Today Artificial Intelligence (AI) is being used to enhance and improve all spheres of our lives. Artificial Intelligence in medicine is truly life-altering. The technology is used to solve complex healthcare challenges today. AI in medicine helps interpret the data obtained by diagnosing several chronic diseases such as diabetes, cardiovascular diseases, Alzheimer's, and cancer. Automated systems, tools, and algorithms allow healthcare professionals to minimize errors and control disease progression. 
Artificial Intelligence in medicine has considerably advanced two fields: diagnosis and clinical decision-making. The implementation of AI in medicine enables physicians to minimize intra-observer variability and inter-observer variability. It facilitates the interpretation of diagnostic results with high accuracy and speed. 
A real-life example: Chest X-rays are among the most common imaging modalities read and interpreted by radiologists in hospitals today. Despite their widespread use, the modalities are difficult to interpret due to their low resolution. The AI models developed by IBM Research Center in California can read X-rays, and their performance is at par with the resident radiologists. 
This blog explains how Artificial Intelligence in medicine has been transforming healthcare in the past and present and how it can benefit us in the future.
Read more: Innovative Ways To Leverage Patient-Generated Health Data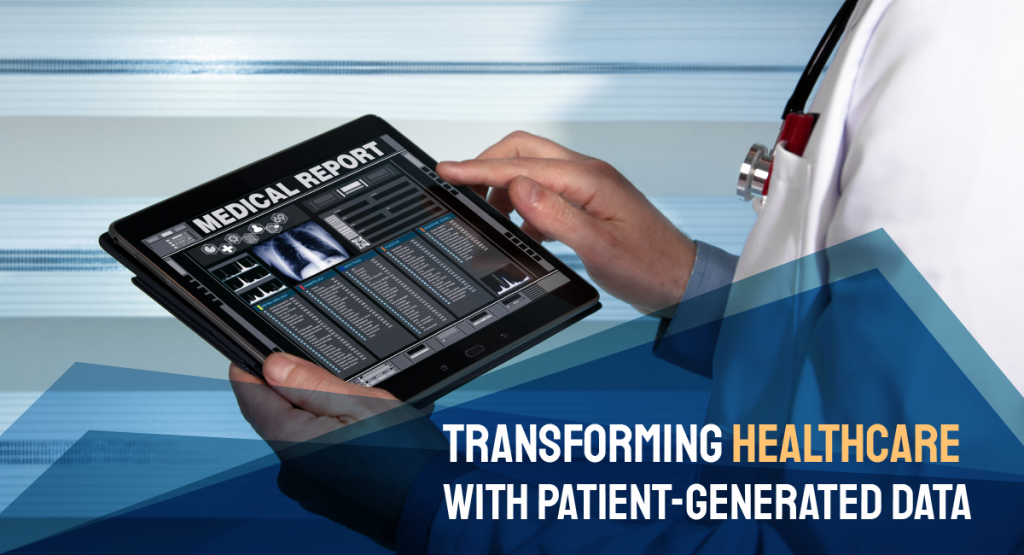 How AI has transformed healthcare in the past
In the past, Artificial Intelligence focused primarily on the development of computerized machines that were capable of making inferences or decisions that only humans can make. In 1966, Shakey- "the first electronic person" was developed. It was a mobile robot capable of interpreting instructions. Unfortunately, reduced funding and lack of interest pushed Artificial Intelligence in the medical industry into a phase popularly referred to as "AI winter." Thankfully, that was not the end. 
How is AI transforming the present
Artificial Intelligence in medicine has crossed numerous milestones after the bleak "AI winter." The present generation has witnessed a paradigm shift across patient treatment, clinical diagnosis, and decision-making. Armed with large amounts of data, doctors are now more capable of providing effective treatment to their patients. AI has revamped analytic methods and changed clinical decision-making techniques. 
Read more: 7 Major Impacts of Technology in Healthcare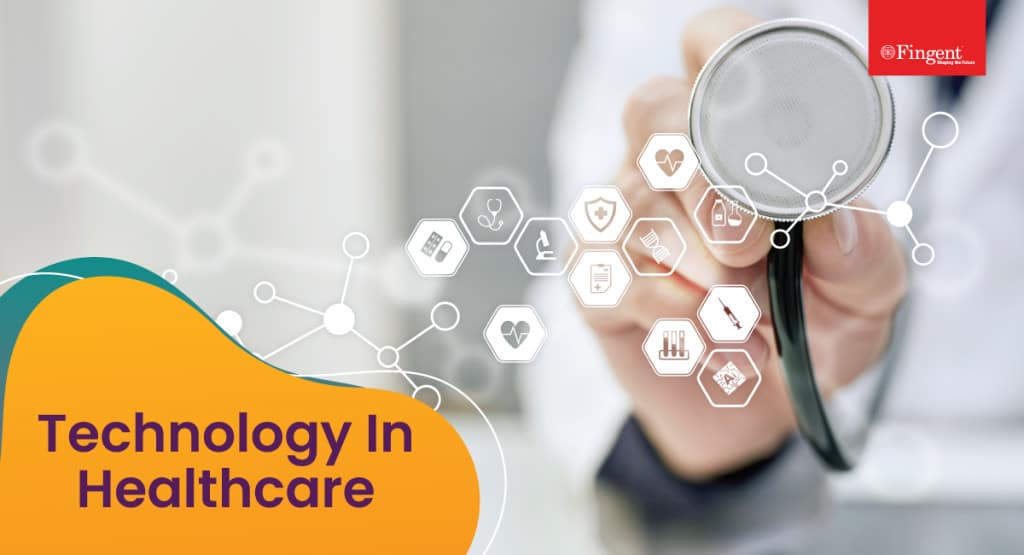 Increased data volumes enable decision-makers to gain unparalleled insights in all stages of treatment, such as diagnosis, treatment variability, care process, and patient outcomes. According to an analysis by Accenture, Artificial Intelligence in medicine can save 150 billion dollars for the US economy by 2026! 
Here's how AI is transforming medicine and improving patient outcomes.
1. Electronic health records
A CDC survey revealed that nearly 75% of healthcare providers trusted their EHR to improve patient care. AI can make the existing EHR system more intelligent and flexible. AI can improve data discovery and personalize treatment recommendations. 
When used with virtual medical assistants, a practitioner can retrieve information from EHRs without becoming a victim of clinical burnout. Thus, AI in EHR can improve both clinical outcomes and clinicians' quality of life. 
2. Medical imaging diagnostics
Medical imaging developers have discovered numerous ways to use Artificial Intelligence in medicine to detect and diagnose a wide range of diseases. These developments range from automating workflows to improving processing speed. 
While AI imaging may seem expensive, it saves a vast amount of capital spent on invasive disease treatment and prolonged hospital stays by detecting the disease at an early stage. Ai also improves the accuracy of screenings for conditions by helping doctors in early diagnosis. The advent of molecular imaging allows doctors to diagnose an ailment at the cellular level leading to accurate treatment, better patient outcomes, and decreased mortality and morbidity. 
3. Virtual health assistance
Virtual health assistance enhances outcomes by cutting short hospital stays, reducing readmission rates, and improving the patient experience, especially among chronically ill patients. Combining AI with healthcare wearables helps streamline telemedicine and improve patient outcomes. 
A Virtual Health Assistant is developed to manage chronic diseases. It collects information about a patient every time he/she visits a doctor. It can be programmed to perform health screenings and send the results to the doctor. Each healthcare facility may choose to have a tailored virtual health strategy. This will help integrate appropriate healthcare platforms and technologies into the delivery model. 
4. Proactive medical care
Conventional medical treatment involved treating the patient after detecting the disease. This was called 'reactive medical care.' Thankfully, AI brought in a significant shift turning reactive medical care into 'proactive medical care.' AI-enabled proactive medical care includes studying patients' medical history to locate high-risk markets for various diseases. Then they are monitored for any changes. Once an alarming change is detected, the application suggests medical intervention.
These apps encourage the patient to be an active participant in their personal healthcare. These can be extremely helpful or even life-saving in conditions such as palliative care, congenital heart disease, and diabetes management. Such proactive medical care enables the patient to take care of oneself's daily routine, including emergencies.
Read more: The Application and Impact of Information Technology in Healthcare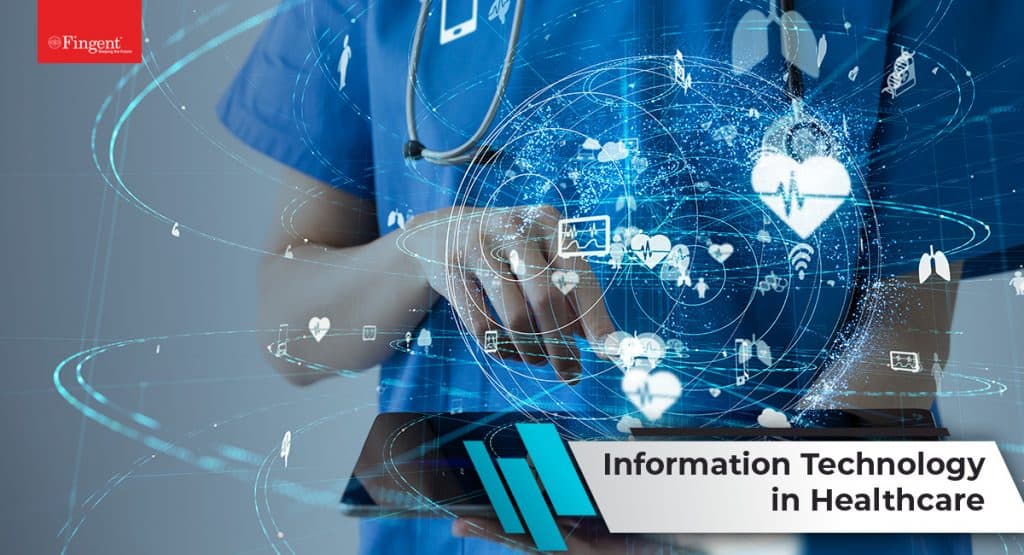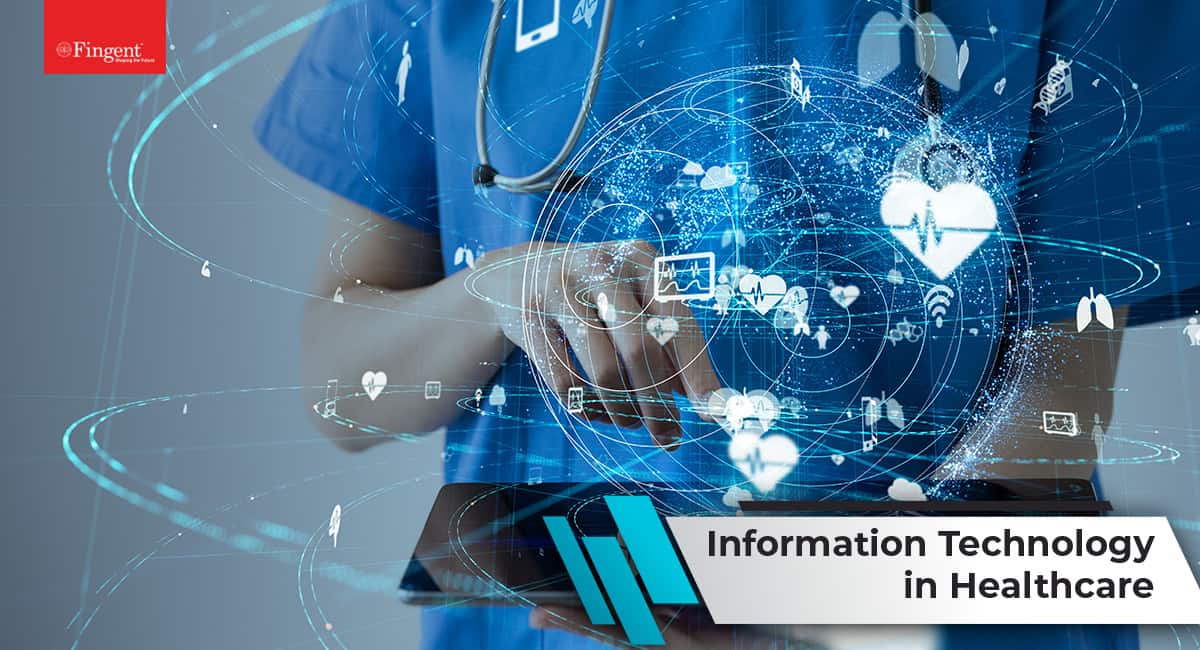 Future of AI in medical industry
The journey of Artificial Intelligence in the medical industry has just begun. It has significantly changed patient experience, clinicians' practice, and pharmaceuticals. AI has found its way from our smartwatches to the supply chain. The future of AI in medicine includes everything from answering the phone to therapeutic drug and device design, making clinical diagnoses and treatment plans, and even conversing with patients. Here are two examples:
1. Drug discovery
AI solutions for the medical industry can identify new potential therapies from vast information available on existing medicines. These will help healthcare providers in redesigning treatments that target new threats such as the Coronavirus. AI can improve the efficiency and success rate of drug development. It can also accelerate the process in response to deadly disease threats. 
A report by PwC states that the healthcare and pharma sectors are experiencing 67% improvement in clinical trials and drug discovery with the help of AI. 
Listed below are a few examples of how AI handholds frontline workers in the battle against Coronavirus pandemic:
AI-enabled contactless and wireless thermal scanning devices designed to collect and store precise temperature data of individuals. Care providers can integrate this data into healthcare platforms for further analysis. 

AI-based computer vision programs that can be integrated into drones and CCTV cameras installed in public places to monitor the adherence of the public to COVID safety protocols. It can send real-time alerts to police and public health departments in case of safety violations.

AI-based robots that help physicians and healthcare workers with patient screening to avoid the risk of virus exposure. It can also enable video conversations with medical experts to procure prescriptions.

Customized AI applications that help predict COVID-19 symptoms through sample screening. AI also helps in predicting COVID risk scores.  
2. Primary care
Multiple organizations are working on 'direct to patient solutions' offering advice through voice or chat-based interaction. This can enable patients to receive quick, scalable access for their medical issues minimizing unnecessary trips to the healthcare facility. Healthcare providers should use AI-based direct-to-patient solutions to provide essential guidance for patients in remote geographies of the world. 
Case Study
Find how Fingent's healthcare technology solution helped improve collaboration between doctors, patients, and patient caregivers.
Download Now!
Artificial Intelligence is revolutionizing the medical industry
Artificial intelligence in medicine is changing the role of doctors and medical professionals. It is also helping patients improve personal health management. AI is here to grow and transform numerous aspects like diagnosis, decision-making, treatment plan, drug development, etc. AI can play a leading role in how the future medical industry operates, ensuring optimal patient outcomes. 
Fingent keeps a close eye on the happenings in the medical industry and has developed the necessary capabilities to enable a connected healthcare ecosystem for our clients by developing advanced, end-to-end digital solutions. 
Case Study
Fingent partnered with Casenet's Advanced Solutions Group to develop TruCare Insights as a reliable population health management platform.
Download Now!
Give us a call, and let's discuss your digital needs.
Technologies that help optimize revenue and performance of your medical practice
There's no denying that revenue is essential for any business. Sustained revenue flow keeps the employees paid, leaves the doors open, and the patrons happy. It is the same for medical practice as well. However, it can be challenging to optimize medical practice revenue and increase avenues to bring in more money. It is crucial to find strategies that the medical practice can maintain over time to ensure a steady cash inflow. 
Additionally, as the COVID-19 pandemic continues to influence patient behaviors, it is pushing healthcare practices across the globe to re-evaluate their business operations and look for solutions that emphasize clinical efficiencies, improve patient revenue cycle management along with enhanced reporting and analytics tools.
Apart from the challenges related to the patient intake process during the pandemic, healthcare providers also have had to meet the sudden demand for virtual care by embracing digital healthcare technologies. Advanced technology in healthcare helps automate major processes, facilitate patient engagement efforts, and improve financial stability.
Case Study
Find how Fingent's healthcare technology solution helped improve collaboration between doctors, patients, and patient caregivers.
Download Now!
In this article, we share tips to optimize the revenue of your medical practice.
1. Robust financial management
Strong finance is the foundation of every business. You must consider what money is going out in the form of overhead costs, payroll, and miscellaneous expenses. Look for ways to cut unnecessary expenditures and save your practice some money.
There are chances that you are spending on something unnecessary at your practice or experiencing a small ROI due to a huge yet incompetent investment. If a service is not bringing you a good ROI, you should remove it. To overcome these issues, ensure you have a robust revenue cycle management system in place.
Custom RCM systems help improve the administrative and clinical functions associated with claims processing payments and revenue generation. The RCM system also facilitates the financial processes of identification, management, and collection between patients and providers. RCM helps you optimize your revenue cycle at all the points of the financial process. This enables you to collect and increase revenue whenever and wherever you should.
2. Leverage healthcare information technology
While the initial cost and ongoing investment may vary based on your practice, most of the following technological investments will help you save money and increase your revenue over time.
Read more: 7 Major Impacts of Technology in Healthcare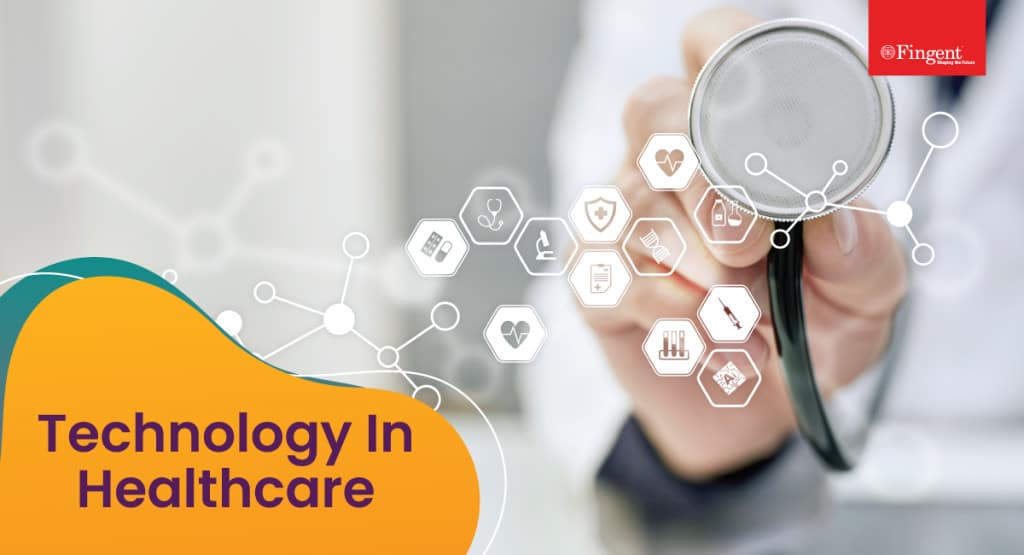 Example 1: Telehealth
Technologies like telehealth offer safer alternatives to in-person visits. With the ongoing pandemic, this technology helps provide safe care by connecting via virtual video visits. If your practice can allot for more appointments, then telehealth allows for more visits throughout your day.
Additionally, patient portals, self-check kiosks, and QR codes help reduce the risks of exposure and increase scheduling flexibility and clinical availability. Remote patient monitoring (RPM) helps bring about organizational resilience and stabilizes patient outcomes with better and safer alternatives to in-person visits.
Example 2: Appointment Management Systems
Most medical practices lose revenue due to no-shows, missed appointments, or late cancellations. Appointment management systems ensure that patients are notified well ahead of their appointment times. This will eventually provide your practice with a better chance of fulfilling appointment times and retaining revenue. It will also improve patient trust and credibility and allow your medical staff to stay organized at work. 
Example 3: Practice Management System
This system includes all your appointment scheduling, billing, patient registration, claims processing, clearinghouse integration, and more. So, investing in an intelligent practice management system can bring billing in-house and retain previously claimed revenue from outsourcing.
Read more: Digital Tools For The Future Of Healthcare Providers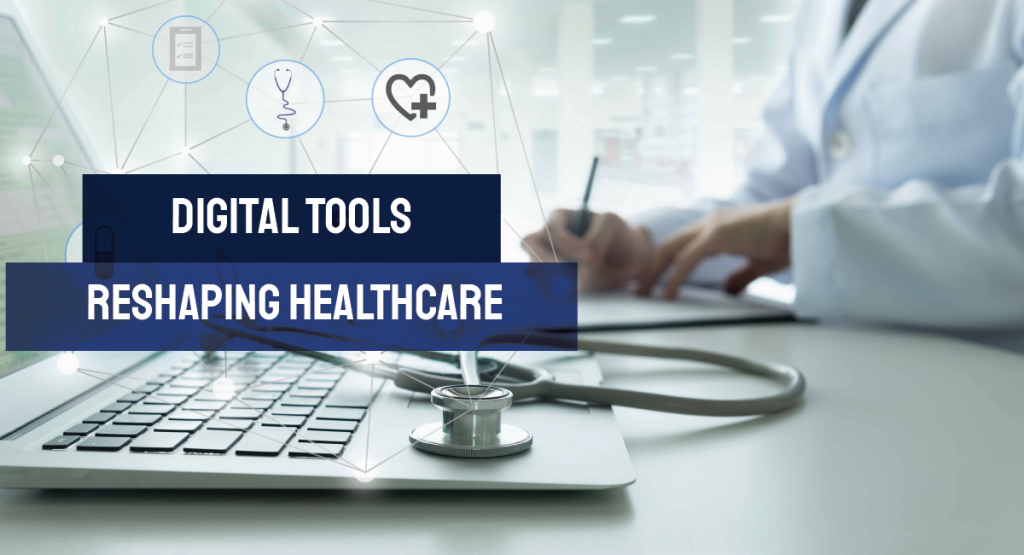 3. Intuitive reporting and automation
An Electronic Health Record(EHR) system includes an array of innovative tools that can significantly impact your practice's productivity and profitability. The EHR technology should also have tools that offer flexible functionality and interactive engagement in addition to simple record keeping so that you can focus more on patient care and waste less time on troubleshooting staff errors or reconfiguring documentation notes.
Additionally, automated workflows, comprehensive reporting features, and insightful productivity metrics help simplify your practice's workload and streamline task management. Picklists allow you to create templates, line-item defaults and define column choices so that information is readily available and easily accessible.
Case Study
Fingent partnered with Casenet's Advanced Solutions Group to develop TruCare Insights as a reliable population health management platform.
Download Now!
4. Optimize your medical billing
To maximize your medical practice's revenue, you must include efficient and personalized medical billing software.  It allows you to optimize the bills according to the prevalent industry standards. Most practices bill patients at allowable lower levels to avoid being audited. While you may not get audited, the practice leaves behind a lot of money. So, when you provide clinical service, make sure to document it properly and bill customers appropriately. Medical billing software makes auditing easy and relieves your admins from revenue management challenges. The software also ensures that your billing and coding staff are not making mistakes, leading to significant claims denial.
If claims denials, coding errors, or any other billing issues keep your practice from optimizing the income, you may consider building customized software to handle your organization's specific challenges. Fingent specializes in developing customized medical billing software and healthcare application platforms by working closely with your medical practice. It allows you to lower denial rates, reduce errors, and streamline your revenue cycle.
5. Security and compliance
When it comes to healthcare, efficiency matters not just at the surface level but in every single aspect of treatment, including financing, scheduling, and reporting. To ensure your EHR can keep up with the regular system, it should include an educational database that allows providers to quickly train their staff and give the patient access to explanatory articles and videos. Keeping these resources available will help bring about positive outcomes and hassle-free software maintenance. Fingent offers custom software development, testing, implementation, maintenance, and support services for healthcare service providers. We've partnered with organizations like NHS to help them improve clinical process management using technology. 
Case Study
How did a data analytics solution help NHS gain financial, clinical, and geographical insights plus improve visibility over KPIs?
Download Now!
While compliance laws ensure patient health information (PHI) and overall safety of practice operations, you must make cybersecurity a top priority. This is especially true now with the shift to working remotely. Employees are more prone to hacker's attempts to cease connectivity and steal confidential data. To overcome this, you must use virtual private networks (VPN) and reliable firewall software to safeguard vital business information. Our network security and IT infrastructure management services ensure that your business-critical assets are protected from cyber threats, and your proprietary information is protected 24/7. 
Read more: The Application and Impact of Information Technology in Healthcare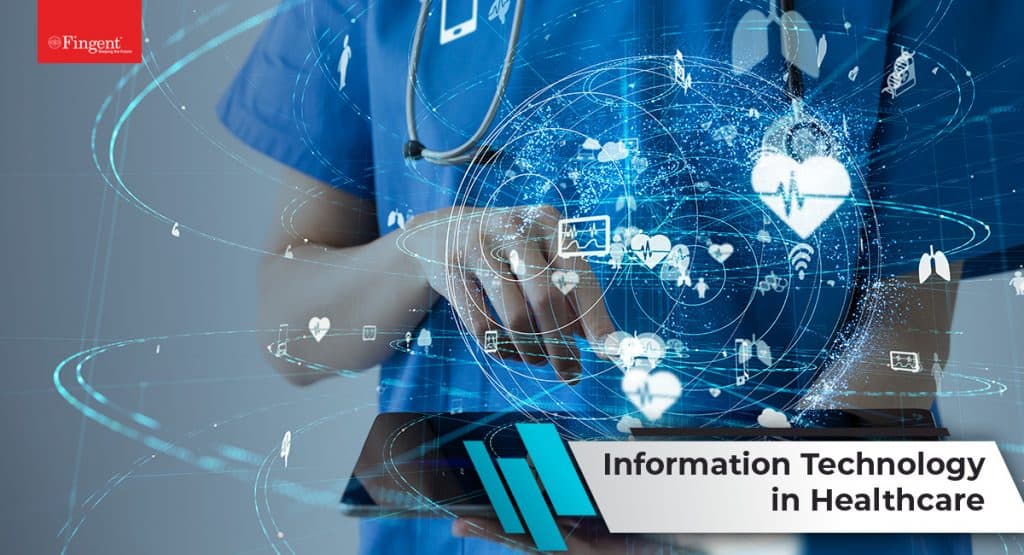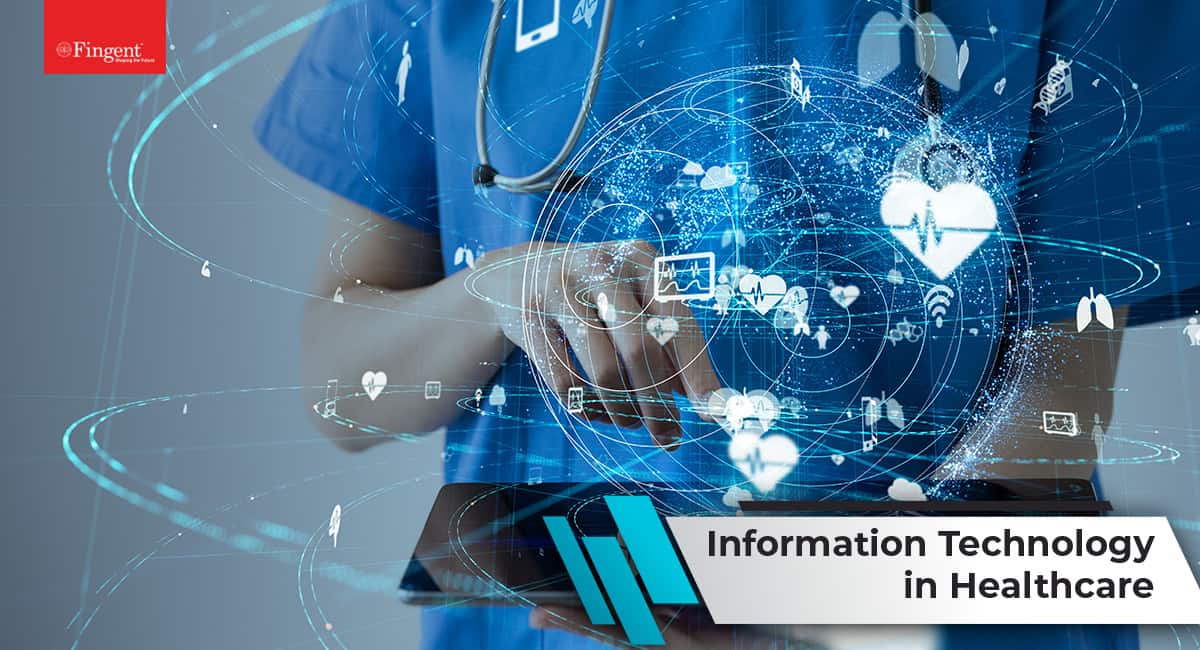 Advanced technology in healthcare has helped providers choose and select a system that benefits their business. For example, medical billing software, revenue cycle management, appointment management, and patient engagement systems are a few solutions that providers should consider when employing an EHR solution. Healthcare technology improves patient resolutions, avoids preventable errors, and expands clinical availability. 
Practice is a step ahead of theory. Our healthcare IT system developers follow this rule of thumb. Connect with our team to learn more about the technologies you can adopt to gain business benefits and significant cost savings.