Streamline And Enhance Your Warehouse Management Operations With SAP EWM
Worldwide, companies spend an average of €300 billion a year on warehousing, either in-house or through third-party logistics. The rise of eCommerce and the growth of global supply chains increase warehousing operations costs for enterprises. In addition, with the pandemic heightening consumers' interest in eCommerce, they expect instant delivery of products. To cater to this dynamic demand, some logistic companies increased the number of their seasonal employees. With this demand continuing to rise, it becomes imperative that warehouse management processes be optimized.
Read more: Warehousing Management System: Simplify Operations & Scale Your Business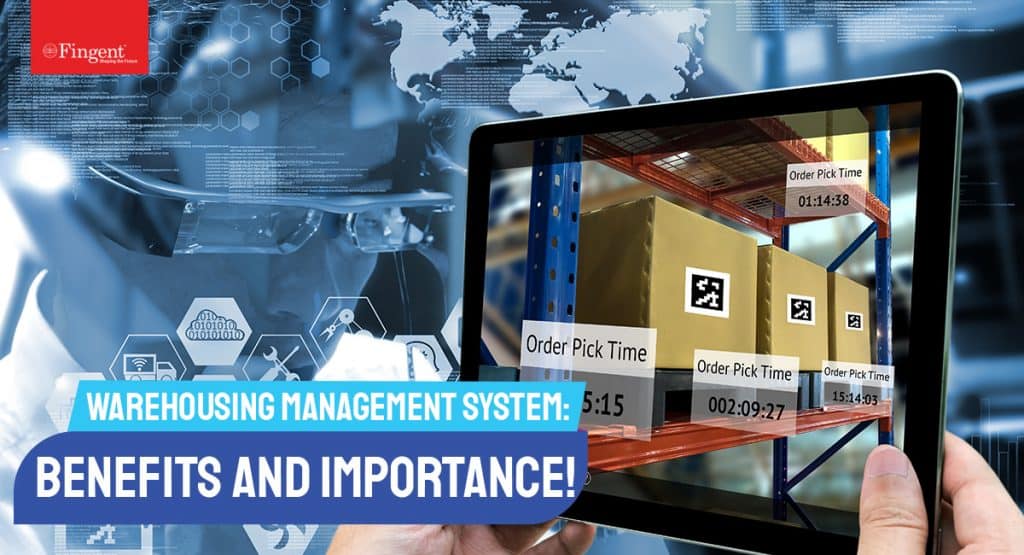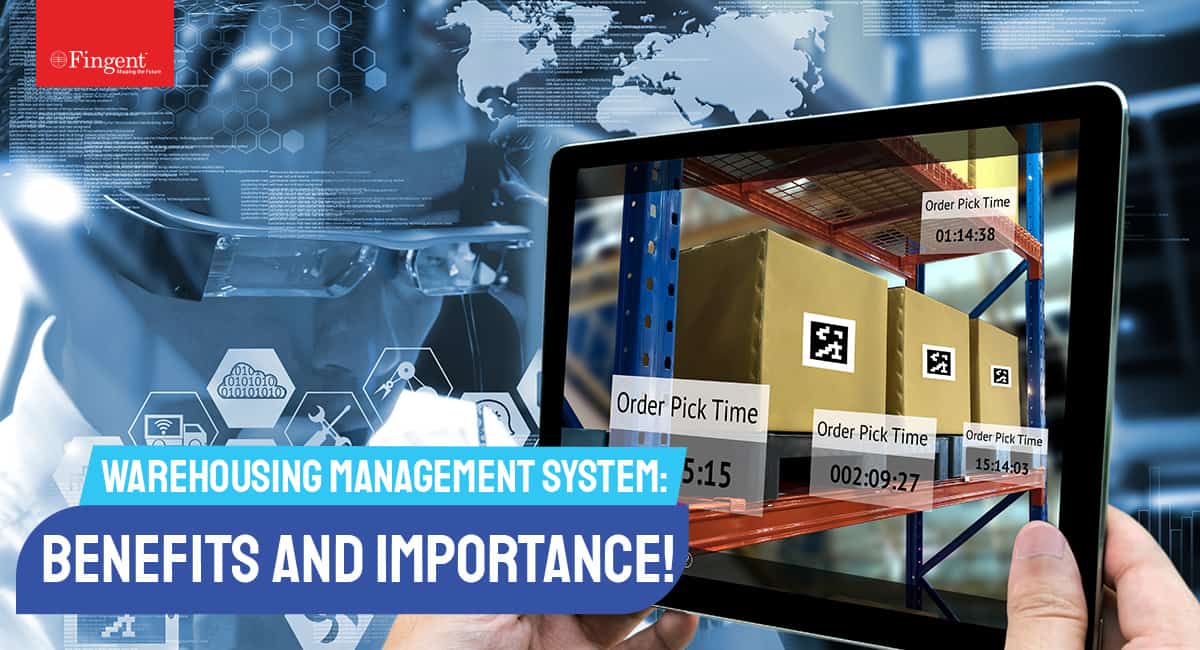 Warehouse management is currently undergoing a modern-day makeover to meet growing demands. Therefore, industry leaders must take steps to optimize warehouse management to keep pace with faster requirements and ever-increasing volumes. SAP Extended Warehouse Management (SAP EWM) streamlines, simplifies and optimizes your warehouse operations. This blog considers how SAP EWM can benefit your business.
Challenges In Supply Chain Management Today
Supply chains are at the core of business operations. Therefore, supply chain management needs to overcome several challenges that impact the bottom line of their business.
Read more: Top Challenges Faced By Logistics Management Today
Here are some challenges companies should be aware of:
1. Identifying Bottlenecks In Customer Service
Customers' demands have become extremely specific. Plus, they expect to be notified about any possible delays. Therefore, supply chain management can benefit from advanced planning and scheduling systems that can help them identify bottlenecks. This can help them prevent delays or notify the customer of a possible delay.
2. Gaining High Supply Chain Visibility
Overall production cost is affected by several factors that go unnoticed. High supply chain visibility will help the management increase the system's efficiency and eliminate wasteful steps. Such visibility can contribute to cost control.
3. Finding The Right Talent
Hiring and retaining the right talent has become increasingly difficult. Hence, it is beneficial to have a performance tracking system that allows you to gauge employee productivity and spot the right talent that could be trained effectively.
4. Ensuring On-time Delivery
Delivering goods on time is another challenge that can make you lose your customers to your competition. You can resolve these challenges with planning and scheduling software. It can help you receive and deliver the material on time.
5. Maintaining An Agile Production Plan
Lack of an agile production plan that does not reflect market changes can lead to inefficiency of production. You can remain agile by having a planning and scheduling system. This system helps you keep a tab on the effect of market changes without disrupting your current schedule. Those insights equip you to make the best decisions in response to those changes.
How SAP EWM Can Benefit Your Business
Statista forecasts the global warehouse automation market to surpass 30 billion U.S. dollars. And, Zebra warehousing vision study shows that 80% of organizations plan to invest in new technologies to be competitive. And 27% plan to utilize full automation by 2024. SAP EWM helps you capitalize on this.
Read more: How Robotics In Logistics Helps Improve Supply Chain Efficiency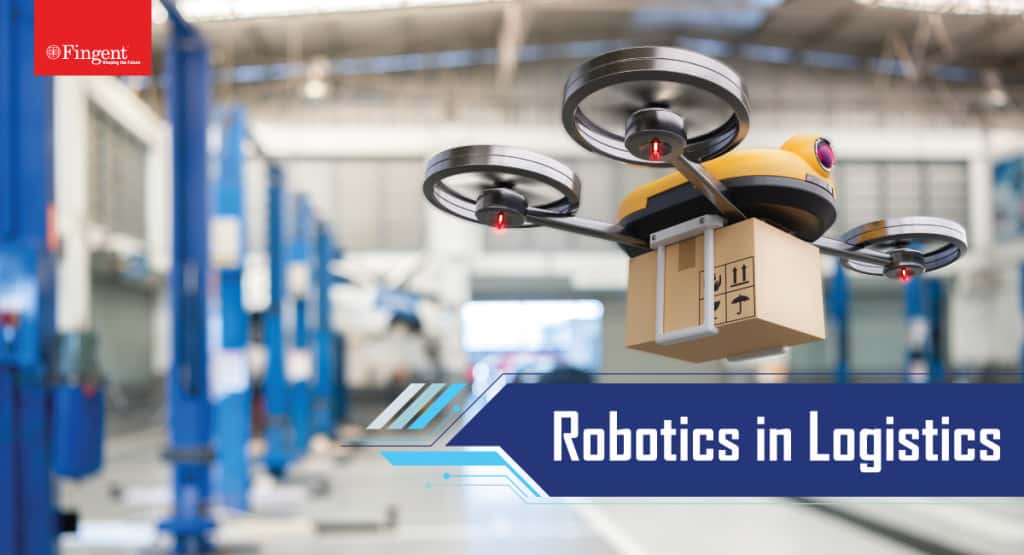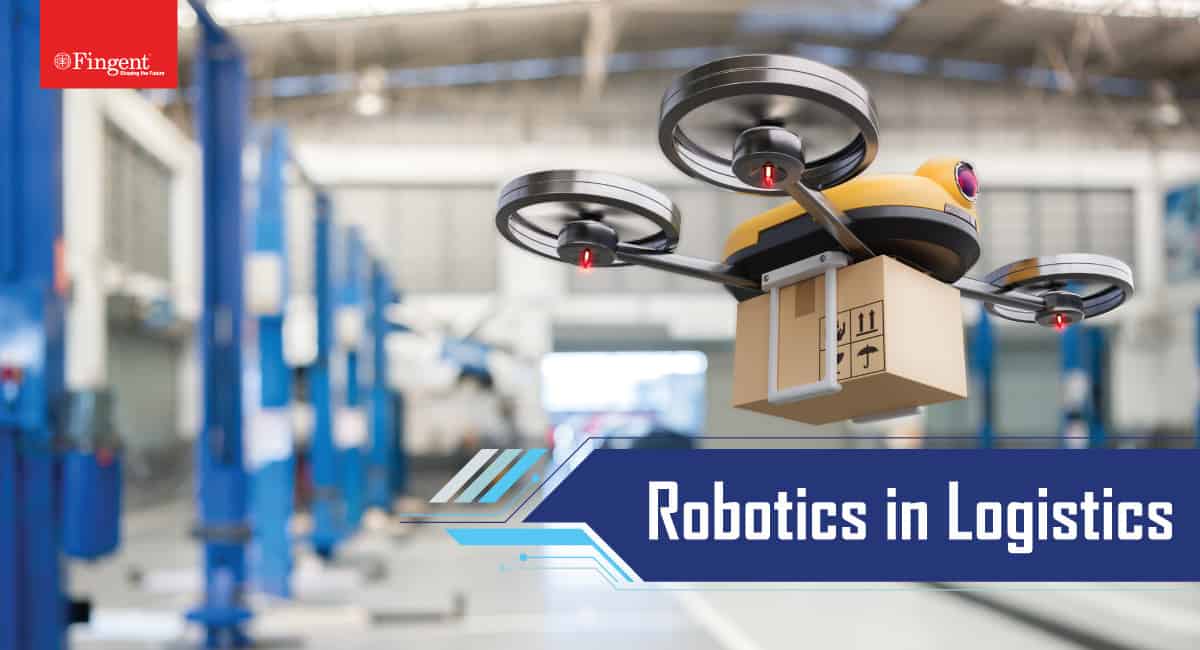 SAP Extended Warehouse Management (EWM) is fast, agile, and powerful. It is designed to future-proof current supply chain technology and help your business grow.
SAP EWM can be deployed into many business environments. It can support both simple and complex warehouse processes at the granular level. It is a high-speed system that makes supply chain management more accessible and more efficient. SAP EWM can be configured to the organization's specific needs and can be streamlined over different locations.
Here are some other ways your business can benefit from SAP EWM:
1. Optimize Task Management
In a standard warehouse, one person can be seen going to the same stock bin several times during the day. This happens when all orders that need to be picked for a day appear together, making it difficult to break them down.
You can optimize the picking process with SAP EWM. The platform uses various algorithms to employ the most efficient way to complete as many tasks as possible. This prevents pickers from wasting their time as they have to tread the same path constantly. Plus, SAP EWM's voice picking functionality enables shorter search time and minimizes errors.
Read more: How SAP Helps Realize Voice-enabled Warehouse Operations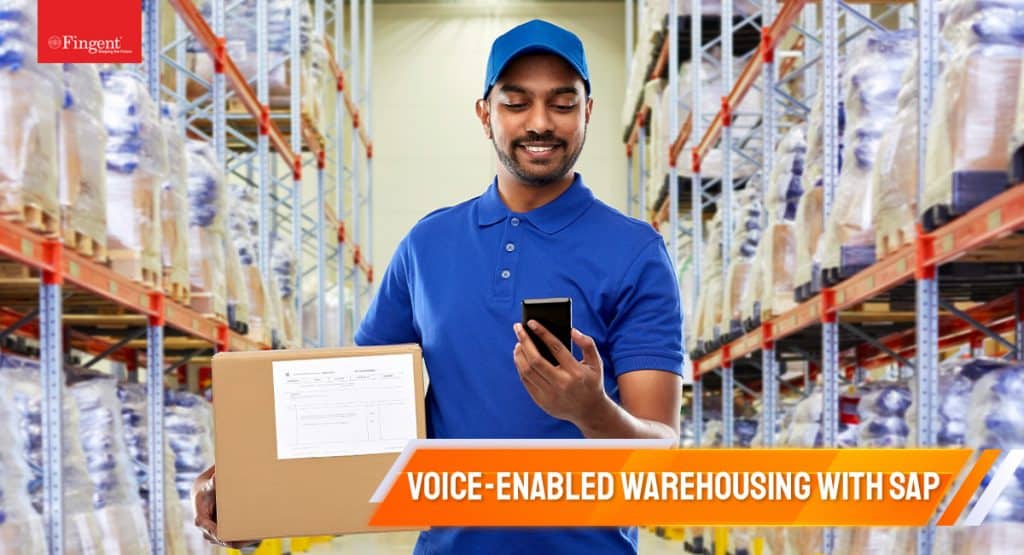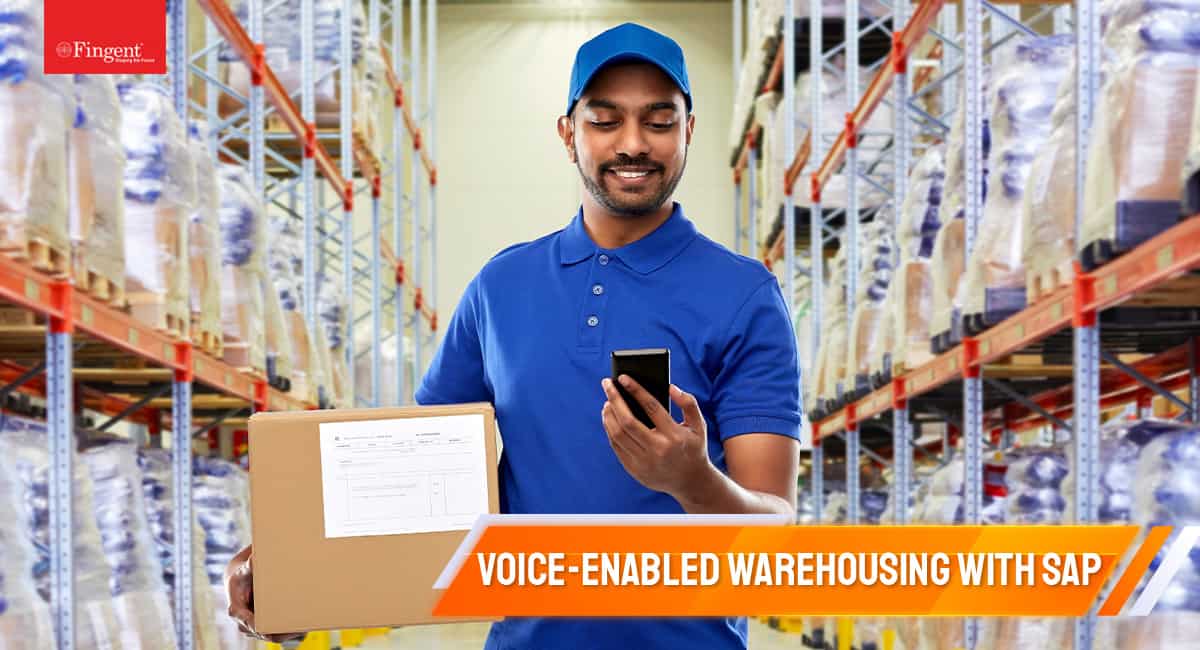 SAP EWM can easily integrate all processes to provide easy end-to-end operations management. It can take the burden off your team for outgoing shipments allowing them to tackle inevitable snags that need to be addressed.
You can link SAP EWM with your transportation management system for greater accuracy for delivery targets. It provides your company a holistic outlook alerting your team when to expect delays and other time-sensitive information.
2. Streamline Labor Management
Efficient use of time, effort, and resources can contribute to business growth. This is another point where SAP EWM can integrate with your WMS. The platform can provide structure in the workplace. With a good framework, each worker knows their location and responsibilities. Such an organized structure will help your employees enjoy more efficient task allocation.
SAP EWM generates real-time insights on workers' performance, enabling managers to offer more constructive suggestions to improve efficiency. Subsequently, your employees develop more efficient and consistent work habits.
3. Control Costs
Not following the first-in, first-out method for perishables and inefficient use of space and labor can increase wastage. SAP EWM can help reduce wastage of perishables by identifying which units need to be picked first.
SAP EWM can maximize the use of the warehouse space by optimizing the location for each pickup time. It optimizes your space and the travel path of the pickers. All this will reduce your on-hand inventory and reduce your space costs without compromising on quality.
4. Boost Customer Relationship
SAP EWM can reduce delivery lead times and order accuracy errors. This increases customer satisfaction and results in more sales. Thus, SAP EWM elevates and improves relationships with your suppliers and end customers.
Read more: Logistics Management Software – Everything You Should Know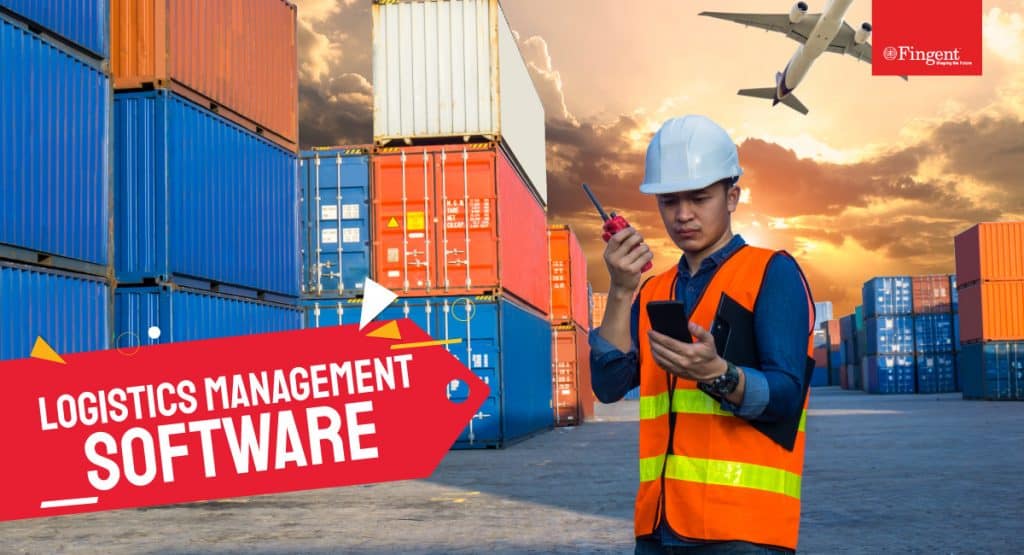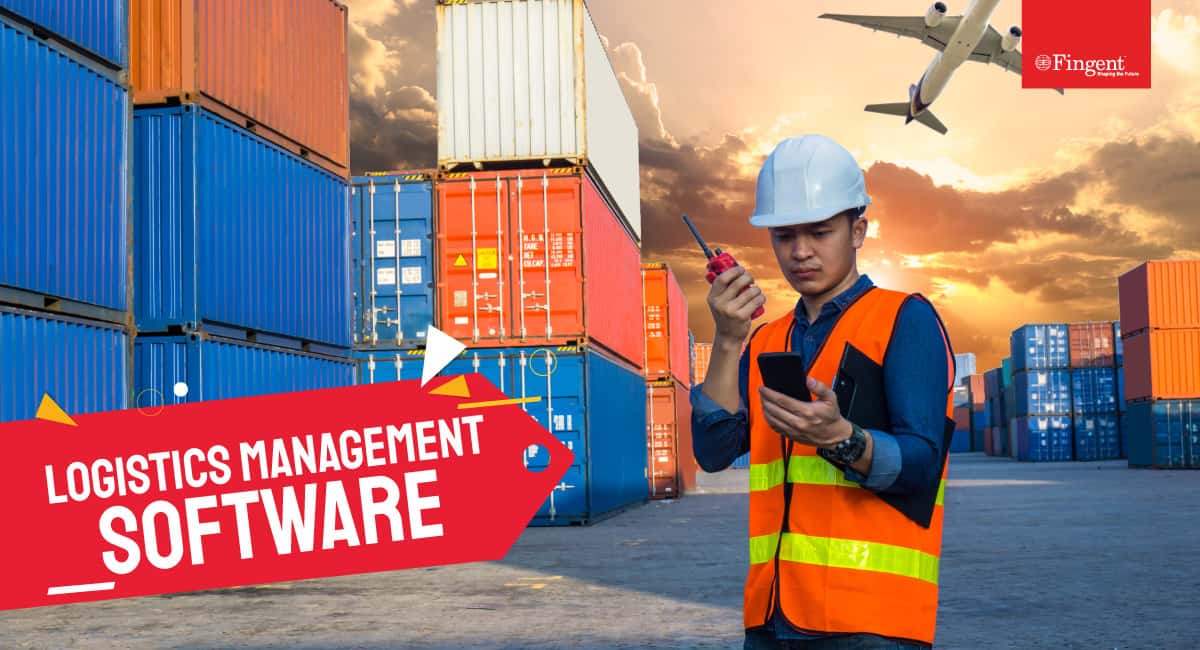 Leverage SAP EWM Capabilities With Fingent
Logistics providers must evaluate the best warehousing management solution for their specific needs. If your business is at a crossroads in choosing the best option for your warehouse operations, Fingent is here to help. Feel free to contact us to learn more about how SAP EWM can transform your business.
Fingent is a certified SAP silver partner and has assisted global businesses in successfully implementing SAP EWM. Our experts can guide and help you explore the flexibility in deploying SAP EWM and ensure it is the best fit for your specific business requirements.
Why migrate your legacy ERP software to Odoo ERP?
COVID-19 pandemic and the subsequent economic disruption have made many businesses consider the benefits of legacy application migration. Migrating legacy enterprise applications or systems to new technology platforms is one of the cheapest and fastest methods to ensure business continuity in today's volatile market.
Read more: Why modernize your legacy systems? What's the best approach to legacy systems modernization?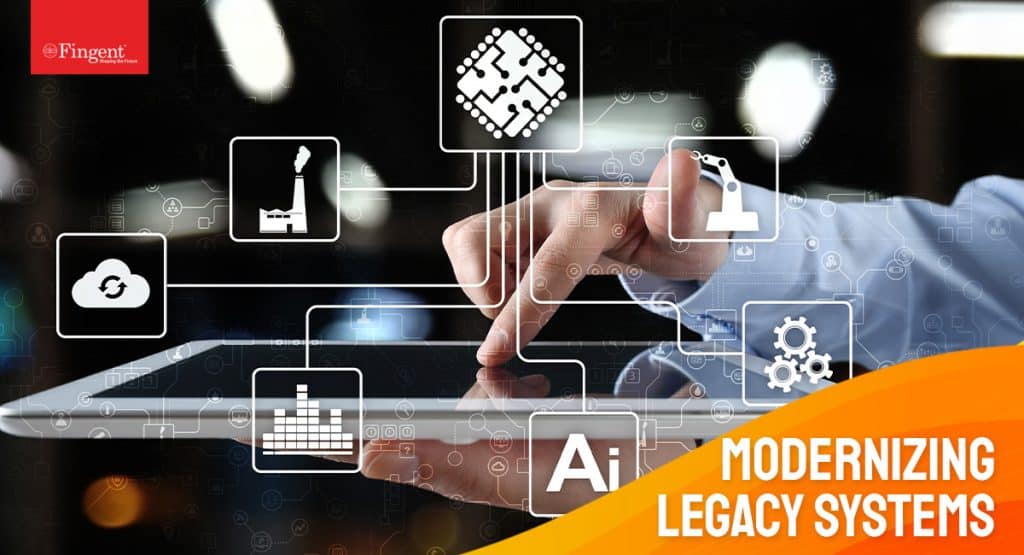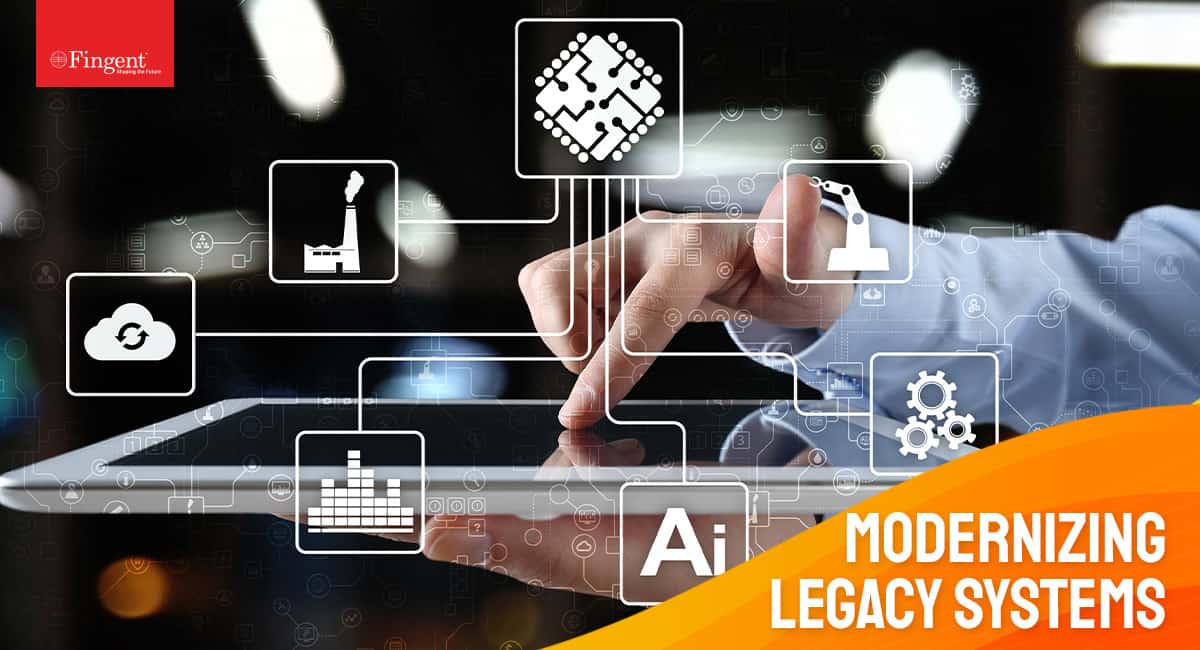 Technavio estimates that the global ERP software market will grow by $18.91 billion from 2019-2023, with a CAGR of 9%. This report only highlights the growing demand for ERP software across various businesses.
Odoo ERP implementation is an all-in-one solution befitting your particular business requirements. Odoo ERP system is flexible and easy to deploy. It can replace your outdated legacy system and augment the overall business process. For example, Toyota uses Odoo ERP to streamline material handling processes. Even for a complex project, the shortest implementation span has helped Toyota create additional value in just six months of Odoo integration.
Reasons leading to an increase in demand include the need for digital transformation and to keep up with the 'new normal' thanks to the rise of eCommerce, mobile shopping, and providing a seamless experience to customers. In addition, the changing business scenarios are compelling businesses to adapt to new technology and platforms for facing the challenges and making the migration from one environment to another inevitable.
This has necessitated migration to the latest platforms such as legacy ERP systems to the new, web-based, Cloud, or On-premise Odoo ERP or from old Odoo ERP to the latest version.
Read more: Top 6 reasons to migrate to a cloud-hosted ERP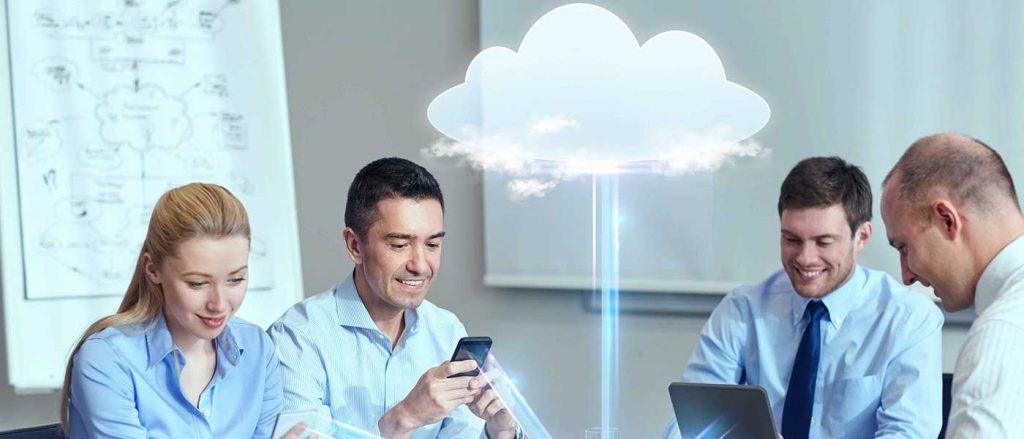 Legacy System vs. Odoo ERP
Currently, many organizations are operating under the legacy system, and some even continue to stay within that comfort zone. However, decision-makers will have to look into new technology and methods, as legacy systems need better functionality to facilitate daily business operations and accommodate the growing customer base.
Migrating to Odoo ERP system is the best way to adapt and meet the ever-evolving market demand. In addition, Odoo ERP migration reduces manual labor and improves business productivity to a great level. It is less time-consuming and cost-effective than going for a total replacement of your legacy enterprise application.
Why is legacy application migration needed?
1. Eliminate maintenance and security risks
A legacy system is inefficient and outdated and can cost you more than a total replacement, especially if the system is older. It can result in IT businesses spending more on its maintenance, leaving little of the budget to address business challenges that are getting complicated day by day.
That said, old and outdated software systems are more prone to cyber-attacks and security risks. Also, when such an obsolete system is near its end of the life cycle, support will be stopped leaving organizations operating on those legacy systems vulnerable.
In many cases, companies may lose data and information when legacy systems fail. Also, it could be tough to find people who know those obsolete programming languages to repair the system. Outsourcing the maintenance work may also become more expensive than usual as the professionals may not be well-versed with such a system. This is where a legacy application migration expert like Fingent can help. We help migrate your legacy on-premise systems to advanced, cloud-hosted infrastructure so that your business can scale as it grows.
Read more: 5 ways application modernization enables your business to reap ROI during a pandemic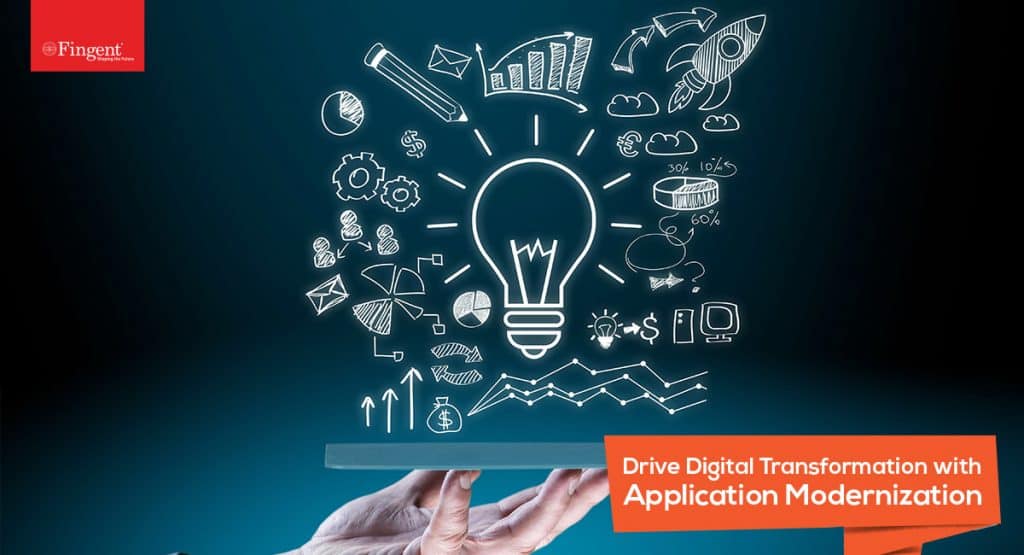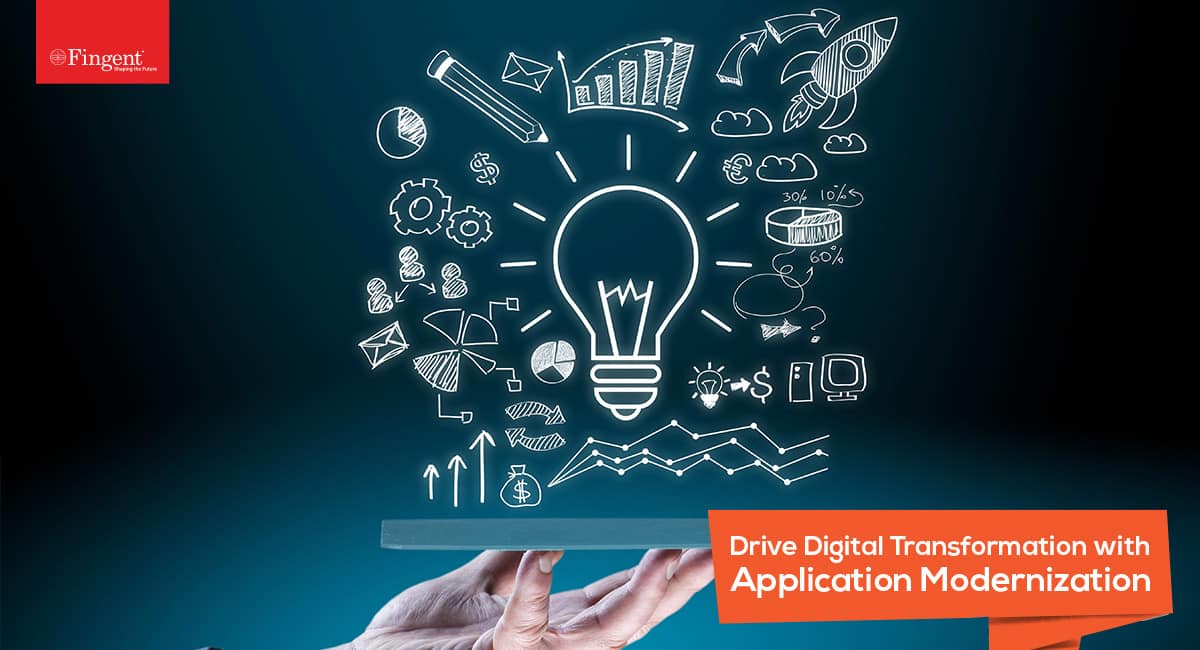 2. Gain improved access to relevant data
Most of the legacy systems were built during times when customers would still shop from traditional brick-and-mortar stores. Also, these systems would not store business data from each department in a central place.
So, organizations looking to continue operating on outdated applications or systems will naturally miss out on better opportunities and scaling up. It will limit their business mobility and flexibility as well. Additionally, legacy systems lead to data duplication. The data itself could be inaccurate, outdated, and incomplete. These inefficiencies will hamper your business growth and even slow down the competitive edge.
On the other hand, web-based cloud ERP systems like Odoo allows businesses to access their data from anywhere and anytime from various operating systems and mobile devices.
Simply put, Odoo migration provides organizations with more innovative ways of operating a business while offering technological developments allowing them to maximize value creation across assets and operations lifecycles, eventually improving ROI.
Read more: Odoo Migration: Why is it crucial and how to do it seamlessly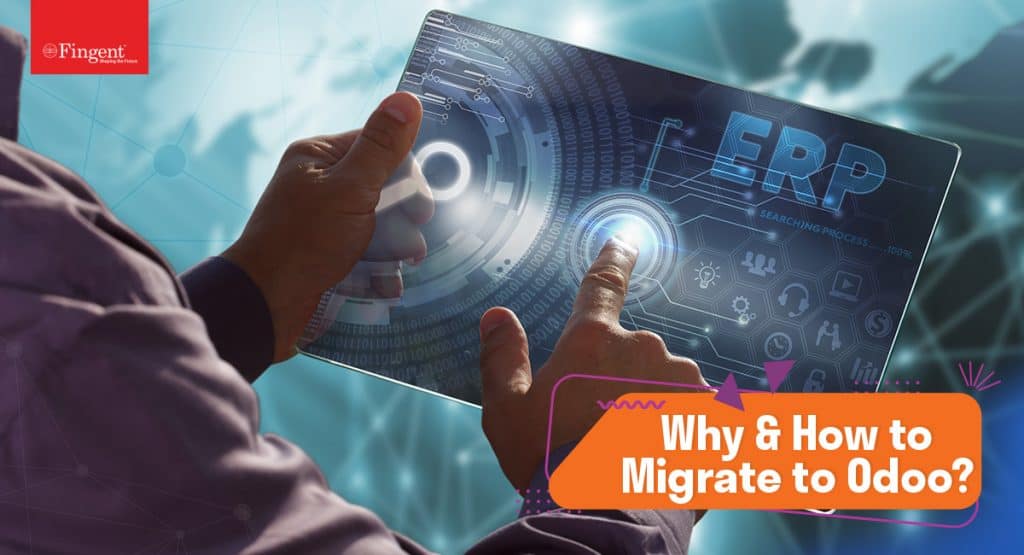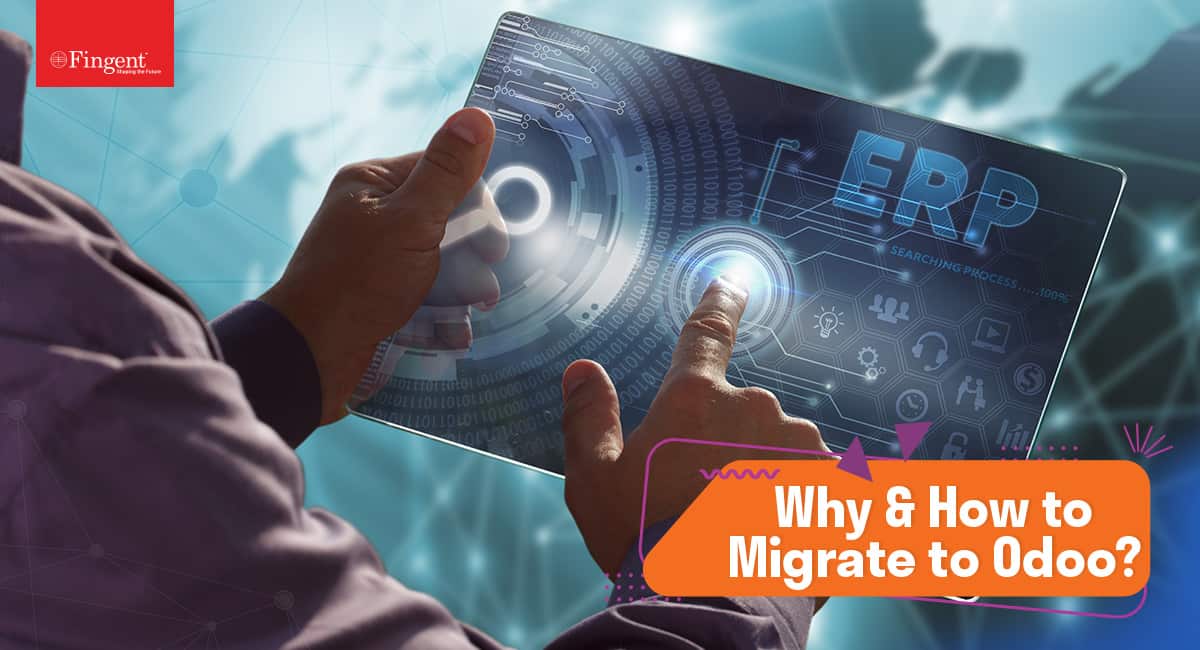 Benefits of legacy application migration to Odoo
Odoo migration allows you to move your legacy applications from their existing tech stack to the latest software platform. Legacy application migration to Odoo ERP is one of the best ways to augment software performance by leveraging the latest technologies. Here's what legacy system migration to Odoo offers you:
1. Improved operational efficiency
Odoo offers both Cloud and On-premise ERP solutions that enable organizations to address the needs of their customers. Cloud-based ERP is more popular as it offers improved flexibility, accessibility, security, and better operational efficiency. The cloud-based application is also accessible across different devices such as laptops, smartphones, desktops, and tablets. However, you will need a reliable internet connection and a compatible device to access the application anytime and anywhere. Migrating to Odoo will also reduce hardware dependency and is easily accessible.
2. Cost-efficiency
Odoo migration is cost-effective and gives you better control of your operational expenses. You can utilize Odoo's dedicated financial management, invoicing, and accounting modules and customize them according to your business needs. More importantly, Odoo migration reduces infrastructure complexities and maintenance costs. Also, its flexible nature allows you to pay for the features you are using.
3. Robust data security
As legacy systems include obsolete software configurations and outdated technologies, they are more vulnerable to cyber-attacks. Odoo offers exceptional features such as 256-bit SSL encryption, PBKDF2+SHA512 encryption, RPO/RTO-based backup, and disaster recovery techniques in addition to top-notch network defense against DDoS attacks, SQL injections, and malware attacks.
4. Overcome compatibility issues
Many organizations are likely to face compatibility issues while upgrading their legacy applications due to old software configurations. In addition, given the underlying software architecture, the legacy system also makes integrating new technologies very challenging.
So, legacy application migration seems to be the only option to overcome the apparent limitations and vulnerabilities. As the entire tech is upgraded while moving data to the Odoo ERP software platform, it becomes fully compatible with several applications, enterprise modules, and software technologies. You can also benefit from the multiple, feature-rich modules offered by Odoo ERP to manage various business functions.
Read more: Why your business needs Odoo ERP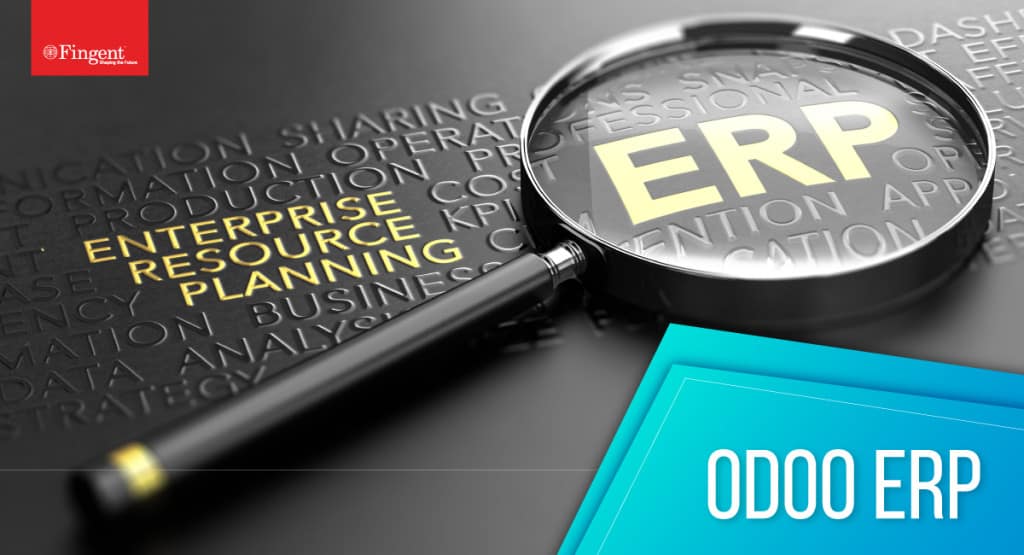 In addition to the above benefits, Odoo ERP enables search integration, social networking, and other latest technology functions. Moreover, migrated systems are less likely to become outdated as they can be continuously updated to on-trend technology.
Migrate your legacy ERP to Odoo with Fingent
Odoo ERP caters to the business needs of enterprises of all sizes, and legacy application migration to Odoo will provide you with a string of benefits. These benefits will future-proof your organization regardless of its diverse functionality.
Read more: Why choose Fingent as your Odoo ERP partner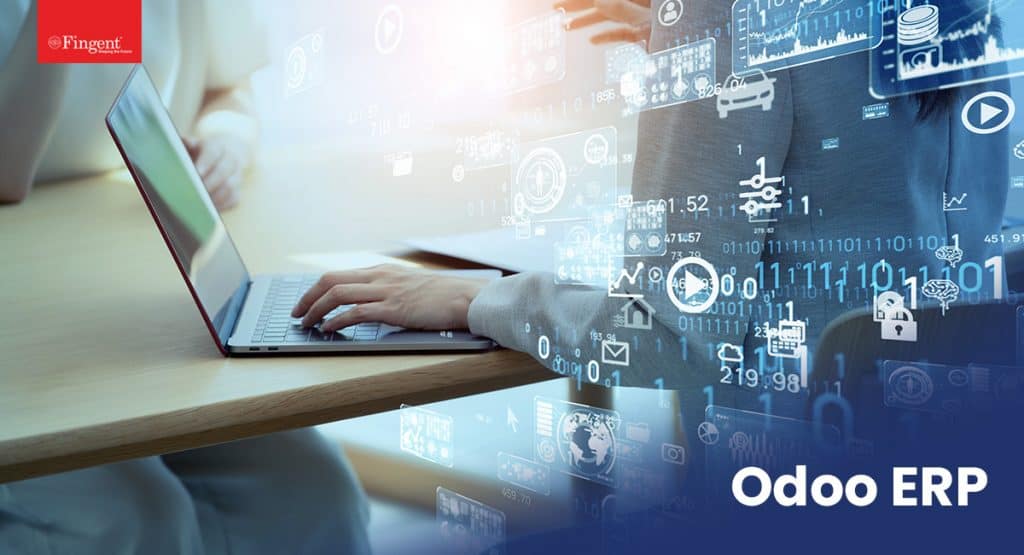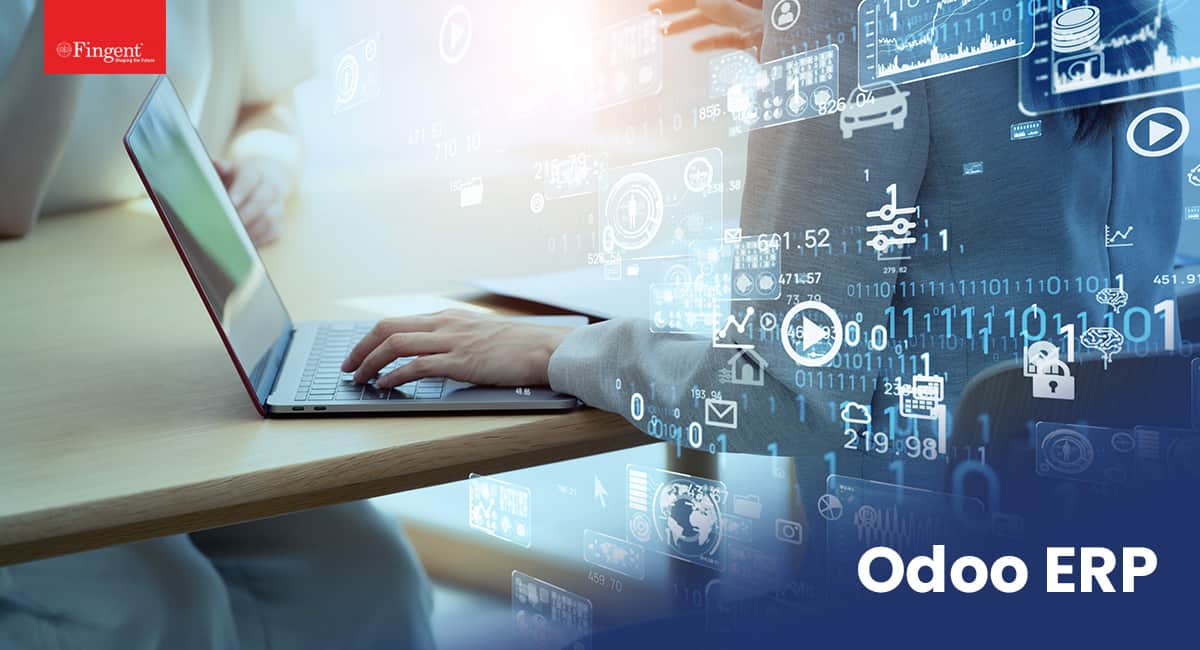 We, at Fingent, provide end-to-end Odoo ERP solutions for industry-specific business needs. We specialize in building custom enterprise applications for varying business needs and render complete support for Odoo ERP integration and legacy application migration to Odoo ERP. To know more about our Odoo ERP migration services, contact us right away.
What are the benefits of implementing SAP ERP software into your business?
With businesses transforming themselves digitally, SAP ERP systems saw a rise in popularity for the past few years, especially since 2019. What makes the system so unique? For one, SAP ERP can be implemented by all businesses, big or small, and reap the benefits of the software. That said, SAP software is providing solutions that are helping businesses adapt to the ever-changing technology landscape.
Read more: SAP for Business: 9 Ways to Maximize Business Performance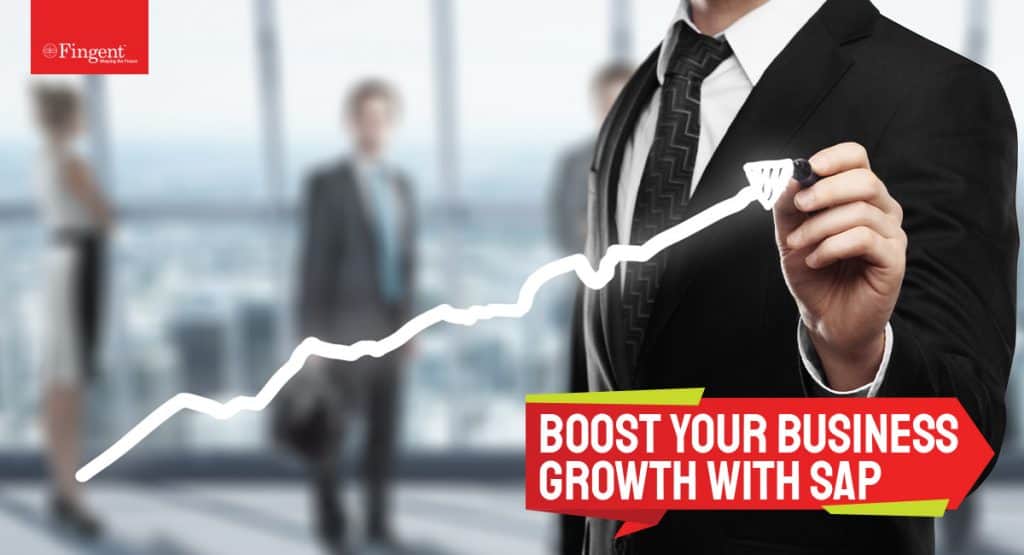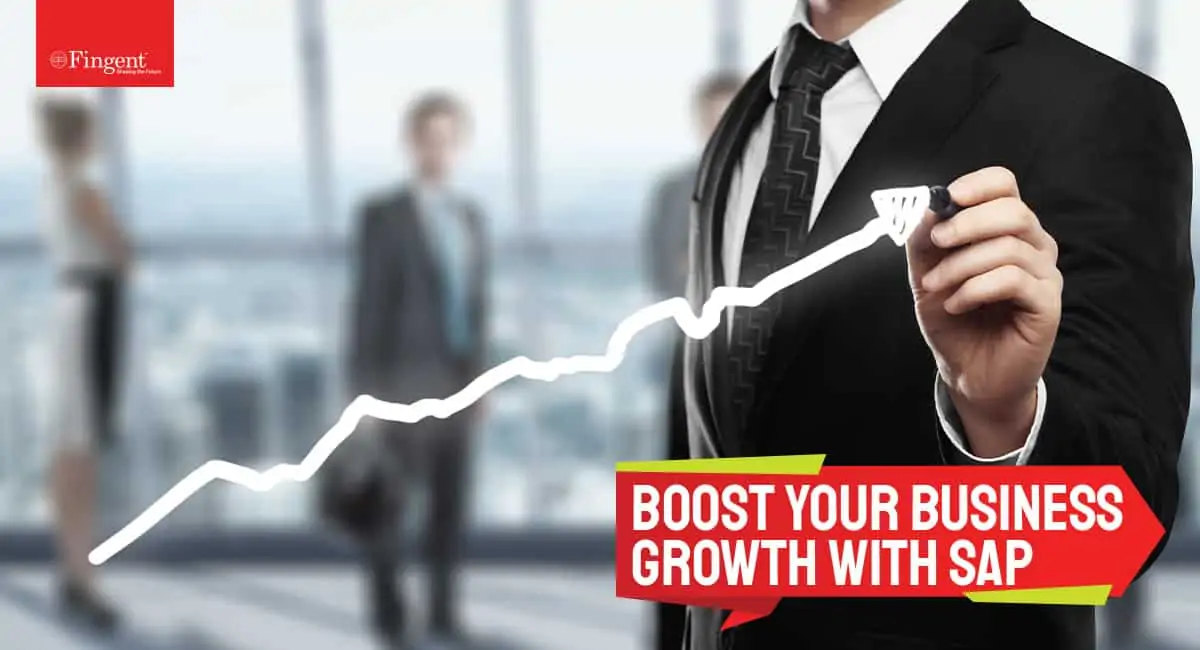 What is SAP ERP?
SAP stands for Systems, Applications, and Products in data processing. SAP is the market leader among ERP software providers. SAP ERP comprises several modules that help companies gather, maintain, store and interpret data from functional areas such as;
Sales and distribution

Financial accounting

Manufacturing and material management

Logistics and warehouse management

Supply chain management

Business intelligence
In other words, the SAP ERP system produces a precise process that offers a complete perspective (internal and external) of your business.
Read more: 8 Ways Business Intelligence in SAP Serves as Your Centralized Suite for Data Reporting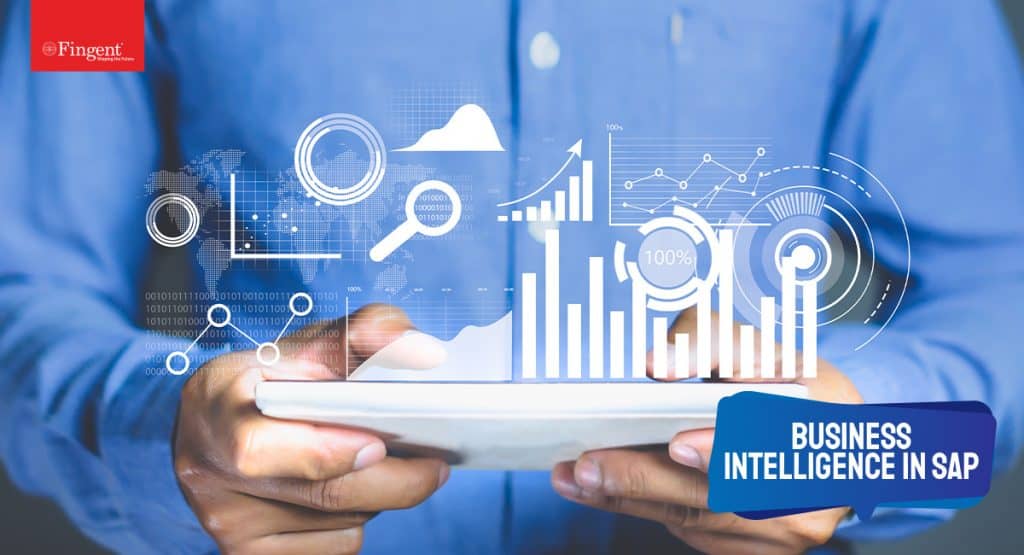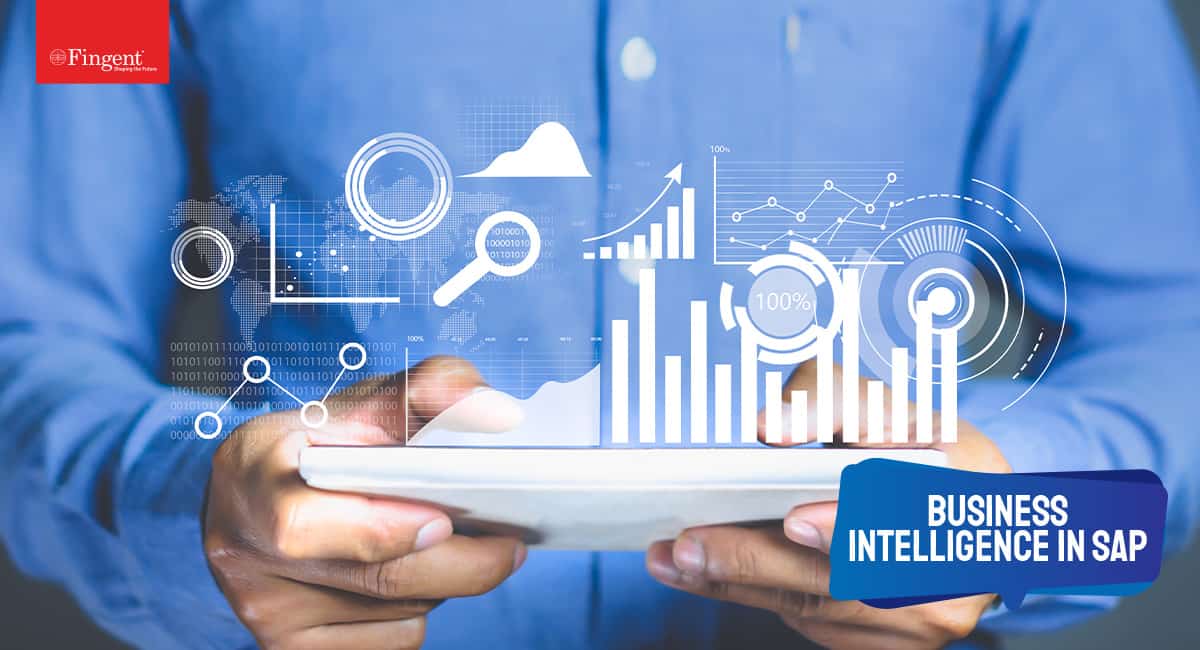 What are the uses of SAP ERP software?
With over 230 million cloud users and more than 100 solutions covering all business functions, SAP is the largest cloud portfolio provider in the ERP market.
SAP facilitates effective data processing and information flow across organizations. Also, software like SAP S/4HANA leverages in-memory computing to process vast data volumes and simultaneously supports advanced technologies such as machine learning and Artificial Intelligence (AI).
Read more: 6 capabilities of SAP S/4HANA that will help you become an intelligent enterprise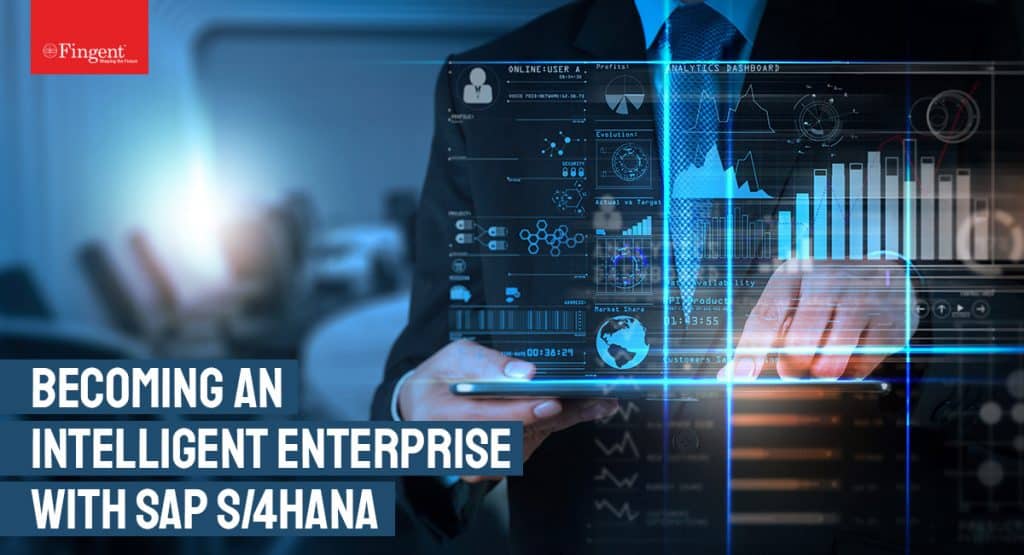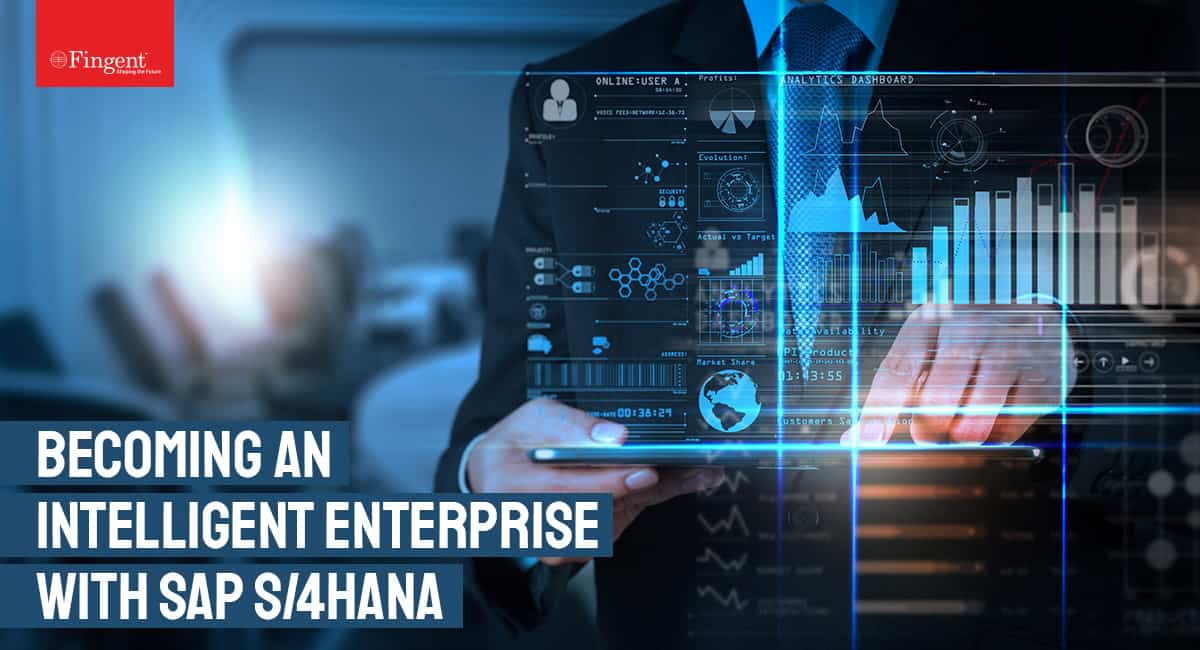 SAP software connects different parts of a business, such as finance, accounting, sales, supply chain, assembly line, HR, etc., into an intelligent business suite that is entirely digital. You can purchase or customize any module based on your business needs.
Simply put, SAP software can manage almost all your departments, revolutionizing the way your business operates. Also, it helps organizations eliminate the redundancy and duplication in data. This can help organizations to run even more efficiently.
If you're new to SAP and looking for an SAP consultant, get in touch with us, and we will assist you further.
Case Study: Fingent helped a real estate giant reduce manual work, improve TAT, and increase profitability by integrating multiple role-based mobile apps into their SAP ERP system. Download now!
Business benefits of implementing SAP ERP software
1. Offers innovative technology
SAP ensures you are equipped with the right tools and technology that will help you prepare for the future. SAP software also provides you with future-proof cloud ERP solutions that will power the next generation of your business.
Read more: Create Intelligent Organizations with SAP Model Company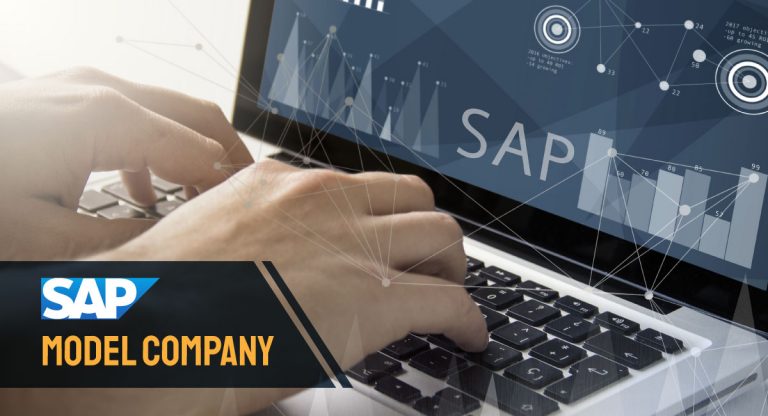 2. Improves cost-efficiency
SAP ERP software reduces the administration and operation expenses by using accurate and real-time information. In addition, the software enables manufacturers to control operations and avoid delays in production and break up information, which eventually allows the management to make decisions effectively.
Additionally, SAP offers complete power to the administrators over the breakdowns of crucial company processes and future disturbances.
3. Advances data management
Performance metrics and measurements help businesses assess their performance and set future objectives as well. However, as the business expands, it will become difficult to manually measure the profit ratios, sales margin, and other metrics.
SAP ERP helps automate processes and allows the staff within the organization to view shared data without retaining manual records. It also helps in generating synchronized reports on essential company metrics. Immediate access to such information will augment decision-making.
Read more: What are the benefits of adopting SAP Intelligent Robotic Process Automation (IRPA)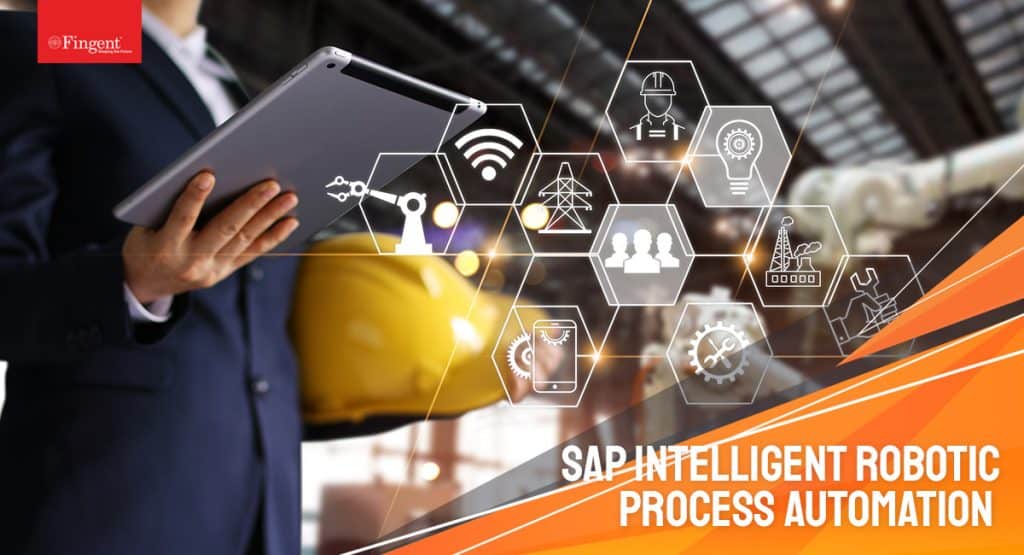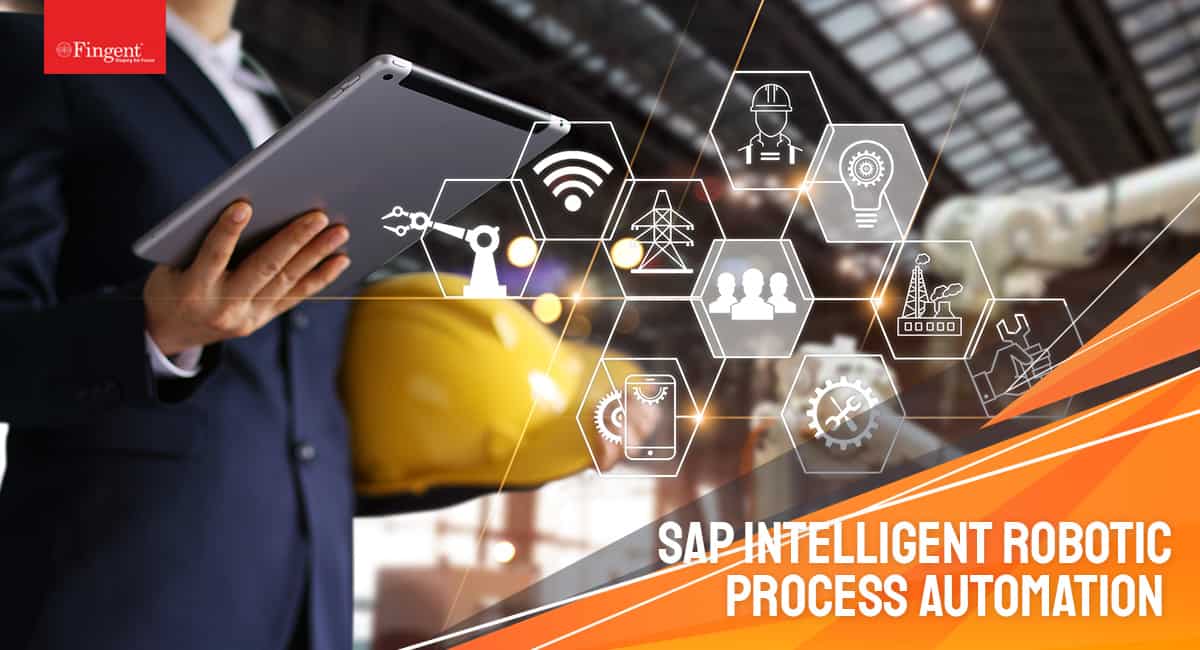 4. Avoids duplication and upgrades transparency
As all your business information is stored in a single database, the possibility of duplicate records and data entries is reduced. In addition, the system will automatically report the present system records. It improves the quality of the data and lets you create exact pictures in most cases.
Additionally, SAP software upgrades the transparency of your business to a new level. The ERP system will screen and monitor every marginal operation and task from an inventory product level, purchase orders, or billing and delivery. This will provide a clear view of the performance of all the tasks.
5. Integrates other members of the value chain
SAP ERP helps bridge the gap between the suppliers and customers by integrating other value chain members. This allows your organization to gain a competitive edge by engaging in the design and development of new products that add value to their experience.
SAP ERP is a great tool that helps you get more information and improve quality. For example, the availability of up-to-date data lets you adjust production orders and purchase according to your requirements. Also, you can get a segmented database of your customers, making it easier to carry out your marketing campaigns targeting specific segments.
6. Enables better analysis and forecasting
In most cases, it is difficult for a person to provide accurate information evaluation along with reports. SAP ERP system eliminates information risk as there is no duplication of data. In addition, the system provides real-time reports of even the minor business tasks that serve risk assessment and generation of performance reports.
The ERP system reviews purchases and changes in the inventory as they happen. It provides customers and, most notably, managers with the tools and resources needed to make accurate forecasts.
Read more: Why is SAP Commerce Cloud a Complete Digital Business Solution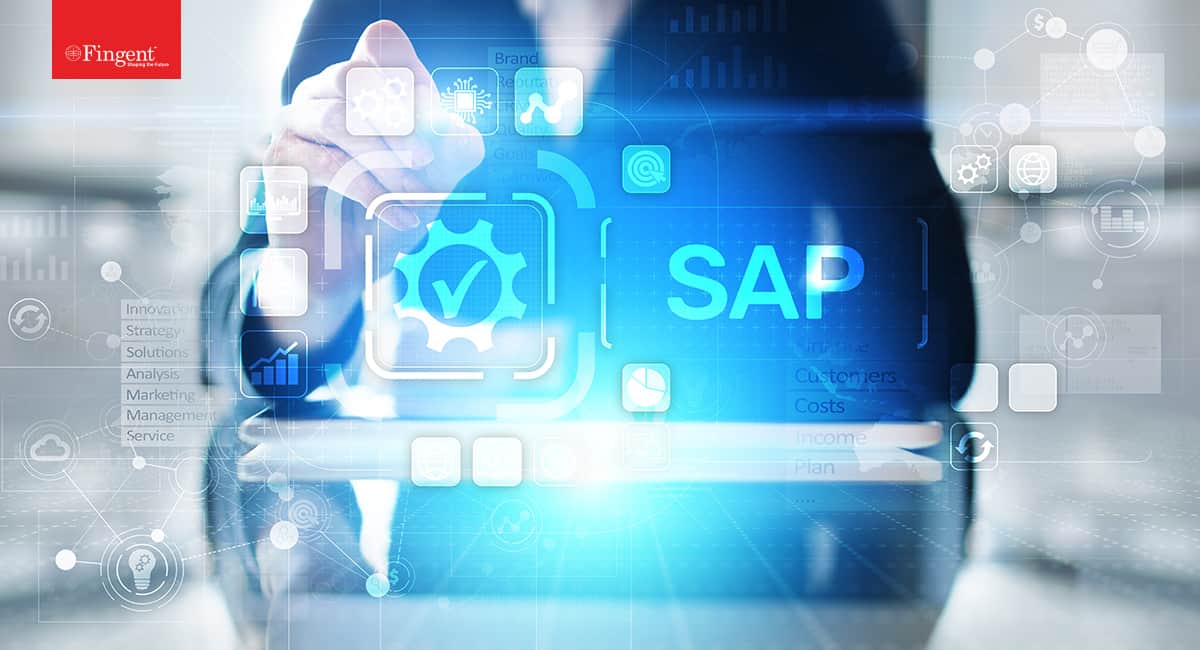 7. Allows effortless scaling
If you are a prospective start-up organization and aspire to become a more prominent and successful company in the future, you will have to handle the expansion. It is required to extend your company operations.
Right from the development stage, you will have to consider the machinery, workforce power, and extensive data. SAP software is designed to suit all the fundamental market criteria. Initially, you can do some simple integration and then scale up according to the precise industry specifications.
8. Enhances data security
The SAP ERP system improves data quality and security. The software provides better data protection using built-in security systems and firewalls. 
Additionally, SAP allows you to access the relevant information to allocate and limit data usage to every employee or a group of individuals.
Read more: What is business process expertise in SAP and why you need it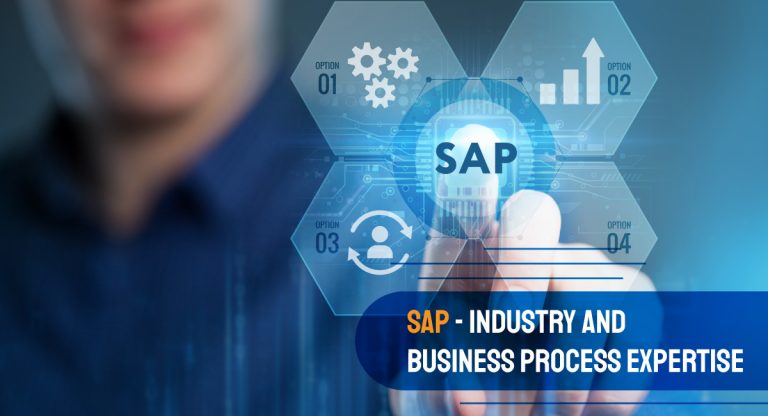 Fingent offers SAP ERP consulting and implementation services
SAP has an extensive portfolio of programs designed for all major roles, including project teams, IT administrators, key users, and end-users. Fingent is a certified SAP Silver Partner authorized to deliver a broad range of ERP services across the wide spectrum of solutions offered by SAP. We enable our clients to customize and implement SAP ERP solutions to accelerate their digital transformation journey. We also provide continuous support, SAP AMS, and quality management services to monitor your ERP environment.
Feel free to contact us for any SAP consulting requirements. We are committed to quality and innovation to help deliver optimal results for your business.