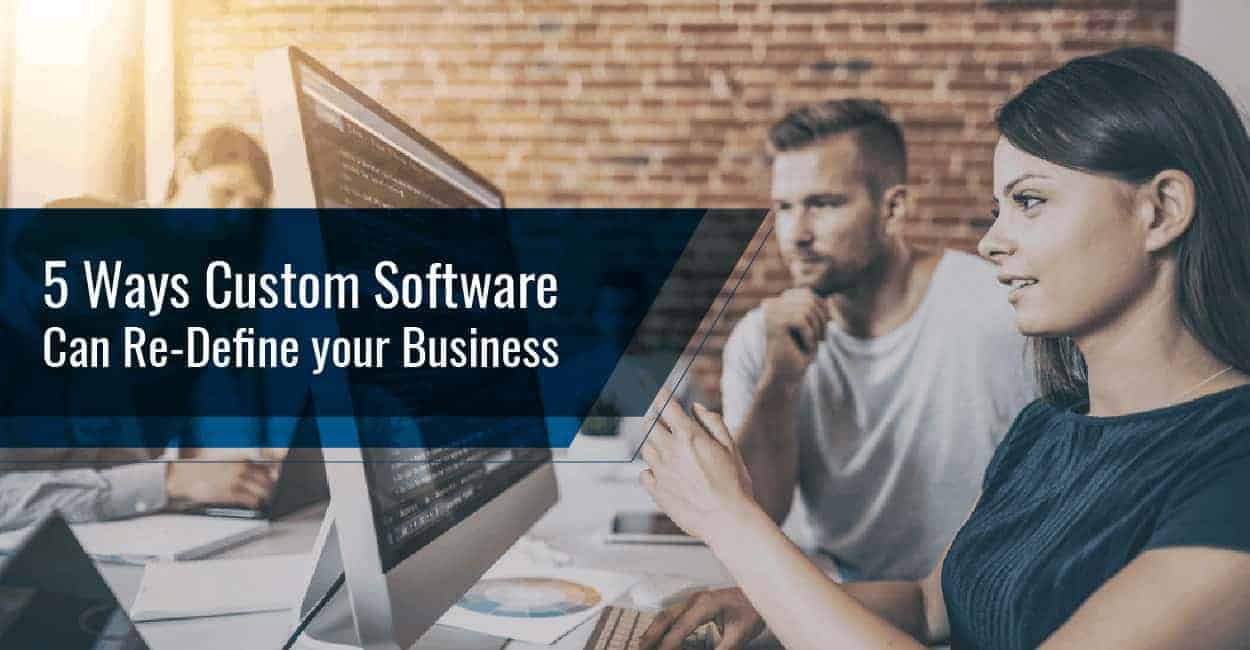 The Internet of Things (IoT) is the next big thing in the world of Internet and has the potential to change life in a big way. Much have been written about how IoT will disrupt enterprises, but enterprises are still clueless as to how exactly they would invest in IoT. The confusion is largely owing to the actual implementation still being limited. IoT is yet to attain critical mass and become a normal phenomenon, like what a smartphone is now. However, it is only a matter of time before it becomes so, and enterprises who have a clear-cut idea of where exactly to invest, and how, can reap the early mover advantage.
The IoT Infrastructure Backbone
IoT essentially entails assigning an IP address to any "thing," and making it thing a part of a wider ecosystem. Research major, Gartner estimates the number of physical "things" connected to the Internet to exceed 25 million by 2020, a big jump from the approximately five billion "things" connected to the Internet today.
The most obvious IoT investments are sensors, processor chips, and wi-networks, besides supporting equipment such as routers and modems. Hardware firms such as Qualcomm offer IoT chips, and networking companies such as Aruba Network, Ruckus Wireless, and a host of others, offer IoT solutions. However, not all enterprises would need to, or even have the capability to set up custom IoT implementations. They would rather deploy ready-to-go IoT solutions available in the market.
Ready to Consume Products
There is already a huge untapped market for smart devices, from smart cars that navigate automatically to smart lighting that manages energy automatically, and from smart shirts that capture body information to smart thermostats and many other things. Enterprises would obviously need to invest in "things" relevant to their business, or "things" which add value. However, even here the options are not yet clear cut, as IoT ecosystems are still its nascent stage, and yet to mature.
Usually, companies that market smart devices grab the headlines when in actuality such "marketing" companies rely on third-party firms who develop and support the products they sell.
A barometer of which IoT product or project is likely to succeed is the interest shown by investors to the device or project. For example, Google's Nest Learning Thermostat is widely popular among investors, and backed by Google, is a safe bet for enterprises to control air conditioning and other devices and achieve optimal energy efficiency.
However, it is still early days for IoT products. For instance, Fitbit's ubiquitous wearable fitness-tracking devices is already a household name, and to the unintended, is synonymous with IoT in the same way Xerox was once to photocopiers. But competitors are snapping at its heels, as evident from Microsoft's recent launch of its own health-oriented wearable in direct competition with Fitbit.
Other companies, such as GE, are making big investments in innovation for the "industrial internet," launching a slew of new products that would leverage IoT to enable new possibilities. GE has already pumped $1.5 billion into smart product research since 2012, and the results are starting to bear fruit. Side-by-side, major manufacturers such as Samsung are releasing new "smart" and IoT compatible models of their existing equipment and device ranges. Agri-giant Monsanto has taken over a technology firm that helps farmers better predict the weather, to signify its foray into the IoT space. Devices from such established majors gain the advantage of an established market and client base.
IoT is still an extremely fluid space, and investing in it is a hands-on endeavor. Enterprises need to indulge in a lot of research matching the available solutions to their specific business processes and models.
Early Benchmarks
Several leading companies are already making big investments in IoT, and reaping rich rewards in the form of improved process efficiency, and unlocking new business. Here are some high-profile success stories:
UPS uses sensors to monitor mileage, speed, and engine health of its fleet, thereby bringing in operational efficiency and considerable savings in fuel and associated costs.
Farmers Insurance uses IoT in its core business models, to automate automobile claims resolutions. For instance, the company has deployed a system where a sensor equipped car that gets hit by a shopping trolley in the car park could trigger an automatic notification alert to the car owner, through a smartphone, and file an insurance claim automatically.
Disney World's Magic Band makes guest management at its resorts seamless. Guests can take fast pass rides, order food, park cars and do more with these bands, in a seamless way, and the company gets greater insights to fine-tune its operations accordingly, creating a win-win situation.
Soon a customer may be able to simply walk into a store, pick up what she like, and leave. IoT sensors would capture all the required information, and collect payment automatically.
Enterprises need to take a close look at their business models to see how IoT will fit in, to improve processes, deliver better services to the customer, and expand the scope of doing business. Investment in IoT needs to focus on this direction.
Invest in the Analytics
Setting up the IoT infrastructure is one thing, and benefiting from it is another thing altogether. Many enterprises investing in IoT make the mistake of focusing their energies on setting up the infrastructure. Success requires giving equal focus on the analytical tools that aggregate data from sensors, integrate it with information already available in the company database, subject the data to analytics, and present the results to the stakeholders, in the form of actionable information.
Several organizations and vendors offer solutions to help enterprises analyze and make sense of the vast amount of data the sensors collect. Since actionable information that benefits depends on the nature of the business, there is scope for considerable customization here. Enterprises would do well to rope in a competent strategic partner who is strong in delivering cutting-edge apps and other software solutions that can leverage IoT.
Stay up to date
on whats new
If you thought "digitizing" your business was all about incorporating some kind of technology into your processes, and that replacing your people and papers with technology would do the trick, then you are in for some new information. That's right.
Digital business transformation has more to it than you probably imagined. It is more about doing things in different ways and producing new and improved business designs, all with the common goal of blurring the lines between the physical and virtual worlds.
Digitization is not just dehumanizing or mechanizing work
Most people understand digitization to be either an extension of automation or pretty much the same thing. But according to Gartner, the goal of digitization is to create and deliver new value to customers and not just improving the quality of already existing services.
For example in a hospital, nurses and doctors use clipboards and forms for access to patient details, to jot down further medicine details and the like. Merely replacing these paper forms with tablets and other devices is not digitization in itself. Internally, there are improvements in terms of efficiency and effectiveness, when compared to paper-based manual transcription and for patients too, the quality of already existing care is improved.
Though there are a thousand benefits to the entire health organization by doing just that, like better accuracy and speed while entering data into the Electronic Health Record systems, it does not actually count for digitization as here the patients do not experience any additional value.
Instead, what if the entire care and control system is redesigned with the help of smart machines and the Internet of Things (IoT)?
The smart devices can be programmed to do most of the data collection, analysis and monitoring of the patients themselves, which leaves only the talking, the touching and empathizing to be done by the nurses – basically what we humans do best. The devices can monitor the patient's health conditions continuously and keep checking for any vital signs of discomfort or variations, and alert the nurses and doctors well ahead in case of an issue.
Technologies like, hands-free conversational interfaces, can be used for data entry in hospitals, rather than typing in the data manually, thereby utilizing what comes naturally to human beings to make work easier. All these technologies help them in being proactive in their approach, thereby delivering more effective care and the end result is thus, better outcome for the patients as well as the doctors.
So, it is evident now, that digitization is not just dehumanizing or mechanizing work. It is rather a way or means for people to go back to their more "natural state".
Digitization is not just dehumanizing or mechanizing work. It is rather a way or means for people to go back to their more "natural state"
Letting humans revert to what they are best at
With all the smart devices that can think for themselves in place, you might wonder, "so what is the need for people or what is our role in an organization?"
It is not about completely eliminating people from the scenario or taking them out of the processes. It is more about redefining their roles and getting them to do what they are best at. That way, they don't have to be stalled with other tasks like data entry and paperwork, that bring down their efficiency and productivity.
Janelle Hill, vice president and analyst at Gartner says, "We now have the ability to use machines to support and augment people to help them realize their potential, not have them bogged down in paperwork and systems data entry. We need to think about how to identify the right work for the people."
A digital business environment provides innumerous opportunities for innovation and improvements, which can help organizations in winning over customers with additional value and gaining the competitive advantage. Such value though, can be created only through a complete rethinking and redesigning of work itself. People need to be assigned work they are good at, while leaving the rest to be done by the smart machines. Thus, the full value of digitization can only be achieved through proper definition of work and not merely by inserting digital technologies into the existing processes.
"People need to be assigned work they are good at, while leaving the rest to be done by the smart machines. Thus, the full value of digitization can only be achieved through proper definition of work and not merely by inserting digital technologies into the existing processes."
Source: Gartner
Stay up to date
on whats new
Microsoft's Surface PRO 4 tablet is just in time, officially out since last Monday together with the Surface Book( Microsoft's first ever laptop) and is available in the US and Canada flagship stores. "The tablet that replaces your laptop"- is how Microsoft describes its new release. Based on its pre-release hypes, it's just natural for customers to be curious to get their hands on this sleek brand new device, but the response was too huge than predicted. The Microsoft stores were overflowing with fans and customers and we know for sure that this queue is for the new Surface devices, because not often can we see such crowd before Microsoft stores, right?!
Usually businesses are very late adopters of new devices, waiting to evaluate the device's worth after all the hypes, post installation bugs and other manufacturing hiccups have settled down. But Microsoft's new Surface Tablets was already pre-booked by 13 institutions from retail, financial and educational sectors, even prior to its launch. The time IDC forecasted two years before has arrived, when tablets outsell desktop and laptop PCs and when the majority (87%) of connected devices market will be tablets and smartphones.
Just in case you think this is just another passing fad, here are some research stats based on enterprise adoption of such smart devices:
Forrester forecasts that 18% of tablet sales will be to businesses in 2017, which stresses its importance in businesses.
By 2017, 60% of online consumers in the US and Canada will own a tablet.
By 2018, more than 50% of users will use a tablet or smartphone for all online activities, according to Gartner.
Studies show that tablets have seen increased adoption among employees, with more than 50% of them bringing and using their own devices or the tablets provided by companies, at least once in a week.
A survey among mobility leaders shows that 83% of CXOs believe mobility will be among the top five digital priorities for businesses.
What we saw in front of the Microsoft outlet is just an indication of how mobile technology will rule businesses in coming years. As you can see, their numbers haven't outgrown the number of PCs and mobiles in work spaces yet; but they still make a critical presence. And employees admit that they use these smart devices as a supplement to their laptops/PCs. Employers seem quite ready to provide smart devices to employees too, nearly one third of the companies provide tablets to their staffs at work. These portable devices, allowing immediate access to business information and resources, and running hybrid software customizable from device to device, is surging among the business workforce. This has left business managers wondering how to effectively adapt the trend to drive mobility as a part of their business technology.
The trend is forecasted to only increase in the next 5 years, though the choice of operating platforms, software and devices used at work will make the situation a bit more complex. Having access to office mail through mobile is just not sufficient for a business these days, to increase productivity and create better-informed workers. Traditional ERP system boundaries are proving to be suboptimal for meeting employee's request for data, resources, intelligence, analytics and insights spread across different parts or groups of the organization. The employees should be able to easily collaborate and businesses should be able to seamlessly communicate with staff, without the place constraints, via integration of mobile devices, like, smartphones, tablets, PDAs and their various software and application.
Consumer technology may not be often ready for enterprise level adoption, so when different employees prefer different kind of smart devices to use at work, there arise many challenges even here, for instance,
Most enterprise software vendors and IT departments are experts around Windows, LAMP and such old platforms. Android and iOS have a lot to learn and progress to match this, though we see them making considerable improvement nowadays.
Certain inherent advantages of smart devices prove to be an anathema for a disciplined IT environment. For instance, the "App stores"- many IT departments remove it from smart devices for security reasons. But a policy based secure application screening is probably the right way to go.
There is a lack of standardization working in a multi-platform environment, where plenty of popular devices stand in stark contrast, with no clear master to lead the group, unlike the desktop era, where there was windows dominance among the business PCs. For instance, Android, RIM, Windows and iOS are strong players in North America, while Symbian adds to this list in Latin America, Europe, and Asia. Similarly, different platforms, software and applications compatible for the different devices will create the situation more complex. Businesses may thus go for cross-platform applications (Hybrid applications) which can be easily deployed across the multiple platforms or devices.
With smart mobile devices, having high-end specs like, multi-core processors, high definition videos, high-resolution screen and rich yet low-cost apps in Application stores, the wireless network bandwidth consumption will be on a constant rise. The users will demand more rich media, increasing the traffic on cellular and wireless networks. Cisco reveals that the consumption of data by mobile devices will increase from 0.6exabytes in 2011 to 10.8 Exabyte in 2016; a whopping 78% annual growth rate!
Massive adoption of smart devices in enterprises and its integration in businesses is a trend that is gaining momentum and is bringing challenges, but yet, shall be here to stay as the reports show. The new paradigm shift is creating ripples around the IT ecosystem and needs a serious, thoughtful plan and response from the IT leaders.
Stay up to date
on whats new