Tag:
software development outsourcing
A Complete Guide to Understanding Offshore Software Development
What is offshore development?
Offshore development simply is synonymous with outsourcing. It means you're sending your software development to be done remotely by people who are located in different geography. Though 'offshoring' is perceived as risky in ROI, many software companies are considering offshoring software development as it can actually help a lot. Often, the main reason for outsourcing is the lack of human resources required for software development or lack of needed qualification level.
From simple coding to custom development, mobile application development, software support and maintenance, and website design and development, you can outsource tasks to a third-party offshore software development company.
Offshoring development will spare you from the challenge of hiring and training new staff and at the same time ensure you get the best quality software delivered to you in a short time. Offshore application development is used by many of the world's largest and most famous corporations, so there is no question about its effectiveness.
Read more: Why Software Development Outsourcing is a Smart Move Now 
In 2019, the global IT outsourcing market was valued at USD 333.7 bn which is only expected to grow further in the coming years. The inevitability of digital transformation is motivating organizations worldwide to offshore their software development needs.  Offshore development companies thus become an extremely important part of the global economy.
What is the difference between onshore, nearshore, and offshore?
Onshore: Onshore outsourcing is when you decide to hire software developers within your country. Most companies find this option convenient and approachable.
Nearshore: Nearshore outsourcing is when you decide to outsource to developers from countries with a similar time zone. Typically, customers count on geographic proximity and cultural similarities.
Offshore: Here, the company of the service provider is located in a different country from yours. It can even be in a different continent with a notable time zone difference.
What makes offshoring software development so popular?
The main reason for its popularity is financial profitability. With offshoring, it is possible to minimize staff expenses within the customer's organization as well as cut expenses such as rent of premises, equipment, social security, and deployment of development. In many of the developed countries, hiring and paying skilled in-house developers have a significant impact on the budget.
Some of the popular offshore countries in the world include India, China, Russia, Ukraine, Poland, Taiwan, Vietnam, S.Korea, etc. 
On average, you can expect your offshore software development vendor to approximately charge the following rates per person per hour of work;
Asia and Africa: $18-$40

Eastern Europe: $25-$50

Central America and South America: $30-$50

North America: $95-$170
Depending on the requirements, engagement, and pricing models, the above charges may vary. To find out the actual outsourcing rates, you need to directly communicate with the vendor. 
Read more: Selecting the Right Engagement Model for Business Software Development 
How does offshore development work?
When you consider teaming up with a software development company located in a different country, you can:
Delegate the project to an individual developer or an

offshore development company

Delegate only certain parts of the software or the whole project to the remote team

Hire a dedicated

offshore development team
If you hire a dedicated team or an individual, you will have complete control and ownership over the development progress which ensures that your remote workers are in touch with one another. This may not be a great idea unless you are a product management enthusiast.
If you turn to the services of a development agency, you won't have to worry about finding the right resource to manage the working processes. Most of the issues such as what if a team member falls sick or quits will be taken care of by the company instead.
What are the advantages of offshoring software development?
1. Shared responsibilities and competent skills
Offshore development companies are more likely to share and manage the risks during projects, as they depend on the end-result as well. Also, deadlines facilitate a faster process.
2. No training or administration needed
Outsourcing companies need to stay competitive, hence they will have the requisite expertise. So, you need not worry about training the resources. Additionally, operational and administration costs will be negligible as you will not have to take care of office space, equipment, recruiting, etc. All these will be handled by the offshore software development company. 
3. Faster time-to-market
Offshoring development ensures that your product reaches the market faster and on time. When qualified people work round the clock to develop your product, you can rest assured that you'll be getting quality software at the end. Additionally, an external person or team can help improve your business processes and let you leverage creativity and innovation at each stage of the software cycle.
4. Lower cost
There's no denying that maintaining an in-house IT team having expertise in the latest technologies is both challenging as well as expensive. By outsourcing your software development, you do not have to invest in IT infrastructure or worry about recruiting and training employees.
What are the disadvantages of offshoring software development?
1. Differences in language and culture
Differences in language and work ethics, cultural issues, what's offensive and what's not, etc., could lead to unpleasant situations if not known beforehand. For instance, working hard could mean something different in Spain and the UK. So, you will need to be thorough about the culture of that particular country before offshoring.
2. Core communication issues
Different time zones, working hours, bandwidth, etc may slow down communication. This could even hinder monitoring and resolving everything timely. A clear interpretation of roles and mechanisms, strong leadership, and an active management of culture by adapting to either the customer's or the vendor's corporate culture is an effective way to manage cultural differences.
3. Security
Data security is one of the biggest challenges faced by enterprises today. When offshoring your data, it's important to validate the vendor's trustworthiness and respectability w.r.t. ensuring data security. As a best practice, it's recommended to sign a Non-Disclosure Agreement (NDA) or the confidentiality agreement between both parties (customer and offshore partner) which strengthens the confidentiality of data and relationship terms. 
4. Quality of work
While offshoring may be cheaper, it does not assure the accurate skills or commitment to do the job. There's always a chance of hiring a team with no proper skills. It's important to conduct the vendor's background check before outsourcing your requirements.   
What are the latest trends in offshore software development?
Software development involves complex processes and is never an easy task. Developers and agencies have to embrace new technologies and trends to stay relevant and competitive. 
Here are some of the latest trends in offshore software development:
1. Automation
Automation plays an important role in reducing human dependency, risks associated with manual labor, and costs. Apart from innovation and faster responses to changing business environments, technologies such as RPA contribute heavily to reducing administrative overheads.
Read more: How to accelerate your business growth with Robotic Process Automation 
2. Cloud computing
Cloud computing offers scalability and flexibility and plays a vital role in offshore software development. More and more companies are realizing the benefits and possibilities of cloud computing and leveraging it. Soon, cloud-based applications and cloud infrastructure will be the way of life in offshore software development enabling companies to address the growing needs of businesses across the globe.
3. Artificial Intelligence(AI)
AI is taking the world by storm and software development is no exception. AI is specifically used to improve the quality of code and testing as well. Developers can combine AI technologies such as natural language processing, machine learning and business rules to build better software in a short span of time.
Read more: 6 Ways Artificial Intelligence Is Driving Decision Making 
How to choose the right offshore software company?
There are plenty of offshore software companies across the world and finding the right one can be a daunting task. While word-of-mouth is still one of the best ways to ask for a reference and talk about the offshore team and ask important questions, there are still many other things to consider.
Firstly, groundwork is important. Finding the right offshore development company needs evaluation and time. One important tip is to contact several agencies and compare what they have to offer.
Along with checking the portfolios of software outsourcing companies, take your time to go through their social media handles, blogs, resources, endorsements, and codes if possible. You can even consider making a test run of a potential partner company related to technical requirements as it will help you make an informed decision.
Here are a few tips to choose the ideal offshore custom software development company:
Visit the websites of several offshore development companies

Check their portfolio and analyze their past and ongoing projects

Understand the experience the company has in the industry you are interested in

Learn the company rating on websites such as Goodfirms or Clutch

Read reviews and testimonials from clients

Learn about the professionalism of the programmers

Learn how the company can support the applications if you develop any issues with the development

Find out if the project development is iterative/ agile (that is, doing the work parallelly with continuous analysis of the results and adjustments in previous stages of work) or not
Read more: Points to Consider Before Choosing the Best Software Development Company 
Best practices to follow while offshoring software development
Get introduced to all the developers who are supposed to work on your project

Make sure to have a full-time on-shore as well as an offshore team leads as they can establish necessary coding standards, help solve technical issues, and mentor the offshore team

Use videoconferencing to arrange regular meetings to handle any issues and resolve the same in a timely and efficient manner

Use appropriate tracking tools (project management tools) to plan tasks efficiently and prioritize work accordingly
Final thoughts
The demand for offshoring software development keeps surging as organizations want to optimize their business processes and align their strategic planning with their operational strategies. Outsourcing your IT necessities can be a boon in times of financial and natural adversities because offshore development companies like Fingent implement business continuity planning and disaster recovery plans to fulfill obligations and deliver services without interruption.
Our specialists and developers have several years of experience to complete complex tasks. We have expertise in offshore application development, cloud application development, system integration, and more. Hire our services and discover the benefits of partnering with us! Talk to our expert to learn more. 
Top 5 benefits of outsourcing software development services
Software development outsourcing is empowering companies worldwide, including the most successful ones across their journeys. Leading players like Google, WhatsApp, Slack, and Microsoft have ample stories to share on their victorious feats with outsourcing development.
A study by Technavio reveals that the global IT outsourcing market will flourish at a CAGR of 5% during the period 2020-2024. The demand for outsourcing software development services keeps surging as organizations want to optimize their business processes and align their strategic planning with their operational strategies.
Outsourcing your IT necessities can be a boon in times of financial and natural adversities because outsourcing companies like Fingent implement business continuity planning and disaster recovery plans to fulfill obligations and deliver services without interruption.
If your company's growth is dependent on software, and if you cannot afford your in-house IT team to divert from their core operations, it's high time to outsource your software development needs. 
Why software outsourcing is good for your business?
Facts and testimonies speak the truth!
More and more businesses today are relying on software outsourcing companies to develop their projects. Working with an outsourcing company will help you mitigate the risks of running a project internally. Outsourcing can compensate for a lack of in-house skills and ensures that your product is delivered on time. 
At Fingent, we specialize as an offshore software development company. Many of our customers have shared their outsourcing success stories with us. A .NET based SaaS platform developed by Fingent has played a great role in the growth of the property management undertaking – SimpleRent. Here's what SimpleRent's founder told us.
PwC, one of our prominent customers, reports an 80% increase in productivity and a 67% faster ticket resolution rate after Fingent helped them implement a smart ticketing system. Thanks to outsourcing!
As an outsourcing development company, here are a few reasons why we think outsourcing makes your business more efficient and smarter.
Related Reading: Points to Consider Before Choosing the Best Software Development Company
1. Access to the finest talent and latest technology
Software development outsourcing helps in finding the right talents and minimizing your human-resource problems. If your country has a limited talent pool, outsourcing gives you access to a wider talent pool available anywhere on the globe.
Technology keeps evolving every day and your business needs to take advantage of its benefits. With outsourcing, you will gain access to new and innovative perspectives and an opportunity to utilize strong and diverse technology expertise.
2. Outsourcing cuts down your costs
The biggest benefit of offshore software development undoubtedly is the cost savings. Outsourcing software development companies do not necessarily demand you to make any upfront investments. By contracting work to other companies, you can cut down 70-90% of your labor costs, all while paying your outsourced workforce at competent rates. The cost advantages make your development project more attractive and reduce your overall workload. 
Adopting a cost-effective engagement model is crucial to the success of outsourcing. We help you choose the right engagement model essential for the creation of your state-of-the-art product. 
3. Improved flexibility and time management
When you outsource your work, you don't have to spend time hiring and training resources. At Fingent, we take care of all the change requirements even when the project sizes vary or resource-related demands scale up. 
Outsourcing software development services accelerate your time-to-market. With people working around the clock, your competitiveness improves greatly and gives you an edge over your competitors.  
4. Take your business to the next level with a focused strategy
To win the technological race, you need to have a focused strategy. Every business needs to align its operational strategy with the changing people, process, and technology. When your software is developed by an outsourcing company, your business processes will be highly streamlined and optimized, allowing you to focus on the core activities that will take your business to the next level.
5. Managing risks and compliance
Partnering with a software outsourcing company like Fingent enables you to mitigate the risks associated with handling your project. We follow a high-quality project management system that has been tried, tested and proven across our past as well as ongoing projects. 
While outsourcing your software development needs, you are setting out to work with a global talent pool. We take care of all the legal compliance-related matters that have to be fulfilled while onboarding offshore resources as well as forging contracts with our clients. This lets you focus on other things that matter. 
Related Reading: The Pros and Cons of Outsourcing Mobile App Development
Ready to outsource your software development needs?
From resource hiring and onboarding to management training and payroll software, several functions can be outsourced by a company. In the age of globalization and technological competition, software development outsourcing is the key to your success. Share your queries and concerns about outsourcing with us. Our consultants can walk you through the best and most affordable solution that works for you. 
Re-Engineer your Business Processes with Superior Solutions Now!
Most businesses in today's digital age understand the importance of having in place well-oiled software to smoothen their business process, optimize workflows, respond to situations as it emerges, close deals quickly, and offer impeccable service to their customers. The software is the lifeblood of most enterprises, and in fact, many enterprises based their business models on software.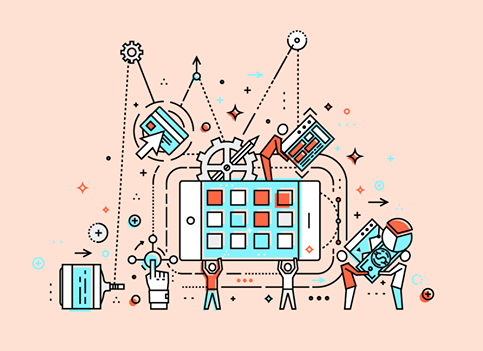 However, several businesses also underestimate the effort and scope required to roll out custom software that really works. Many of them make the mistake of entrusting the development task to an already overworked and overburdened internal IT team, who have their hands full with the day to day workings of the enterprise. Also, the IT team is unlikely to have the requisite development skills, which is markedly different from operational and maintenance skills. A highly competitive business environment raises pressure on every dollar spend, necessitating lean and agile development approaches.
Businesses looking to roll out high quality and robust custom software would do well to rope in a third-party strategic partner for the development process. However, not all software development firms are equal. Blindly entrusting such a critical investment to the first off the block is a sure recipe for disaster.
As the adage goes "If you don't know what you are looking for, you are unlikely to get it." The basic requirement before going in search of a development partner is having a clear-cut idea on the requirements, in terms of what exactly the software is supposed to do, and the target users. Clarity on these fronts makes it possible to search for partners who are familiar or have experience in the line of requirements and get accurate proposals. After having clarity on the requirements, keep these considerations in mind when choosing a custom software development firm.
Make the Experience-Talent Trade-Off
As a general rule, the best developers are those who have good experience under their belt, having rolled out similar projects. Any development process is invariably a learning process and involves some amount of trial and error. Experienced developers on board mean the company gaining from the learning the developer did elsewhere.
However, talent is hard to come by, and in any case experienced developers may cost more. Moreover, the world of computing is fast changing, with newer technologies pushing older ones to obsolescence. It may make sense to hire upstarts fresh with the latest cutting edge knowledge, and no baggage of the past to be moored to legacy technology. Moreover, such upstarts or startups, eager to make their presence felt, may also offer competitive rates.
There is no golden rule when making a trade-off between experience and upstarts. The enterprise needs to make a call depending on what exactly they are trying to achieve with the software. Would the requirement need someone with experience, or would a fresh, new technology be better? The budget on hand can also be an important factor in swinging the deal.
Either way, make sure the selected development firm has a team of committed and dedicated professionals, sound in the technologies which are to be implemented. Experience can be either an added plus or an essential requirement, depending on the project.
Evaluate Competencies and Opt for a Learning Organization
Regardless of whether the development firm is a start-up or has been in business for long, consider their investment in the latest tools of the trade. Evaluate whether they are constant in the adaptation of new development processes, and more importantly, whether the team is interested in learning new skills and technologies as it emerges.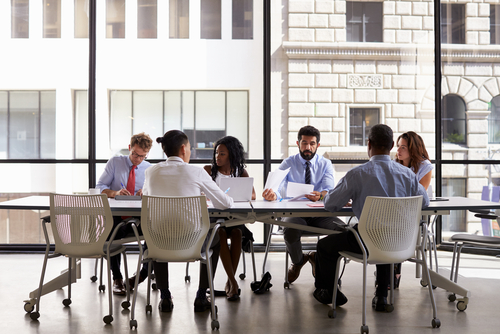 Evaluate previous projects undertaken by the development firm, with regards to the technologies used, the intuitiveness of the user experience, and the overall soundness of the software. For start-ups, consider the track record of the key personnel driving the development process, and evaluate the extent to which they seem capable of translating their claims into action.
A tie up with a forward-looking learning organization is important even when the development firm may have demonstrated requisite skills required for the project. Software projects are rarely one-off endeavors. If nothing else, the firm would have to continue the relationship for support and upgrades, where knowledge of the latest technology becomes crucial.
Place Value on Collaboration
The spread of technology makes the world an interconnected marketplace, meaning it may no longer be necessary to hire a developer whose office is a few blocks away. In fact, outsourcing the development work to popular offshoring destinations is a great way to cut costs without compromising quality. However, while collaborative tools exist, stakeholders or team members still need to connect.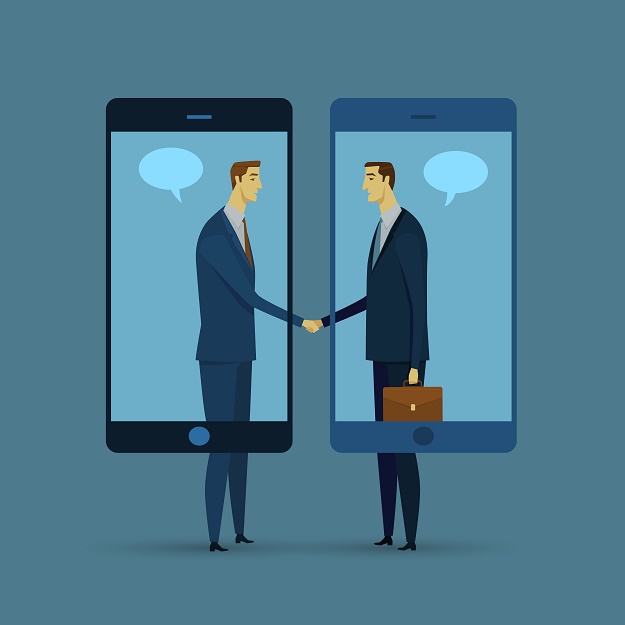 The very raison d'etre of custom software is to customize the software for one's requirement, and success depends on close collaboration between the different stakeholders, from product managers to field executives, from customer facing end users to top management, from development teams to coordinators, and others. Seamless and real time collaboration is essential for requirements gathering, to understand the requirements, keep to the timelines, and there is no gap between expectation and execution.
The right custom software development company offer proven team collaboration and PM tools, to make the development process seamless. They would also deliver their critical inputs and suggestions to make the software better, and reach a consensus on the scope and methods, including the development methodologies, the extent of testing, and other crucial considerations.
The technology is only a facilitator. Opt for a development firm with a culture of collaboration, transparency, and openness, which makes all the difference.
Do Not Overlook the Legalities
In the midst of technical and strategic vetting, do not overlook the legal implications. The development firm would inevitably be gaining access to trade secrets, intellectual property, and the business strategy of the firm. As such, make sure to undertake extensive background checks, to be assured of the integrity and reliability of the partner. Here, developments firms who have already been in the business for some time have an obvious advantage, of having proved their credibility through the test of time. Make sure to clarify ownership of the software. Many businesses overlook the obvious and pay the price down the line.
When outsourcing to another country, make sure to evaluate all the legal implications of both the host country and the country where the data will reside.
Selecting a development firm is akin to selecting a strategic partner, and as such due diligence is essential. Apart from evaluating the firm on a purely technical and legal perspective, make sure to look for as "fit," which would deliver synergy.