Facial Recognition Technology – What's In Store For The Future
When Facebook started automatically tagging faces in uploaded images, nobody realized that this facial recognition technology would hike up to tracking people down while walking on the streets. In the past several years, this disruptive technology has gained immense popularity, that it is now used everywhere, from airports to shopping centers, to law enforcement. With its growing predominance in national safety and security, the face recognition market is estimated to reach USD 11.30 Billion by 2026. 
"Facial recognition has been around for a long time—like the 1960s. Perhaps the father of facial recognition, Woodrow Wilson Bledsoe, an American mathematician and computer scientist who classified photos of faces all by hand, (RAND tablet), even he might have been alarmed at how facial recognition technology is supercharged today by advances in computing power, 5G speeds and AI paired with machine learning."   

– Tamara McCleary, CEO of Thulium, and a unique advisor to leading global technology companies such as SAP, Dell, Oracle, IBM.
Moreover, the advancements in artificial intelligence and machine learning are bringing about an active expansion to this technology. It won't be long when the automation of facial recognition technology will fundamentally change the way we do many things. However, many minds still doubt on the path this revolution is leading to. 
Let's dig deeper into the advancements of the facial recognition technology, what it holds for the future and whether it's completely safe to rely on such a disruptive technology that fiddles with personal identities.
Facial Recognition Technology In-Depth
So what is facial recognition technology and how exactly does it work?
Facial recognition is a biometric technology that utilizes unique facial features to recognize individuals. Today's plethora of innumerable photos and videos make the dataset for this technology to work. Through artificial intelligence and machine learning capabilities, software mathematically maps distinguishable facial features, to compare patterns in newly available images with visual data stored in the database. Such a recognition process allows the simple unlocking of phones to security checks at airports. 
In a way, artificial intelligence plays a vital role in the complete identity recognition process. A branch of artificial intelligence known as computer vision works through measuring nodal points on a face to make a face-print. This faceprint is a unique code that is applicable only to a particular person. This enables identification.
"I believe AI in Facial Recognition could add great value to society but we have to be careful to use clean data and we have to educate the public for the need for good, clean, accurate data to be sure we do not accidentally disenfranchise certain groups even more in the future. We must assure the data does not include unconscious bias or even deliberate bias programmed into the code. It is also important to note that we have a major lack of data for many disenfranchised groups including the community of persons with disabilities."

– Debra Ruh, CEO, Ruh Global IMPACT, Global Disability, and Aging Inclusion Strategist.
Once this faceprint is made, the technology runs through an identity database to match this face with a name and other required details. Thus, the probability of error is near to rare; maybe an eight out of 1000 scans could mistakenly identify the person. This is what makes this technology an excellent prospect for performing crucial functions.
Read more: How Fingent helped develop a unique mixed reality application for a leading university to identify people using facial recognition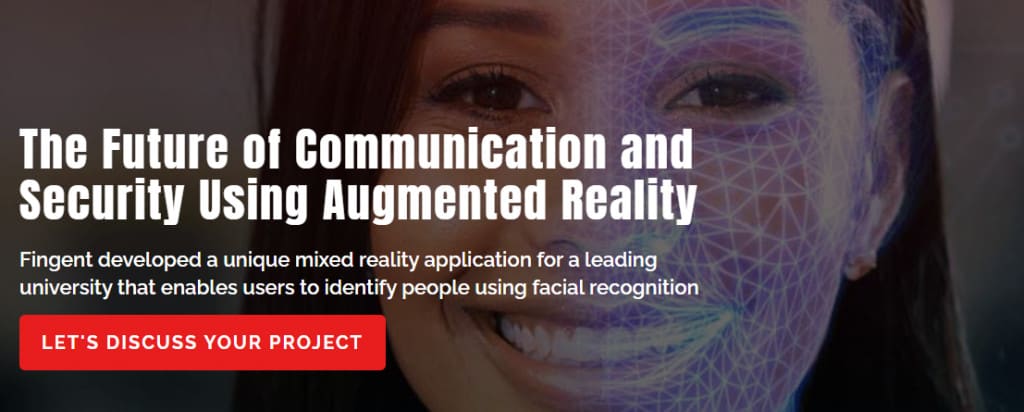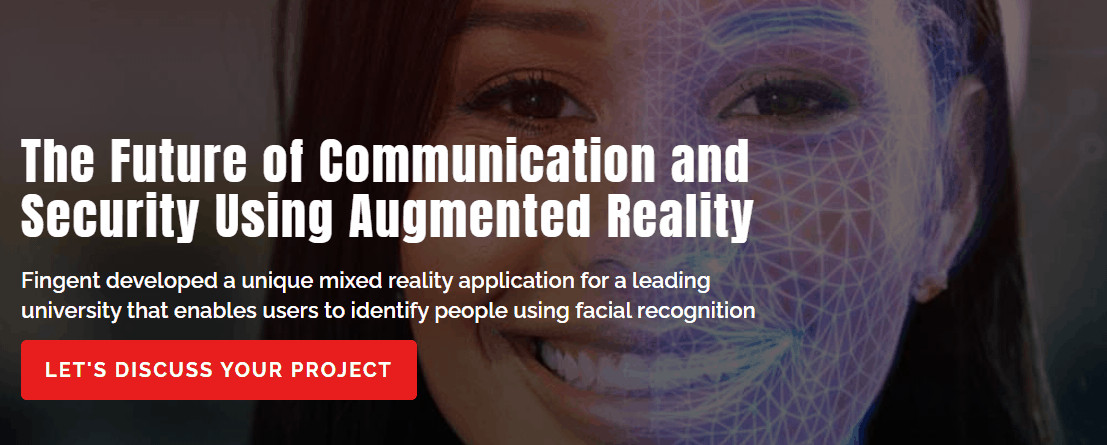 Innovative Uses Of Facial Recognition Technology
As facial recognition technology evolves with time, few industries and countries apply the technology in innovative ways.
China is rising to be the leader in facial recognition technology. Although part of the technology remains a perspective, its innovative use is what amazes the audience. A few other countries following the trend are Japan and the United Arab Emirates. The US doesn't stand back either. Look at these impressive ways of face recognition technology implementation.
Face recognition is on its go, replacing cash and credit cards. At fast-food units like KFC, customers can just smile into a self-serve screen to automate the identification and withdrawal of cash from banks. Some banks are also allowing customers to use face recognition instead of bank cards.

The automobile brand Subaru has integrated facial recognition cameras to its Forester brand of SUVs. This is intended to detect when a driver is tired or about to sleep to take necessary actions to prevent accidents. This indeed is a tremendous innovation towards road safety.

The 2020 Tokyo Olympics, is reported to make use of facial recognition to boost their security systems. Instead of relying on ID cards that have a high probability of being fake, the authorization is now implementing the FR technology to allow media, competitors or other such people to enter the premises.

Dubai Airport also makes use of the FR technology to strengthen their security. A virtual aquarium fitted with 80 facial recognition cameras examines every passerby to easily recognize criminals or offenders. Also, police cars are on their go-to implement FR cameras to identify criminals and wanted vehicles quickly.

Facial recognition technology is no doubt making a great impact on national security systems, promising a safe and crime-free future. The US government is also making use of biometric exits and AI cameras to track people crossing their international boundaries without proper documents. 
The Growing Concern
Though face recognition technology offers innovative and impressive use cases in security and surveillance, there are numerous challenges that it faces. Privacy being a major concern, not everybody is happy with the storage of sensitive and personal data. A potential downside of this technology is the data and privacy breaches. The databases containing facial scans and identities are being used by multiple parties such as banks, police forces, and other defense firms and are hence prone to misuse. 
Considering the face recognition tech as a threat to their citizens' privacy, many cities including San Francisco, Massachusetts, Cambridge, and others are planning to put a complete ban on real-time face recognition surveillance. 
"Concerns around AI's practical applications like facial recognition have begun crystallizing over the last few years and will continue unabated. Current AI-based face recognition systems possess a grave threat to individual privacy, which if unregulated may end up jeopardizing sensitive user data to the wrong hands in times to come." 

– Varghese Samuel, CEO & MD Fingent.
Moreover, how much can this technology eliminate crime is still being discussed. The accuracy of the system in detecting people who cover their faces from cameras or disguise themselves is yet a topic of dispute. However, to everyone's relief, the technology is showing constant improvement in this matter. According to the U.S. National Institute of Standards and Technology (NIST), facial recognition systems got 20 times better at finding a match in a database over a period that covered 2014 to 2018.
"Artificial intelligence has made great strides, but still has a long way to go. It is powerful to use on a daily basis, when the stakes are low (for example, in tagging photos or recommending advertisements), but not yet trustworthy enough to stand fully on its own in high-stakes applications, such as driverless cars, medical diagnosis, and face recognition, where errors can deeply affect people's lives. 

– Gary Marcus, Founder and CEO, Robust.AI Professor Emeritus, New York University, Author of book: REBOOTING AI
The Untold Future
It is pretty much tough to predict where the facial recognition technology would be in the coming years, but the increase in AI advancements is sure to widespread this technology around the globe. Major industries have already capacitated the FR capabilities to replace the traditional process of paying bills, opening bank accounts, checking controls at airports, and such. A few of these industries include healthcare, retail, marketing, and social media platforms. 
Read on to know more about
In a nutshell, face recognition technology is expected to predominate the globe in the near future. The increasing usage of mobile devices and demand for robust fraud detection and prevention is predicted to majorly drive the implementation of this technology. As per the predictions made by Markets and Markets, a prominent research firm, the global facial recognition market size is expected to grow from USD 3.2 billion in 2019 to USD 7.0 billion by 2024, at a Compound Annual Growth Rate (CAGR) of 16.6% during 2019–2024.
"The more people grow accustomed to using facial recognition products and services that enhance efficiency and that can, at the moment, seem altogether too fun or mundane to be harmful — whether it's tagging photos, unlocking a phone, or projecting how your face might look in the future — the more facial recognition technology becomes normalized."

– Jarno M. Koponen, Head of AI & Personalization at Yle News Lab. His work has been covered by The New York Times, New Scientist, Oxford Reuters Institute, Mashable, TechCrunch.
Face recognition technology is revolutionizing the world more than you think. It's time to figure out how this technology could bring added value to your firm. Contact our experts today!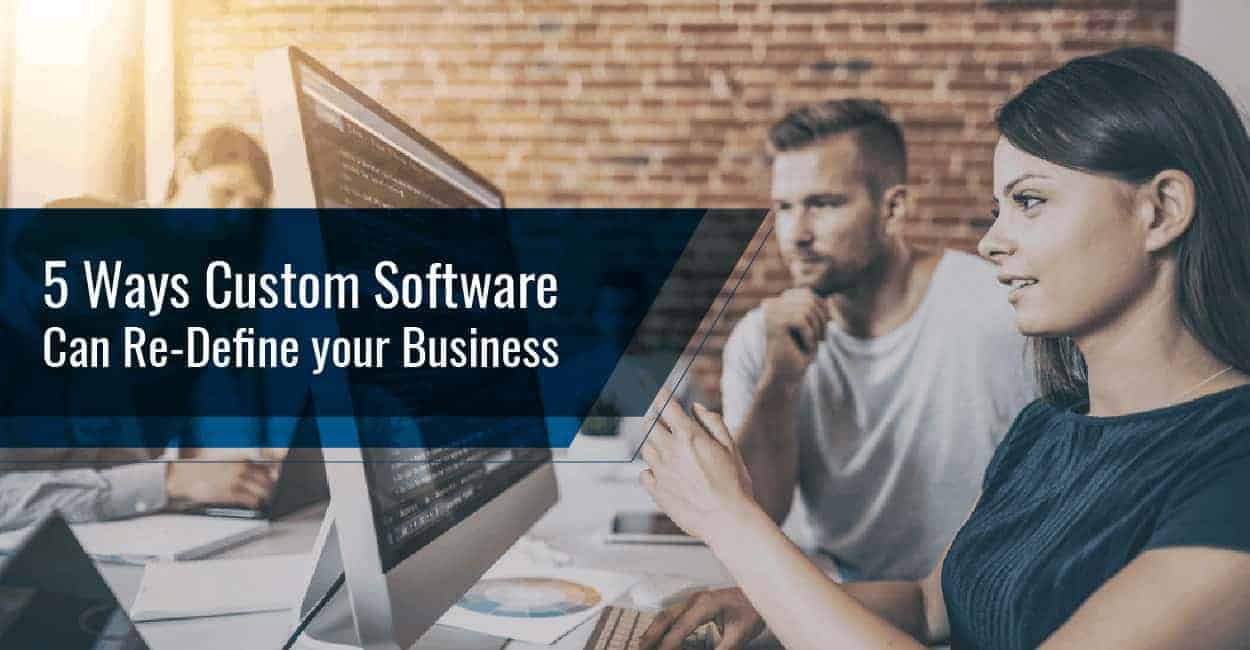 Mobility is the in-thing now. The BYOD wave, coupled with a highly mobile workforce means most employees now access the enterprise network through their mobile devices. However, mobility poses security risks as well. Lurking cyber criminals can easily exploit a vulnerability or security loopholes in a mobile device to gain entry to the network, and wreak havoc. CIOs understand most employees regard mobile devices as the most critical tools for getting work done, but 83% of them are still reluctant to embrace the trend, owing to security concerns.
The following are some enterprise mobile security best practices to prevent such security nightmares from coming to pass.
Get the Approach Right
The basic aim of enterprise mobility security is similar to conventional network security, which is to limit exposure to unwanted or uninvited access, and to implement "in depth defense" to harden the system against attacks. Most security systems have multiple layers of protection in place, so that the system remains safe until help arrives, even if one or the first few layers are breached. However, beyond this basic approach, the needs of enterprise mobility security are markedly different.
Securing mobile devices requires a new approach, radically different from protecting conventional endpoints. Mobile devices are moving targets in use outside the organization's perimeter, and as such traditional security layers such as the firewalls, spam and content filtering, and many other tools are ineffective.
Mobile operating systems such as Android and iOS are especially susceptible to malware attacks, in the same way Windows and Linux are vulnerable. Anti-malware software, updated on a regular basis, is the basic security tool for mobile devices. Any sound enterprise mobility security policy would recommend a sound anti-malware suite, with policies for keeping it updated.
Likewise, encryption is the name of the game for keeping corporate data and intellectual property safe in the Wild West that is cyberspace. Wireless communication is easy to intercept and snoop, making a strong case for encrypting all sensitive communication going in and out of mobile devices. There is also a good case for using VPNs that include encryption and strong authentication capabilities, to access cloud based systems or other remote services from mobile devices.
Remote wipe and lock, and ability to track the location of the mobile devices are also basic security features for enterprise mobility.
Have Strong Authentication in Place
Mobile devices are especially vulnerable to theft. Eight out of ten CIO's believe smartphones increase organizational vulnerability through interception of data in transit or through device theft.
Any enterprise security best practice requires strong authentication mechanisms that go beyond conventional passwords.
Built-in biometrics, leveraging the smartphone's facial recognition capabilities, fingerprint scanners, and voiceprint recognition offer a high level of security. Opt for multi-layered authentication, with add-on device passwords, so that the system does not give automatic access to sensitive information through any endpoint device.
Hypersensitive companies could program to wipe off data from the smartphone automatically, on encountering repeated failed login attempts.
Control Third-party Software
Third party software, which may come with latent vulnerabilities, such as black gateways, built-in back doors and drive-by download of rogue software, are loose ends in enterprise mobile security. In a perfect world, the enterprise could eliminate third-party software in favor on in-house enterprise mobility apps, but such an approach is a non-starter for most enterprises, owing to practical considerations and limitation of resources to develop custom apps. The next best thing for enterprises is to lay down policies that regulate the use of third-party apps. The policy could also white-list safe apps, or black-list apps dangerous for the network.
Many enterprises are now toying with developing their internal app stores that vets apps suitable for download by enterprise users.
Have Effective Control over the Network
There is no shortcut to having an effective control over the network. In the BYOD era, it is essential to have an up-to-date inventory of all devices authorized to access the network, and nip access of unauthorized devices in the bud.
Creating secured mobile gateways also enhances security in a big way. Securing the network is a team effort. The IT manager and the business manager needs to work together to list down the use-cases, systems and applications mobile users really need to access. Mobile traffic could then be directed through special gateways, complete with customized firewalls, content filtering, and other security controls enabled.
Another best practice is to make BYOD users log on to a remote virtual work environment, through VPN. In such sessions, only the screen output from work applications and systems transmits to the mobile device, and the data does not persist once the remote session ends.
It is also a good idea to conduct penetration testing on the network on a periodic basis, to identify and fix any loose ends.
Have Effective Control over the Device
The configuration of mobile devices is just as important as the choice of mobile devices. Best security practices dictate hiding Bluetooth from discovery, or disabling it altogether, and configuring the device to avoid unsecured wireless networks. A management client application, downloaded on the BYOD device, enable users to comply with such regulations.
Mobile hyper-visors and containers, especially useful for BYOD devices, enable enterprise system administrators to manage apps, data, policies and settings within a container on the employee's personal device without such interventions intruding into personal content.
While there is a strong case for security, going overboard with security can impede usability. The trick is to strike a fine balance between effective security that is non-disruptive, and UX. It requires considerable experience and expertise to strike such a fine balance, and we have such expertise. Get in touch with us today, to leverage our talented team, who have several years of experience in securing even the most complex and diverse of all enterprise mobility networks.