As your business grows and expands, you need to manage heterogeneous IT systems built on top of various web technologies. The demand for cloud and mobile-first applications leads to new integration scenarios. Whether between different LoBs, B2Bs or B2Cs, integration is a challenging task for many businesses.
Fingent offers HCI (HANA Cloud Integration) and PI (Process Integration) capabilities to integrate multiple independent systems/ applications required to run your business processes. HANA Cloud Integration lowers cost, increases speed, and enhances simplicity for customers. Process Integration (PI) provides seamless end to end integration between SAP and non-SAP applications inside and outside the corporate bounds.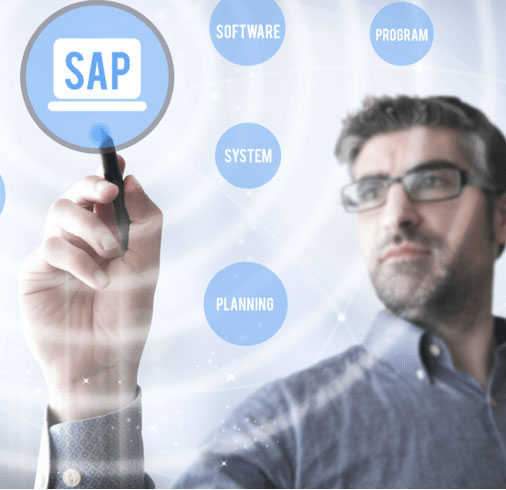 Our SAP Integration Services
SAP Process Integration (PI)
Process Integration is an SAP platform that provides a single point of integration for all systems that doesn't affect the existing complex network of legacy systems. PI is a powerful middleware that facilitates seamless integration between SAP and non-SAP applications within or outside a company. SAP Process Integration is a part of the SAP NetWeaver platform.
SAP HANA Cloud Integration (HCI)
HANA Cloud Integration is SAP's cloud-based integration platform that serves as a starting point for Integration Projects by offering pre-packaged Integration Content. Integration content offered by HCI reduces implementation time and results in faster value addition to the customer. Since most of the integration flows are pre-configured, only minimal configuration is required.
Simplify Enterprise Integration
We help you simplify enterprise integration across hybrid, heterogeneous, and large-scale landscapes by choosing the best integration approach that fits your business scenario. Leveraging out-of-the-box flows and supported APIs, we ensure business continuity, governance, and security through our process integration capabilities.
API Management
Using API management, we help you create simple connected digital experiences for your consumers, partners, and employees. This helps you generate new revenue streams by expediting "upselling" and "cross-selling" across your ecosystem. We help you deliver omni-channel experiences and unlock new opportunities with API designer and Open APIs.
Why innovate your business with us
Consistent high-quality results with robust agile teams and dedicated QA practices
Highly cost-effective and best-of-breed solutions with no last minute surprises
Transparent project management with maximum adherence to deadlines
Our Unique Approach & Process
By initiating your project with Fingent, you get a dedicated and skilled team backing you up round-the-clock. All our processes are customer-oriented, designed to reduce the cost of business operations, address IT resourcing challenges, and offer you a competitive edge. We start with a deep analysis of your requirements and continue our relationship with post-launch support and updates.
1
Research and Discovery
2
Validating and Shaping Idea
3
Design and Prototyping
4
Development
5
Testing and Quality Assurance
6
Maintenance and Support
Hundreds of leading businesses have derived strategic advantages from our transformative solutions.
The entire engagement was completely transparent and very systematic. It's been an exceptional working experience.
Their team is completely committed to our success as a client, and they do that with their dynamic team.
They've also been great at meeting the needs of our timeframe versus theirs.
They go above and beyond what the typical developer interaction would be.
They were highly responsive to our needs.
We found their project management solid.
Reviews from engineers testify that their code was consistently solid and comprehensively documented.
I have been very pleased with Fingent Corporation's user experience and design capabilities.
The agency's reliability, diverse resources, and solid communication made them a successful partner for over a decade.
Through our involvement with Fingent Corporation, we've been able to cut our quality control costs by about 70 percent for the current year.