Why Is It High-Time To Find Alternatives For Microsoft Silverlight?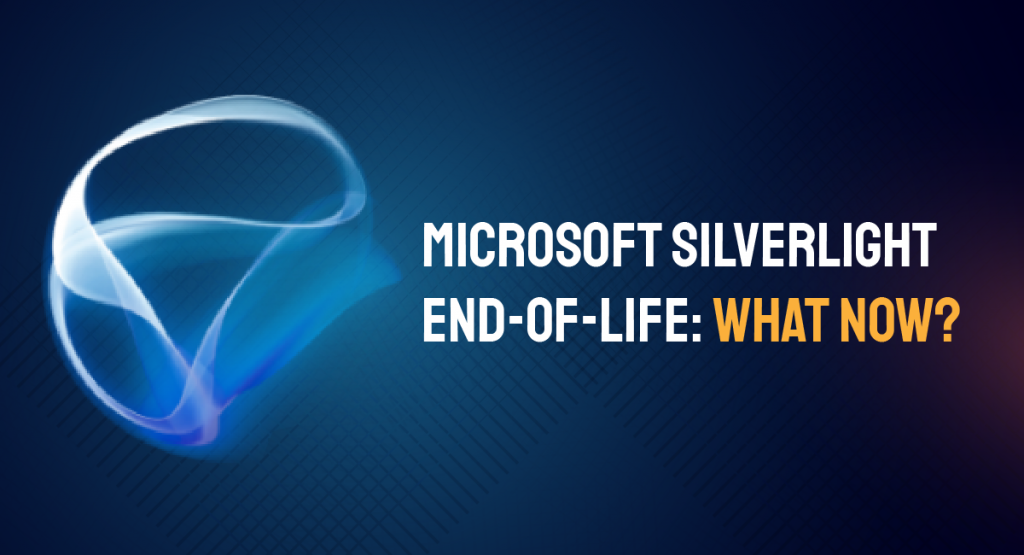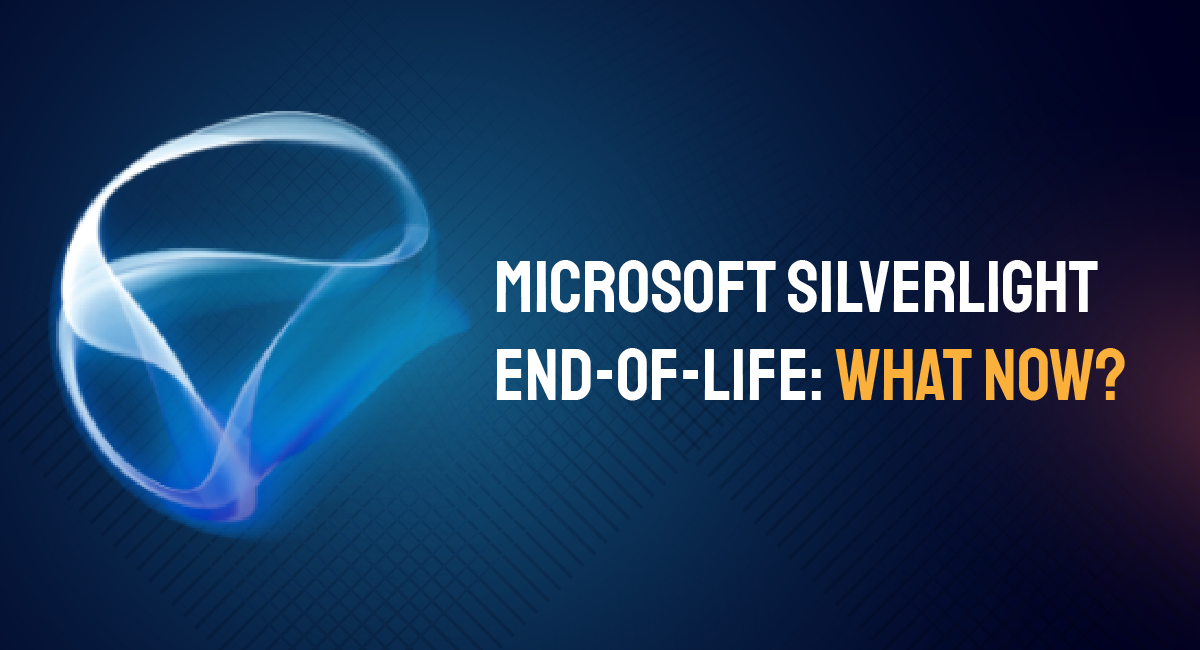 It's Time to Bid Goodbye to the Legacy Technology!
The decade's end has seen numerous inevitable changes in the technology market. It hasn't been long since we bid adieu to Python 2, and now Microsoft Silverlight is nearing its end-of-life!
This surely brings a million questions to your curious mind! 
Why did Microsoft decide to end all support for Silverlight? What are the next best alternatives available in the market? And most of all, is it okay to still keep using Silverlight? 
Read on as we answer it all!
What is Microsoft Silverlight?
Silverlight, an application framework designed by Microsoft, has been driving rich media on the internet since 2007. Created as an alternative to Adobe Flash, this free, browser focused developer tool facilitated web development by enabling computers and browsers to utilize UI elements and associated plugins for rich media streaming. With the emergence of video streaming platforms like Netflix and Amazon Prime, Silverlight turned out to be a great option to enable sophisticated effects.
So What Led To The Demise of Microsoft Silverlight?
A couple of things, but mostly Silverlight could not catch up with the rapidly evolving software market!
When Microsoft Silverlight was released in 2007, it looked like a huge success. Especially with the successful online streaming of the huge Beijing Olympics coverage in 2008, the political conventions of 2008, and the 2011 Winter Olympics, Silverlight was on a roll, later pulling in major video streaming platforms like Netflix and Amazon Prime onboard.
However, Silverlight could not shine for long. A few problems started to surface soon. Bugs in several applications were just one manifestation. The worst issues came about with Microsoft misjudging the real requirements of the market.
Although Silverlight reduced the user's dependency on Flash to access rich graphics, animations, videos, and live streams online, it did so with a heavy reliance on Microsoft tools at the backend. Using Microsoft .Net Framework and XAML coding format, Silverlight offered the support for Windows Media Audio(WMA), Windows Media Video(WMV), advanced audio coding and the rest. 
This seemed difficult, as well as risky for developers, especially to depend on a single vendor's framework. Meanwhile, constant push to upgrade Silverlight made things more complicated, leaving developers more comfortable adopting low cost opens source alternatives like Flash and JavaScript over Silverlight. With HTML5 -and other browser standards on the rise, Silverlight became an outlier in the market.
In 2013, the Redmond giant stopped the development of Silverlight but continued to roll out bug fixes and patches regularly. In September 2015, Google Chrome ended support for Silverlight, followed by Firefox in March 2017. Microsoft-edge does not support Silverlight plug-ins at all, and with modern browsers transitioning to HTML5, Microsoft did not see any need to keep maintaining this application framework.
So, it's official! Microsoft has announced the support end date for Silverlight to be on October 12, 2021. 
And what is Netflix going to do? Well, Netflix currently supports Silverlight 4 and Silverlight 5. So Netflix viewers, using it on Windows XP or Windows 7 PC (both themselves now unsupported) can use either the Silverlight plug-in or HTML5 player.
What Happens After October 2021?
Not to worry, there won't be a big boom on October 12, 2021! 
It is true that Silverlight will be completely unsupportive after the said date and will no longer receive any future quality or security updates. But however, Microsoft is not preventing or terminating any Silverlight applications for now.
So should you still be using Silverlight?
Well, no! Fewer users will be able to still use Silverlight driven apps. However, this would turn worse, with developers wanting to work in a dead-end development environment, which will immensely raise the cost of supporting Silverlight apps.
What Are The Next Best Options?  
No doubt Microsoft Silverlight has served as a great option for developing rich apps. However, with the end of support for Silverlight, here's listing a couple of new tech stacks that promises to be more reliable alternatives. 
AngularJS, a popular framework maintained by Google is simply a great option for developers around the world. It is an open-source framework designed to address the challenges of web development processes and offers ease in integrating with HTML code and application modules. Moreover, it automatically synchronizes with modules that make the development process seamless, and following a DOM methodology, it focuses on improving performance and testability. Adding to this, AngularJS uses basic HTML that enables building rich internet applications effectively. Also, with an MVC built architecture and various extensions, this technology proves to be a great option for designing applications that are dynamic and responsive.  
ReactJS is another application framework that can easily be labeled as a "best seller", based on the popularity and affection it has gained in the developer community. Launched in 2013, the ReactJS framework is today well regarded and used by leading companies like Apple, PayPal, Netflix, and of course Facebook. React Native is a variant of the ReactJS JavaScript library that combines native application development with JavaScript UI development, to build web pages that are highly dynamic and user-responsive. While native modules allow implementing platform-specific features for iOS and Android, the rest of the code is written with JavaScript and shared across platforms.
Related Reading: React Native Or Flutter – The Better Choice For Mobile App Development
With technologies running in and disappearing from the market, it can be quite difficult to decide on the stack of digital tools that would best fit your business. Our business and solution experts can help ensure that you transform with the right technology to meet industry challenges and enhance your revenue opportunities. To discuss more on how we can help you identify the right technology for your company, get in touch with our experts today!
Related Post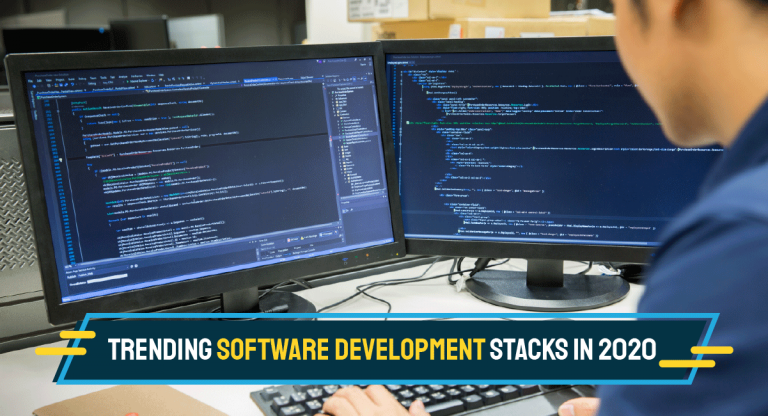 What are the most trending technology stacks of 2022? What……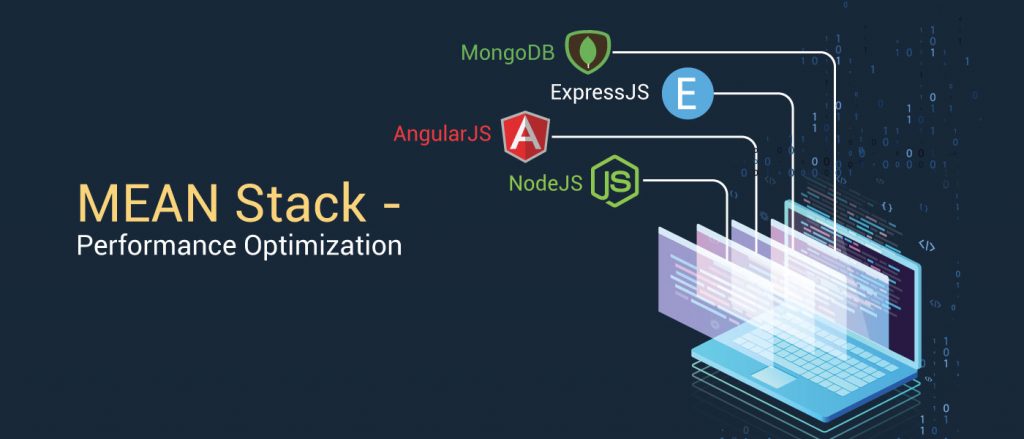 MEAN Stack - Performance Optimizations In the past few years,……