Deploying RPA for Finance, Healthcare & IT Operations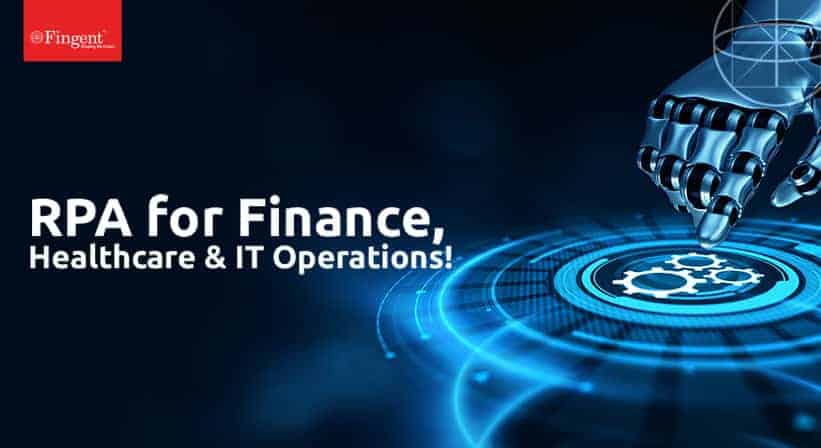 Robotic Process Automation (RPA) is not just a "nice-to-have" option anymore. If you want to remain competitive it is an absolute necessity.
As a most promising technology enabler, RPA helps improve speed, quality, and productivity. RPA strengthens the organization, ensuring that it is ready to deal with disruption and change. This blog will discuss how it is making a mark in Finance, Healthcare & IT operations.
What Is RPA?
Robotic Process Automation (RPA) is an end-to-end approach that can automate workflows without the intervention of a human being. This approach allows users to configure software that enforces business processes.  RPA software can collect, interpret and orchestrate applications to perform various repetitive tasks.
RPA is a technological breakthrough for industries like finance, healthcare, IT, telecommunications, banking, insurance, retail, property management, and many more. Industries that implement RPA can automate their workflows, infrastructure, and other labor-intensive and time-consuming processes.
RPA is both cost-effective and user-friendly. It is no surprise, industries are racing to unlock value from RPA, including digital labor.
Watch now: How Robotic Process Automation Is Building Better Workplaces
How Is RPA Revolutionizing Industries?
Increased Accuracy: Bots are less prone to make mistakes or typos than human workers.
No interruption of workflow: Virtual robots can operate 24/7 without staff initiation.
Meet strict compliance standards: Configured bots can provide an audit trail for each step and retrace the steps, in case of a process review.
Work with existing systems: Robots do not need extensive IT resources; they work with the layers of existing applications.
Improve employee morale and experience: Bots offload manual tasks from employees and enable them to focus on strategic, revenue-producing activities.
These advantages sound good. But, how does this 'digital worker' (RPA) streamline business processes? Let's see.
How Can RPA Streamline Processes?
1. Employee Onboarding
Employee onboarding is a costly and time-consuming process.  Zippia's research showed that the average cost per hire is $4,425, or 40% of an employee's base salary. Not just that, it takes about 36 to 42 days to complete the onboarding process.
Fortunately, RPA can reduce both the cost and the time taken to onboard an employee. How can it do that? It can do it by automating all repetitive and rule-based tasks.
For example, a bot can accurately source an applicant 24/7, and without any bias. After which, it can assist in screening resumes and candidates. Further, a bot can handle much of the paperwork that the company needs to fill out.
2. Auditing
Although audit practice has improved over the last 30 years, a massive amount of manual, repetitive, and rule-based tasks still take up much of the auditor's time.
Examples of these tasks include file organization, the performance of basic audit tests in excel, manual annotations, and many more. These tasks are not only labor-intensive, but they are also prone to error.
RPA offers the ability to connect otherwise unintegrated audit activities. In addition to the obvious time-saving benefits of RPA, there are financial advantages. For instance, PwC estimates that 45% of repetitive work can be automated, and this would save $2 trillion in global workforce costs.
Beyond simple cost savings, automation can enhance an auditor's ability to do his job. By freeing up an auditor from mundane, repetitive tasks, RPA allows them to focus on the more complex aspects of their job.
By sifting data more accurately than human auditors, RPA can help human auditors to scrutinize whether an accounting treatment or client behavior is reasonable. With such improved efficiency, auditors can make a final determination about optimizing costs.
3. Invoicing
Invoice processing is a crucial business operation. Yet, these tasks are labor-intensive, error-prone, and do not directly generate revenue. RPA is designed to manage such tasks effortlessly and efficiently.
For instance, when invoices come through various channels, they have to be matched to purchase orders, and then most often, they need to be approved by different people for payment.
RPA allows you to automate the purchase order matching process to flag any errors for further scrutiny before submitting the payment. You and also create rules to send invoices to the right people for approval automatically. RPA can automate all the data entry and manual processing involved in accounting and finance.
These are just a few examples that show how RPA can drive faster response and improve business processes.
Now that we understand how RPA streamlines processes, which of the top industries benefit from adopting RPA?
Read Whitepaper: Learn how RPA can bring a difference to your business and give you a competitive edge!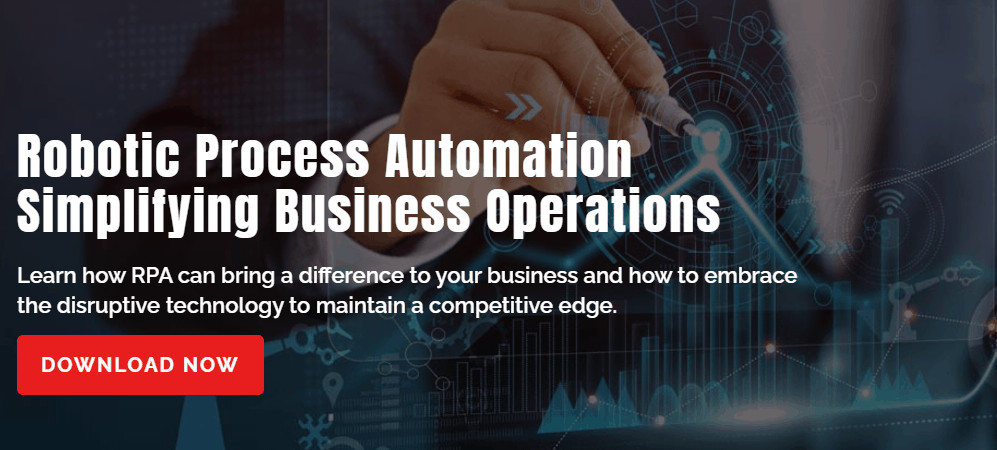 Top Industries That Can Benefit 
Some industries that think automation is a costly effort have witnessed early adopters of RPA outperform the rest of the businesses with an increased ROI. According to Gartner, the RPA market is expected to grow at double-digit rates through 2024.
1. Robotic Process Automation in Finance Sector
Finance sector applications include managing customer accounts, migrating data between accounts, updating loan and mortgage data, and more. Just by defining the rules, Robotic Process Automation can help financial services to meet compliance standards.
RPA technology is accurate. Hence, it significantly reduces risk in the finance sector.  Faster RPA cycles are highly scalable and rapidly deployable.
2. Robotic Process Automation in Healthcare 
The pandemic has increased the volume of patients substantially, and healthcare industries are prioritizing efficiency and cost reduction. These two are major benefits of RPA implementation in the healthcare sector.
Improved quality: RPA implementation automated and simplified entry process, claim process, maintenance of medical records. This enabled healthcare personnel to tackle the large volume of patients, especially those who need individual care and attention.
More human workforce to care for more patients: RPA implementation replaced the workforce that performs mundane repetitive tasks. Healthcare professionals now have more time to spend on core activities rather than perform mundane tasks.
3. Robotic Process Automation in IT
Today, business operations depend on how well the IT system is managed. Leveraging RPA in IT operations is worthwhile. Consider why:
Helps manage high volumes of data: Managing high volumes of data from different locations and different departments can be challenging. In contrast, RPA can process large datasets with greater agility, and complete the process faster and with no errors. Moreover, Robotic Process Automation systems can also update changes in the data in real-time.
Enhances customer experience:  Employees are required to respond to any inquiry adequately and on time. Anything less could push your customers to your competitors. Automating repetitive tasks frees up agents to focus on more customer-related tasks such as pitching in a sale or providing end-to-end product engineering solutions.
Better patch management: Manually patching IT systems is always a bad idea because it leaves more room for errors and is time-intensive. Implementing RPA can help synchronize the vulnerability database, scan machines for missing patches, and deploy the missing patches. This way automation ensures that the system is always protected.
Read more: Drive business growth with RPA!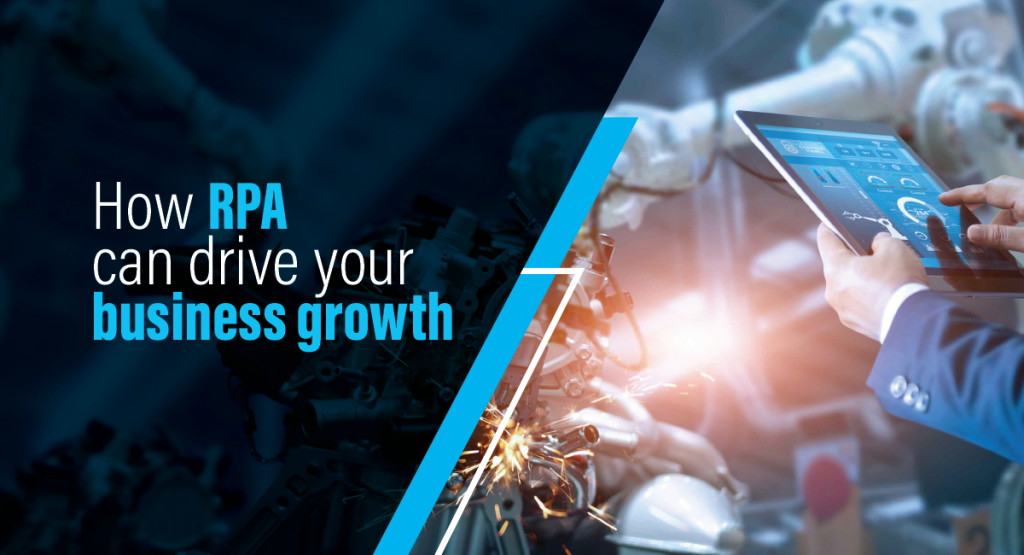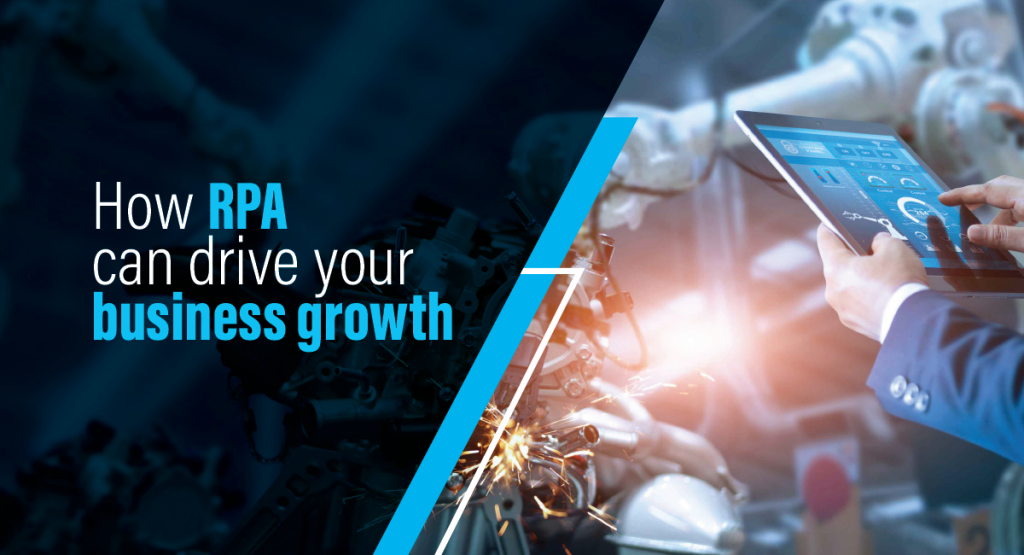 How Fingent Can Help Deploy RPA Seamlessly
Successful implementation of Robotic Process Automation depends on a clear understanding of the task at hand. At Fingent we can make the implementation a lot easier. We can help you automate parts of your process or the entire thing.
With automation under one wing and cognitive technologies under the other, Fingent ensures you are in complete control. We can help you discover new, effective automation ideas. As a professional partner, we help you identify your strengths and areas of improvement and then work with you to build an action plan with tactical and strategic solutions.
Fingent also provides both onsite and offsite training and maintenance to ensure you get maximum ROI. Give us a call and let us help you get this rolling.
Related Post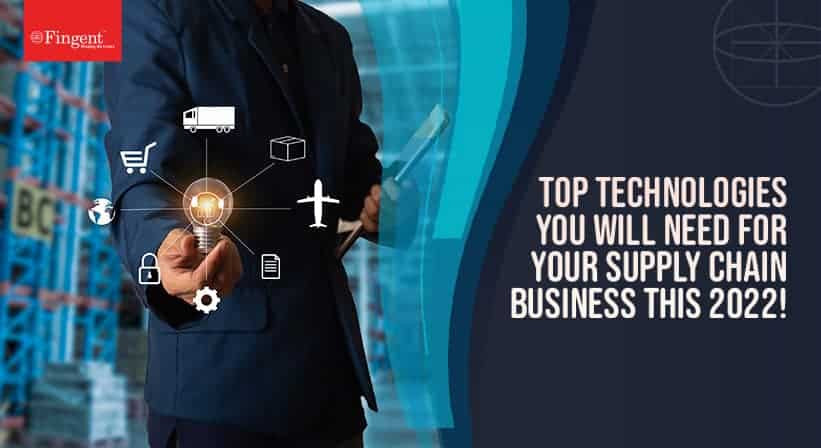 The COVID-19 pandemic has created an imbalance between the supply……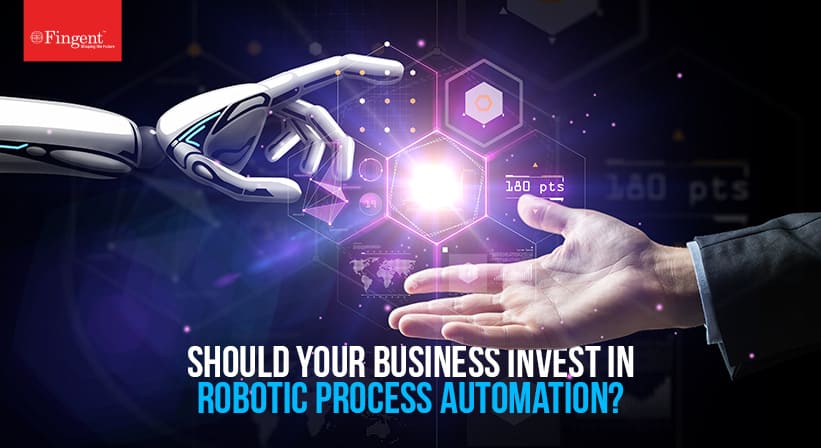 As digitalization is gaining a lot of significance, many enterprises……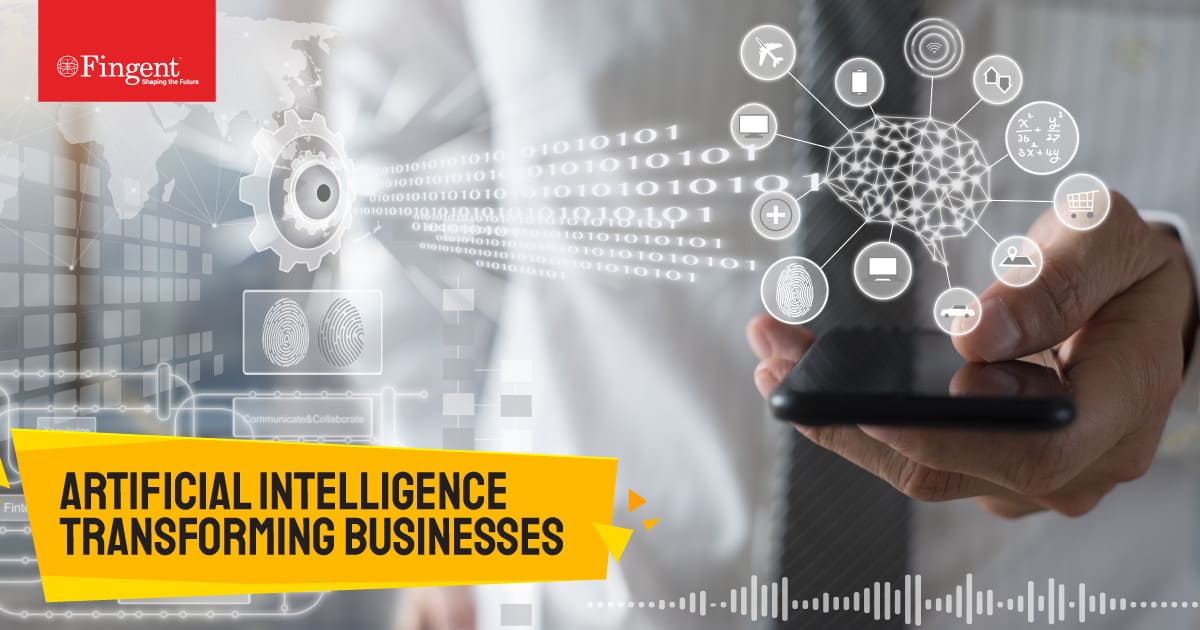 How AI is transforming businesses worldwide Post the PC and……