How to accelerate your business growth with Robotic Process Automation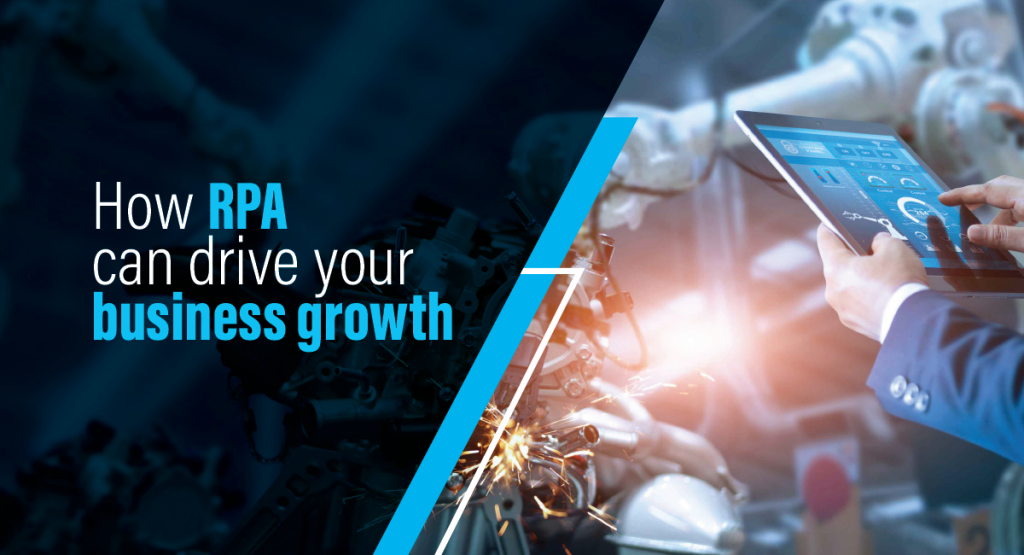 Also known as Intelligent Automation, Robotic Process Automation leads to business success with the robots being able to perform complex tasks. Recent researches have shown that robotic process automation can help in successfully carrying out 87.5 percent of the tasks on time on its own!
According to Forrester Research, 2018, "CIOs should use robotic process automation to digitize and optimize operations, to create and act upon advanced insights, and to drive business technology innovation."
Institute for Robotic Process Automation and Artificial Intelligence, define RPA as an application of technology that aims to automate repetitive business processes. RPA tools help a company to configure software—a "robot," so to speak—in order to capture and interpret applications for processing transactions, manipulating data, triggering responses, and communicating with other digital systems.
Everything you need to know about using Robotic Process Automation For Your Business Growth: Tips and Tricks!
Over the next three decades, statistics show that over 76 million baby boomers, rather freshers will retire and only 46 million new workers will be available to replace them! During this time, the demand for labor will rise, making robotic automation a real and viable solution! But this does not indicate that Robotic Process Automation means career extinction!!
Robotic Process Automation – Important Insights and Forecasts!
North America bagged the highest in 2017 for using RPA and the trend is expected to continue over the forecast period. The reason is the increased penetration of automation and process management solutions across the region. The fastest-growing region is expected to be the Asia Pacific. It was valued at USD 45.9 Million in 2017. Automation, which includes machine learning, robots, and AI are the strong sectors for market growth in the Asia Pacific region.
Let's walk through the major ways in which Robotic Process Automation drives business growth:
Cost Savings By Making Work Robo-Automated!
Implementing Robotic Automation in your business enables 24/7/365 operational functionality at the cost fraction of an individual! Through work process automation, administrative costs are reduced immediately and no additional back-office resources are required. Implementing RPA requires an initial financial investment, but it increases the overall efficiency and productivity. It ensures the reduction of errors as well.
Advanced Analytics Prove Business Process Optimization
Data is King! Recent studies have shown that the use of automation ensures 100% compliance of data-driven regulatory standards (HIPPA, PCI, etc.). Integrating technology within any enterprise infrastructure function enhances the ability to predict future results and optimize business processes.
Through the use of Robotic Process Automation, operational processes can be assessed based on the performance data of your business. By creating a constant data-driven feedback loop, higher levels of efficiency can be measured. This cannot be achieved with human operation.
Improved Performance, Efficiency, Quality and Reliability
Robotic tasks and workflows are efficient and ensure 100% accuracy and availability. Automation eliminates repetitive functions.
RPA helps employees to apply their skills and experience toward core business objectives. This is made possible with automation as repetitive mundane tasks can that drive innovation and growth.
Protection from Injurious Tasks
Also termed Musculoskeletal Disorders (MSDs), Repetitive Strain Injury occurs from performing the repetitive tasks at high speeds. This results in swelling and cramping. When performed continuously at high intensity for a longer duration, it results in a chronic disorder!
According to the statistics, in 2012, the manufacturing industry had the fourth highest number of MSDs, with 37.4 incidents per 10,000 workers. In such cases, robots are the best suited for completing repetitive tasks, thus saving employees from dangerous work disorders!
Automation Workflow Independence With RPA Integration: Correct Those Brittle Workflows
What can be more charming than the freedom to integrate with any available technology? A prime advantage of RPA integration is it does not require Information Technology (IT) resources.
When funding for large IT projects is a bottleneck for corporations because of its need for programmatic integration with enterprise-wide systems and applications, it forms a major IT development barrier.
For instance, consider the success of Software as a Service (SAAS) solutions such as Salesforce, Zendesk, GoToMeeting, Slack, Workday and so on. These have witnessed tremendous success by their ability to be deployed with very limited technology backbone. Similarly, Robotic Process Automation bypasses the IT sector through its "View Layer" integration approach. The centralized engine it has is trained to communicate and operate with existing applications at the desktop level and not the back office. Thus robotic process automation rules and workflows can be defined by anyone!!
Surface Automation and Document Processing With RPA: Need to Handle Brittle Workflows
RPA is useful when you need to automate the process of adding data to or manipulating data within one of those systems. This is called Surface Automation. RPA provides an effective solution for accessing and working with data housed in those systems.
Additionally, RPA tools are used by businesses for Document Processing. These RPA tools can open a file, parse its contents, and move files.
The concern is since RPA engages with systems on a surface level, the workflows built with RPA are brittle. For instance, If a document's format changes, the RPA process must change accordingly. So now there is a need to streamline these brittle workflows.
The Future Is Now With Robotic Process Automation!!
The Robotic Process Automation (RPA) market size was valued at USD 357.5 Million in 2017 globally. This value is expected to reach a CAGR of 31.1% over the forecast period.
The ever-mounting demand for Business Process Automation (BPA) through the use of Artificial Intelligence (AI) and software robots are featured to be the key growth-driving factor for the market.
Integrating RPA in the core business enables a business to streamline IT and business operations.
Also, its ability to mimic the numerous skills of humans, without human intervention while consistently carrying out prescribed functions and scaling up or down to meet the demand is expected to augment the market demand!!
Robotic Process Automation will play a significant role in the automation of Customer Experience and be a key factor in your business in the near future! Consult our experts at Fingent to know how Robotic Process Automation can bring incredible changes to your business.
Related Reading: CTOs Guide – How Robotics and AI Can Improve Customer Experience
Related Post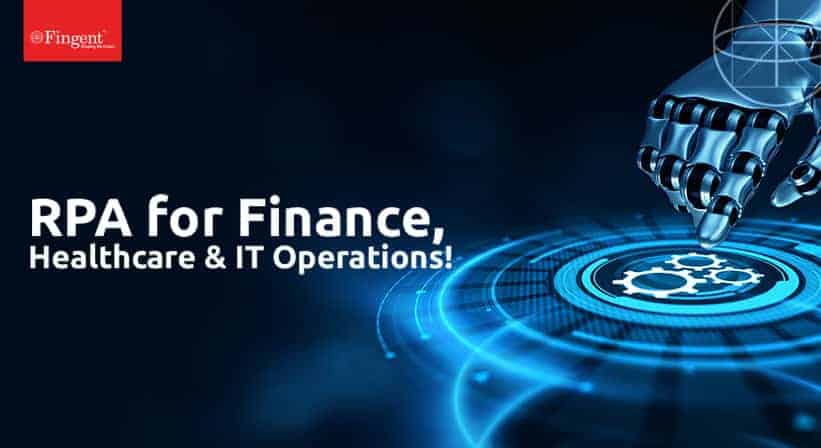 Robotic Process Automation (RPA) is not just a "nice-to-have" option……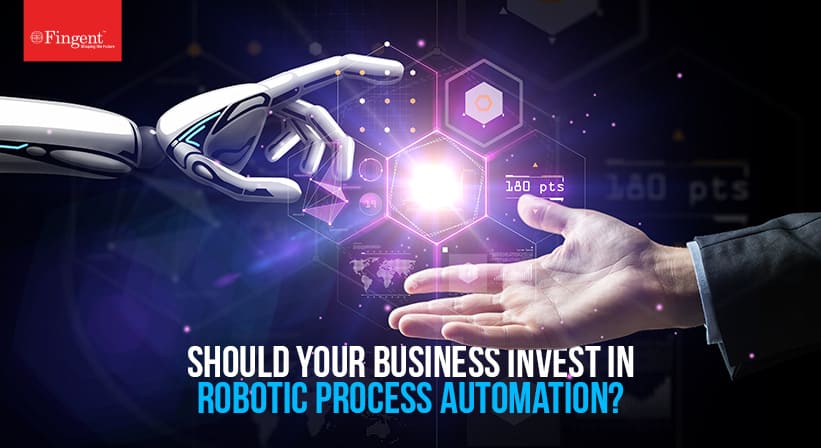 As digitalization is gaining a lot of significance, many enterprises……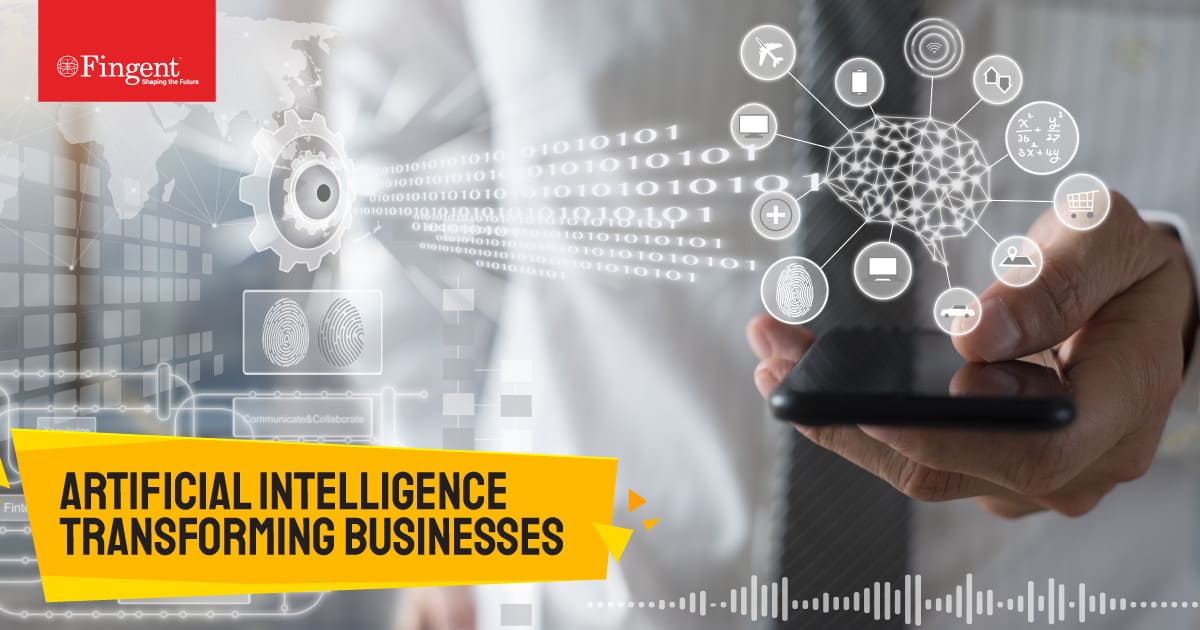 How AI is transforming businesses worldwide Post the PC and……