Augmented Reality in Healthcare: The Industry Future!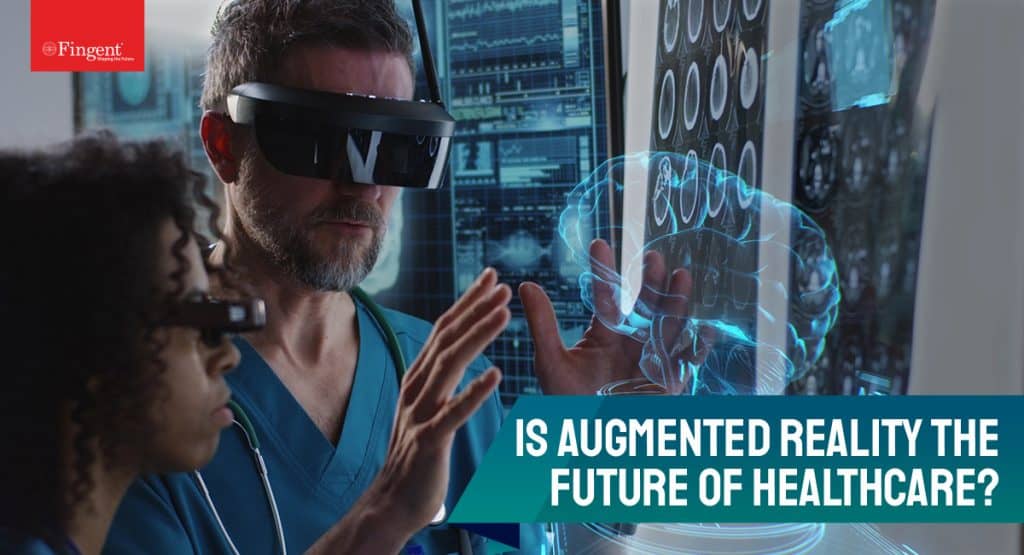 How is Augmented Reality Set to Transform The Future of Healthcare?
Augmented Reality in healthcare has emerged as one of the most exciting technologies expected to grow and transform medicine and surgery. In 2020, Augmented Reality saw unprecedented growth. According to a report by AR Insider, 598 million AR units were active at the end of 2020. By 2024, the total number of active AR devices is estimated to be 1.73 billion, states the report.
Augmented Reality allows us to experience the real-life environment around us with a digital augmentation overlaid on it. It works by integrating digital information into the user's environment in real-time. In AR, the objects that reside in the real world are enhanced using computer-generated capabilities. AR includes graphics, effects, sounds, text, and touch feedback to improve the user experience. Due to its versatility, AR is becoming more accessible and affordable for medical imaging, medical education, dentistry, and training nurses. Leading examples of AR in healthcare include AccuVein, ARnatomy, VIPAR, and VA-​ST.  
Read more: Impact Of Augmented Reality In Education Industry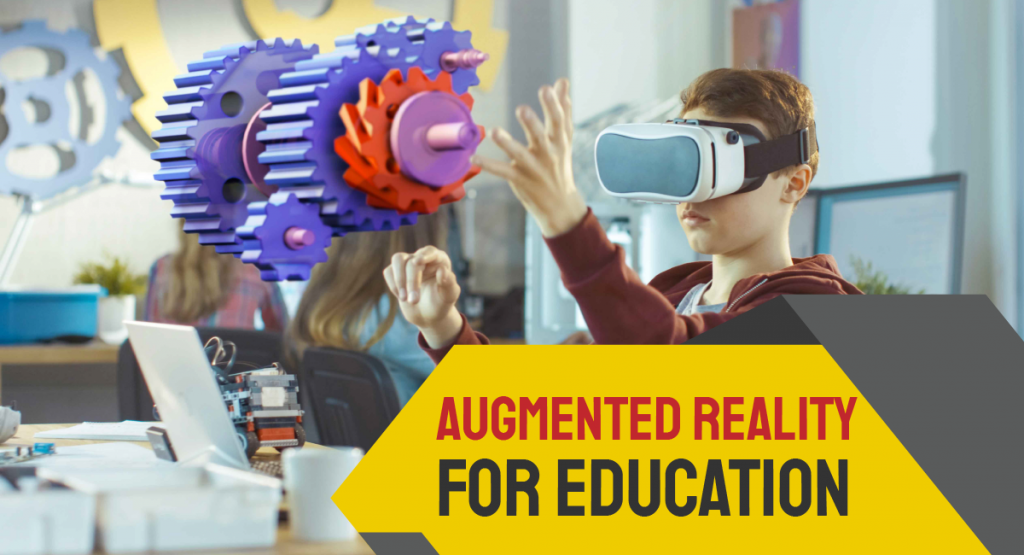 In this post, we will look specifically at the future of Augmented Reality in the healthcare industry.
Augmented Reality helps examine the human body without the need for visualization using displays and sensors. Augmented Reality is used to educate patients today. For example, doctors can use AR to explain surgical procedures or health conditions. Google Glass with AR was first used by Dr. Rafael Grossman during a surgery. 
Here's why augmented reality in healthcare is a boon for medical professionals, future medical research, and education.
Read more: How Virtual Reality Improves the Standards of Medical Education and Training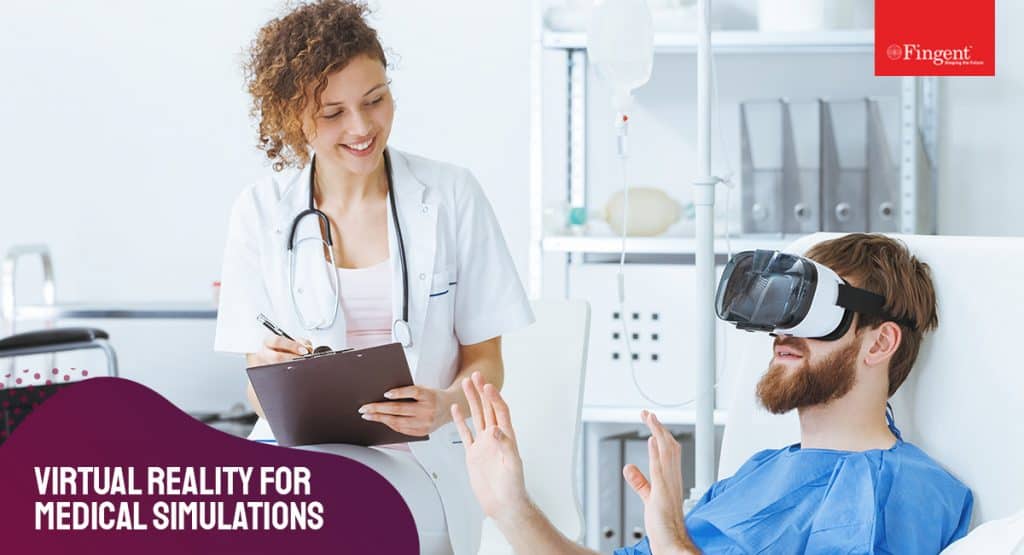 1. AR in patient care
Most patients are unable to explain their symptoms to the doctor. However, Augmented Reality helps patients address their concerns. Patients can use AR to check their symptoms and the state of their health. Also, doctors can show the patients the effects of their current lifestyle and help them make positive changes.

Using 3D AR technology, patients can see how the drug works within their body instead of reading the long list of drug descriptions of prescribed medicine.

New mothers have a tough time during the initial days of breastfeeding. A Melbourne-based company in association with the Australian Breastfeeding Association conducted a Google Glass test. The mothers could easily share their problems with experts and find solutions while breastfeeding. Thanks to the AR-enabled technology of Google Glass, this was possible. The lactating mothers were able to communicate their problems in real-time and seek medical aid quickly.

AR enables storing life-saving information on custom apps. For instance, Radboud University of Netherlands has developed an AED4EU AR-driven mobile app. This app tells you the exact location of automated external defibrillators. So, during an emergency, you can access a crucial life-saving piece of information. 
2. AR for surgeons and nurses
Sometimes, it is tough to find the vein to draw blood from the hand or to inject intravenous shots. Thanks to AR hand-held scanner technology, a nurse can easily see the vein to draw blood or give a jab. The patient also feels relieved to have found the vein in the first attempt. Not only does it save time, but it ensures that the elderly or children are not faced with undue coercion while taking the shot.

Surgeons can leverage 3D AR to operate with precision. It helps prevent unnecessary risks and increases the success rate of many complex surgeries. 

Surgeons can use image reconstruction technology to reconstruct any tumor. It enables surgeons to view X-rays in real-time and locate a tumor anywhere in the body and operate on it. Simply put, AR helps reduce the difficulty level and risk to a great extent.
While everybody knows the importance of staying healthy, most people take their health for granted. AR can be used to diagnose the human body to understand the current state of health. Dietitians and nutritionists can use the learnings to encourage and persuade people to bring desirable changes to their lifestyles. Using AR, you can make boring activities like a morning walk or jog more pleasurable. AR apps such as "Zombies, Run!" helps convert your daily running task to a game format. It can push people to take care of their health more seriously.
Case Study
Find how Fingent developed a unique mixed reality application for a leading university that enables users to identify people using facial recognition. 
Download Now!
AR and the future of healthcare
The future AR market is more likely to resemble the present smartphone market. We will be our own doctors, which will enhance self-care. Suppose every wearable device or smartphone ends up representing a doctor. In that case, the healthcare costs can be lowered significantly, several thousands of lives can be saved, and our living standards can be improved tremendously.
Of course, we will still need medical professionals and specialists to diagnoses specific cases. However, instant AR telehealth devices and remote patient monitoring tools will make the experience of visiting a doctor less intimidating.
Mental health depression is one of the key fields of medicine that is often overlooked. By integrating AR with artificial intelligence (AI), the ability to detect and identify voice tones, facial expressions, and physical behaviors can help doctors and families identify any signs of mental illness or depression in real-time. Brain Power, a start-up, enables people with autism to learn life skills and measure their learning progress.
Watch Video: How AR can be a powerful learning tool in the future
Augmented Reality in healthcare is witnessing several mergers and acquisitions due to an influx of software, hardware manufacturers, mobile data, and voice businesses.
Several AR companies are also addressing regulatory and privacy concerns to become successful in the healthcare space. This will benefit AR-assisted surgeries, in-patient behavioral and rehabilitation programs, and staff training. By 2025, people will be able to analyze their health in real-time through AR-based apps, giving them a snapshot of how unhealthy lifestyles would affect their bodies and help them take precautionary measures to maintain good health.
To sum up
Summing up, we can say that augmented reality in healthcare is a game-changer and a boon for the industry.
We at Fingent develop tailored healthcare AR systems and applications that help improve quality of care, cost and meet your healthcare requirements by automating the process of collecting and measuring enormous amounts of healthcare data. Contact us today for more details!
Related Post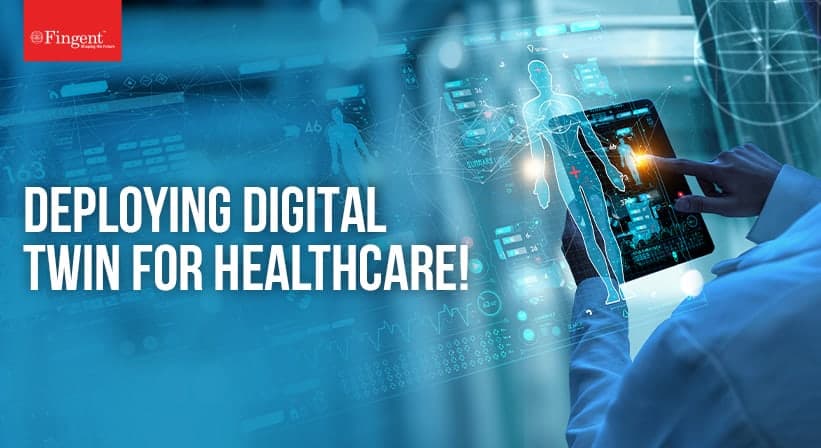 Over the next three years, 66% of healthcare executives are……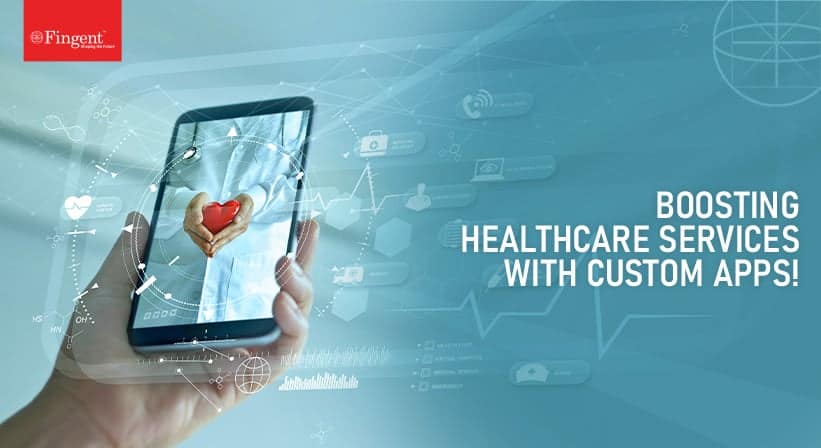 Healthcare is a vast customer service industry that is trying……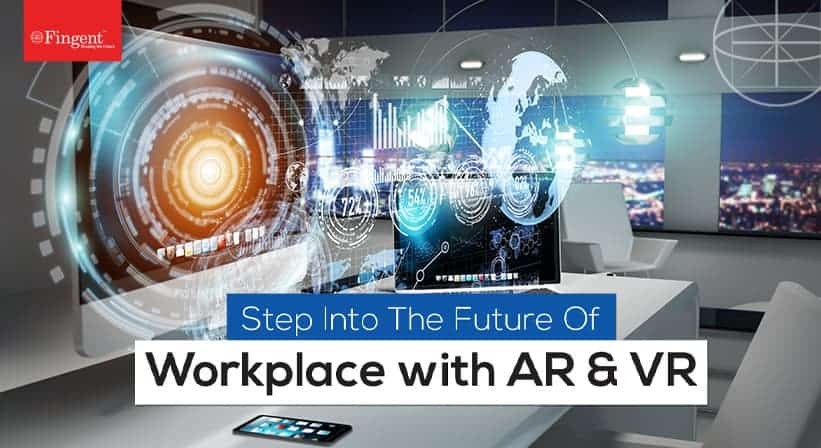 "The advance of technology is based on making it fit……