We help nonprofit organizations streamline data collection, stay compliant, and maximize engagement
Nonprofit Segments We Serve
Professional associations and lobbying
Foundations and grant-making groups
Religious charitable endowment groups
Educational nonprofits and communities
Real-time tracking of donor and donation data
Fetch real-time reports on funds and resources
Health-related nonprofits and policy analysts
Custom applications to accelerate fundraising
Streamline program management and measurement
Personalized marketing engagement
Manage relationships, fundraising, programs, and reporting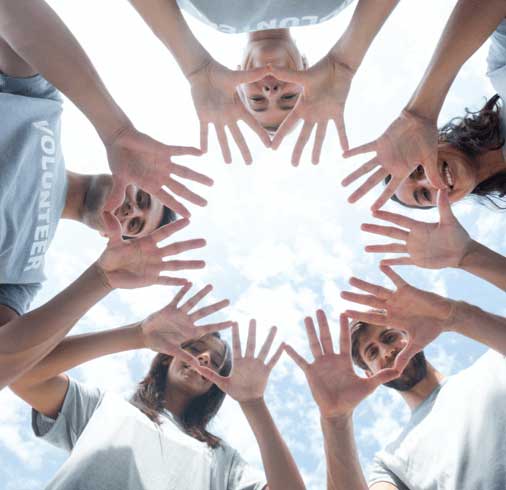 Challenges Affecting the Nonprofits Sector
How We Help Our Customers
Secure and Custom CRM solutions
We work with nonprofit organizations to help them manage customers or donors through custom CRM solutions, use machine learning to identify trends and opportunities, make data accessible throughout the cloud, and keep information secure with professional-grade cybersecurity infrastructure.
Using Data Analytics and Visualization
Our team of business analysts and data visualization experts will help keep your data filtered and sorted, allowing for better and more comprehensive visualization. We put together data taken from multiple sources in order to track trends and analyze results, identifying any potential inefficiencies.
Allowing Accessibility with Automation
We help nonprofits maintain compliance by automating record-keeping, streamlining data collection, and ensuring that all data is securely stored in the cloud.
Restricted Funds Tracking
We utilize technology to effectively track restricted funds, allowing nonprofits to better manage them and reassure their donors that their money is being used efficiently.
Hundreds of leading businesses have derived strategic advantages from our transformative solutions.
The entire engagement was completely transparent and very systematic. It's been an exceptional working experience.
Their team is completely committed to our success as a client, and they do that with their dynamic team.
They've also been great at meeting the needs of our timeframe versus theirs.
They go above and beyond what the typical developer interaction would be.
They were highly responsive to our needs.
We found their project management solid.
Reviews from engineers testify that their code was consistently solid and comprehensively documented.
I have been very pleased with Fingent Corporation's user experience and design capabilities.
Fingent's project team demonstrated passion and commitment throughout the dev cycle and it was very evident in their work.
They're an honest company to deal with … they were always fair and reasonable.