Guarantee a high-quality user experience with custom software maintenance and support
Hiring the right company to design and develop custom software is highly crucial for your business's success. It is equally important to hire the right company to maintain and support custom software for a smooth user experience. However well designed, every software requires further maintenance and support services after its design and release to the market. At Fingent, we offer maintenance and support plans that account for expected and unexpected custom software issues. Our leaders answer these relevant questions to help you make a wise decision.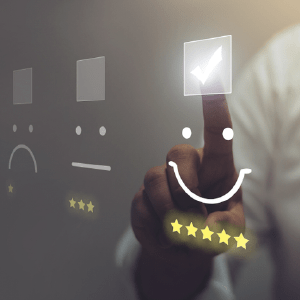 Understanding and implementing custom software maintenance and support
Experts at Fingent give you a clear and transparent overview of what is involved in your custom software's maintenance and support, which will help you make the right decision in choosing a partner. Here are some key questions to ask:
Custom software maintenance
Custom software maintenance can be defined as proactive development, which allows you to add more features. Maintenance helps triage low priority 'bugs' that do not deteriorate the software design or diminish user experience.
Custom software support can be defined as fixing software with reactive development. It involves troubleshooting and ensuring that the user experience isn't hindered and issues are rectified in real-time.
Why do you need custom software maintenance and support?
Have an urgent need to align and adapt your application to changed business requirements and current market challenges.
Need to make modifications to your custom software to meet newly introduced constraints.
Run a business that needs professional maintenance services constantly.
Your custom software requires preventive maintenance.
Your platform needs technical adjustments to continue to perform at an optimal level.
Your web application has encountered specific problems that need to be fixed urgently.
Your business needs drastic measures to avoid financial loss and downtime of the organization
You choose to remain competitive and relevant in the more efficient technologies of the market.
You must integrate your platform with other systems or tools.
Your app requires immediate updating or consulting services.
You want to recreate open-source custom software that considers all your business requirements.
Types of custom software maintenance and support we offer
Our expert maintenance engineers are highly experienced in all aspects of Maintenance and Support. Here are the different types of maintenance and support services that we offer at Fingent:
Corrective maintenance is usually the most urgent type of maintenance.
Corrects user-reported errors in source code.
It focuses on low-priority issues.
It is often an enhancement request rather than fixing defects.
Identifies and fixes logical, coding, or design errors.
Restores the system to an operational condition with little or no downtime.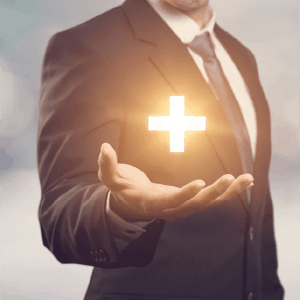 Preventive maintenance aims to prevent problems that can arise in the future and provide a better basis for future development.
It includes modifications that do not directly affect the end-user.
Provides a better basis for future development.
It includes documentation, updates, and comments.
Ensures that your software does not break down unexpectedly.
Perfective maintenance involves minor system improvements that include the reorganization of data sets within a database
These improvements allow for a quicker search.
It does not require more storage space.
Allows for rigorous tests, enhancements, and modifications to increase the performance and strength of the application.
Implements new features based on user submissions.
Focused on iteration, it elevates the functionality and performance of the custom software.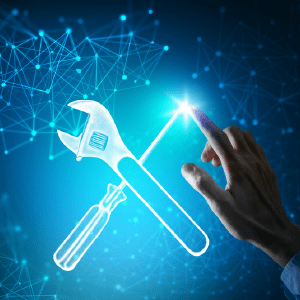 Adaptive maintenance deals with adjusting the software to recent operating system updates or new hardware.
When external problems in one part of the system disrupt the system, we alter the code in another part of the software to correct it.
We change the codebase to update the changes caused by the operating system, hardware, software dependencies, or business policies of the product.
We modify the system to cope with those changes.
Why choose Fingent to maintain and support your custom software?
If you are looking to hire a software maintenance team, Fingent is the best company to partner with. Our services will keep your system updated with the latest technologies enabling your custom software to function efficiently and seamlessly. The maintenance and support we offer at Fingent include all updates and modifications that have to be done after the custom software product is delivered.
Flexible and efficient solutions
We offer flexible and efficient solutions for the maintenance and support of your custom software. We ensure that you have an uninterrupted operation of your custom software while implementing the enhancements and changes.
Our delivery services include all types of maintenance and technical support. We offer a broad range of services extending from adaptive maintenance, preventive maintenance, corrective maintenance, third-party server maintenance, and more.
Fingent's custom software maintenance and support services are cost-effective, round-the-clock, and on time. We have the best organizational structure and provide multiple hiring options. Our services extend the life of your custom software. We ensure smooth functioning by warding off unnecessary downtime and expenses.
With significant expertise in cutting-edge technology, we provide the best software testing solutions and updating applications.
Robust custom software maintenance and support plan
Fingent has a dedicated team of skilled specialists who apply efficient types of support software. Thus, we provide quality solutions to avoid any future inconveniences to your custom software. Here is how the plan works:
Scope: We discuss your requirements regarding the needed maintenance and support services. We analyze your application and determine what measures should be taken.
Agreement: We make a formal agreement on the responsibilities.
Work: We start the maintenance and support process and ensure your business prospers.
Benefits of hiring a custom software maintenance and support partner
While you maintain all upgrades, we make sure you archive older releases of custom software so that you can find it easily when required. Our team can help your software evolve by improving the user experience and adding new features. It is worthwhile to hire a dedicated, expert team like Fingent because:

We know the program well
Skilled programmers know what makes a good code and how to refine it. They constantly learn how to write clear and optimized code that benefits your custom software.

Maintenance is technically and intellectually complex

We know how to prioritize
When your business requires a custom software application to be developed, you need to get it done with the right partner.
Featured Customer Success Stories