How Can Custom-Made Software Provide Superior Customer Service In The Healthcare Industry?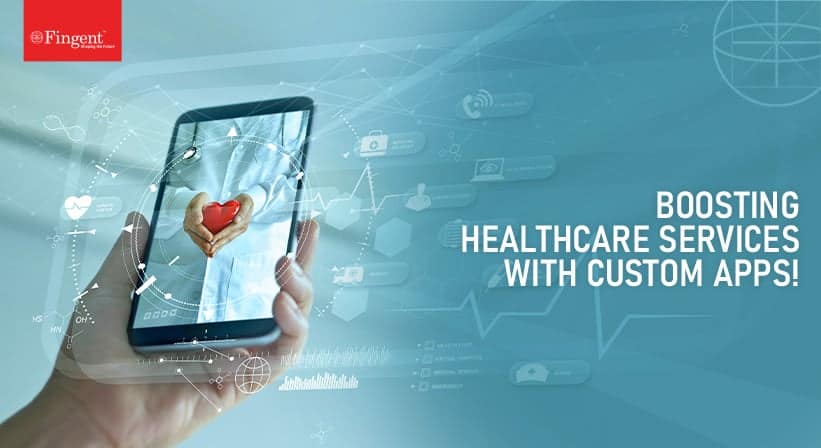 Healthcare is a vast customer service industry that is trying to improve patient health and healthcare processes. This patient-centric approach has evolved, especially after the COVID-19 pandemic. Virtual consultations and telemedicine practices have increased rapidly in the last two years. A report by PwC on global healthcare trends reports, 91% of consumers who used virtual clinical care in the past would do so in the future. Additionally, the Center for Disease Control and Prevention (CDC) shows an increase of 154% in the use of telehealth in March 2020 compared to the same period in 2019.
As patients are demanding much more streamlined and seamless access to healthcare, most organizations are trying to get rid of old conventional systems that limit performance. Today, patients seek personalized treatment. That's where custom-made software comes into the picture.
Read more: Is Augmented Reality the future of HealthCare?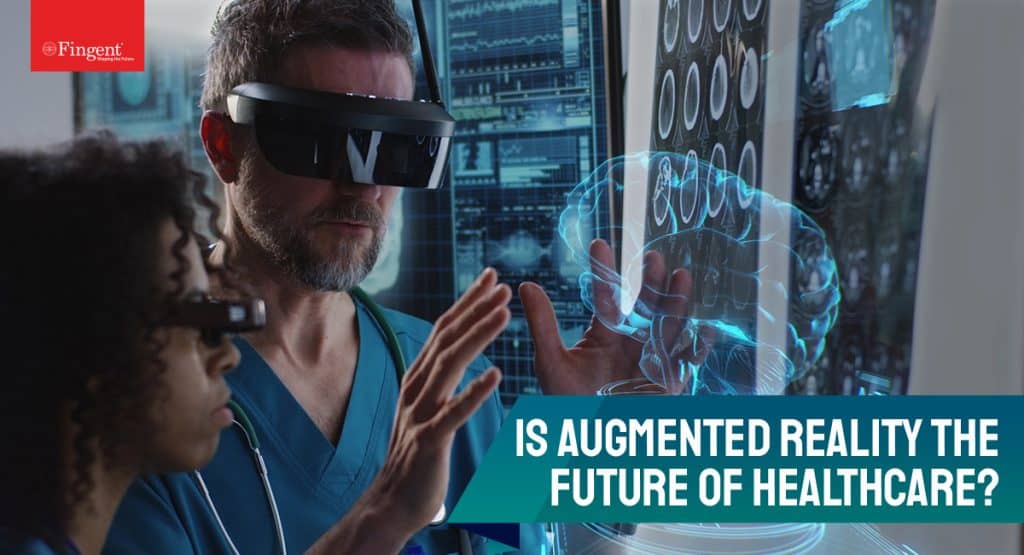 Custom software is built to cater to the specific needs of the users. They intend to solve unique challenges. Emerging technologies have proved an immense benefit to the healthcare sector. When these technologies are integrated together they bring various benefits to doctors, patients, medical organizations, and the entire healthcare industry.
A few commonly known custom software solutions for healthcare are:
Electronic Health Record (EHR)
Hospital Management Systems
Telemedicine
Electronic Prescriptions System
Appointment Scheduling
Medical Equipment Management
Medical Research
In this blog, we will further dig into how custom-made software provides superior customer service in the healthcare industry.
How is custom-made software boosting patient care?
1. Improved personalized patient services
Data-driven patient services are adding value to patient care. Data that is recorded, transmitted, and easily available is helping improve doctor-patient interactions. This allows healthcare organizations to personalize their patient services. Additionally, they can manage their interactions with thousands of patients without the need for administrative overhead.
2. Improved communication and organization
With custom-made software, different departments can communicate easily and improve the organizational culture of hospitals. Departments can share information without the need for manual entries and documentation. Also, patients can visit any department without carrying any document along as the information is already available electronically with the hospital.
3. Improved growth
Custom software digitally transforms the traditional medical record maintenance system and makes it paper-free. The Electronic Medical Record (EMR) can store data of thousands of patients securely host on the cloud. This decreases operating costs and eventually increases the ROI. Thus, custom software plays a pivotal role in improving business growth.
4. Integrated system
Custom-made software integrates different workflows that your organization requires daily. Custom software can synchronize several simple and complex processes such as finance, OPD, human resources, etc., in a single place. This helps reduce workplace stress and allows healthcare providers to invest more time in patient care.
Read more: Choosing Prescriptive Analytics over Predictive Analytics in Healthcare!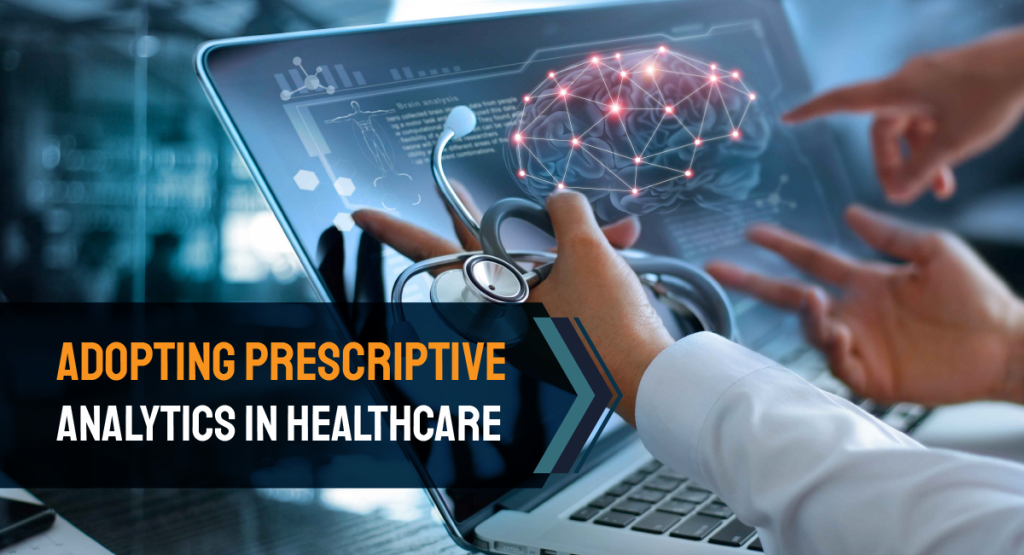 Why is Customer Service a priority in Healthcare?
Health issues can be stressful emotionally as well as financially. When engaging with healthcare organizations, most patients expect personal care in addition to the treatment. Thus, the more personalized the care, treatment, and engagement with patients, the more likely it is to have happy customers.
How can custom-made software improve customer service?
1. Scheduling appointments
Using custom-made software, healthcare organizations can improve the scheduling experience by reducing wait times and the time taken to capture patient data. It can also help provide appointment confirmations and reminders via text message or email prior to the appointment.
Booking appointments is the most elementary feature in most healthcare apps.
2. Service delivery experience
Custom-made software can provide healthcare practitioners with complete access to patient records health history along with diagnostic tools and systems. In addition, healthcare practitioners can use digital tools to record treatment notes, patient recommendations, queries, and diagnosis notes while interacting with the patient. This helps provide patients with tailor-made experiences and improve customer service in general.
3. Post-appointment follow-up
Healthcare practitioners can use auto-trigger feedback forms that allow patients to rate their experience, which will enable them to measure patient satisfaction. Doing so will improve customer engagement and foster a long-term relationship with patients.
Read more: Custom Healthcare Software Development: Why Is It Better To Outsource It?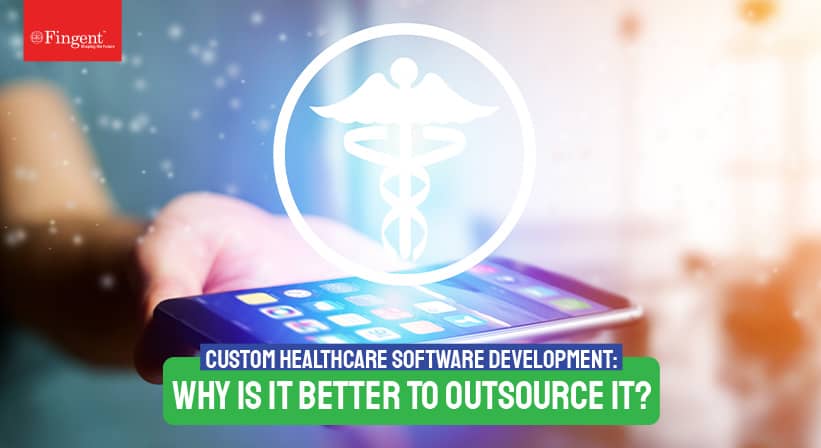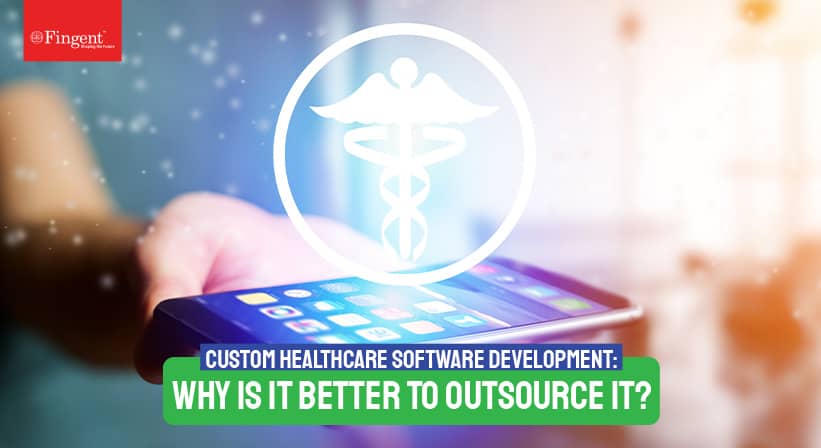 How Fingent can help your healthcare organization improve patient care?
Whether your healthcare business is small or big, a custom healthcare solution is the only way to move ahead in the game and ensure quality and effective patient care services. Fingent is a trusted partner and has been proving efficiency in custom-made healthcare solutions for years. Here are some of Fingent's success stories in enabling healthcare organizations to drive unique and streamlined customer experiences.
#1 A Custom Solution To Simplify Patient Care

Miscommunication between doctors, patients, and healthcare providers can turn life-threatening. That's why it's highly imperative that communications are streamlined. Although this itself could be a challenge!
That's why Fingent helped develop a simplified patient-care solution, Encourage, that promotes effective communications amongst the various players in the healthcare ecosystem. A doctor can keep track of patients' progress, assign tasks, and set reminders and care plans, as part of the patients' profile. Patients can also get involved and also add selected caretakers to the care plan. The solution not just helps streamline communication, but also helps improve patient engagement and allows to better educate patients and families on various treatments.
Know more on how Encourage turned an apt custom software solution for simplified patient care!
#2 Healthcare Service Platform

Providing the right healthcare guidance, knowledge, or tools to the patients or their families can be time-consuming. Plus, it's also imperative that the information shared is confidential and extremely accurate.
To streamline and solve such challenges in patient engagement and collaboration, Fingent helped develop an online platform, NovitaCare, that helps engage patients, providers, researchers, and NGOs to collaborate online and facilitate quality care. The solution equips many early-stage healthcare start-ups to streamline their workflow, improve patient-caregiver and caregiver-patient interactions, eliminate wastage, improve accountability and raise patient care quality.
Learn more on how NovitaCare turned into a top-notch solution for healthcare patient management.
#3 Improving Visibility on Hospital Performances with Data Visualization

It is vital for patients to choose the best hospitals and healthcare centers based on their performances. NHS wanted to create a platform that streamlined this search with metrics that compared hospital performances to showcase the best and those with good success rates.
Fingent designed an application that utilized data inputs from NHS to create interactive visuals and graphs to compare hospital performances. The solution drills down the minute of details to analyze hospitals across various parameters to deliver financial, clinical, and geographical insights, highlighting key performance issues and indicators.
Read more on how NHS used Fingent's data visualization capabilities to identify the best-performing healthcare centers.
#4 Cutting-edge Web Application for Health Insurance Decision-makers

In partnership with Casenet's ASG, Fingent helped simplify TruCare Insights, a nimble PHM platform that aids healthcare payer organizations.
Casenet's Advanced solution group wanted to create an application that provides action-oriented dashboards and management ease to healthcare payer organizations. The platform, TrueCare did not provide integrated reporting options, and maintaining reports and reconciling them required excessive manual labor. Thus, Fingent helped the team build a highly scalable web application, with best-in-class UI/UX design, to seamlessly integrate the complex workflows of TrueCare, and manage 10 mn+ data records using custom filters.
Know more on how helping Casenet simplify their platform TrueCare streamlined their workflow and management!
Using our proven strategies, Fingent has helped many healthcare organizations and non-profit healthcare sectors boost performance and bring innovative ideas to life. Our experts help provide external perspective, agility, and understanding needed for real innovations. With us, you can get access to skilled software development professionals and all the ancillary roles to develop technology solutions that are apt and unique to your challenges. Additionally, we provide the best-in-class support during and after custom software development.
To know more about how we can help you deploy the top technologies for improved healthcare services, connect with us today!
Related Post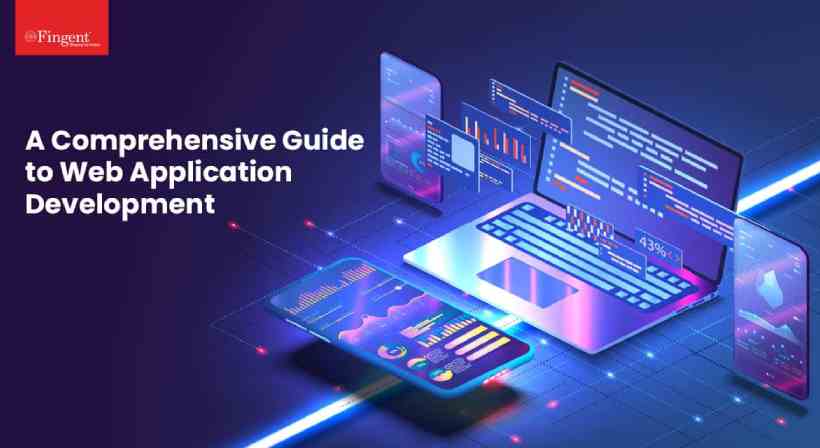 Web Application Development: A Detailed Guide for 2022 Web Application……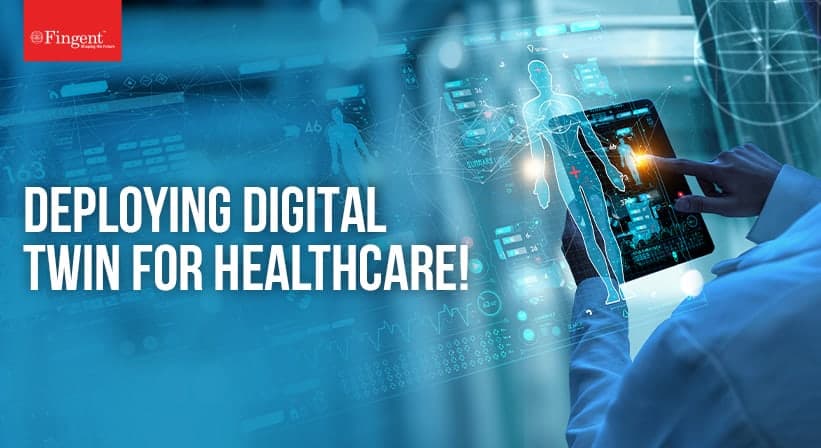 Over the next three years, 66% of healthcare executives are……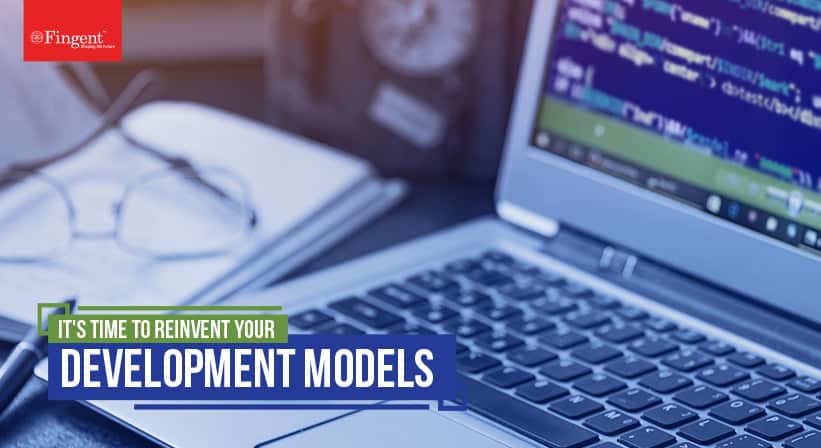 Low code/No code is becoming a fierce upcoming contender in……