Why modernize your legacy systems? What's the best approach to legacy systems modernization?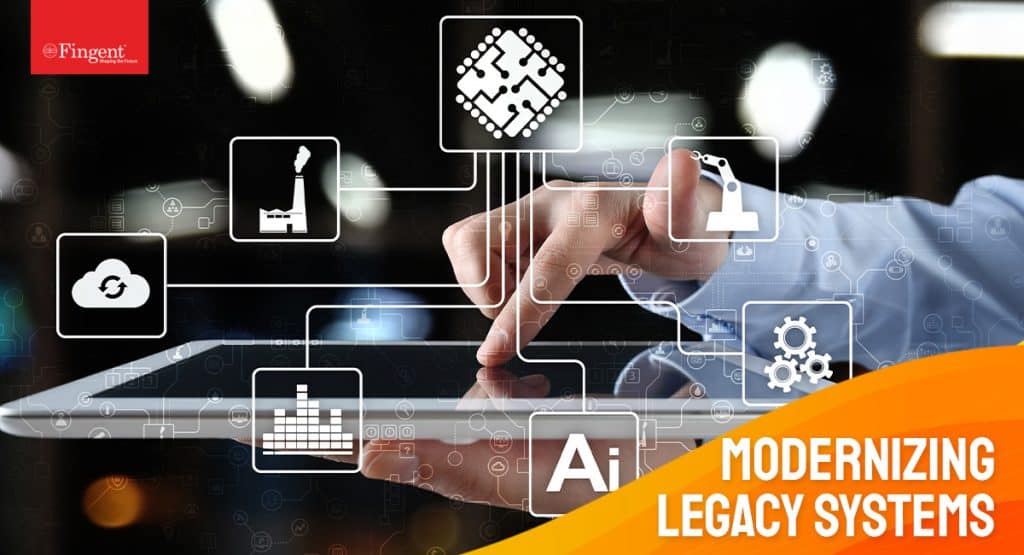 Identify the best approach to legacy system modernization
With changing customer behavior, enterprises have changed their norms and business applications. Now, retailers have to fulfill orders in a multichannel, multitouch eCommerce environment; consumer banks have to provide secure and user-friendly apps, and travel brands have reconfigured their approach to stay relevant in the face of disruptors.
All these changes require legacy system modernization.
What are legacy systems?
A legacy system may be different for each company, depending on their business. While many organizations prefer to leverage new software tools and run them on old systems, others update their applications one at a time. That said, few companies are still using both old software and old systems.
Read more: Four Ways to Future-Proof Legacy Applications

Legacy systems are considered old when the software fits the early 2000s, not 2020-21. However, not all legacy software or systems are defined solely according to their age.
What is legacy systems modernization?
Simply put, modernization means updating all or some of the IT stack to enhance your business processes and goals.
However, here are three definitions that will help you understand that legacy system modernization is more than just updating the system.
Legacy software

: The application(s) that your business depends on from the last year to the past decade or more.

Legacy software modernization

: Replacing and updating all inefficient systems, processes, and applications either partly or entirely. 

Re-platforming

: Modernization begins with the platform on which your business applications are built. Moving your e-commerce platform from Shopify to Magento is an example of re-platforming. 
There's no denying that business leaders drive innovation at their companies. But they need the latest technologies to enable and support this innovation. They need fast applications, systems that support connectivity, and platforms that bring all these together. Most older IT companies fail to meet these modern needs. So, legacy system modernization is a must in such cases.
Case Study
Customizable Course Mapping & Pivoting Application for K-12 & Higher Education.
Download Now!
That said, digital transformation has pushed application leaders to find effective ways to modernize legacy systems.
Why do you need legacy system modernization?
Legacy system modernization is more than just updating the system. It is about bringing the entire organization to meet the digital environment.
Some of the reasons to consider legacy modernization are:
It helps create and maintain a competitive advantage by building a solution that will help you stay ahead of competitors.

Provides reliable processes with reduced risks, improves the system's functioning, and improves performance.

Ensures satisfied customers and happier employees by meeting UX and performance standards.
Watch video!
It helps you scale in the future by transforming your IT stack into an agile platform for future change.

Secures your IT infrastructure from internal security breaches and external threats

From accounting software to CRMs, legacy systems introduce simpler integration with several new enterprise software used by various businesses.

Addresses the financial inefficiencies of legacy system

It helps realize growth opportunities, exceed customer expectations, and gain new customers by staying ahead of the enterprise software curve.
Have a look at some of the points in more detail.
Company finances
Integrated, up-to-date, and user-friendly software and systems will save your company on downtime, transactions, and more. For instance, Javelin Strategy & Research observed that mobile and online banking transactions cost only $0.10 while offline processing cost around $4.25 for financial institutions.
Older software and systems can help you spend less on technology, but they end up incurring other overhead expenses.
Case Study
A medical media company enhances its content delivery experience and user engagement by migrating to headless CMS.
Download Now!
Software integration
Most organizations rely on third-party APIs to realize maximum enterprise value. For example, Zillow, a real-estate listing site, relies on the Google Maps API for full functionality.
Making sure your new software system is ready for integration will help meet the expectations of your customers, employees, and stakeholders.
Gartner recommends how to approach legacy modernization  
Here is a three-step evaluation process provided by Gartner on how to approach the legacy system's modernization.
Step 1: Use six drivers to evaluate your legacy systems
There are six main drivers for the modernization of your legacy system. These are the issues or concerns that the legacy application has created due to its architecture, functionality, or technology.
Three of these drivers are from a business perspective, such as business value, business fit, and agility. So, if your legacy system does not meet the new requirements, it will have to be modernized to fit properly and should be updated to provide more business value. Systems that are not agile enough to meet digital business demand are more likely to risk liability.
Step 2: Evaluate modernization
Once you identify the problem and select the opportunity, look at the modernization options. Here are seven options provided by Gartner. These options are ranked based on the ease of implementation- the easier it is, the less risk and impact it will have on the system and the business processes, the difficult, the more risk and impact it will have.
Enhance and extend the application features by encapsulating its data and functions by making them available via an API.

Be it cloud, virtual or physical, rehost the application component to other infrastructure without changing its code, functions, or features. 

Make minimal changes to the code but not the code structure, features, or functions to migrate to a new runtime platform.

Restructure and optimize the existing code but not its external behavior to improve non-functional attributes and remove technical debt.

Modify the code materially to shift it to new application architecture and exploit newer capabilities.

Rebuild the application component from scratch while retaining its scope and specifications.

Eliminate the former application and replace it while taking into account the new requirements and needs.
Step 3: Select a modernization approach that has the highest effect and value
The last step is to choose the modernization approach by mapping the seven modernization options concerning their effect on architecture, technology, functionality, costs, and risks.
It is important to weigh all the options to identify the extent to which they will all have the desired effect with less effort and maximum positive impact.
Read more: Business Process Re-engineering: Facing Crisis with Confidence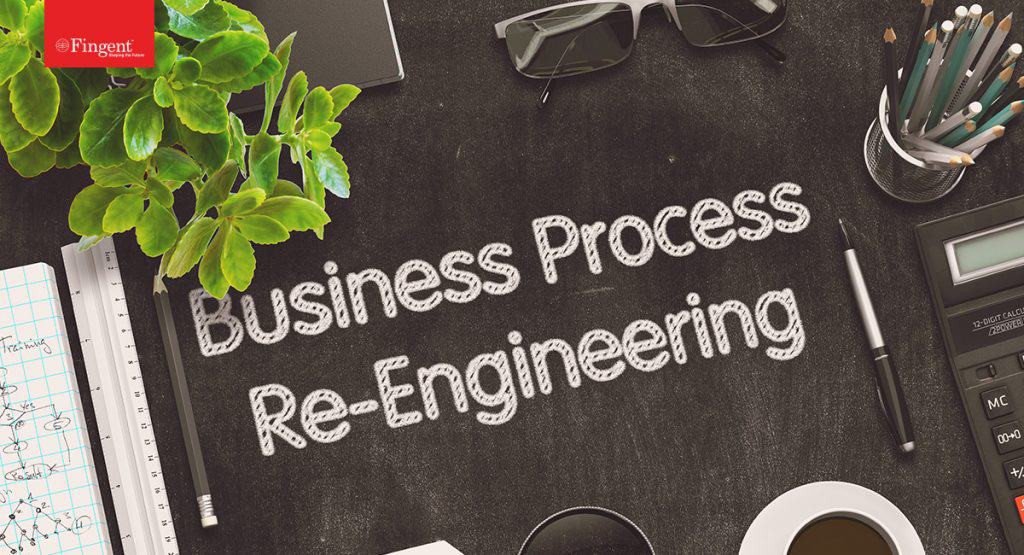 How can Fingent help update your legacy system?
Whether you are looking to re-architect your enterprise software or re-platform your entire system, or simply looking for new solutions that integrate with what you have going, we have you covered. We offer business process re-engineering and platform modernization services.
With expertise in various industries and a full-cycle in-house software development team specializing in legacy modernization, we can make your entire process efficient and personalized. Talk to our expert to know more about this. 
Related Post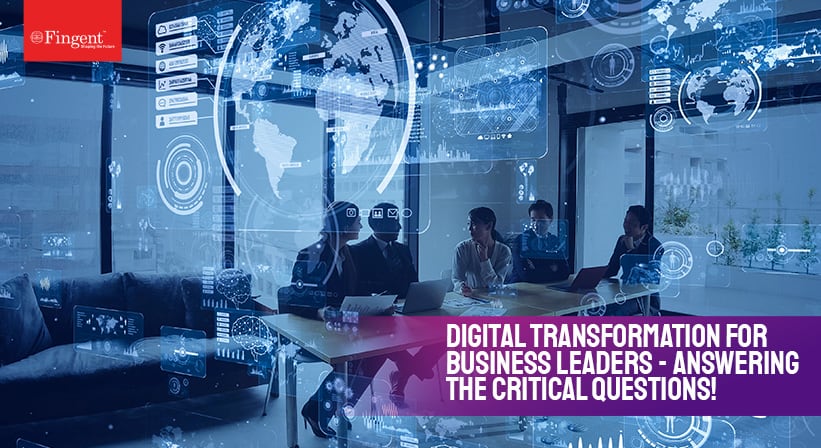 Digital transformation is pervasive. It is hard but absolutely crucial.……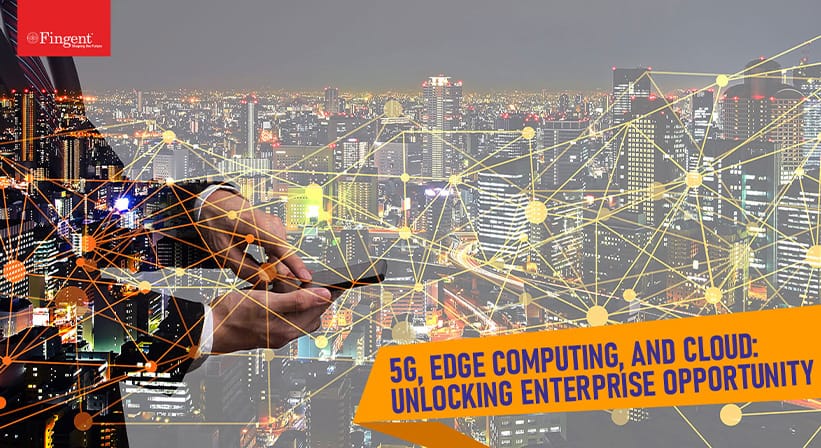 Everyone in the manufacturing world faces the fear of going……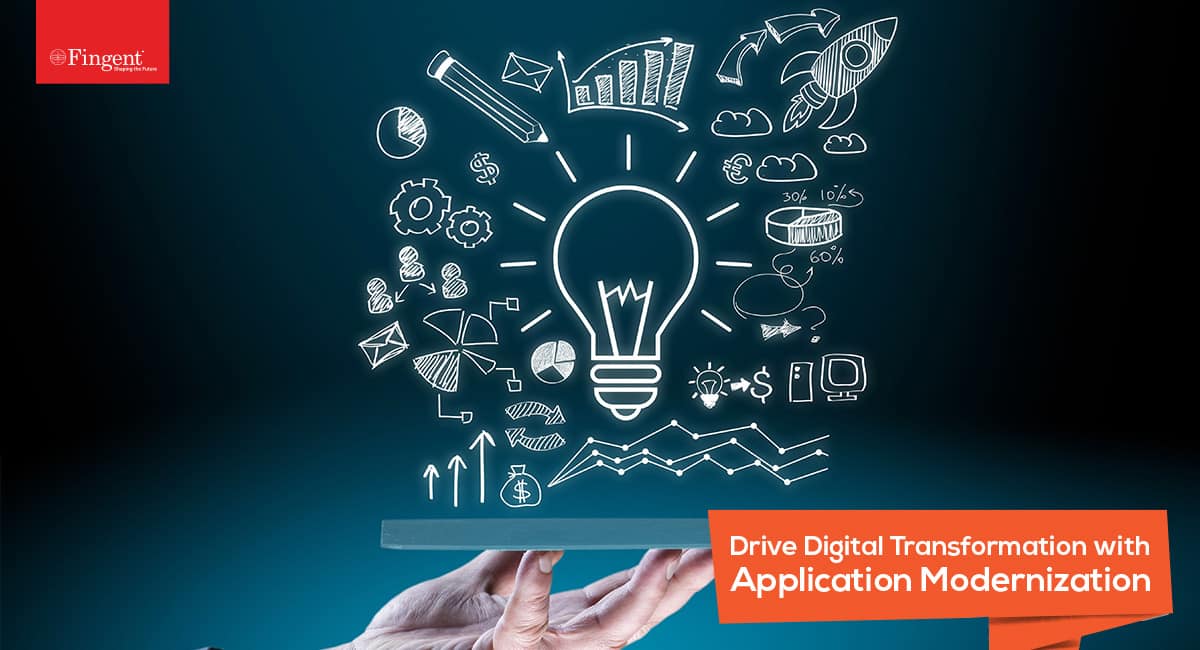 Reduce your operational costs and unnecessary investments with legacy modernization……