Migrate from ECC to SAP S/4 HANA with Fingent
Utilize SAP's latest innovations and make your business change-resilient by championing your move to SAP S/4HANA with Fingent. Our SAP experts and consultants understand how inextricably SAP is tied to your digital transformation strategy. That's why we have carved a unique S4 Hana migration approach tailored to your business needs. Since 2003, we have been helping organizations solve business challenges using technology.
SAP S/4HANA comes on-premise, cloud-hosted, or hybrid. It eliminates redundancies and avoids the necessity to separate OLTP and OLAP. S4 HANA migration helps you apply speed to a simpler data model. Your employees can gain predictive insights and focus on value-adding work as the built-in machine learning enables automation of key processes across your business. With Fingent, you can plan your step-by-step migration to S4 Hana and accomplish the same at your own pace.
Simplifying S/4HANA Migration
Analyze the right platform (On-Premise or Cloud) that fits your requirements and budget
Analyze if cleansing of data is required to avoid risks of licensing and downtimes
Successful migration of legacy SAP system to SAP S/4HANA
Detailed business roadmap and end-to-end technical support for seamless S4 migration
Methodical and systematic execution from planning to migration
Create SAP Sandbox environment initially as a proof of concept (POC) to test the workarounds in real-time
Migration: Benefits and Significance
Fingent's SAP S/4HANA migration approach is tailored to your unique business need. Our consultants are always available to walk you through the advantages of SAP S/4HANA migration and guide you in selecting a suitable migration methodology.
Business Benefits
Modernize business systems with the latest technologies
Increase business agility and flexibility
Integration with new technologies such as AI and machine learning
Reduce the challenge of managing premises-based business suites
ECC to SAP S/4HANA Migration
Simplify business landscape and improve productivity
Automate routine tasks and improve business performance
Empower employees with real-time BI and insights
Take advantage of the intelligent technologies offered by SAP S/4HANA
Cloud Deployment
Built on SAP HANA, SAP's high-performing, in-memory database
Cloud integrates several business applications
Powered by SAP CoPilot, Machine Learning, and predictive analytics
Highly desirable ERP solution for small and medium businesses
On-Premise Deployment
Built on SAP's in-memory database, SAP HANA
Can be managed internally by an organization
Control functions, data, HANA database, applications, systems, networks, servers, etc.
SAP outsourcing partner takes care of deployment and maintenance
SAP S/4HANA Migration Approach
Greenfield Migration
If you are migrating from a non-SAP legacy ERP system or an SAP ERP system like ECC, you can implement a fresh start using the Greenfield approach. We help you implement SAP S/4HANA and load the initial data by migrating your legacy system's master and transactional data. We are authorized to use standard data migration tools and content shared by SAP.

Fingent solution benefits:
Lower TCO and increase speed-to-innovation
Eliminate infrastructure constraints and software dependencies
Customizable, scalable and compatible migration approach
Optimize infrastructure and processes in a better fashion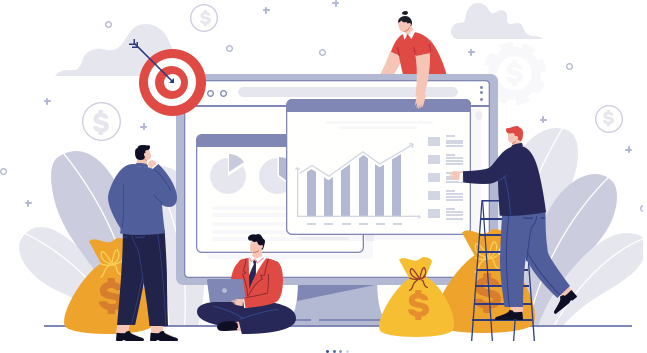 Ready to start the transition to SAP S/4HANA? Expedite your journey to the intelligent ERP with Fingent.
Our SAP solutions are aligned with our customers' changing requirements. We ensure that our clients benefit from streamlined and automated IT processes and optimum resource utilization for constant business improvement.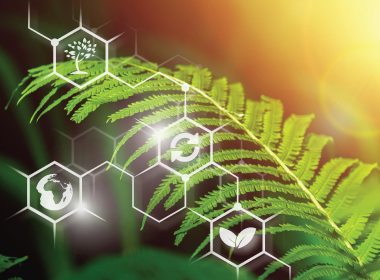 Fingent helps Sonic Biochem attain a seamless migration to SAP S/4HANA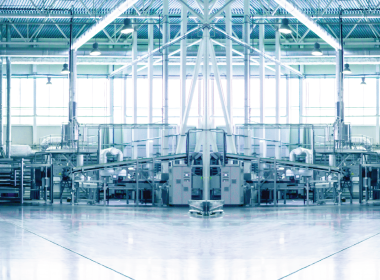 Thermo Pads partners with Fingent to migrate from ECC 6 to SAP S/4HANA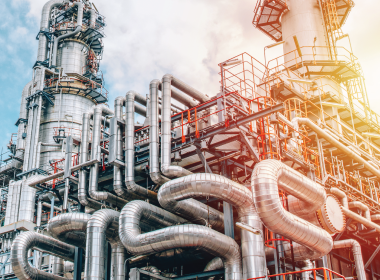 Oil & Gas company enhances preventive maintenance and reduces paperwork with SAP S/4HANA