SAP Application Management Services (AMS)
The foremost challenge of any IT manager or CIO today is to reduce unwanted costs, achieve more with less budget, handle workload spikes, manage IT spend, and monitor backlogs effectively. With the growing demand for SAP applications, businesses are desperate to get dedicated and reliable support and technical expertise to meet their strategic goals.
FinAMSCare, our AMS framework, is designed to simplify your application maintenance, optimize costs, and ensure seamless integration of IT infrastructure. FinAMSCare offers the flexibility to pick and choose from a bouquet of services or skill sets on an ON-DEMAND BASIS. Our AMS services are executed on a GLOBAL DELIVERY MODEL – with a combination of onsite and offshore resources as the requirement/project would demand. FinAMSCare prevents you from making any upfront payments.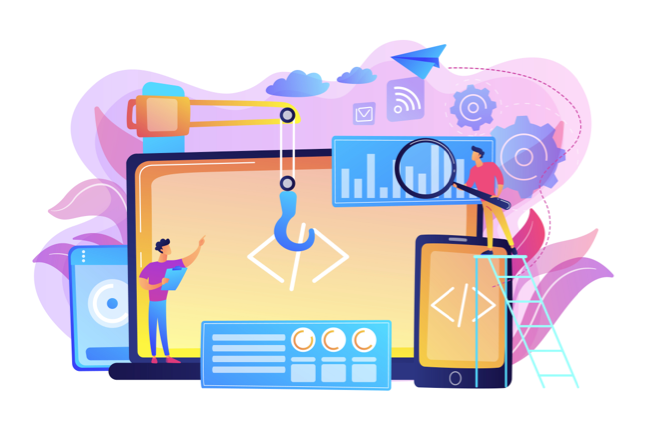 Benefits of Fingent AMS Services

Service Points to Save Cost and Time
Customer pays only for the time actually utilized
One service point is equivalent to one hour of offshore support
Purchase and use service points on the fly

Process-oriented Methodology
Robust ITIL processes to optimize resources and costs
Increased landscape optimization and continuous landscape monitoring
Best security practices from SAP, user authorizations aligned with GRC standards

Work with a Certified SAP Partner
Leverage AMS for any specific operation such as monitoring database and transport management, BASIS activity, etc.
Extend current SAP team through Skill Augmentation or opt for a Complete Outsourcing
Attain demand leveling and gain capabilities that only a certified SAP partner can provide

AMS Model Different from Others
Tools, accelerators, and knowledge repository reduce total cycle time for issue resolution or project execution
Support any regular business as well as projects like Upgrade/ Module Implementation
One-to-one relationship with SAP leadership ensures early aligning with product strategy and roadmap
Fingent AMS Framework - FinAMSCare
Fingent SAP AMS framework is an established and cost-effective AMS model that encompasses a broad range of Application Maintenance and Support services. FinAMSCare, our uniquely designed AMS framework, helps us extend support to our client's objectives 24/7. Designed by our certified and experienced SAP consultants, FinAMSCare reduces total-cost-of-ownership (TCO) and ensures quality service delivery to our customers. Regardless of the type of maintenance required, our AMS model can be adapted to your specific needs.
Our SAP Application Management Services & Solutions
Our SAP AMS solutions offer your enterprise the freedom to focus on valued business operations and ensure continuity in the long term. For more than a decade, we have been helping businesses – small and large – solve business challenges using technology. Providing a strong ITIL process and effective resource and cost optimization, we help you evolve with the latest technologies for improved business ROI. FinAMSCare delivers better service at reduced maintenance costs and guarantees close monitoring of SLAs.

SAP Technical Support
Fingent's technical support services are designed to strategically scale and revitalize your ERP. Leveraging our expertise allows you to derive more value from your application portfolio.
Data migration services
Application integration services
Add-on functionality developments and enhancements
Development using standard ABAP, FPM, Workflow, HANA, UI5, FIORI, WebDynpro, Adobe Forms, IDOC/ EDI, PI/PO, SCI, and BI/BW
Development using non-SAP technologies such as Angular, Node, Postgres, etc. to enhance your core ERP application
SAP upgrades as well as conversion and migration to S/4 HANA

SAP Functional Support
We offer functional and post-implementation business support services to initiate functionalities and procedures in your current and new business areas. Combining process redesign and user training, we help you optimize the utilization of functionalities.
Integrate and configure SAP modules and submodules
Manage business process changes impacting cross functional modules
Region-wise rollout of business units
Offer training and support to users
Manage and support year-end and month-end activities
Functional support for SAP S/4 HANA migration, SAP upgrades, etc.

SAP Basis Administration Services
Leverage the in-depth industry expertise and technical know-how of our SAP consultants to optimize your enterprise landscape and application usage. Performance evaluation of your SAP applications
Assess and expand storage as required
Security management and user support
Database and operating system migration for ECC and HANA
Support for SAP S/4HANA migration and other SAP upgrades
Monitor and optimize transport management
Support Package Application
Our SAP AMS Support Models
Fingent offers two principal AMS support models for maintaining your SAP applications: Skill Augmentation Model and Complete Outsourcing Model. Choosing the right model depends on your specific business requirements, budget, and critical business processes.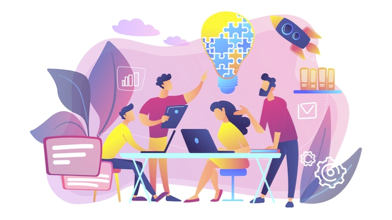 Skill Augmentation Model
If your team requires specialized skill sets or resources in niche SAP areas, you can leverage our Skill Augmentation Model. We follow a process-oriented methodology to maintain, enhance, and manage SAP ERP systems. Our cost-effective and streamlined SAP Application Management Services (AMS) range from on-demand SAP support to application monitoring, maintenance, support, and help desk services. We are well-placed to offer you the flexibility required to manage any business requisites. Ensuring feasibility, we list the business criticality, priority of implementation, and cost estimates to close gaps that need to be covered or customized.
Complete Outsourcing Model
Opting for a Complete Outsourcing enables you to replace your team with a partner like us (in other words, converting your Fixed Costs into Variable Costs). This helps you attain demand leveling (managing spikes in demand) and gain capabilities that only a certified SAP partner can provide. The role of a certified business process expert in SAP is inevitable for your company's future growth. With us, you'll get dedicated offshore consultants to streamline your business processes. Automate redundant tasks, reduce human errors, save time, and enhance business efficiency and productivity with our AMS services.
SAP Modules and Industries Supported
Streamlined sales management cycle
Effective sales order, delivery, shipping, billing, and payment collection
SAP SD, MM, WM, and other modules supported
Effective and flexible goods processing, movement, and stock maintenance
SAP FICO and SAP S/4HANA Finance Transformation to facilitate effective financial management
Streamline accounting, reporting, planning, and monitoring of costs
Integration with other logistics modules
Equip CFOs for successful enterprise transformation
Manufacturing & Maintenance
Enhance production planning and manufacturing activities
SAP PP, PM, and other modules supported
Efficiency in all maintenance activities, including inspection and repairs
Support corrective and preventive maintenance
End-to-end lifecycle management powered by SAP Solman and EAM
Asset tracking and management, streamlined process, and proactive improvements
Productive tools, methods, and process management content
Enhanced business integration and efficiency
Get proven, cost-effective solutions to stabilize your SAP applications and environment