Benefits and Significance of SAP S/4HANA Conversion
With ECC to S/4 HANA conversion, you will experience continuous application innovations. SAP S/4HANA conversion optimizes your application to make the best use of the SAP HANA database capabilities. It helps remove redundancy by unifying functionality (one functionality for one objective), offers responsive user experience design, and reduces your data footprint.
Fingent's SAP S/4HANA conversion capabilities, powered by our proven methodology, product knowledge, industry expertise, assets, and skilled team, will help you fully capture the value of SAP S/4HANA. From building a business case and planning your SAP S/4HANA journey to defining your conversion roadmap, we help you accomplish a seamless conversion to the intelligent suite. Our experts evaluate your organization's existing systems, architecture, and technology to eliminate possible conversion risks.
Simplifying S/4HANA Conversion
Analyze the right platform (On-Premise or Cloud) that fits your requirements and budget
Analyze if cleansing of data is required to avoid risks of licensing and downtimes
Successful conversion of legacy SAP or non-SAP ERP system to SAP S/4HANA
Detailed business roadmap and end-to-end technical support for seamless S4 conversion
Methodical and systematic execution through pre-conversion, conversion, and post-conversion phases
Create SAP Sandbox environment initially as a proof of concept (POC) to test the workarounds in real-time
Conversion Backed by Our Experts
Fingent's SAP S/4HANA conversion services are backed by professional project management practices. Our robust technology innovation experience and turnkey solutions have been implemented across multiple industries and lines of business.
Landscape assessment and Preparation
Database conversion & migration as well as technical conversion & migration
Implement SAP S/4HANA without disrupting existing processes
Modify current business processes to unlock better value
Evaluate technical and functional aspects and the number of systems to be converted
Conversion Journey
Pre-conversion processes to detect any issues in the early phase of the project
Actual system conversion including adaptation to new business processes, validation, and so on
Post-conversion support and follow-up activities to ensure users get maximum value from SAP S/4HANA
Help customers align with these phases throughout their SAP S/4HANA journey
Conversion Method
Determine if current databases should move to a new version
Greenfield migration to move data from old SAP system into new S/4HANA environment
Brownfield conversion to upgrade live systems and reuse existing elements selectively
Smart brownfield conversion for selective migration and process retention
Deployment Option
Identify the right deployment option
On-premise or cloud deployment based on business needs
Evaluate each solution against specific organizational needs
Manage conversion costs in line with budgets and time frames
SAP S/4HANA Conversion Approach
Pre-conversion Phase
During this phase, Fingent analyzes the current usage of your system and its degree of customization, focusing on the system's critical areas. We do an impact analysis to determine the relevance of conversion for your system and identify the functional efforts and the business process redesign needed for the conversion. We also assess the compatibility of custom objects with SAP S/4HANA and evaluate insights on existing master data and transactions.

Pre-conversion involves:
System Requirement
Maintenance Planner
SI-Check
Custom-Code Analysis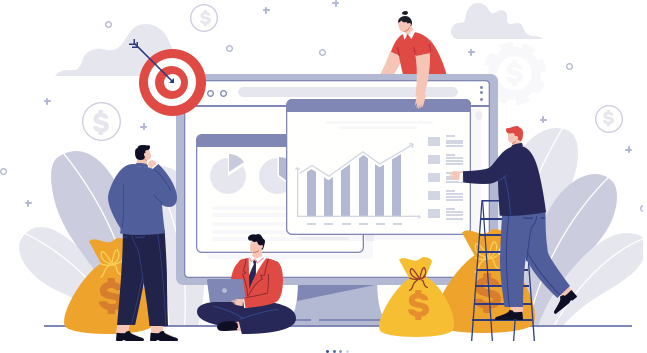 Ready to start your transition to the most intelligent ERP? Accelerate your SAP S/4HANA conversion with Fingent.
Our SAP solutions are aligned with our customers' changing requirements. We ensure that our clients benefit from streamlined and automated IT processes and optimum resource utilization for constant business improvement.