Information Technology in Healthcare: Applications and Role
The Growing Significance of Health Information Technology
From anesthetics and antibiotics to MRI scanners and radiotherapy, health information technology (HIT) is transforming patient care in unprecedented ways. Customized healthcare applications, medical practice management software, remote patient monitoring technology, and other health information systems in hospitals, clinics, and medical facilities allow healthcare providers to stay relevant and competent amidst the waves of change.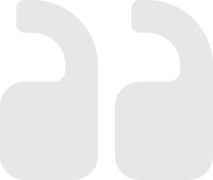 "Information is the lifeblood of medicine and health information technology is destined to be the circulatory system for that information."
– David Blumenthal
With a fair understanding of the key applications and role of information technology in healthcare, physicians, hospital networks, medical practitioners, and caregivers can successfully leverage health IT to reduce costs and improve the overall quality and effectiveness of patient care and experience.
What is Information Technology in Healthcare?
Health Information Technology (HIT or HCIT) is a key segment of healthcare as well as IT that involves the design, development, implementation, usage, and maintenance of information systems and software solutions for the healthcare industry.
Information technology in healthcare encompasses a wide range of functions, including and not limited to:
Current State of Global Healthcare Information Technology Market
Types of Health Information Technology
Health information technology collectively refers to the different types of software systems used by healthcare professionals, care providers, and sometimes patients, to store, share, and analyze health information. There are different types of Health IT systems.
#1

Electronic Health Records (EHR)
EHRs or electronic medical record (EMR) systems are used to document and store a patient's medical information, such as their health reports, diagnosis results, allergies, laboratory charges, treatment history, and so on.
Benefits of using EHR/ EMR systems:
#2

Medical Practice Management Systems
Medical practice management software is used to manage the different administrative and clinical aspects of your practice such as handling the documents pertaining to your facility, scheduling appointments, billing and payments, report generation, insurance eligibility verification, and other day-to-day tasks.
Benefits of medical practice management software:
Doctors can use the e-prescribing software to generate and share prescriptions with their patients online or send the prescriptions directly to the pharmacy in just a few clicks. This saves the time and effort for both the patient as well as the pharmacist.
Benefits of e-prescribing software:
#4

Remote Patient Monitoring Tools
Remote patient monitoring (RPM) is a kind of homecare telehealth that allows patients or their bystanders to use wearables or mobile medical devices to gather patient-generated health data and send it to healthcare professionals for virtual monitoring and diagnosis.
Examples of remote patient monitoring technology:
#5

Medical Billing Software
Medical billing software consists of tools that simplify billing-related workflows for healthcare facilities. It helps handle invoicing tasks, patient billing, insurance coverage verification and claims processing, patient demographics, creation of financial reports, and more.
Benefits of medical billing software:
Benefits of IT in the Healthcare Industry
The ultimate goal of information technology in healthcare is to enhance the overall health of the population by improving the quality of care that patients receive. Applying information technology in healthcare offers a lot of benefits.
Web Application for Health Insurance Decision Makers: A Case Study
In a world of complex and ever-changing healthcare dynamics, health insurance decision-makers often find themselves caught in a web of challenges. Casenet, a leading provider of population health technology solutions in the US sought a dependable ally- a tool that would empower them to sustain their business, optimize day-to-day operations, and unearth untapped user segments.
Fingent emerged as the transformative force, turning their struggles into resounding triumphs with the advent of TruCare Insights. This cutting-edge web application became the catalyst for empowering decision-makers with real-time insights and robust analytics. Seamlessly integrating with their existing systems, TruCare Insights revolutionized the management and exploration of data. It unveiled a suite of action-oriented dashboards and management tools, allowing leaders to monitor operations and streamline team workflows. The result was a powerful transformation.
Uses of Information Technology in Healthcare
Information technology is being used in numerous ways to improve patient safety, healthcare delivery, and communication between healthcare providers and patients.
Role of information technology in healthcare:
Top Health Information Technology Trends
#1

Internet of Medical Things (IoMT)
Virtual Reality solutions
allow both healthcare professionals and patients to interact with highly-personalized simulated environments.
Augmented Reality services
are becoming more accessible and affordable in healthcare due to their versatility. They can be used for medical imaging, medical education, dentistry, and nurses' training, providing an engaging and immersive learning experience.
#4

Artificial Intelligence
AI software development
is transforming healthcare by leveraging Artificial Intelligence (AI) to improve diagnosis accuracy, predict outcomes, and reduce medical errors. AI can enhance personalized medicine and drug discovery, providing new opportunities for improving patient outcomes.
#5

Cloud Adoption in Healthcare
Healthcare-compliant cloud platforms offer a robust and flexible foundation for rapid development and testing of new software platforms.
Key Considerations for Implementing Information Technology in Healthcare
Crucial steps for the successful implementation of health information technology:
Fingent is a top
custom software development company
offering healthcare information technology consulting, application development, implementation, maintenance, and support services for different players and industry segments in the healthcare ecosystem.
We help identify your medical practice's specific needs and come up with the best custom software solutions for improving patient care delivery and enhancing the productivity and performance of healthcare professionals. We also develop technology solutions for healthcare payer organizations and insurance carriers that help them make better decisions and improve their visibility in today's competitive market.
Our healthcare technology consulting team aims to deliver value through personalized healthcare application platforms and customized health information technology solutions designed to fulfill your business objectives. Contact us to understand how your business can benefit from our healthcare IT consulting services.
Frequently Asked Questions About Health Information Technology