Developing and Deploying Enterprise-Grade Applications with Microsoft
Microsoft technologies are used by businesses worldwide to develop software, services, and solutions for enhancing their operations. Today, almost every business uses an application running on the Microsoft tech stack to power their operations, drive sales, and maximize profits.
Software solutions developed using Microsoft technologies help your business in many ways:
Lack of internal and customer-facing applications will hurt your business performance. Outsource your app development to the right tech partner.
Microsoft Technology Stack – A Solid Foundation to Your Business Applications
When you decide to develop a business application, the next biggest thing that should be on your list is choosing the right tech stack for your application. Most of the modern enterprise applications trust Microsoft's technology stack for its dependable performance.
Top technologies of the Microsoft tech stack: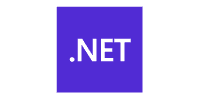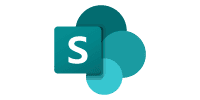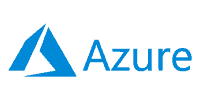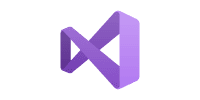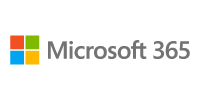 By engaging the right software development partner, you can easily cut through the complexity and choose the right technology stack for your business.
Benefits of Using Microsoft Technologies in Application Development
Microsoft technologies enable faster app creation and deployment, but the true benefits can be realized by working with the right software development partner.
Fingent's Expertise in Microsoft Technologies & Development Tools
Design and User Experience
Microsoft Development Services to Address Every Priority of Your Business
Fingent focuses on empowering our clients to maximize value from their business applications and environments driven by Microsoft technologies.
We help businesses develop and deploy:
Fingent's Success Stories on Leveraging Microsoft Technologies
Custom Project Management Solution for a Leading Manufacturer of Pharma & Consumer Goods
Fingent developed a customized project management solution for Johnson and Johnson, the leading American multinational pharmaceutical and consumer goods manufacturer, to help them identify project needs, manage communication with teams, escalate issues, and do much more - all from a single solution.
Implemented a lightweight solution with Microsoft WPF running over the .NET platform
Attained an overall productivity gain of 55% within the first quarter of deploying the solution
Lowered technology expenses by half using better insights, filtering options, and in-depth analytics
Microsoft technologies used: WPF, SQLite, Entity Framework, .NET, etc.
Rentmoji, The All-in-one Property Management Platform
A leading realtor wanted to develop a software application that centralizes all the aspects of the property management lifecycle. Analyzing the challenges faced by different stakeholders in the real estate business, we built Rentmoji, an all-in-one property management suite that helps streamline and manage diverse operations in the real estate industry.
The company grew from 2 to 160 employees within two years of implementing the software
Customized portals and integrations for tenants, owners, and vendors
Enhanced speed-to-market with cloud capabilities and automation
Microsoft technologies used: .NET, ASP.NET MVC, Entity Framework, etc.