Enabling utilities to modernize legacy systems for creating powerful, consumer-friendly essential services
Utilities Segments We Serve
Work and asset management
Smart grid operations
Environmental, health, and safety compliance
Enterprise analytics
Managed services
Industrial internet of things (IIoT)
Enterprise mobility solutions
Real-time data integration for advanced analytics
Predictive maintenance of legacy infrastructure
Solutions to manage distributed energy resources (DERs)
Robotic process automation for utilities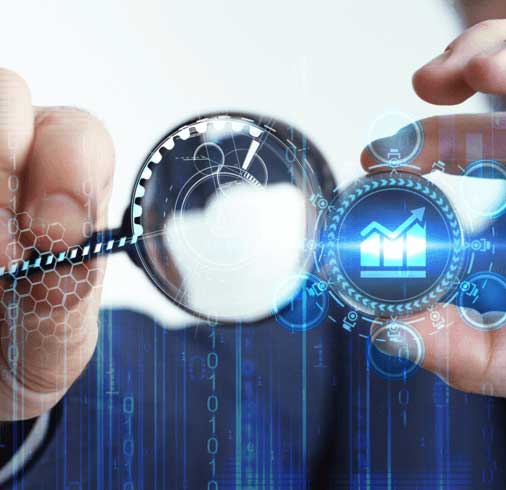 Empowering Utilities to Unlock Value in a Transforming World
We live in a world that runs on utilities. Changing consumer expectations, environmental concerns, and the growth of distributed generation of utility services are forcing utilities to find more efficient ways of delivering their services. To acquire more flexibility, utilities need to increase their focus on data-powered services unlocked by modern technologies. Fingent offers innovative, custom technology solutions to utilities in energy, gas, water, telecom, field business, and other infrastructure to modernize their services and delivery patterns.
We help enterprises in the utilities sector deliver safe, reliable, and sustainable energy products and services by offering software tailored to their needs. Our applications help you boost operational efficiency, increase cash inflows, streamline demand management, navigate environmental challenges, and enhance regulatory compliance. By leveraging analytics, cloud, IoT, AI, machine learning, and automation we enable utilities enterprises to reinvent their businesses.
Challenges Affecting the Utilities Sector
How We Help Our Customers
Incorporate AI and Automation for Improved Service and Satisfaction
We deliver custom solutions such as robotic process automation, and IoT-based solutions to enhance data-driven experiences and reduce overhead costs. Through AI technology like customer service chatbots, we help increase customer satisfaction.
We allow IT/OT integration by incorporating AI and advanced sensors to networks, fueling smart grids and multiplying returns on OT investments. A monitoring system aided by AI can drastically reduce any wastage of oil or energy.
We work closely with utilities enterprises to manage and schedule their services. Our interactive apps provide them real-time information and help them automatically manage activities and service histories.
We utilize custom solutions with a focus on customer satisfaction, using automated services, bots, and personalized feedback to meet the growing demand for specialized consumer engagement.
Hundreds of leading businesses have derived strategic advantages from our transformative solutions.
"Off-the-shelf products in the market couldn't accommodate our multi-party customer relations model."
"Fingent's custom CRM application streamlines processes for both our builders and suppliers. They even suggested ideas to maximize efficiency."
"Fingent helped us replace our technology with a new platform solution that included ASP pages and SQL databases. "
"They're very good at explaining things, not overwhelming us with technical buzzwords. "