With business risk increasing exponentially, regulations evolving constantly, and non-compliances being dealt more severely, it has become crucial for organizations to gain and maintain a robust risk and compliance strategy. We work with you in creating a solid foundation for risk management while minimizing the cost of compliance and ensuring business continuity.

Experts at Fingent help you build and deploy risk management tools that are scalable and tailor-made for your business. We help you build a risk management structure that will stand the test of time.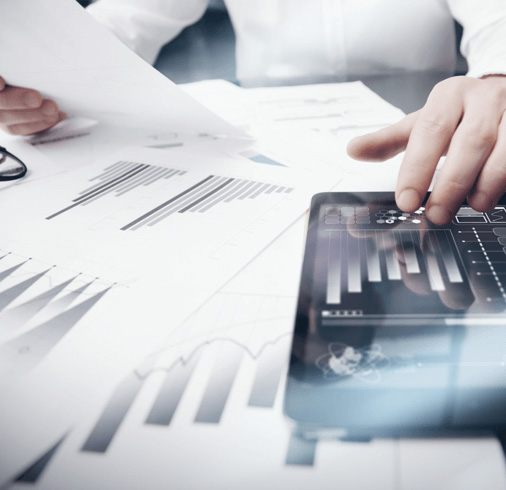 Our Risks and Compliance Services
Enterprise Risk Management
We help you incorporate a consistent and structured enterprise risk management (ERM) process across your organization. By this, we ensure that your business is on the ball when it comes to assessing business-critical risks and developing continuous and effective risk management processes.
Contract Management Services
Contractual commitments could translate into millions of dollars if regulatory compliances are not adhered to. We help you develop an automated contract management framework that is built on accountability and continuous improvement so you can rest easy and increase operational efficiency.
Regulatory and Compliance
We equip you with a resilient automated compliance framework created by a dedicated team of specialists highly experienced in ensuring adherence to GDPR, HIPAA, and data privacy laws. We ensure that you have comprehensive coverage of the entire compliance process to keep your business protected and efficient.
Expert IT Advisory Services
Experts at Fingent will help you navigate the ever-evolving world of technology and cyberspace. We help you with cybersecurity, business continuity management, risk management and controls architecture, and everything else that you need to ensure growth and efficiency.
Why innovate your business with us
Consistent high-quality results with robust agile teams and dedicated QA practices
Highly cost-effective and best-of-breed solutions with no last-minute surprises
Transparent project management with maximum adherence to deadlines
Our Unique Approach & Process
By initiating your project with Fingent, you get a dedicated and skilled team backing you up round-the-clock. All our processes are customer-oriented, designed to reduce the cost of business operations, address IT resourcing challenges, and offer you a competitive edge. We start with a deep analysis of your requirements and continue our relationship with post-launch support and updates.
1
Research and Discovery
2
Validating and Shaping Idea
3
Design and Prototyping
4
Development
5
Testing and Quality Assurance
6
Maintenance and Support
Hundreds of leading businesses have derived strategic advantages from our transformative solutions.
The entire engagement was completely transparent and very systematic. It's been an exceptional working experience.
Their team is completely committed to our success as a client, and they do that with their dynamic team.
They've also been great at meeting the needs of our timeframe versus theirs.
They go above and beyond what the typical developer interaction would be.
They were highly responsive to our needs.
We found their project management solid.
Reviews from engineers testify that their code was consistently solid and comprehensively documented.
I have been very pleased with Fingent Corporation's user experience and design capabilities.
Fingent's project team demonstrated passion and commitment throughout the dev cycle and it was very evident in their work.
They're an honest company to deal with … they were always fair and reasonable.