Business Process Outsourcing
Fingent's BPO is heading towards a maturity level where a new form of BPO, called 'Transformational BPO' is evolving; it constitutes Full Process Outsourcing and Multiple Process Outsourcing. Fingent's BPO has the potential to serve industries such as Banking & Financial Services, Media, Publishing & Entertainment backed by Value creation, Global delivery processes, new Output-based Commercial Models, and Strategic Partnerships with clients.
Indexing And Archiving Services
Indexing and archival is needed for data modeling, risk analysis, due diligence, pricing and doc-to-data integrity.Fingent offers a myriad of data extraction services serving banking, mortgage and insurance industries. Software driven double data entry mechanisms' are used to offer 99.9% accuracy. The number of data fields vary based on customer needs.
Data Backup and Duplication
Quick Document Retrieval
Full Profile and Text Indexing
Categorized Inventory management
OCR or Image to Text Conversion
Publishing and Cataloging services
Paper to digital document conversion, PDF conversion
Secure management for all types of documents
Data Entry Services
Data entry from hard/soft copy to any database format
Insurance claims entry
Creation of new databases and updates to existing databases for banks, airlines, government agencies, direct marketing services and service providers
Data Mining , Data Cleansing and Ware housing
Indexing of vouchers and documents
Hand written ballot/cards entry
Online completion of surveys and responses of customers for various companies.
Data entry from e-book and e-magazine publications on the Internet
Data entry from hospital records, patient notes and accident reports
Business card indexing
Custom data export/import interfaces with audits
Bonded mail handling cash, credit and check processing
Online data entry
Offline Data Entry
Image Data Entry
Book Data Entry
Data Entry for Medical Claims
Data Entry for Patient Records
Product Registration Cards data entry
Shipping Documents Data Entry
Subscriptions Data Entry
Data entry surveys
Data Entry for credit card applications
Coupon Redemptions Data Entry
Hand written Data Entry
Legal document Data entry
Insurance claim Data Entry
Data Entry for Mailing List/Label
Data Entry for Receipt /Bill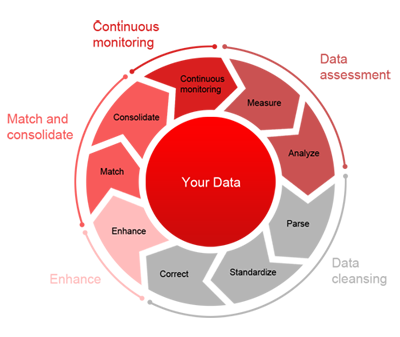 Data Cleaning
Data cleansing is detecting and removing errors and inconsistencies in data to improve its quality. The process of Data Cleansing involves standardizing, validation, and correction of data to maximize integrity and value. Data Cleansing is multi-faceted process, and a number of problems must be addressed to solve any particular data-cleansing problem.
Fingent Data Cleansing Services
Identify and remove duplicates in any data
Identify and tag similar records
Correct and enhance addresses, and verify, correct or add postcodes Remove obsolete data
Suppress against industry standard files such as MPS, GAS, TBR and NSF.