3D Commerce: Accelerating Customer Engagement In Retail
Industries in focus: Retail, Ecommerce, On-Demand Printing, Fashion & Textile
The sudden boom in the ecommerce industry has stiffened the competition for retailers. The only way to remain relevant in today's market is by providing unique customer experiences. But the new age digital customers need more than just online shopping and instant home delivery options. They demand the ability to interact with products before making a purchase. Can emerging technologies like AR and 3D Web Configurators help retail businesses up their game in the field of ecommerce? Let's find out!
"Demand for 3D retail experiences is expected at large from multi-generational consumers by the year 2026. "
The spread of mobile devices with AR capabilities will lead customers to completely abandon traditional shopping ways, making 3D Commerce an essential mode of marketing for retailers.
Custom Designing with 2D Configurators
Enabling customers to design their products is one of the best approaches to gaining traction. With 2D configurators implemented in web and mobile applications, retailers can seamlessly let their audience customize their products as per their desired fabric, color, pattern, and designs.
Top Benefits:
Cost-effective product customization
Improved customer satisfaction
Reduced product returns
Increased brand loyalty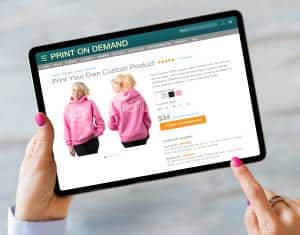 Improve Product Visualization with 3D Configurators
Customers feel empowered when they have detailed product information. 3D configurators make it easier for customers to visualize products in a 3D view, allowing them to make informed purchase decisions. Furniture stores or manufacturers can easily leverage this technology for product customization and demonstration.
Easy product visualization
Save cost on physical showrooms
Allow in-store experience from anywhere
Eases display of large catalogs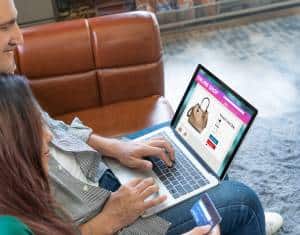 Virtual Try-ons with 3D Commerce
Shopping habits are evolving! Customers now like to try out products before purchasing them. That's why top retailers, especially in fashion and beauty, now utilize 3D Commerce solutions to provide customers with unique virtual-try-on experiences. By uploading photos or using AR apps, customers can easily try on clothes, make-up, and accessories or visualize products in a chosen space.
Contactless shopping experience
More opportunities to upsell and cross-sell
Improve conversion rates
Keep pace with the competition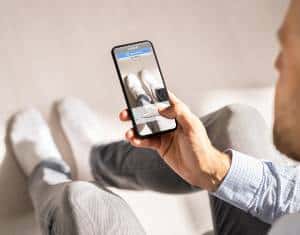 Integrated Technologies for Smarter Shopping Experiences
Sometimes, you need more than one technology to power unique shopping experiences. Retailers selling complex products like machinery and furniture can utilize a mix of 3D, 2D configurators, and AR to allow customers to ease product customization, visualization, and purchase processes.
Complete digitized shopping experience
Simplify product designing, visualization, and purchase
Reduce manufacturing wastage
Improve sustainability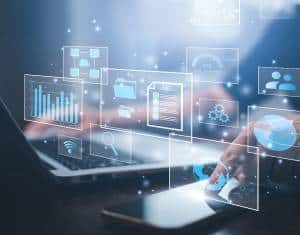 Learn how a leading On-demand Textile Printing Firm utilized 3D Web Configurators to boost their competitive edge in the market!
How Custom Software Development Helps Better Leverage The New-age Technologies
Modern retailers need to adapt to the changing customer demands consistently. A custom software solution makes it easier to leverage emerging technologies and scale business with time while catering to the company's unique challenges.

Personalization

Flexible & Scalable

Seamless Integration
Easy to Leverage Mobility
Fingent believes in enabling industries to identify opportunities and redefine processes with emerging technologies. With simple-to-use and quick-to-implement software solutions, we empower businesses to think beyond digitization and build innovations that transform lives. We follow an agile methodology to develop high-quality, reliable, cost-effective solutions that make a difference!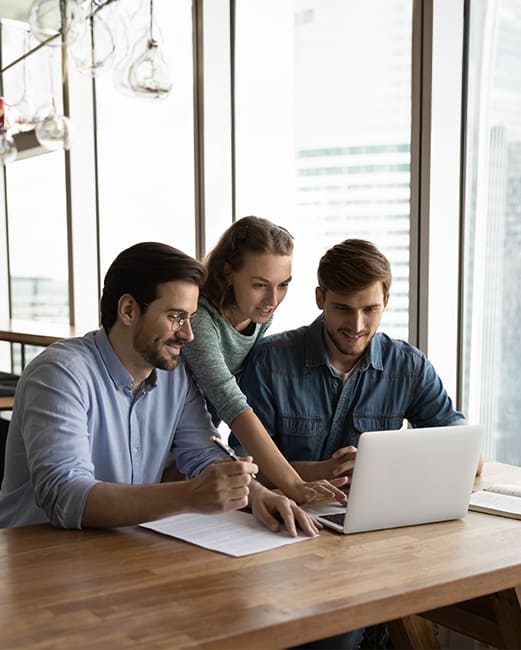 PREDICTABLE RESULTS ADHERING TO DEADLINES
Transparent project management
Warranty-assured deliverables
Carefully defined project plans
Handle unexpected challenges
COST-EFFECTIVE, BUDGET-FRIENDLY SOLUTIONS
No last-minute surprises
Efficient operations
Good coding practices
24/7 tech back up
ADVANCED TECH EXPERTISE
Expertise in new age technologies
Top-notch developers
Adherence to QA best practices
Easy implementation
Need to talk to an expert about building a custom app? We are just a click away!