Conquering Lead Generation Challenges with Custom-built Unified Platform
Making Lead Management And Engagement Simpler With Customized Technology
To survive in an ever-evolving and challenging world of businesses, companies need a steady influx of potential customers. The process of generating leads and engaging them effectively is the lifeblood of any successful endeavor. However, as essential as it sounds, the road to improved lead generation and engagement isn't an easy one!
From identifying the right sources of the target audience to nurturing leads and adapting to shifting market dynamics, the journey toward acquiring valuable customers is fraught with obstacles. Here's a list of the top challenges companies face in lead generation and engagement.
Marketers rank lead generation as their number one challenge
Marketers think marketing automation generates more leads
Marketers spend at least half of their budget on lead generation
How Do Businesses Solve Lead Generation & Engagement Challenges
The solution is simple! A custom-built unified platform that can help generate leads, track consumer conversion stages, enable the right communication at the right time, and bring enhanced visibility of marketing activities.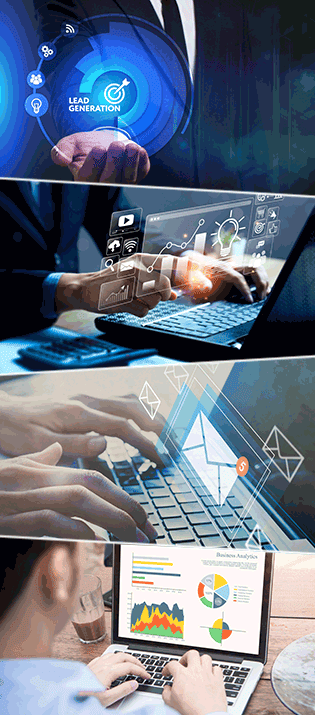 Lead Generation: Most companies rely on various listing sites or third-party sources to find potential leads. However, the lack of collated data makes it difficult to identify high-quality opportunities quickly. Integration with third-party tools helps bring various customer data together to make the right decisions at the right time and enable effective conversions.
Tracking Customer Stages: Having clarity about the customer's purchase stage or conversion phase can help a lot in planning the right marketing activities. Intuitive dashboards curating various data to bring meaningful insights on active opportunities, communication status, performance history, and more can help make analyzed decisions.
Effective Lead Engagement: Crafting personalized marketing activities becomes easier when the customer's conversion stage is clearly defined. Automating outreaches to send these specific messages at each level of the customer's purchase journey, helps develop the right rapport, increasing the chance of conversion.
Enhanced Visibility: Filtered view of opportunities based on communication statuses helps better plan the next step in marketing. Also, leveraging the rising capabilities of technology to enable quick scans through inboxes can help quickly track replies from prospective leads and take prompt actions toward successful lead conversions.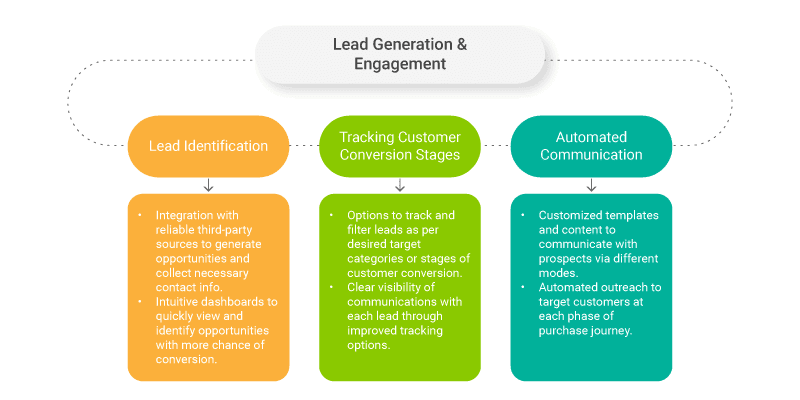 How A Custom-built Unified Platform Enabled Effective Lead Management For Moving Companies
Lead generation and engagement are particularly challenging for moving companies. Why? Cause the data they rely on, like property listings, homeowner information, etc., are limited to realtors. So to ensure a stable source of lead generation, they have to rely on either third-party tools or real estate agents. Also, the lack of unified data makes it even more difficult for them to engage with leads and secure a move effectively!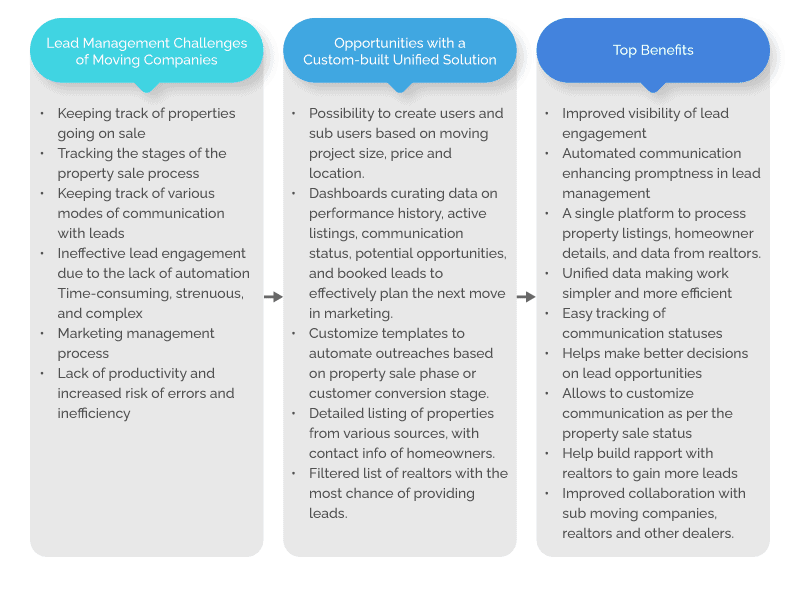 Read more on how Fingent helped a leading moving company in New York streamline lead management and engagement with customized technology.
Why Choose Customized Solutions?
Customized applications can help you gain a competitive edge with solutions that align precisely with your company's unique requirements, workflows, and objectives. With seamless integrations and tailoring technologies to match your customer expectations, custom software development unlocks doors to greater success. In a world where no one size fits all, choose to create customized intelligent applications to drive the innovations you perceive!
Fingent believes in enabling industries to identify opportunities and redefine processes with emerging technologies. With simple-to-use and quick-to-implement software solutions, we empower businesses to think beyond digitization and build innovations that transform lives. We follow an agile methodology to develop high-quality, reliable, cost-effective solutions that make a difference!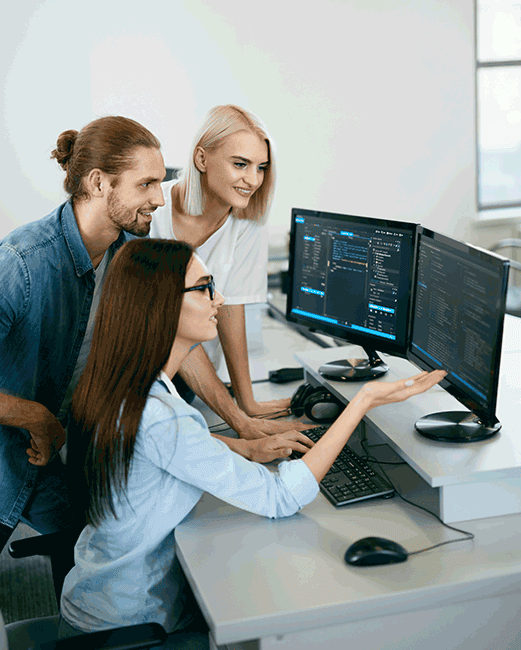 PREDICTABLE RESULTS ADHERING TO DEADLINES
Transparent project management
Warranty-assured deliverables
Carefully defined project plans
Handle unexpected challenges
ADVANCED TECH EXPERTISE
Expertise in new age technologies
Top-notch developers
Adherence to QA best practices
Easy implementation
COST-EFFECTIVE, BUDGET-FRIENDLY SOLUTIONS
No last-minute surprises
Efficient operations
Good coding practices
24/7 tech back up