Integrated Private Jet Charter Management Solutions
Modernizing Private Jet Charter Operations with Customized Technology
In today's fast-paced world, Private Jet charters play a vital role in enabling safe and luxurious travel. Delivering flexible and first-class services, Private Jet Charter companies guarantee comfort, quality, and instant facilities for their elite clientele. However, the dynamic nature of the industry, coupled with the rising market competition, poses several challenges to the daily operations of such businesses, making it ever more difficult to stay ahead in the game.
Managing a Private Jet Charter company involves many intricate tasks like resource allocation, aircraft maintenance management, trip planning, flight risk assessment, sales management, and more. These complex functionalities not just make a challenging workflow but also increases the risk of making ineffective decisions that may cause huge company loss or worse cases like 'Empty Legs'
However, such operational complexities can be easily avoided with real-time data visibility, automation, and intelligent processes. But relying on off-the-shelf software or disparate systems may not completely help enhance such capabilities. Can customized integrated software solutions help private jet charter companies tackle these challenges better? Let's find out!
A Look Into The Top Operational Challenges Of Private Jet Charter Companies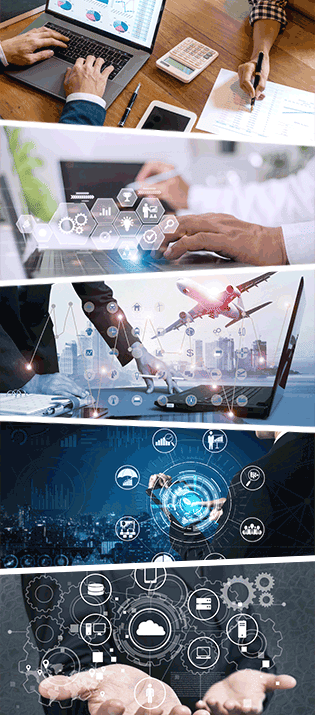 Sales Management: Private Jet Charter companies often depend on multiple sources like Avinode, Airmail, phone, and emails to manage sales and leads. However, off-the-shelf systems limiting integrations leave staff with no option but to manually monitor sales from each source separately, leading to excessive manual efforts, extra costs on human resources, or even loss of potential opportunities.
Operational Efficiency: The complex and time-consuming processes involved in analyzing multiple documents, maintenance plans, crew qualifications, and health checkups are subjected to increased errors, causing flight delays, trip inconveniences, and unsatisfied customers. Operating on disparate systems makes it even more difficult for companies with such multiple intricate workflows to maintain transparency and derive timely and accurate information that ultimately hampers their service quality.
Flight Planning: Most private jet charter companies use third-party flight planning tools to gather crucial flight data, schedule operators, analyze flight performances, and plan timely trips. Systems limiting integrations restricts utilizing unified data from multiple sources to make accurate decisions while planning flights.
Flight Risk Assessment: Flight Risk Assessments are an essential process followed by almost all Private Jet Charter companies to ensure flight safety. The process mostly includes collecting crucial data, certifications, and information from the flight operators or crew. However, the lack of automation makes these processes lengthy and time-consuming, hampering the trip timing and quality.
Integrations: Limited integration capabilities hamper process transparency and the timely flow of the right information. The lack of integrations leaves operators dependent on disparate systems that make tasks more complex and cumbersome and impact the overall efficiency and decision-making capabilities.
Implementing new technologies for your operations need not be a daunting process!
Taking A New Turn with Customized Integrated Solutions
Private Jet Charter companies operate in a competitive, demanding, and crucial environment. To streamline efficiency in their intricate workflows, they often depend on multiple tools. However, the real challenge occurs when critical decisions rely on collective data, which are tough to derive due to the dependency on disparate systems. That's when custom software solutions are a real boon!
Custom software solutions, compared to off-the-shelf software, caters to the specific needs of an organization, making it a perfect solution for companies with complex or unique workflows. With seamless integration opportunities, custom software makes it easier to leverage third-party tools and enables companies to achieve greater control and management capabilities. Allowing the right flexibility and scalability, custom software boosts a company's efficiency to meet the rising customer demands and market competition with time. Enabling the power to mold technology for specified needs, custom software helps businesses stay future-ready in a digital age.
A customized all-in-one integrated platform allowing seamless integration with third-party accounting tools, flight planning apps, sales monitoring tools, and aircraft maintenance apps can help companies derive unified insights enabling better planning and smarter operations.
Leveraging New-Age Technologies
With custom software, private jet charter companies can help seamlessly leverage new-age technologies like AI to modernize processes. For instance, AI can be utilized to monitor emails, highlight potential sales opportunities, and apply price surges automatically as per demand.
Custom apps are built to match an organization's particular needs. Private jet charter firms can utilize custom software development to build distinctive features that streamline their unique Flight Risk Assessment processes, crew management, flight maintenance plans, and more.
Custom-built software allowing seamless integration and flexibility enables companies to access and derive all required data and information to a single platform giving them centralized management abilities and boosting decision-making efficiency.
Fingent believes in enabling industries to identify opportunities and redefine processes with emerging technologies. With simple-to-use and quick-to-implement software solutions, we empower businesses to think beyond digitization and build innovations that transform lives. We follow an agile methodology to develop high-quality, reliable, cost-effective solutions that make a difference!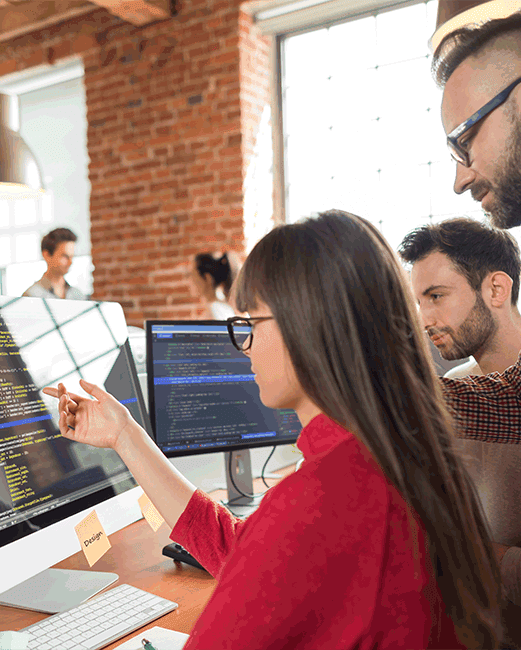 PREDICTABLE RESULTS ADHERING TO DEADLINES
Transparent project management
Warranty-assured deliverables
Carefully defined project plans
Handle unexpected challenges
COST-EFFECTIVE, BUDGET-FRIENDLY SOLUTIONS
No last-minute surprises
Efficient operations
Good coding practices
24/7 tech back up
ADVANCED TECH EXPERTISE
Expertise in new age technologies
Top-notch developers
Adherence to QA best practices
Quick and easy implementation