When the pandemic hit, it was as if the tap was turned off for parts of the business in the construction and manufacturing sector, and supply to the site simply stopped. Despite the crippling effects of the COVID-19 pandemic, the industry quickly recovered and implemented various continuity strategies for sustained growth. Within a three-to-four-day period, contractors looked for new ways of working to ensure productivity.
In 2020, the global construction market reached a value of USD 11.7 trillion, estimated to grow at a CAGR of 3.5% between 2023 and 2028.
As per the Global Construction Market Outlook, Expert Market Research, the expected construction market growth rate through 2031 is a staggering 11.5%.
If your manufacturing & construction company needs a boost in its marketing strategy or is struggling with the manufacturing process, 3D configuration may be the solution you are looking for!
The Next Big Thing in Construction and Manufacturing – 3D Configuration
The world we operate in is constantly transforming. Gone are the days of sketching, drawings, and models. 3D product configurators' evolution has led construction and manufacturing industries into the virtual world.
Today we can step into a virtual building and see the entire project, from exterior color to the pipes laid inside the wall. The 3D product configuration has opened a new connection between business owners and their customers. In this post, we will discuss all that you must know about
3D web configurators
.
The Issue Faced By Construction & Manufacturing Companies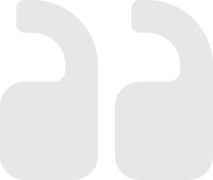 Did You Know?
US private construction continued to grow nearly three times larger than construction spending in the public sector in 2021 and is expected to keep growing in the coming years.
Source: Statista Research Department
Let Go of The Past to Welcome Technological Advances And Stay Ahead
Here is the good news: there are plenty of solutions to help.
For certain individualized products, distribution via the network has been difficult until recently. But today, such products can be configured independently by the customer using 3D configurators. What was unthinkable a couple of decades ago is made possible today through configurators. Hence, what was the epitome of luxury once is now just a few mouse clicks away.
3 Reasons Why 3D Construction Makes Perfect Sense For Manufacturing And Construction Companies.
What Is 3D Web Configurator?
A 3D is a software tool that allows your potential customer to visualize your product from all directions and then customize it as per their liking through the selection of interactive options. It is based on cloud technology and so it can be used from any part of the world. This tool features a 3D model of the product that changes with every customization.
Users can choose all possible combinations of the selected product. For example, a customizer for a house can let the user pick the color of the interior wall paint and add any texture of his liking before they place an order for it or use the new design for another purpose.
How Can 3D Web Configurators Help?
Top Ways It Can Jack Up Capabilities in Construction and Manufacturing
Apart from these advantages, here below are a few other reasons that make the 3D configurators worth your investment:
AR Taking Cabin Manufacturing To New Heights: Use Case
Complex designs, large customer requests, and inaccurate floor plans often challenge and restrict the operational efficiencies of shed and cabin manufactures. Leading players of the industry are now trying to implement modern approaches at each stage of their process to streamline functions and improve performance. How can AR help in this?
With a customized software solution featuring 3D web configurators
Increasing Adoption Rate of 3D Configurator
Increased 3D configurator adoption is replacing the sales funnel with a sales flywheel. Here are some small facts that will lead you to great knowledge:
The human brain processes visuals about 60,000 times faster than texts. In fact, 80% of all information that our brain processes are visual. It clearly shows the marketers' importance of 3D visuals in attracting, engaging, persuading, and converting the target.
25-30% of customers show high levels of interest in buying custom-made products. It was also noted that they are willing to pay a premium for such personalized products as was confirmed by 57.2% interviewed by Deloitte.
Research shows that the European 3D rendering market is likely to capture 25% of the global share by 2030. What's more, the personalized gifts market is estimated to increase by USD 13011.27 million between 2022 and 2027. 82% of prospective customers activate the 3D view.
Interactive product visualization and personalization are the new realities of the future. Such a shopping environment provides a tangible in-store experience to online customers. This helps them make quick decisions without hesitation, which drives higher sales and conversions.
Bust Down the Door of Myths Around Leveraging 3D Configurations
True 3D configurations are becoming more popular. However, there are still quite a few untenable myths floating around it. So, let's bust down that door of myths for you.
Myth #1

3D configuration takes time
Well, every good thing takes time. However, it does not take nearly as long as some claim. With engine-based visualization, the entire development time can be seriously reduced. As a rule of thumb, the simpler the scale of the project is, the faster the 3D configuration process is.
3D configuration can reduce turnaround time. Hence, it can accelerate the project approval process and speed-up sales.
Myth #2

3D configuration can never look as realistic as traditional photographs
The fact is, 3D configuration can be convincingly realistic. It can be difficult to differentiate them from actual photographs. Moreover, they give you the kind of that could never be achieved with a photo. The best part is, a talented 3D designer can bring it to life with extreme precision.
Myth #3

Outsourcing 3D service is way too expensive
Truth is, outsourcing 3D services is not a luxury anymore. It is low-risk investment with high returns. 3D configurations are entirely computer-made. Hence, you save up on building expensive sets for photography. Besides, with a building set, there is no way to go back and adjust some minor details quickly.
On the other hand, 3D service allows you to experiment with designs and definitely costs you less than having to organize a whole new photoshoot. Therefore, you really do not need to dig deep into your pockets to enjoy the benefits of 3D configuration.
Myth #4

Outsourcing 3D services can be risky
Security is not an issue if it is done the right way. Given that, do your background checks on the 3D designer. Is your project safe with them? Are the payment methods lawful? Is your contract on paper to protect you? Considering these questions will protect you. Another way is to check the 3D agency's online profile. Read their reviews and if possible, interview the company. Building trust can ease security concerns.
Myth #5

Outsourcing may compromise quality
It is a prevalent myth that is holding some businesses as its prisoners. In reality, you can ensure nothing compromises quality. How do you do that? Do not simply write a technical task over an email. Instead, you should hire and treat 3D artists the way you would treat your home team. Hence the key is selection and communication.
Now that we have busted the door of myths, you are ready to embark on your business journey.
Steps To Strategize Success With 3D Web Configurators - Construction & Manufacturing
Experts need to focus on several aspects in order to offer effective product rendering. Here are 10 steps that would help in the creation of a high-quality, realistic 3D product:
The Dos And Don'ts While Adopting 3D Configuration
3D configuration is both an art and a science. This would mean that the outcome depends on technical proficiency and human skill. Hence, we have compiled a list of dos and don'ts to help you succeed in your journey. Let's start with the dos:
How Can Fingent Ease the Transition with Modern Technologies?
A unique feature, the 3D configurator, which was once costly and time-consuming to implement has now become a common tool. Looking to the future, 3D configurators expand beyond architecture and design.
Fingent is a leader in the 3D configuration industry with several years of experience. Combined with AR (Augmented Reality), we are able to offer an upgraded and engaging online experience to your customers, like what we did with Lakeside Cabin. We can enable our clients to configure and personalize products on your manufacturing or construction websites.