How Augmented Reality Can Simplify Equipment Maintenance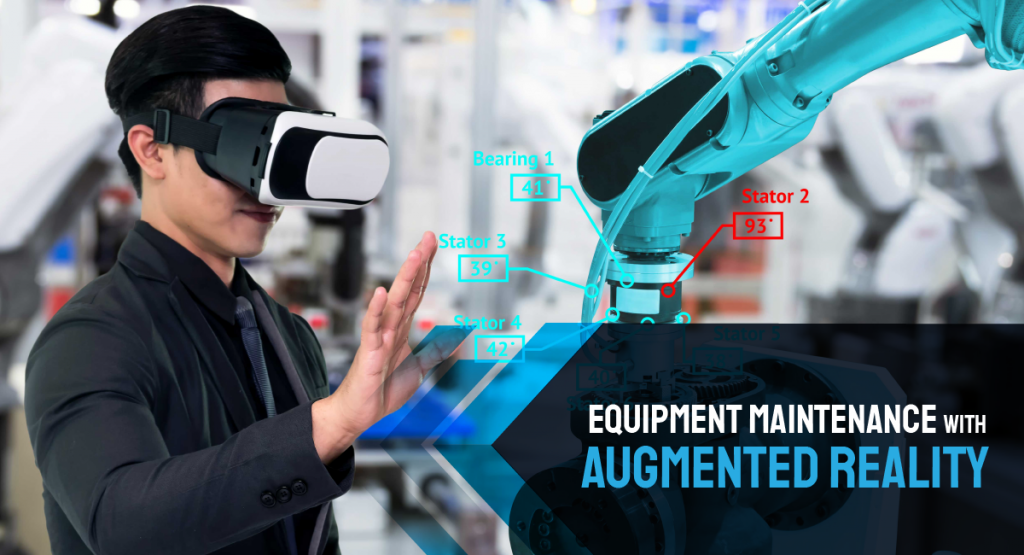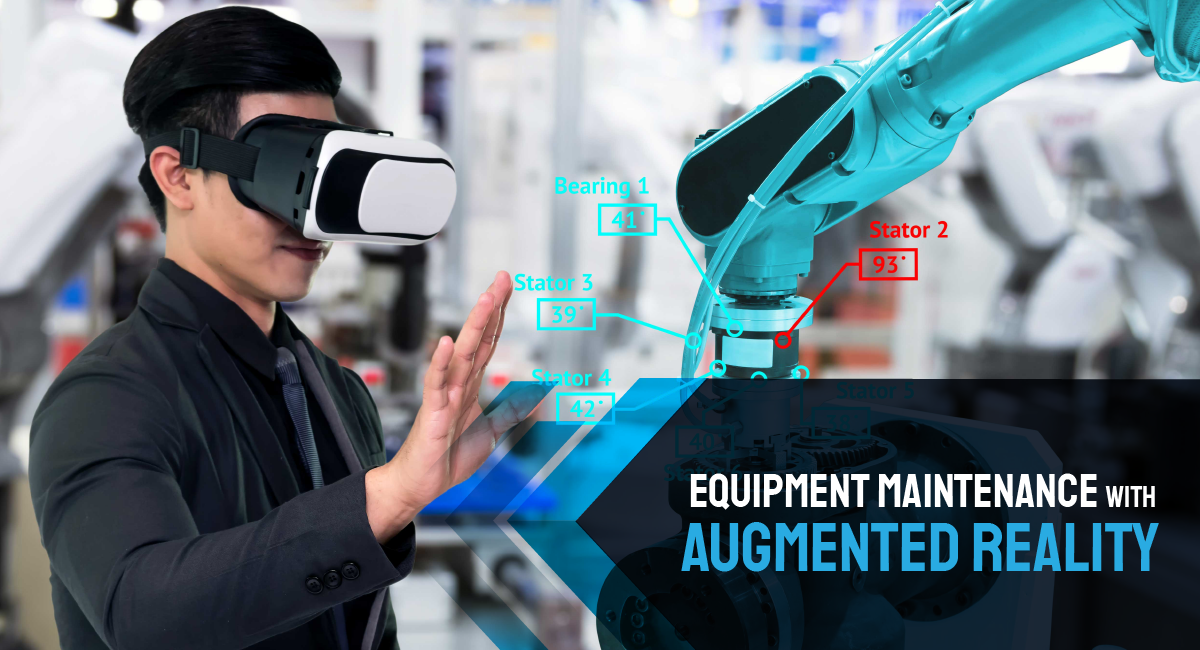 Can Equipment Maintenance Be Simplified With Augmented Reality?
"If I had six hours to chop down a tree," said Abraham Lincoln, "I'd spend the first four hours sharpening the axe." Wise words which emphasize the fact that there is no substitute for consistent, preventive maintenance. And yet, it isn't high on the priority list of many. Sure, equipment maintenance isn't a ribbon-cutting event. A short-sighted CEO could argue that it increases cost and hinders the speed of growth, but effective maintenance is what will hold the business together in the long run.  
In an attempt to balance out the costs of maintenance with their goals to increase business growth, businesses are looking to Augmented Reality for a solution. With the power to augment reality and machines, AR is the perfect solution for firms looking to simplify equipment maintenance and increase their growth. This article provides an overview of how AR can achieve that.
Related Reading: You might also like to read about the drive towards digital transformation in Manufacturing.
The Cost of Turning a Blind Eye to Maintenance
The logic is simple! Without machines, a firm cannot reach its sales targets, and without sales, a firm cannot grow. To run these machines smoothly, it is necessary to invest in regular equipment maintenance.
A recent study reveals that machine downtime costs UK manufacturers £180bn a year!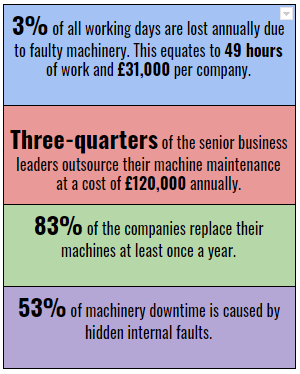 This highlights the urgent need to turn to predictive and preventive maintenance before it is too late. 
Equipment maintenance affects three key elements of competitiveness drastically – cost, quality, and product lead time. Well-maintained machines help to reduce scrap and rework, hold tolerances better, and raise the quality of parts and consistency. Although maintenance methods differ, certain aspects such as time, human error, manual references, and communication barriers have an impact on the quality of maintenance and the growth of the organization. AR is an advanced technology that can simplify equipment maintenance and thereby aid the growth of organizations.
There are a number of challenges organizations face with regard to maintenance. Let us consider some of them and see how AR can simplify equipment maintenance. 
Related Reading: Learn how Augmented Reality is reshaping workplaces.
Challenge 1:  Maintenance Time
Whether it is preventive or corrective maintenance, it takes time to perform maintenance on any equipment. Filling out an elaborate checklist takes time too. Worse yet, if the corrective maintenance requires specialized expertise, then we are usually left at the mercy of experts who may not be available at the time that we need them.  This basically means machine downtime, an interruption to production, and a delay in meeting the deadline.
Solution: AR can provide the maintenance staff and management with an automated tool capable of scheduling preventive maintenance, inspections, and managing inventory. Technicians will be able to perform actual work with instructions on handheld devices and enter data on how long it takes to complete work orders. Since all the information is recorded in real-time, managers can access the data instantly. This data can be used to train new hires without worrying about on-boarding.
Challenge 2: Cumbersome Paper Manuals
Paper manuals are bulky, cumbersome and difficult to understand. Besides, it might take ages to find the right solution for troubleshooting. Additionally, it could be written in a language one cannot understand.
Solution:  AR apps provide an immersive user experience which makes troubleshooting options easy to understand. Based on the context of use AR apps can provide useful information and tips. They can empower technicians to be more self-reliant and take appropriate decisions. The troubleshooting process is made easier with an interactive AR manual which clearly explains instructions step by step. 
Challenge 3: Human Error
Humans are all prone to make errors. Studies reveal that over 50% of all equipment fails after maintenance performed by humans. Human errors not only cause equipment failure, but can also cost lives. The root cause of the human error could be the lack of a well-defined workflow system. 
Solution: We cannot change human behavior, but we can provide AR that can prevent slips, lapses, mistakes, and violations. AR can improve the efficiency of employees and the company as a whole. Employees are made more productive as the data processing gets clearer. It enables hassle-free management of digital data. It allows you to make effective modifications to operational processes. Since training the workforce is easier to achieve through AR, the overall expenditure reduces. 
Challenge 4: Communication Barriers
Effective employee communication is vital.  But communication has been a challenge over the years. A Gallup poll mentioned that 70 percent of workers do not feel engaged. 
Solution: Improving communication capabilities can increase engagement levels. AR equips the management and workers to communicate in the field more effectively. When communication is easy, people have better access to information, which in turn helps them perform their functions efficiently. It prevents delays by giving employees the right information at the right time. 
The future of communication and security using Augmented Reality
AR Reduces Cost and Narrows the Skill Gap
A 2014 report from the Association for Talent Development (ADP) stated that organizations with at least 100 employees spent about $1,200 on training each employee. This cost does not include the "hidden costs" such as supervisor and employee time, as well as equipment and material instruction. As we have already seen above, AR reduces the skill gap. AR simplifies employee training and in some cases completely eliminates the need for training at all.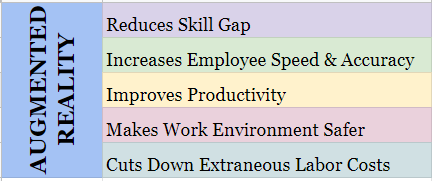 AR has the potential to boost the growth of the organization significantly by increasing the accuracy and speed of employees. AR is no science fiction anymore. It is today's reality! AR can improve employee productivity, enhancing employee training and making the work environment safer. It can calculate readings by seconds, which is humanly impossible. This cuts down on extraneous labor costs.
It is increasingly becoming imperative for industries to make Augmented Reality a part of their operations. If you feel your organization is ready to adopt AR for enhanced efficiency and productivity, contact us for easy, righteous and hassle-free AR implementation. 
Related Post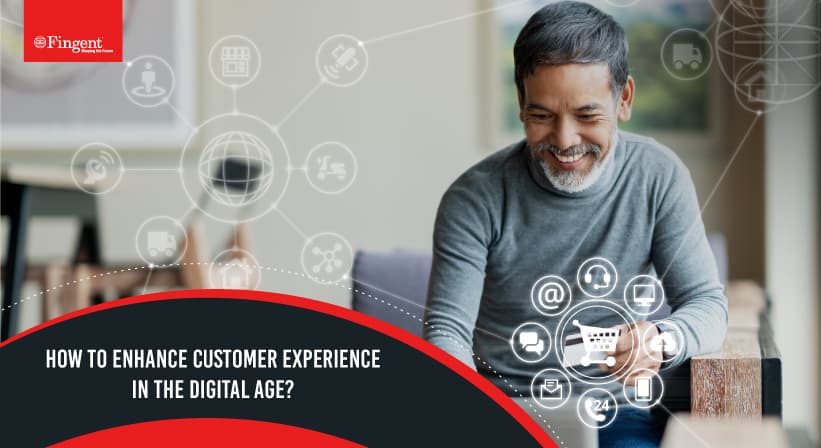 Customer Experience – Two words that could make or break……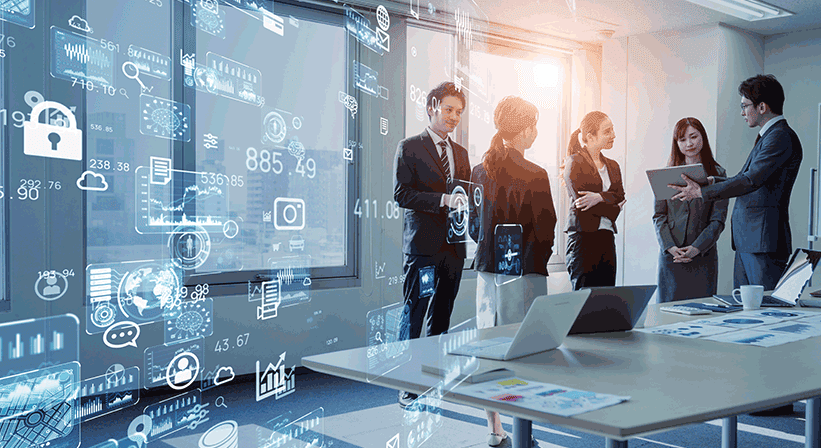 Technology is not a choice but a fundamental business strategy……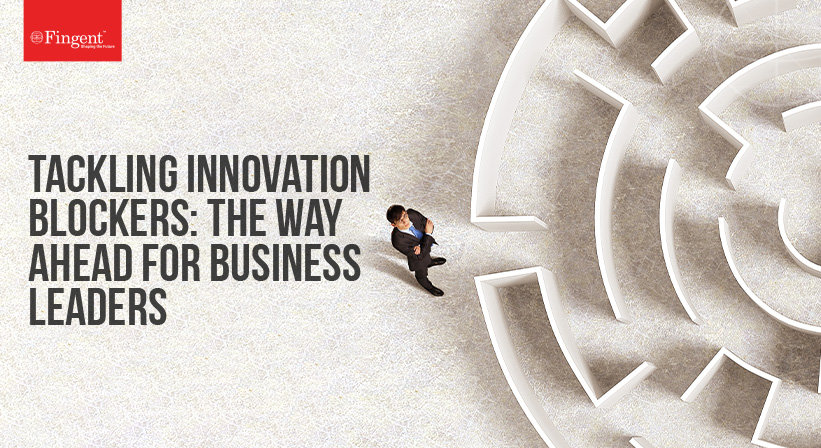 "Innovation is critical to the future well-being of society and……