Smart Building Technology: Use cases and Opportunities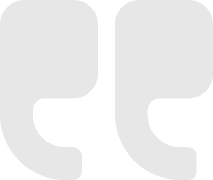 "Any sufficiently advanced technology is indiscernible from magic."
– Arthur C. Clarke
This tech magic has done wonders and transformed the way we live. Let's talk about the basics – shelter.
From finding refuge in cold caves to building thatch-roofed huts and using materials from the earth to make structures of cement, stone, bricks, and wood – man has made great strides in creating living and working spaces for himself. Then technology came along and upped it up a few notches. Interweaving technology with appliances and infrastructure has ushered in a new era and meaning to the term 'building'.
In this article, we will explore the world of Smart Building Technology. What it is, its key features, real-life examples, challenges, and finally its implementations. So buckle up! Let's dive right in.
What Is Smart Building Technology?
Everyone enjoys an extra splash of technology in their surroundings, if not for the pure ecstatic feeling of luxury then at least for simple relief from performing mundane boring tasks. Luxurious spaces that simplify your life while you focus on being brilliant and productive – now imagine this blissful setting in your home and workplace. That's the dream, wouldn't you say? That's how Smart Buildings can upgrade your life.
A smart building is a structure rooted in emerging advanced technology like IoT (Internet of Things), AI (Artificial Intelligence), and Machine Learning technology that is indented into hardware, software, and connectivity to optimize the facility's performance. This technology includes heating, ventilation, and security, which are all equipped with network-connected sensors that consistently provide feedback about the performance of those systems.
In brief, it is essentially any technology that can be associated with the general ecosystem of a building structure. A Smart Building comes with a huge package of benefits, varying from environmental and cost-saving benefits to a safer and more lavish occupant experience.
How Smart Building Technology Works
Now that we know what this technology is on a surface level, let's take it a step deeper, how does this technology exactly work?
A Smart Building works on the foundation of advanced technology like the Internet of Things (IoT), Artificial Intelligence, Augmented Reality, and Robotics which are imbibed into sensors and fitted into a building's core system such as power, lighting, alarms, and security, water regulators and heating and cooling systems.
These sensors are interactive and act as the eyes and ears for the monitor when connected to its network. An operator can then access the monitor in real-time and regulate any situation as is needed, as well as automate any tedious processes.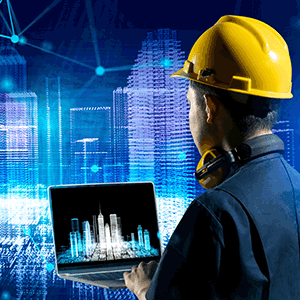 There are 4 very vital elements of a Smart Building Ecosystem, and they are:
#1

IoT Sensors and Devices
These sensors and devices continuously monitor the building's conditions and performance. When connected to a main network, these sensors procure invaluable insights about the building and its needs. Regardless of whether your objective is to improve comfort, enhance efficiency, or simply streamline maintenance, it all comes together with IoT sensors and devices.
As John Heywood once said, "Many hands make light work," a smart building ecosystem works to its best potential when it is unified. Building Integration is when sensors, IoT devices, building systems, and cloud-based software are blended together, and all components can inter-communicate with each other seamlessly while acting as a coherent whole. Instead of being stunted by single-front systems, an integrated building allows you to unbridle the potential of unity in a building and expand its capabilities.
Security is not to be taken lightly in any matter and this is no different when it comes to Smart Buildings. Secure connectivity in a Smart Building allows occupants to reap a wide array of benefits and choose from various connectivity options, including on-premises, cloud-based, and hybrid systems. Cloud-based options have become increasingly famous among building owners, facility managers, and building managers because of their ability to enhance flexibility, reliability, and security while diminishing upfront costs.
#4

Smart Building Platform
It is integral for a building's platform to possess robust analytics and machine learning capabilities in order for it to be truly intelligent. By processing well-curated past data and real-time data from all connected devices and sensors, Smart Buildings implement automation strategies, optimize energy efficiency, streamline maintenance, and track KPIs.
The application is designed to streamline and simplify the process of dock design and construction. With the Easy Dock Builder app, users can easily visualize and plan the layout, materials, and specifications for their docks. It offers user-friendly features and intuitive tools to create customized dock designs efficiently.
Key Features of Smart Building Technology
There are innumerable delights and features of Smart Buildings. While jotting down every single one would be nearly impossible, here are a few of the more interesting and important features:
Energy Management and Efficiency
The most essential property of a Smart Building is its energy efficiency and management. A few examples of this:
These controls are studied and predicted to cut total energy consumption in residential and commercial buildings by 10% by the year 2040!
Thus, by reducing consumption, smart buildings can improve efficiency and sustainability while reducing operating costs.
Building Automation and Control
Building Automation is essentially the combination of hardware and software in order to automate system management such as HVAC, lighting, security, and other systems, within one platform. The centralized hub that controls building automation is called the Building Automation System (BAS).
It is compactable with IoT and is well capable of managing important factors such as temperature, humidity, electricity, and so on. BAS's main aim is to maximize the building owner's or manager's savings.
Security And Access Control
While traditional buildings invariably have a few holes in their security blanket like a back entrance or service door, fire escape areas, and windows, Smart Buildings are designed to ensure that all these aspects are as secure as possible.
The smart building's system allows building managers to monitor all aspects of building security and make any changes required in real-time. In addition to this, one can program their Smart Building Software to detect any unauthorized access, light up the room and sound the alarm. It can also immediately lock all entry points, cage the intruder inside and notify the security company or police.
Web solutions for smarter locker management streamline the process of locker reservation, assignment, and tracking. These applications utilize web-based technologies to offer centralized management, enhancing security and efficiency. Users can easily reserve or assign lockers, and access control mechanisms ensure authorized access. Real-time monitoring provides visibility into locker usage and availability, while notifications keep users informed. Self-service features allow users to manage locker-related tasks independently, such as extending reservations or releasing lockers. Analytics and reporting tools offer insights for optimization. These web solutions can integrate with other systems and scale with organizational needs. Overall, they provide a user-friendly and secure approach to locker management, benefiting environments like offices, schools, gyms, and delivery services.
Space Utilization and Tracking
This feature is seen in a more business setting of Smart Buildings Technology. Tracking space and optimal utilization of the space is key. This is achieved in a smart building with the aid of occupancy sensors installed at each desk provide accurate results at an anonymous level; without knowing who is using the space. A deeper analysis of how the team is working can be charted by pairing the utilization data with allocation data.
Indoor Air Quality Monitoring
Smart Buildings are famously known for their circulation of refined clean air. While traditionally workspaces recycle indoor air, producing high allergen and pollutant levels, Smart Buildings utilize a HVAC System, with outdoor intake of air to keep the circulation fresh. This reduces odor and disease-causing germs and maintains a hygienic ecosystem.
Use Cases – Examples Of Smart Building Technology
Smart Building Technology does not have many limitations in terms of its application; it is and can be widely used and implemented into innumerable building structures. Here are four major fields of application for Smart Building Technology:
Smart Offices that generate more energy than they consume – The Edge
Smart offices have modern engineered solutions and information solutions to create a comfortable environment for employees. It keeps employees and workers satisfied and motivated.
One of the most technologically advanced and environmentally friendly offices, "The Edge" in Amsterdam (Netherlands) exemplifies the benefits of Smart Building Technology like no other. The entire building is covered by a Wi-Fi network and there are ceiling sensors present throughout the building. From TV screens to coffeemakers, everything in The Edge building is connected to the internet.
Some of the features found in such Smart Offices as the Edge are:
Control of ventilation and lighting
Microclimate adjustments
Notification of fire or intrusion into the office
Remote control for shutters and blinds
Video conferencing during calls.
Smart Hospitals that intuitively care about its patients - Sint-Maarten Hospital
Smart Building Technology has sluiced into the field of Medicine exceedingly well. Smart hospitals provide an interactive environment for the provision of medical care in order to improve patient care in the hospital.
Sint-Maarten Hospital is the perfect example of Smart Technology creating a perfect space for patient healing. Patients get the tools to control functions and conditions in their personal rooms. The latest technologies also facilitate better patient-staff communication.
Some of the ways Smart Technology helps in healthcare facilities are:
All-in-one piece software with an intuitive user interface for bedside communications.
There are sensors to check the conditions before surgery and enable optimum conditions.
Patients can manage and control their ward's air temperature, humidity, etc.
Sensors can ensure that samples that are stored in laboratories are subjected to appropriate conditions.
Smart devices and IoT sensors can help with enhancing recovery by notifying patients about therapeutic goals.
Data Centers that guarantee quality and security - NxtGen
In Data Centers, Smart Technology combines with traditional systems to offer enhanced data storage and management system. Its main aim is to maintain data security, consistency, efficiency, and energy saving.
A Data Center called "NxtGen Data Center" in Bangalore (India) has implemented Smart Technology and can guarantee its customers around-the-clock quality and security services all year round.
Using the building management platform Desigo CC, NxtGen has been able to seamlessly monitor all disciplines across the data center. HVAC monitoring, security, fire safety, air conditioning, and more are managed by the platform.
As seen by this, Data Centers powered by Smart Technology have:
Power supply independent of the general power grid
Sharp smoke detectors
Automatic activation of fire protection measures when needed
Overall protection and detection of unauthorized access
Proactive identification and eradication of threats before system failure.
World-class sports and entertainment venues
Creating sports and entertainment venues with Smart building technology presents its share of challenges. The sheer size of the facilities, the many components that are needed to accommodate the games and the audience, and the elements needed to attract visitors and make the venue profitable can be a tall order indeed.
The Fiserv Forum, a 714,000 square feet sports and entertainment venue in the Milwaukee Deer District proved that this is more than possible. Created in the home of the Milwaukee Bucks, a National Basketball Association (NBA) franchise, the Fiserv Forum uses the OpenBlue Healthy Buildings solutions and Metasys® building automation system.
Some features of this are:
An in-house video production studio supported by the audio/video infrastructure and broadcast cabling plant, which enhances the in-game experience.
Touchless temperature checks, air filtration, and disinfection.
Safety and security features monitored from the Arena Operations Center
Complete monitoring and management of lighting, HVAC, fire safety, etc.
Life Science Facilities to stimulate innovation
Out of all the above-mentioned fields, this particular field perhaps requires Smart Technology the most. Smart technology enables cutting-edge research facilities to provide the best conditions for new research and development.
An example of this is Develco Pharma Schweiz AG, a leading manufacturer of pharmaceutical products. It uses smart technology to streamline operations and digitize data interfaces.
The following features are integrated into Smart Life Science Facilities like Develco –
Uninterrupted ample supply of power. It is independent of the general power grid and completely eliminates the risks of data damage or loss.
There are also smoke detector sensors and automated processes like risk management, ID verification, biometric authorization, etc.
The Future Of Smart Building Technology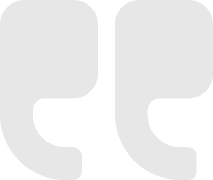 "Investing in tomorrow's technology today is more crucial than ever."
–Bill Gates
The best investment in this modern era is technology because it always finds a way to persevere. Smart Buildings simply make more sense for today's age because so much of our daily lives revolve around the internet and these buildings are set up with smart IoT remote sensors and controllers to improve their operations and cater to our every need.
Here are some top utilities of Smart Buildings that make them future-ready:
With building owners hunting for sustainable solutions, energy efficiency plays a key role in Smart Buildings. They use energy and other vital resources economically. This results in huge cost savings for owners. Advanced IoT Technology provides a self-sustaining ecosystem, enabling the building to function in optimum conditions.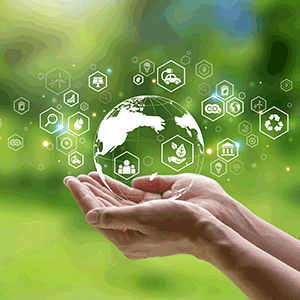 The main aim of a smart building is to self-manage, learn, anticipate, and adapt on its own accord, relying on and providing the requirements of its occupants. Facility managers do not have to intervene as they will receive regular updates and know in advance if any equipment requires management.
The powerful sensors embedded in these buildings track and monitor the room temperatures, lighting, energy, water utilization, and every other operation.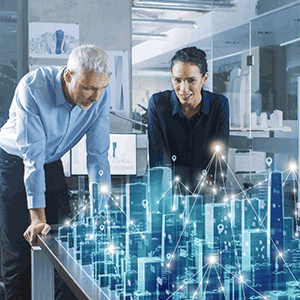 #3

Occupants Are At the Centre
The primary purpose of a Smart Building is to improve the comfort of occupants and remove unnecessary wastage of resources. This is the reason people prefer to live in a smart building. These buildings perfectly occupant's needs for reliability and flexibility by targeting their expectations with advanced operations.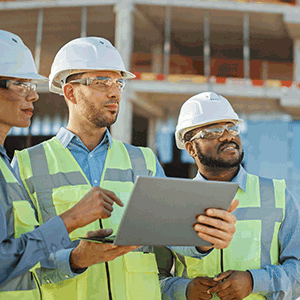 Discover the future of shopping in smart malls with hyper-personalized experiences powered by Augmented Reality (AR). Immerse yourself in virtual try-on sessions, where you can visualize how clothing, accessories, and cosmetics look on you. Explore product visualization, allowing you to preview furniture and decor in your own space. Receive personalized recommendations based on your preferences and behavior, making your shopping journey truly tailored. Navigate effortlessly with AR-powered wayfinding, ensuring you easily find stores and amenities. Engage with interactive promotions and augmented displays, creating memorable and interactive moments. Experience the next level of shopping innovation.
Emerging Trends And Innovations In The Smart Building Technology
According to a report by Fortune Business Insights, the Smart Building Market boomed with a value of $67.8 billion in 2021 and is predicted to reach as high as $328 billion in 2029, showcasing a CAGR of 22 percent.
Smart buildings are skyrocketing in popularity and it's no surprise. Listed below are a few emerging trends and innovations in Smart Building Technology:
#1

Zero Net and Regulatory Changes
Regulating the 36% carbon emission coming from buildings towards net zero is a task and challenge taken up by many building owners. Customers ideally want a building that utilizes clean energy and provides visibility into the carbon footprint of the building.
Sustainability is a top priority for many Smart Building owners and with the rise of regulations, it is essential for them to work with partners who are focused on monitoring future legislative trends in the industry.
#2

Decreasing Energy Consumption and Costs
It is a painful truth that energy consumption is growing at an alarming rate in today's modern world. Resources are wasted without a second thought and the general electrical grid is surplus. A clean energy solution is not only a luxury at this point but a basic necessity.
Sustainability is a top priority for many Smart Building owners and with the rise of regulations, it is essential for them to work with partners who are focused on monitoring future legislative trends in the industry.
Energy use in buildings increased from 115 EJ in 2010 to almost 135 EJ in 2021, representing 30% of global final energy consumption. Including final energy use associated with the production of cement, steel and aluminum, the share increases to 34%.
–International Energy Agency
With this rate of increase in energy consumption, an opportunity to implement advanced technologies and systems to monitor utilization, and create clean, optimized, automated energy is essential to bridle costs.
Cyber Crime rates are growing rapidly by the day and it feels like anyone with access to the internet can fall victim to them. In a Smart Building, practically all controls are connected in a network and even if one is hacked, there is a potential threat to the entire system.
Elevating security posture and employee training are imperative in defending against security threats. This trend will explore ways to build stronger firewalls and prevent any form of invasion from the outside.
#4

Integration of IoT And AI Solutions
With lesser manual work comes a simpler lifestyle. Clients are actively looking for fewer systems to manage and easier ways to let automated systems perform mundane tasks.
A whopping 67% firms either have Advanced Technology embedded platforms or are in the process of investment.
–McKinsey
Advanced Technologies like IoT, Artificial Intelligence,
3D web Configurator
, Augmented Reality, and Machine Learning, essentially run a Smart Building's base management and are consistently evolving into something better and smarter, thus it is crucial to keep a tab on the rapid evolution of technology and work with partners who can reliably evaluate and integrate platforms and capabilities.
If the entire Covid19 pandemic taught us anything, it is that home is now an extension of the office. During the pandemic due to intense lockdowns, people got accustomed to working from home and now even after the situation has eased up, we see that a lot of people find more comfort in working from their homes. This would be a little concerning seeing as massive offices are built for the very purpose of work but productivity rates of employees skyrocket when they are allowed to work from their homes.
On noticing this drastic change, many employers and companies around the globe have inculcated remote and hybrid workforces into their agenda. This leaves a vying hole of questions about the market for Smart Buildings. Gradually as workers decide to return to office buildings rather than taking up permanent hybrid roles, Smart Buildings are implementing new technology requirements to support and manage commercial and residential demands, in turn enticing employees back into a traditional work environment.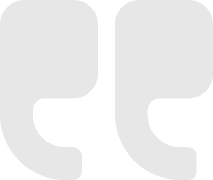 "Every success story is a tale of constant adaptation, revision and change"
–Richard Branson
Change is necessary for progress and challenges are an inevitable part of the process, dealing with these challenges and overcoming them is what makes the destination sweeter. Implementing Smart Building Technology comes with innumerable advantages, but it also brings along a few challenges, some of which are discussed below –
Overcoming Challenges to Build a Sustainable Future
Despite its obstructions and challenges, Smart Building Technology is thriving in the market today and has a rich future. With the right partner to guide you through it, you can make a success of smart building technology and reap benefits that you didn't think were possible!
The best and most fool-proof way to implement Smart Technology is to migrate from legacy systems to IoT-based systems. This transition is a timely process and needs to happen in such a way that there is no disruption to business processes. Migration from Legacy System to the cloud is the wisest and smartest choice to run your business.
Fingent top
custom software development company
is committed to providing impactful software modernization to meet business goals seamlessly. Our teams of certified experts can boost your Legacy applications to be more efficient and robust through intelligent technology. We have nearly two decades of experience and completely understand our client's needs and requirements. Whether it is building your smart workplace or a smart mall replete with all that is needed for the demands of the digital-first future, Fingent can help you realize your goals. Reach out to us and let's start the conversation that can propel you into the future.