Software Development Trends 2024: Guide For Business Owners
In today's world of volatility, there is no way to transform. We live in a world that is subjugated by cutthroat competition. The only sustainable advantage you can have over other businesses is to keep up with the latest trends in software development.
"At least 40% of all businesses will die in the next 10 years if they don't figure out how to change their entire company to accommodate new technologies."
– John Chambers, Cisco.
All business owners are aware that every penny counts. That is why cost-effective custom software development is essential to keep your company competitive and successful. But what is custom software development, and how can it benefit your business?
What are the top software development trends for businesses in 2024, and who should adopt this service? What top methodologies must you know before you step into software development? Read on to find out.
Top Software Development Trends To Look Out For In 2024
The technology industry evolves quickly, including custom software development. With developments in AI, IoT, and more, 2024 promises to be an exciting yet challenging year for businesses looking to build customized software. Here's a rundown on the top technology trends not to miss out in 2024!
Artificial intelligence is already making a big impact in software development today. And the trend will continue to grow in 2024. As AI and ML become more sophisticated, businesses can expect to see faster development and deployment of custom software. AI can also help analyze customer data better, creating more accurate predictions about customer needs and wants.
Discover the potential of artificial intelligence (AI) in project cost estimation. Leverage AI algorithms to enhance speed, accuracy, and efficiency in estimating project costs. Analyze historical data, utilize machine learning, and automate processes for faster and more precise cost estimation. Stay updated with real-time adjustments as project parameters change. Experience improved accuracy, reduced estimation time, increased efficiency, and better decision-making during project planning and budgeting. Explore the use case page for more insights.
Cloud solutions are becoming increasingly popular as businesses of all sizes look for a more versatile and budget-friendly way to develop custom software. It proves lucrative for development teams as they facilitate remote work.
Did you know that the value of global IT outsourcing in 2022 was $440.41 billion and is expected to reach 610.12 billion by 2027 with a CAGR of 6.68%?
Software outsourcing can lead to rapid growth, cost efficiency, better quality, and lower risks.
Software engineering is hastily moving toward a streamlined approach with solutions like low code as it helps developers build applications with minimal coding.
Did you know that the global revenue value of the low code platform is expected to reach 65 billion dollars by 2027 with a CAGR of 26.1%. That is why it is one of the most influential trends in custom software development.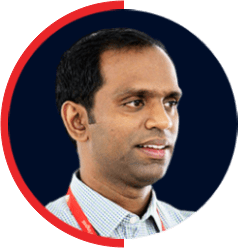 "Technology is fast evolving! But businesses need to strategize smart to actually leverage the benefits of these advanced technologies. Not all software or digital platform can provide you the solution your company needs!"
Dileep Jacob, Senior Vice President, Global Operations, Fingent
Read further to know how your company can identify the right technology solutions to drive the intended business growth and success, top myths that can prevent you from adopting software development, and steps to strategize a successful software development project. But first, let's see what does custom software development mean?
What Is Custom Software Development?
Custom software development is a process of researching, designing, developing, deploying, testing, and maintaining unique software application that solves a specific set of challenges. Unlike off-the-shelf software, custom software focuses on defined requirements.
It is not uncommon for businesses to look for unique application features. Unfortunately, the software market often cannot meet all the demands of modern business management. That is why companies develop custom software to manage inventory, content, customers, and so on. Custom software is designed to fulfill certain requirements by outsourced or in-house development teams.
But why is there an increased need for businesses to develop custom software now? Let us find out.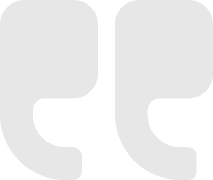 Software development, like professional sports, has a way of making a thirty-year-old man feel decrepit.
– Neal Stephenson.
The global custom software development market size is expected to expand at a compound annual growth rate (CAGR) of 22.3% from 2022 to 2030?
– Grand View Research.
Is Your Business Just a Fast Caterpillar or An Emerging Butterfly?
Do you have demanding clients or requirements unmet by off-the-shelf software products? Do you want to reach your clients quickly, uniquely, and compellingly? Then, custom software development likely is your best bet. Custom software does not just quicken your business processes, it reinvents your entire process helping your business to emerge as a unique brand, one that can stand apart from its industry peers.
In other words, working with custom software will bring several advantages that could stretch long-term and redefine success. The benefits your business will enjoy span from increased efficiency to 24/7 customer support and many more. Let us take a closer look at them:
Top Myths That Prevent Businesses from Investing in Software Development
While custom software may seem more expensive at first, you will find that off-the-shelf software is actually costlier. In the case of custom software, you are in control of the entire development process. Once you budget the expenses that follow, such as updates, training, and maintenance, you are sorted. On the other hand, with off-the-shelf software development, other recurring expenses like upgrades and licensing can be very expensive.
We live in a decade where all businesses compete online. You need strong online representation to stay competitive. Think again if you can make it without a robust tool.
The need to expand or shrink software depends largely on changing workload or expansion of services you offer. Custom software is ideal for scalability because it lets you introduce new functionalities and eliminate the ones you no longer need. You can scale up or down quickly to meet your business requirements.
Well, for that matter, every business decision involves risk. This is a fact you are aware of as a business owner. However, you are willing to take that risk because there is a return for that risk. Just as you would consider any other business strategy to improve your business performance and overall revenue, you will find custom software worth considering.
The biggest risk is not taking any risk…In a world that is changing quickly, the only strategy guaranteed to fail is not taking risks.
– Mark Zuckerberg.
Successful custom software development requires specific skills and expertise. That does not mean you must build an in-house team to develop the software. Even if you already have an IT team, there could be two scenarios: either they have no prior experience in this field, or they have a lot on their plate already.
In both cases, trying to build custom software in-house could lead to more problems or distract your team from other, more important tasks. On the other hand, outsourcing your software development projects will ensure a robust product that can be released as per the schedule.
If you deprive yourself of outsourcing and your competitors do not, you're putting yourself out of business.
– Lee Kuan Yew.
What Should You Know Before Stepping into Software Development?
You can meet the specific needs of your business by developing highly-functional and secure custom software. Of course, there is much to learn about the custom software development lifecycle. You might be overwhelmed by all the stages and the things you need to remember. But rest easy, it isn't that complicated. Here we will describe in simple terms the necessary stages of the development lifecycle to help you develop a perfect program:
In this first stage, the main objective is to gather business needs and identify the specific features required of any program. Consider these questions: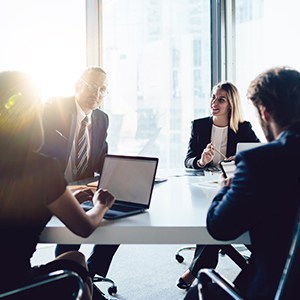 Once these questions are considered, a general blueprint is prepared for the software engineers. Then the document with requirement specifications helps in determining the next step.
At this stage, a program draught design is created. Programs, graphic layouts, and other essential documentation are included in this stage. IT infrastructure and system model creation are the two main tasks performed during the designing phase.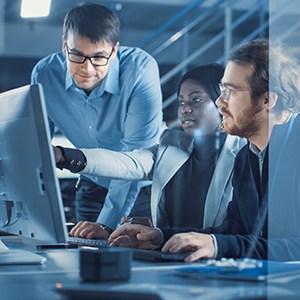 In this stage, work is divided into many parts and modules, and then actual coding starts. This phase focuses on real program writing. One developer may be sufficient for a small project. But a bigger project will require numerous teams.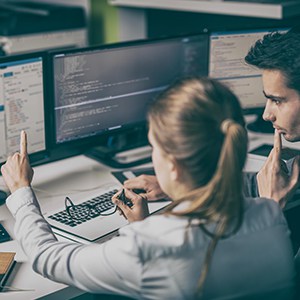 Testing is vital in the development process. the software is tested for errors, bugs, and safety issues. This stage minimized the time and effort spent later on fixing bugs after the launch. The two main categories of testing tools are
Deployment begins once the software code has been completed. Beta testing is conducted to ensure that it works on a large scale. If any errors are identified during implementation, the engineering team is notified to ensure it is bug-free. Once it is debugged, the ultimate deployment is launched.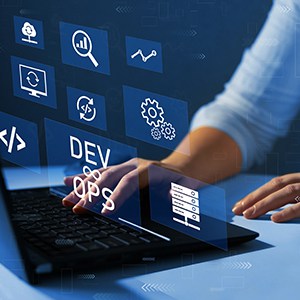 Once the users start using the software, some problems may surface that need to be corrected. Maintenance of the finished project will help in enhancing the product.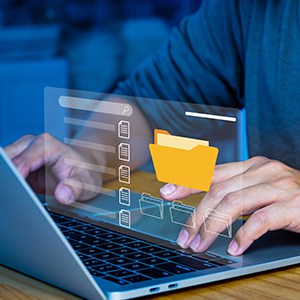 Top Methodologies and Their Pros and Cons
The software development life cycle offers many methodologies for efficiently developing
software applications
. Each has its own advantages and disadvantages, so it can be hard to determine which one is best for the job, Let us take a look at the most effective methodologies and discuss their pros and cons.
Waterfall methodology is one of the most common SDLC approaches. It involves a structured process of development that adheres to a series of steps. This method is ideal for projects that require a high degree of structure.
It can be very rigid, resulting in costly adjustments and rework if changes are needed later.
Agile methodology is a faster approach to software application development emphasizing a quick and iterative process. It introduces flexibility to adapt to change. It allows the team to set short-term goals and improve development speed in general.
Constant changes can prove to be distracting for the team and can demand a lot of effort from the developer's side.
Kanban is a pull-based agile software development methodology that utilizes visual cues to manage workflows. This method emphasizes transparency and flow, allowing teams to visualize progress and gain insights into the process. On the upside, Kanban allows for better throughput, as well as clear identification of problems.
It does not provide a system for estimating costs or predicting time grams for tasks. Additionally, with Kanban, tasks are often overly dependent on team members to get done.
Extreme programming focuses on quick, simple solutions that can be implemented rapidly. Hence, XP is an effective choice when there is a pressing need to get the product out of the door quickly. Additionally, XP encourages open, collaborative communication among all members of the development team.
The quick approach means that some features may never be completed. Plus, these projects require face-to-face meetings and require client presence.
5 Top Steps to Plan the Right Software Development Strategy
When you prepare to begin a custom software development project, you must follow certain steps to ensure everything goes as planned.
Here are some top steps that can help you have a successful development journey:
Before you begin any development, it is essential to clearly define your current process, expectations, and success criteria. This will ensure that your development project is well-defined from the start and that you have realistic expectations for the outcome.
Take time to document your current process and the changes you hope to make through software development. This will be the project's foundation and help you communicate your needs to the development team. With careful planning, you can ensure that your project meets your requirements and delivers the results you are looking for.
When developing custom software, several options are available. Your internal IT team can take on the task. Alternatively, you can hire or contract a software development company.
When developing custom software, several options are available. Your internal IT team can take on the task. Alternatively, you can hire or contract a software development company.
It is important to consider each option carefully and determine which offers the most cost-effective results for your business. Take the time to assess the capabilities of each individual in your team or the company you plan to hire and weigh it against the project at hand. When selecting a company to develop your custom software, ask questions and read reviews.
Working with a specialized team with experience designing and implementing custom software can be advantageous. Not only is it cost-effective, but you can also find a company specializing in products for your particular industry. This can be hugely beneficial as they will be familiar with the specific needs of your sector and be able to provide the most suitable solution. Outsourcing is a great way to get the most out of your custom software development.
Create a team of developers, subject-matter experts, and project managers to lead and direct your project. Together, create a realistic road map for the project. Remember that you cannot create a complex workflow and shipping system in a week.
Plan for development stages or specific milestones to keep the project on track. With budget intervals in mind, these stages must be completed at a specific time. Assess the progress made at each milestone to determine if your budget or timeline needs to be adjusted.
It is essential to specify the milestones, testing period, and assistance in the agreement to avoid any miscommunication.
Before you roll out your new software across your business, test it. Testing must be done at a technical level and the user level.
Technical testing: is conducted by the developers and the IT professionals to ensure the software's foundational elements are working as they are designed.
User testing: is conducted by business beta users to ensure the software works as expected and desired. This involves testing user experience and interface. This will ensure employees can use it efficiently without confusion or frustration.
When developing and implementing software, having a well-documented process is essential. This includes having:
Having detailed documentation for each step of the development process is a key component in ensuring the software is functional and reliable.
How Fingent Can Ensure Successful Software Development Projects with Unique Processes and Development Strategies!
Fingent specializes in delivering
custom software development services
, offering dedicated teams and comprehensive support for your business, including both ongoing projects and existing initiatives. We are prepared to evaluate and offer a full cycle of custom software from scratch.
We have talented people from across the world. Fingent's tech developers have experience and expertise in creating high-quality products. Our team uses proven technologies for each project. Last but not least, our quality department ensures that your product is free of errors. Fingent provides reliable solutions to its clients across the world.
The International Automotive Oversight Bureau (IAOB) wanted to upgrade its program management system to make it more efficient and secure. To do this, they approached Fingent to develop a custom software solution to meet their needs.
The new software, tailored to IAOB's quality and needs is designed to streamline many operations, including work and workflow organization, meeting scheduling, availability, notifications, and tracking of various results. To ensure maximum security, the program also included multifactor authentication.
The ultimate result of this technology upgrade is a program management system that is more efficient and secure, reducing the chances of human error and keeping organizational data safe. By relying on custom software to manage their programs, IAOB will now be able to scale up their operations without compromising on security.
Discover the potential of custom program management software designed to streamline program activities and enhance efficiency. Benefit from features such as program planning, document management, compliance monitoring, and data analytics. This tailored software solution empowers organizations to optimize their operations and improve performance. Seamlessly collaborate with stakeholders, access important documents, ensure compliance with regulations, and make informed decisions using insightful data analysis. Experience the power of customized software in driving operational excellence.
Now that you have a complete overview of the what, why, when, and how of custom software development, are you ready to explore its possibilities for your business?
Reach out to us
and let us answer your questions and get you started.