What is a Technology Stack?
A technology stack, also known as a software stack or development stack, is a combination of programming languages, frameworks, libraries, tools, and technologies that are used to develop and deploy a software application or system.
A tech stack provides a standardized and organized approach to software development, enabling developers to leverage the existing tools, libraries, and frameworks to build efficient and reliable applications. In other words, a tech stack represents the layers of software components and infrastructure that work together to create a functioning software product.
Layers and Components That Constitute a Technology Stack
There are three key components that make up a tech stack:
DIFFERENT LAYERS THAT CONSTITUTE A TECH STACK
2. Server-Side Programming
5. Client-Side Programming
6. Frontend Frameworks/ Libraries
7. Deployment & Infrastructure
The specific technologies and components chosen for each layer may vary depending on your project requirements, scalability needs, performance considerations, target platforms (web, mobile, desktop), and your
software development
partner's expertise.
Top 10 Tech Stacks Used for Software Development in 2023
Benefits of Using Technology Stacks in Software Development
7 Tips For Choosing Your Technology Stack
Сhoosing, the right technology stack for your web development is a success factor for a project. Aligning technology stack opportunities with your web development functionalities might not suffice in each case, as there are multiple factors to look upon when choosing a technology stack for your project. Here are seven aspects that can help you make the right choice.
7 Factors to Consider when Choosing the Right Tech Stack
1. Define the scope of the project
2. Scalability requirements
3. Technology & Team Expertise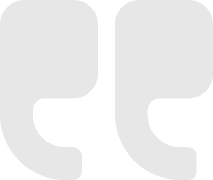 "Give me six hours to chop down a tree and I will spend the first four hours sharpening the axe."
– Abraham Lincoln
What Should Be Your Next Step?
Once you have compared and analyzed different technology stacks and discovered the best stack that fits your project, the next step is to start the software development process. But before you start, there is some groundwork to be done which involves these steps.
Plan the development process, determine the project scope, set timelines and milestones, and allocate resources accordingly.
Hire software developers and experts depending on the size and complexity of your project. Ensure your team has the necessary skills and experience to deliver the project.
Install the necessary software, tools, and libraries for setting up your development environment. Configure the environment correctly and provide the required level of access to your team members.
Develop a working Minimum Viable Product (MVP) that you can share with users to validate your idea. Add more features and functionalities based on the user feedback.
Test the application thoroughly to identify and resolve bugs, ensure the application works as intended to give the desired results, and deploy it to the production environment.
Being a top
custom software development company
, Fingent adopts the most efficient and modern technology stacks that can make your software products highly competitive and capable of fulfilling your organization's unique requirements. Here are some of the best practices we follow when selecting software stacks for our clients' development projects:
With the right tech stack and a skilled software development team by your side, you can build innovative software solutions that solve your business challenges and delight your users. If you have any questions on tech stack selection or need free software consulting services, get in touch with our team.