Build Or Buy: Analyzing The Most Crucial Step In Software Development!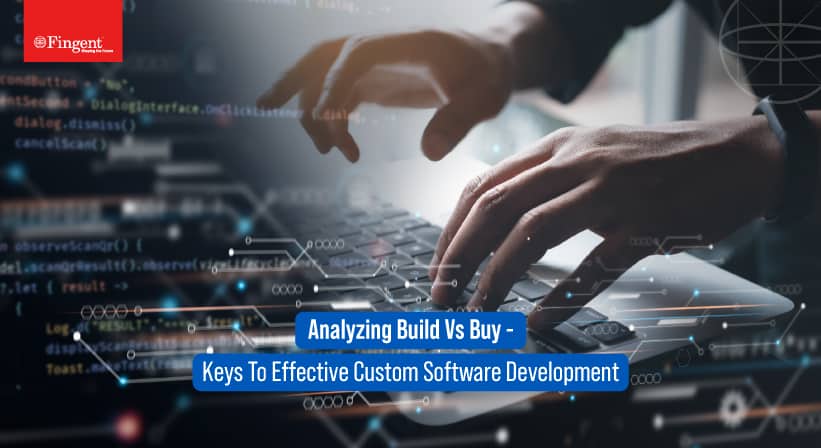 To build or to buy has been a million-dollar question most businesses seek an answer for. This can become more daunting when you consider the numerous factors influencing the decision. To make it less overwhelming, we will discuss factors and tips to help business leaders make informed decisions. This blog also explains the right process to follow once the decision is made.
Build Or Buy: Should You Buy Software or Build It?
Several factors must be analyzed when deciding to buy or build software internally. Here is an analysis of four key points that can help business leaders to make an informed decision that will impact their business growth:
What is the scope of the problem that you are attempting to solve?
How complex does the software solution need to fit your business?
Can the organization leverage exist experts, or will you need to hire more?
How quickly does the organization need the software?
It is good to remember that there are no one-size-fits for all in this regard. Analyzing these questions will help businesses zero in on one of the two options. Please read on to find out top tips to help companies identify which of these two is most suitable for their business.
Top Considerations for Companies to Help Recognize Build vs Buy
Deciding to buy or build custom software is not as easy as flipping a coin. Here are the top considerations that will increase the odds of making the right decision:
Problem – Businesses must give thought to the problem at hand. Is it attempting to solve a common problem or specific to the company alone?
Funds – Can the company have dedicated funds to host and maintain the software solution, including upfront costs?
Time – Consider how time-intensive the problem at hand is. Is it just a nagging annoyance or a serious health threat to the company's survival?
Strengths and Weaknesses – Analyzing a business's strengths and weaknesses will help companies choose whether to build or buy. Can the business withstand the risks that may surface with technical debts, quality concerns, opportunity costs, and more?
Quality – Consider if you can fully focus business efforts on solving this problem without compromising quality.
Surface-Level Risks – Before buying or in the future with a trial, demo, or quote, reviewing the surface-level risks of buying versus building software is important.
Data – For certain companies, their data is vital to their competitive advantage. In such cases, it is crucial to consider how the third party may your proprietary data. Consider if there is the possibility of losing access or oversight to customer data or other critical business insights.
Security – Ensure the company's accounts are not compromised by finding out if the third party can be trusted and if they use cybersecurity best practices.
Vendor Reliability – Consider if the third-party vendor is reliable. Does it have the ability to weather a market downturn or other external factors that may impact the business?
Read more: When Does Your Business Need Custom Software Development Solution – Evaluate Now!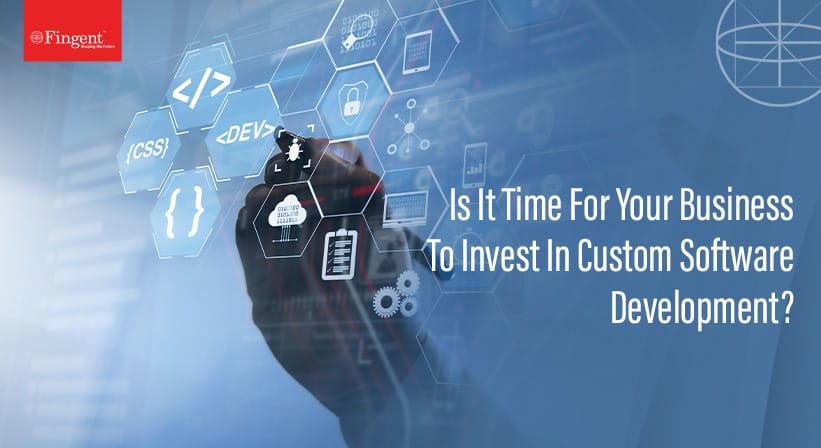 If a company decides to build custom software after all these considerations, it is vital that they follow the right process for the successful development of software.
What is The Right Process If You Decide to Build?
Building custom software might be the perfect solution for your business and building it the right way is key to its success. Usually, it is developed by a third party or in-house developers. Custom solutions ensure features and functionality with the company's needs in mind. As a result, businesses enjoy increased productivity and growth.
To get started, here is the right process companies can follow:
1. Define your organizational needs
First, determine the current business process, expectations, and verifiable success. Talking to experts, finding out why the changes are necessary, and sketching out the workflows will help ensure a smooth project management process.
2. Resist the temptation to keep everything in-house
It may be tempting to handle all processes in-house to save money. However, working with your own IT team could cause a slowdown in the company operations as they already have their daily work. Here, outsourcing certain tasks makes the most sense. Consider working with a vendor with a verifiable track record in building custom software for other companies.
3. Be practical
To keep the project on track, create a realistic plan together with all involved in the project. This will allow companies to set specific deadlines. Knowing the timeline will help in allocating funds when required.
4. Test and test
Before implementing the new custom software, it must go through two levels of test. One is technical testing by IT professionals and developers to ensure all elements are working. The second is user testing to see if the software works as intended.
5. Document each stage
Documentation must include the team members' details, roles and responsibilities, deadlines, and expectations for the project. It must also include a test plan, checklist, scope statement, training plan, implementation plans, and detailed user documentation.
Top 5 Trends in Custom Software Development Today to Look Out For
The custom software market is growing exponentially. Some software development trends stand out. These trends are influenced by the need for businesses to leverage advancing technology.
Cloud technology: The pandemic shut the door on data on-site and opened the door to cloud technology. Developing cloud-native applications will likely continue as many companies still use remote work setups.
Internet of Behavior: The Internet of Behavior, or IoB, studies customer behavior through the data gathered from various devices. This data allows businesses to understand how to improve the quality of their products and services.
Blockchain: Blockchain is used in businesses to track records without worrying about discrepancies.
Low-code and No-code development tools: Workers can create programs and sites even if they lack coding knowledge. According to research, by 2024, 65% of software projects will be done through low-code or no-code development.
Software integration: Software integration can provide a seamless user experience. Additionally, it helps the company save time and increase productivity.
Read more: Low Code/No Code Development with SAP BTP: How It Is Turning the Future of Enterprise Resilience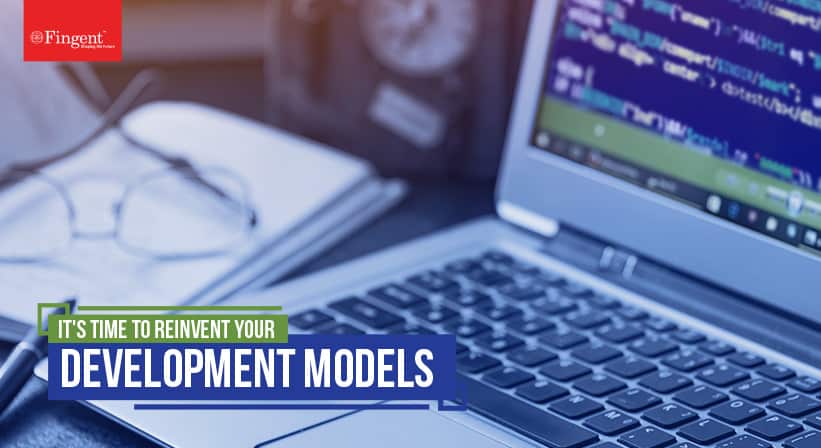 Build For the Future
Building custom software allows organizations to use technology that addresses their unique needs. Following the right process can ensure they are implemented in a way that supports and advances business growth.
Custom software development is our forte, and we have been able to help many clients get exactly what they need from their software.
Give us a call, and let's discuss what we can do for your business.
Related Post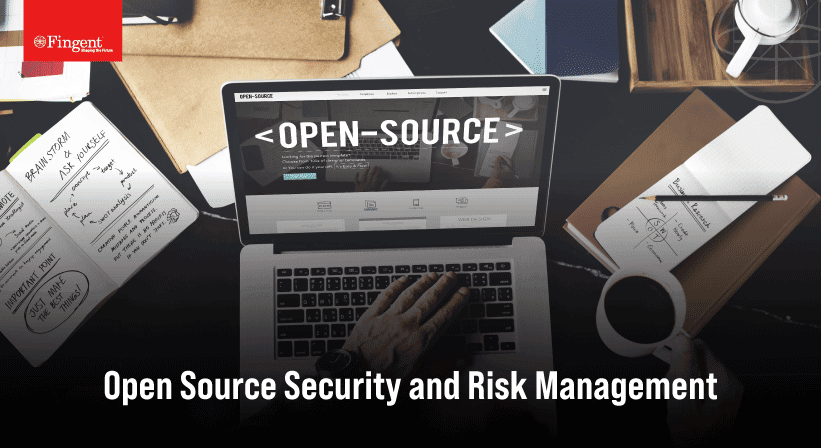 "In the digital era, privacy must be a priority. Is……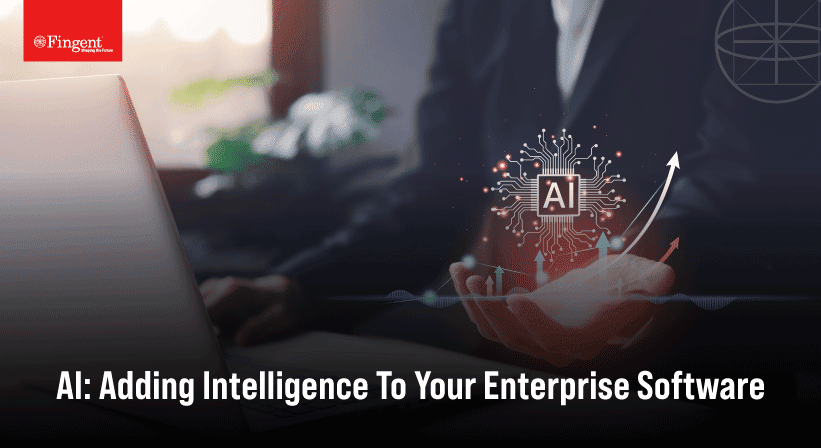 Today's businesses aren't content with revolving orbits; they're reaching out……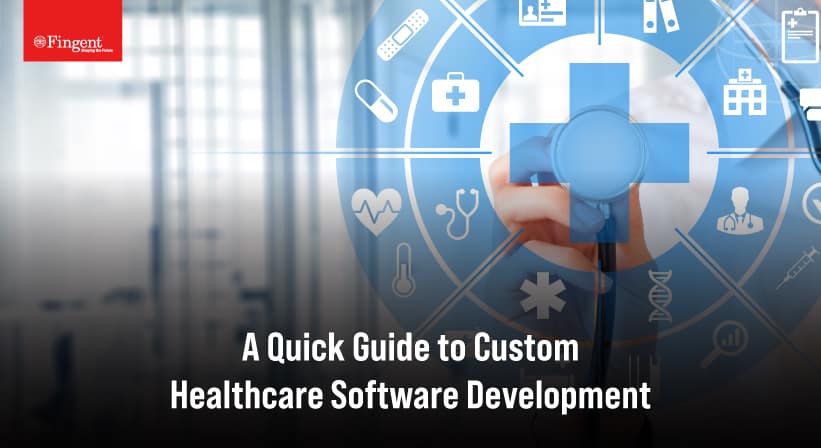 The world of technology keeps evolving and waits for no……