If you are required to develop software to run your daily business operations, you are probably left with three major choices – 1) develop your software in-house by hiring a team of software engineers, 2) adopt an off-the-shelf software solution, and 3) outsource software development to a third-party.
Of all the three options, software development outsourcing offers a highly cost-effective, flexible, and valuable way to access the best of technology, skills, expertise, and development speed. Outsourcing software development allows your organization to decrease operating costs, increase speed-to-market, enhance core competencies, and get access to technology experts from any part of the world at half the cost of in-house development.
New research
reveals that outsourcing for software development is projected to increase by 70% between 2022 and 2023, as companies want to avoid development delays, reduce staffing costs, and scale quickly with new and improved business applications.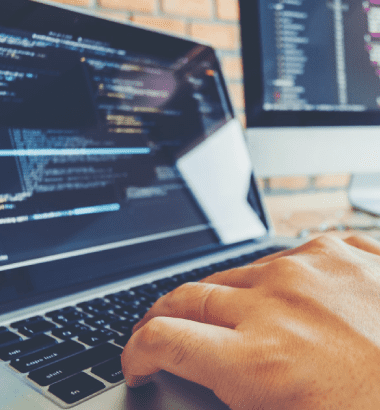 As software outsourcing becomes one of the most-discussed business strategies today, it's important to understand why software development outsourcing is relevant for your business, what kind of
software development services
you can outsource, different outsourcing models, and practical tips to efficiently outsource your software needs. This article presents an ultimate guide to outsourcing software development in 2022. Let's dive in.
What is Software Development Outsourcing?
Software development outsourcing refers to an arrangement or a contract, in which an organization decides to engage a third-party software development company to effectively handle their software development project instead of utilizing their in-house team and resources. Organizations usually outsource some or all of their software development needs to a third-party with relevant knowledge and experience.
Top Technology Outsourcing Trends in 2022
What Kind of Software Development Services Can You Outsource?
Here are some of the key software development services which you can outsource:
Full Software Development
The entire process of software development, right from the concept creation to technology selection, to implementation, to release, and to maintenance and post-implementation support can be outsourced.
Legacy application support and upgrade
Platform Migration
Software Testing and Bug Fixing
Software Architecture
UI and UX Design
Why Software Outsourcing is Good For Your Business?
Working with an outsourcing company will help you mitigate the risks of running a project internally. Outsourcing compensates for the lack of in-house skills and ensures that your product is delivered on time. Here's how outsourcing makes your business more efficient and smarter.
Focused Business Development Strategy
To win the technological race, you need to have a focused strategy. Every business needs to align its operational strategy with the changing people, process, and technology. When your software is developed by an outsourcing company, your business processes will be highly streamlined and optimized, allowing you to focus on the core activities that will take your business to the next level.
Business Continuity Planning
Outsourcing your IT necessities can be a boon in times of financial and natural adversities such as the COVID-19 crisis because outsourcing companies like Fingent implement business continuity planning and disaster recovery measures to fulfill obligations and deliver services without interruption.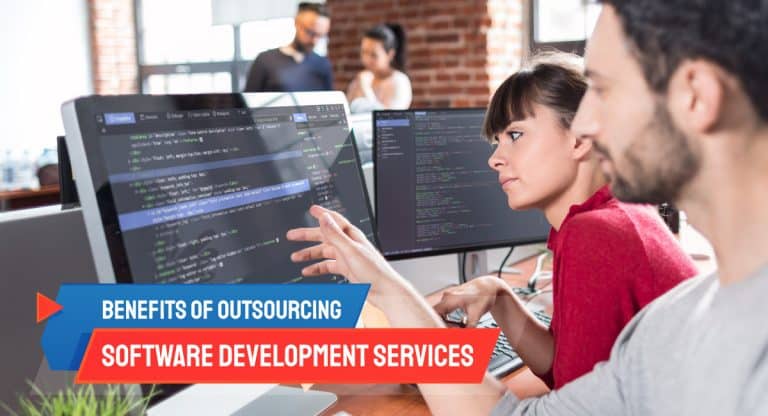 Manage Risks and Compliance Effectively
Partnering with a software outsourcing company like Fingent enables you to mitigate the risks associated with handling your project. We follow a high-quality project management system that has been tried, tested and proven across our past as well as ongoing projects. We take care of all the legal compliance-related matters that have to be fulfilled while onboarding offshore resources as well as setting up contracts with our clients. This lets you focus on the things that matter.
Gain An Edge Over Competitors
Outsourcing software development services accelerate your time-to-market. With people working around the clock, your competitiveness improves greatly and gives you an edge over your competitors. Outsourcing software development companies do not necessarily demand you to make any upfront investments. The cost advantages make your development project more attractive and reduce your overall workload. With outsourcing, you will gain access to new and innovative perspectives and an opportunity to utilize strong and diverse technology expertise.
Why Do Businesses Outsource Software Development?
Software application development remains the most frequently outsourced function among all the different segments of IT. Statistics indicate that software outsourcing is expected to be on a 10-year growth roll through 2025. If 56% of companies outsourced at least part of their application development in 2020, the figure rose to 60% in 2021.
Outsourcing Benefits Achieved by Businesses in 2021
Here are some of the key benefits of outsourcing software development:
Five Major Software Outsourcing Models
Companies choose a feasible outsourcing model based on the outsourcing partner's location, relationship level, and terms of agreement. All these factors should align with your business objectives.
Here are the top five software outsourcing models:
Fingent's Software Outsourcing Success Stories
At Fingent, we specialize as an offshore software development company. Our custom software solutions are game-changers and life-savers for many of our clients, including the ones below:
1. Custom Property Management Software
SimpleRent, the custom SaaS-based property management software developed by Fingent is helping its owner Ben Sealey and many other realtors to overcome day-to-day complexities in managing properties, tenants, payments, maintenance, and complaints.
Challenges faced by property managers
Solutions delivered by Fingent
2. Customizable Course Mapping & Pivoting Application
Educational establishments face challenges related to managing credit hours in a time-efficient way. We helped our client develop a pioneering approach for addressing compliance related to educational programs and also helped them render learning requirements in a simple and comprehensive manner.
Challenges faced by educational institutions
Solutions delivered by Fingent
3. AI Application to Manage Workers' Compensation Claims
Sapra & Navarra, a leading Californian attorney, wanted to develop a software that will help reduce the average case settlement time and cost taken to process employee compensation claims. Fingent helped them enhance and accelerate the activities involved in processing workers' compensation claims.
Challenges faced by the legal attorney
Solutions delivered by Fingent
Does Your Business Require Software Outsourcing?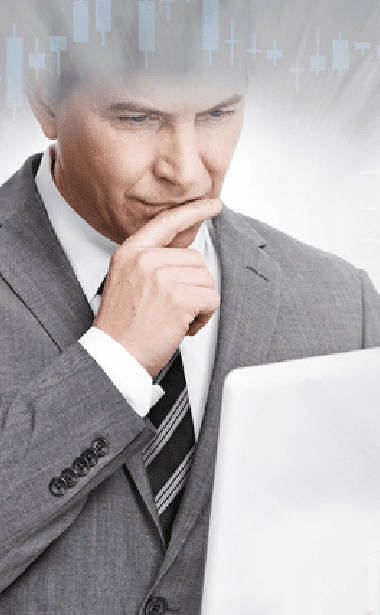 "By the end of 2023, the global value of the IT outsourcing market is expected to exceed $1.3 trillion as companies increase their search for digital transformation experts."
Best Practices to Follow While Outsourcing Software Development
Here are a few points to consider while outsourcing your software development project:
Are you planning to build a mobile app for your business?
Explore our template
and share your requirements with us. We will get back to you with a ballpark estimate.
Outsource Your Software Requirements to Fingent
Since 2003, Fingent has been a reliable and capable offshore software development partner for leading global brands, including several Fortune 500 companies. With an impeccable track record as an offshore development team, Fingent has helped improve cash flow and increase business efficiency for many clients. We help your organization to scale up its size without the need to hire or fire any team member.
Our diverse offshore talent pool includes experienced developers and tech professionals who leverage the latest software development trends, such as automation, data analytics and visualization, cloud computing, Artificial Intelligence (AI), Internet of Things (IoT), Augmented Reality (AR), Virtual Reality (VR), 3D Web Configurator, Robotic Process Automation (RPA), mobile application development (hybrid and native), Microsoft, SAP, and Odoo solutions, and digital experience platforms among others.
Want to know how software outsourcing can add value to your business and improve your customer experience? Contact us to get an extended consultation.