5 Biggest Innovation Barriers That Business Leaders Should Resolve In 2024!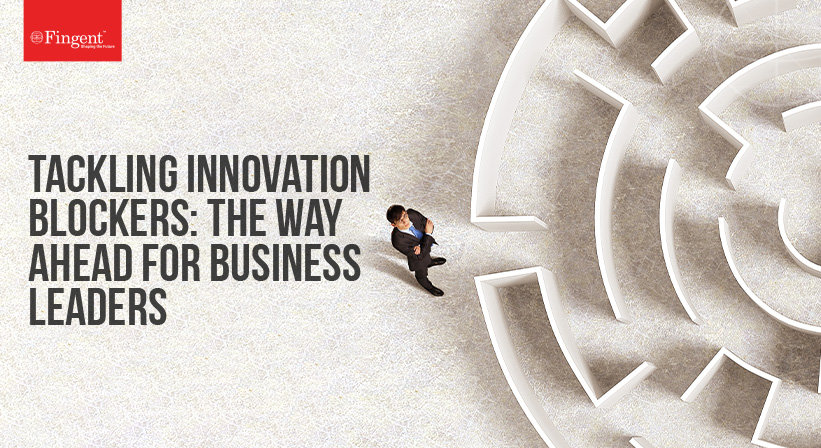 "Innovation is critical to the future well-being of society and to driving economic growth."
Prior to the COVID-19 outbreak, several organizations were reluctant to consider digital innovation as a cornerstone of their business strategy. A sea of overnight changes forced them to try and implement a digital-first strategy, without even knowing how they can effectively choose and adopt digital tools. Data shows that 94% of executives are unhappy with their firms' innovation performance, despite spending heavily on incubators, accelerators, and internal venture capital. These businesses are unable to create any impact because their efforts are stifled by some of the biggest barriers to innovation, such as lack of organizational support, inability to foresee the long-term rewards offered by customized solutions, and poor process and data management, among others.
In this post, we'll briefly examine five major innovation hurdles faced by business leaders today and how these challenges can be busted.
Read more: Top 5 Organizational Imperatives for Business Leaders to Become Winners in the New Normal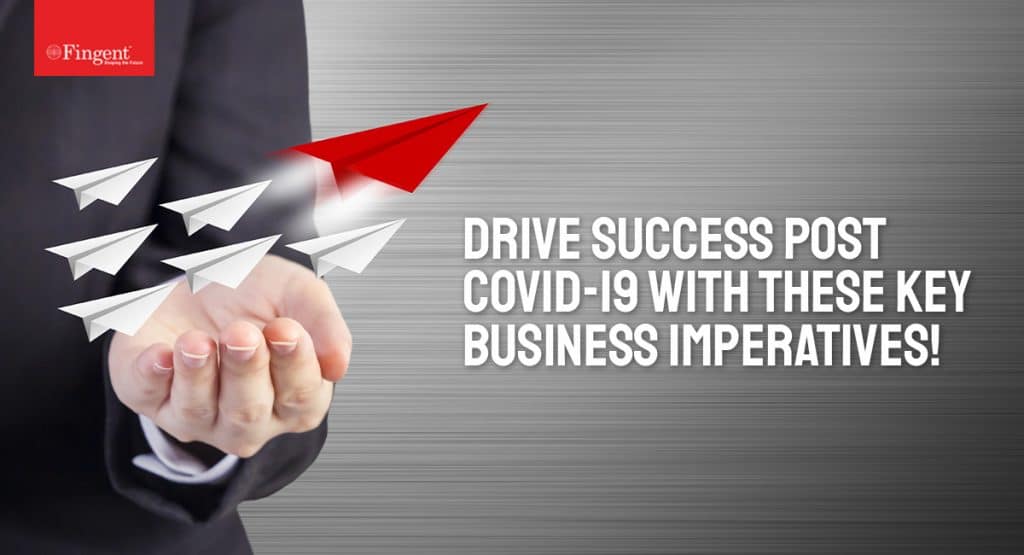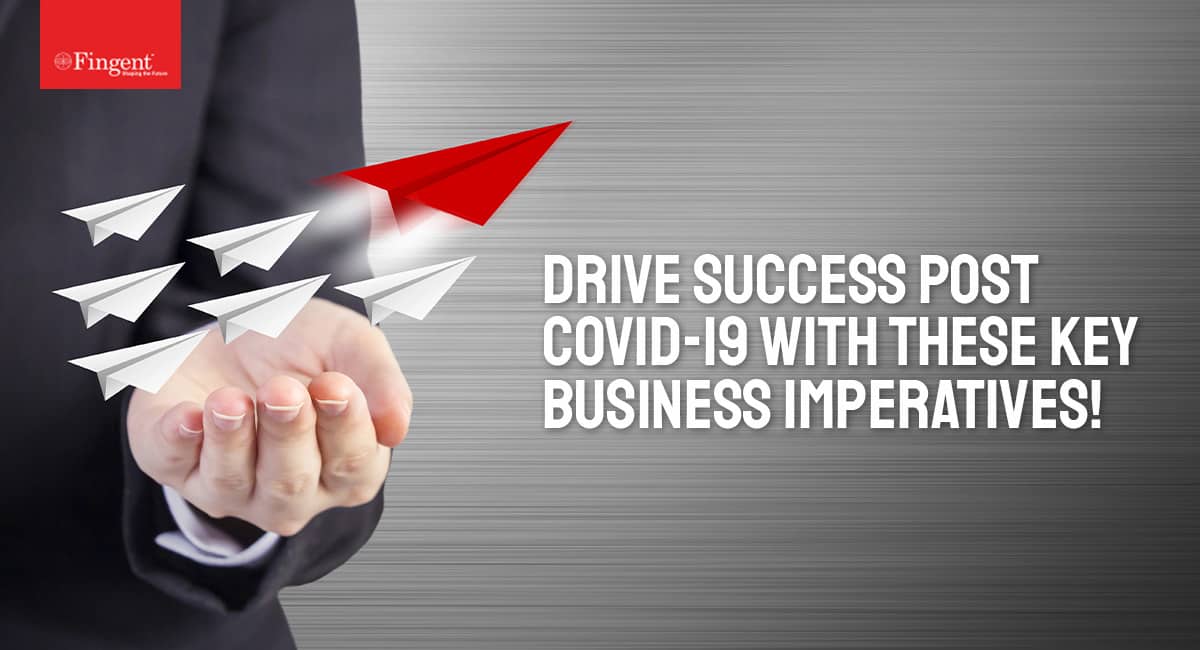 1. Organizational Resistance
True digital innovation embraces an organization's leadership, work culture, technology, and business practices. Many business leaders struggle with digital innovation because it appears to oppose their established ways of working, which they have been practicing for decades. It's hard to get innovation right within a rigid organizational structure where mistakes cannot be tolerated. At the same time, every organization cannot afford to engage in costly and time-consuming experiments that will intervene their daily show.
Overcome Resistance Through Outsourcing
By strategically outsourcing innovation, business leaders can reduce the experimental cycle times and lower the associated risks and costs. Consider the insurance law industry that processes massive amounts of legal documents and insurance data on a daily basis. A typical employee compensation claim would take nearly three years for final settlement, after all the paper sifting, consulting, probing, and finalization. The average case settlement time costs a carrier close to $85k. Sapra & Navarra, a leading Californian attorney wanted to put an end to this enigma. They outsourced their technology requirements and developed an AI and Machine Learning program that enhanced and accelerated the activities involved in processing workers' compensation claims.
The result: 50% decrease in average total claim costs, claim cycle time, and associated personnel costs.
CASE STUDY
Customizable course mapping and pivotal application for K-12 and universities.
Download Now!
Outsourcing your digital innovation project gives you access to top-rated specialists in various technologies such as AR, VR, IoT, automation, blockchain, mobility, enterprise content management, data analytics, and business intelligence. Outsourcing saves your cost and time and makes your business scalable for future needs.
2. Disorganized Innovation Process
Several organizations fail to formulate a process to guide sustainable innovation. Companies rely on serendipity instead of formally analyzing their strengths and weaknesses around innovation, thereby failing to understand and define their expectations. This prevents business leaders from broaching innovation as an enterprise-wide responsibility. Innovation thrives in an open and supportive environment where employees are assured of recognition and professional growth.
Ways To Adopt A Systematic Innovation Process
Business leaders and managers can assist with the process of innovation by:
Understanding the operational details of innovation projects and keeping a close eye on the project performance.
Establishing a learning-focused environment that encourages employees to speak up and try new ideas.
Ensuring the selected ideas are well-evaluated and are based on their organization's protocols.
Responding to opinions and queries and motivating employees to ask the right questions.
Paying rapt attention to customers' needs and specifications and utilizing technology creatively to lessen their woes.
To put it simply, a systematic innovation process should have three components: a worthy problem to solve, a technology that helps develop the solution, and a business model that generates ROI from it.
Read more: Prepare For The Future of Digital Innovation with Fingent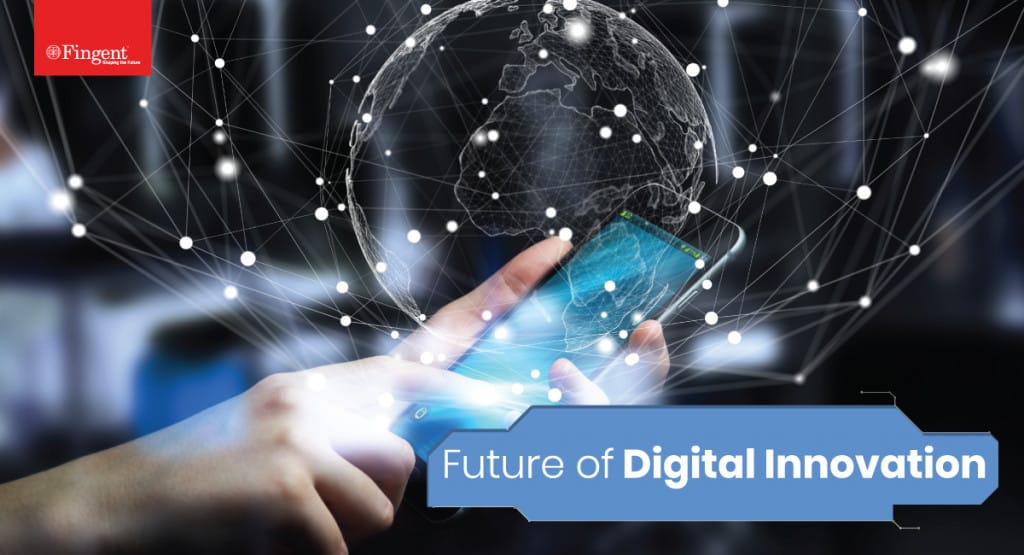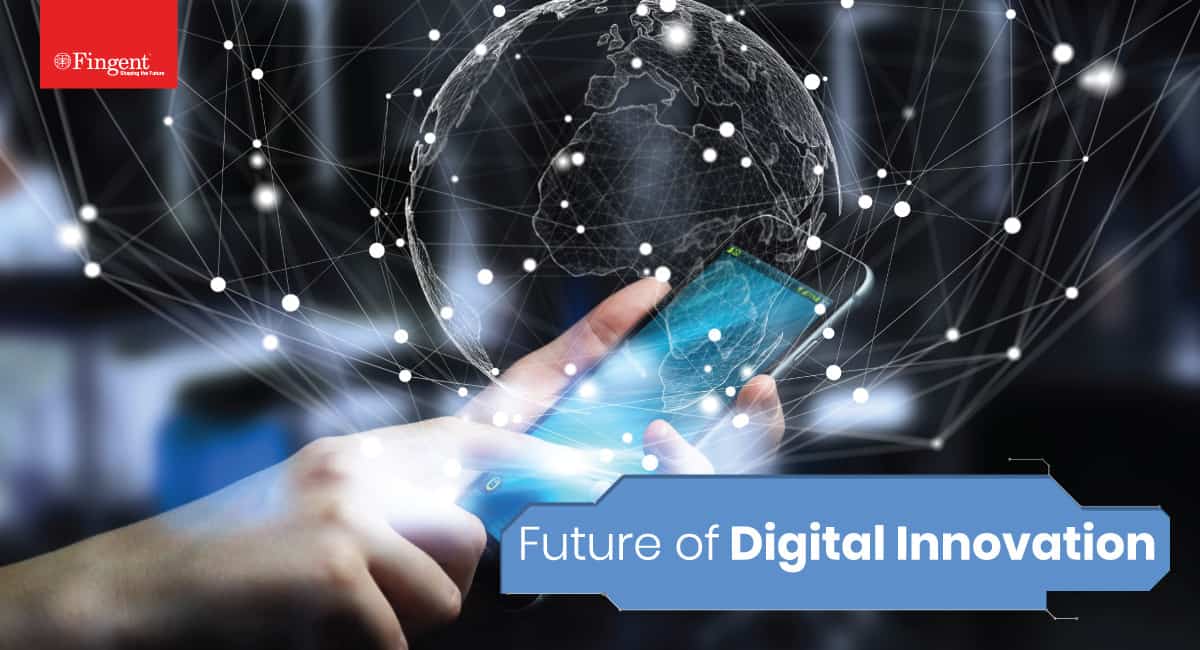 3. The Rift Between B2B And B2C Tech
Just like how B2C customers rely on Amazon to buy their household essentials, B2B customers are also switching to digital tools for researching and buying products. Several factors, such as decision-makers, influencers, higher price points, competing sales channels, and a growing range of product lines and specifications come in the way of B2B purchasing decisions. This has caught B2B sellers in a maze of innovation challenges. More than anything else, B2B companies need to become more customer-centric to stay ahead of the competition.
How B2B Companies Can Apply Innovation
Read more: Cloud Migration – Essentials to Know Before Jumping the Bandwagon
4. Too Much Focus On Short Term Gains
Building the gap between digital innovation leaders and laggards is a time-consuming endeavor, which can pay off in the long term when done rightly. Several enterprises go for ready-made, canned technology solutions in a race to become digital. Such businesses tend to lose out big as they fail to prioritize the long-term gains such as scalability and adaptability that are more crucial in their growth journey. Custom software, that is purpose-built for your business, is the best digital innovation solution that can stabilize and scale your business growth.
Reaping Long Term Rewards With Custom Software 
With a solution tailored to your industry's requirements, it becomes easy to integrate software into your organization's daily routine. Off-the-shelf software meets only 60% of your operational business needs.
Our customers reveal the long-term benefits of adopting custom software:
93% of our clients saw a decline in inefficient tasks after implementing custom software
91% agree that tailored software solutions have increased their productivity
77% could reduce manual data entry errors after replacing their off-the-shelf software with custom applications
76% of our clients reported increased ROI
Read more: Ensuring small business success with custom software
5. Innovation Has To Be Managed Only By C-Level Execs
More than technology, the success of the digital transformation is determined by the attitude of people across the organization. According to Harvard Business Review, "when leaders think about investing in technology, they should first think about investing in the people who can make that technology useful." This is where the main implication lies. Digital innovation success depends on your ability to adapt to the changes rather than the technology itself.
Driving Innovation Forward
In these times of change, it's important to count diverse perspectives, talents, thoughts, and ideas to drive innovation forward. Business leaders should invest in raising new skills, think cloud and mobile-first, build personalized experiences using data, and tie all the digital channels to offer customers a unified experience.
Read more: Future-proof your business with 5G, Edge Computing, and Cloud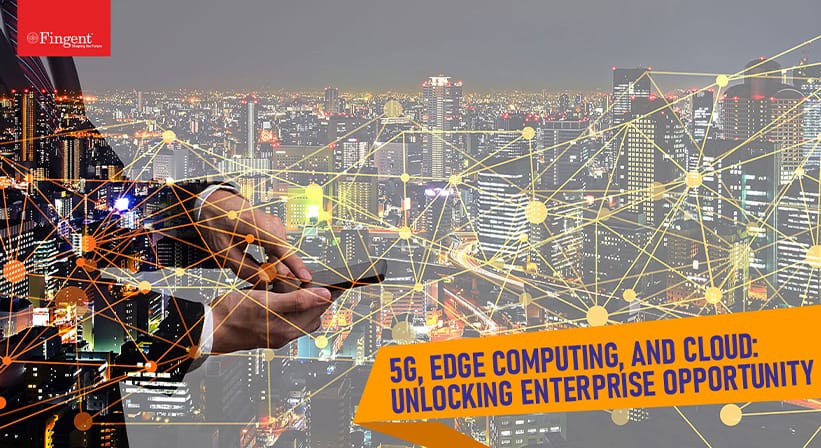 Start Your Digital Innovation Journey With Fingent!
Have you started your digital transformation journey yet? If not, there's no better time than now. We're helping businesses build robust custom solutions that can sustain their innovation model and boost their customer experience even in the wake of a black swan event. The way each business looks at innovation could be different, but what ultimately matters is how your innovation model integrates with your business strategy, long-term growth plans, team culture, ROI, budgeting, market value, and above all the impact on your customer. Are you ready to take a free assessment?
Drop us a line and our sales team will contact you shortly. 
Related Post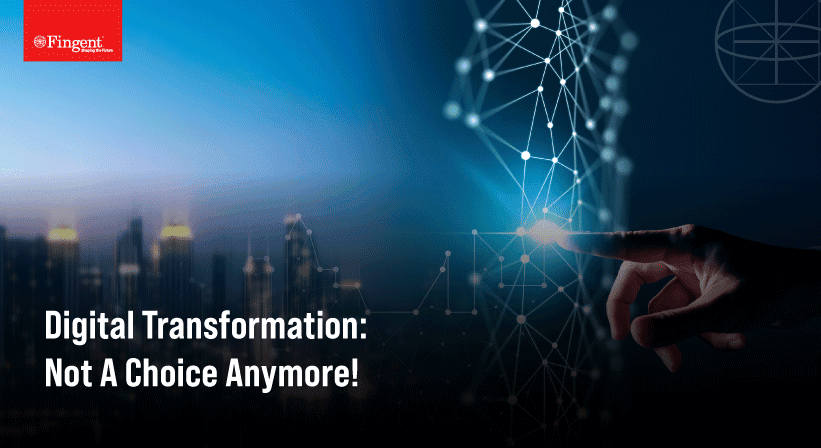 Today, technology seamlessly weaves its way into every aspect of……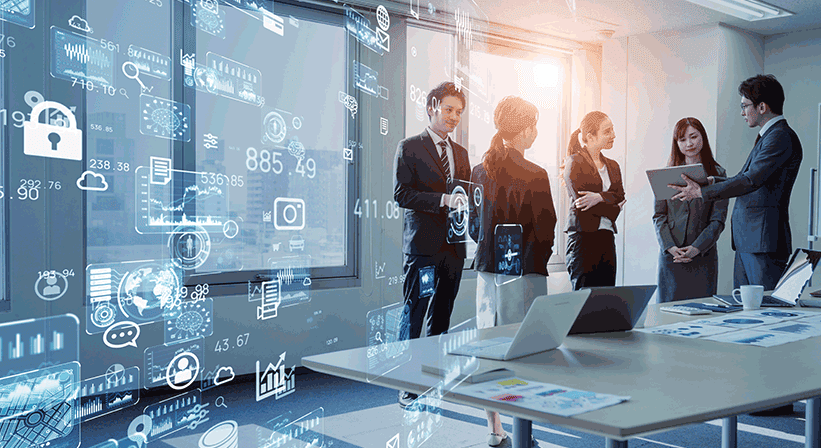 Technology is not a choice but a fundamental business strategy……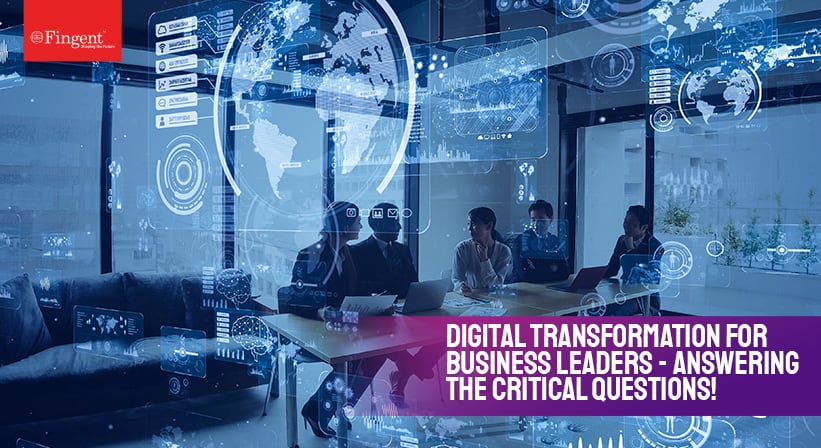 Digital transformation is pervasive. It is hard but absolutely crucial.……