Logistics Management Software – Everything You Should Know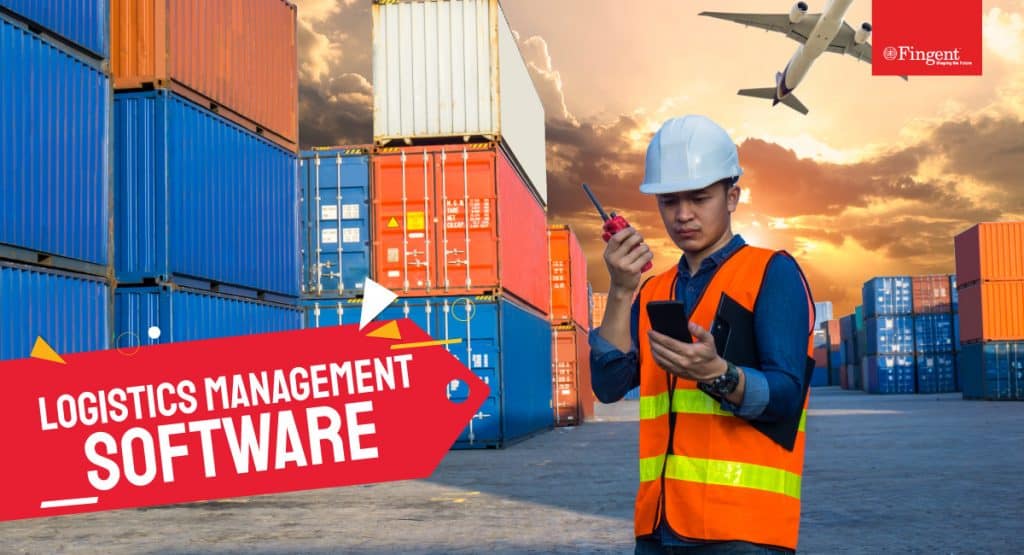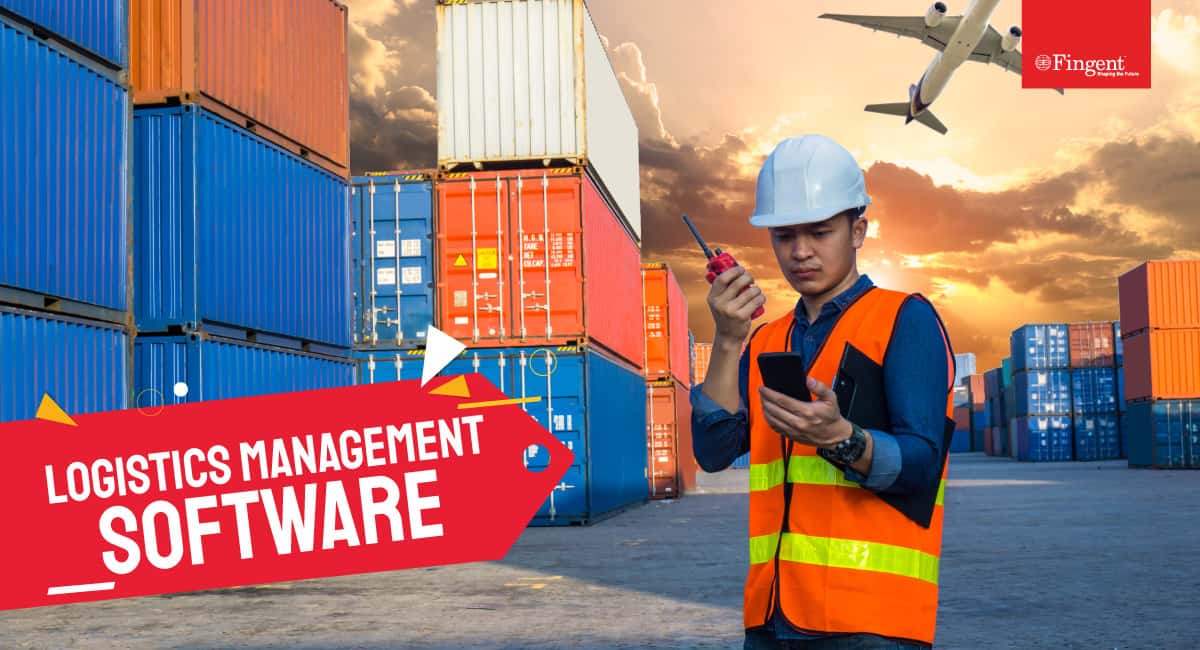 How Logistics Management Software and Technology Will Transform Businesses in 2021
Without logistics software management, Pfizer cannot become one of the world's largest sterile injectables suppliers in 2021. Neither can they store, transport, and distribute the COVID-19 vaccine to multiple countries, maintaining ultra-low temperatures. Monitoring temperatures, optimizing delivery routes, managing cold storage, tracking vaccines in transit, overseeing distribution – all these prove that the logistics and supply chain sector has been at the forefront of tech disruption in 2021. Various governments are taking measures to expedite vaccine distribution to the masses; shoppers have increasingly moved to online shopping – 2021 is set to witness the increasing adoption of logistics management software. 
Read more: 6 Tips for Logistics and Supply Chain Leaders to Plan COVID-19 Vaccine Distribution Strategies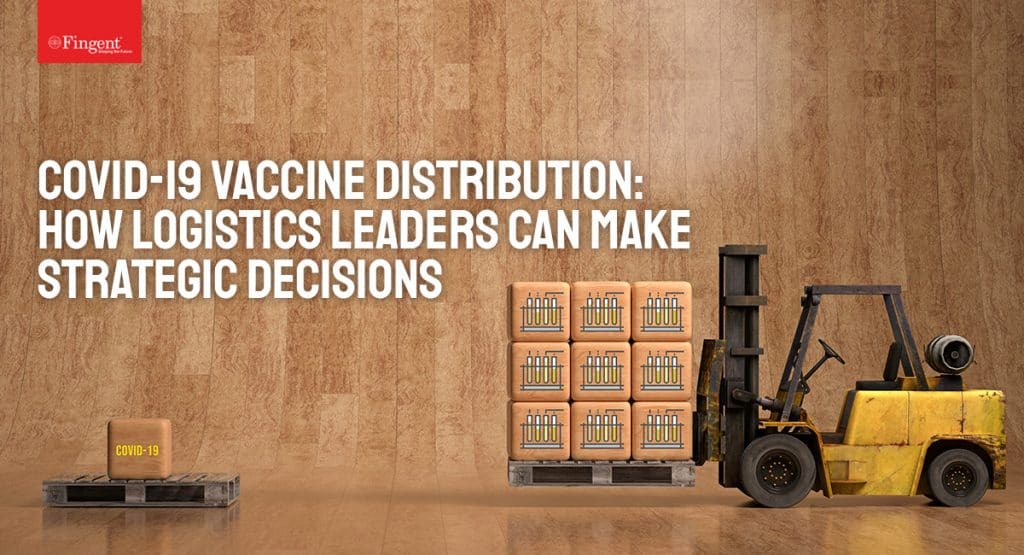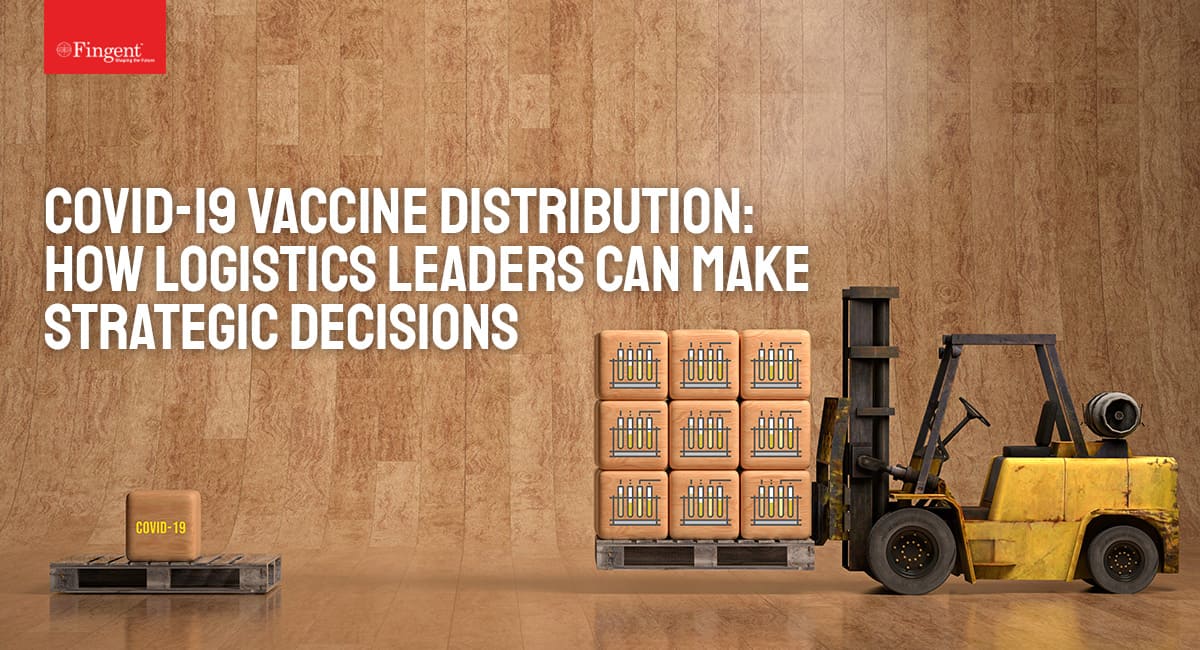 The Impact of Technology in Logistics
Technology continues to disrupt logistics and supply chain processes by changing it altogether from its core. Research and Markets reports that the increasing use of IoT and emerging technologies across industries will accelerate Connected Logistics's adoption. The Global Connected Logistics market is projected to grow at a CAGR of 17.5% during 2021 – 2026. 
Consequently, logistics will become more refined and fast, changing the way materials, goods, freight, sales orders, inventory, and production are managed.
As efficiency and speed become the determining factors, logistics need to adopt a new approach to deal with the rising demand and complexity of processes. The industry needs a viable solution that manages the flow of things so that the right product reaches the customer within the specified time.  
Logistics software adoption streamlines operations and removes process hassles. Organizations that invested in logistics management software have produced good outcomes with noticeable improvements in process, operations, and delivery.
This article attempts to explain all that you need to know about logistics management software, including: 
What is Logistics Management Software?

Challenges in logistics management

Pros of a having a logistics software

2021 trends that reshape logistics management

Choosing the right Logistics Management Software

Checklist of essentials in a Logistics Management Software

How logistics software improves efficiency

The future of supply chain
What is Logistics Management?
Logistics involves the flow of things from their point of origin to the point of consumption, usually general customers or businesses. The selection of vendors, transportation means, routes, and delivery methods constitute an essential part of logistical operations.
Logistics management is a part of the supply chain that uses planning and implementation to store and deliver goods and services to the customer. It coordinates several critical activities of the supply chain that range from product development to commercialization.
Typically a logistics management system includes the following:
Inbound and outbound transportation management

Warehouse management

Fleet management

Processing orders

Inventory control

Managing third-party logistics service providers

Planning supply and demand
Watch Video: Top Challenges Faced by Logistic Management
Logistics management constitutes several functions such as production planning, sourcing, procurement, packaging, and dispatching. It also involves finding the suitable means to deliver goods and services to the end-user. Inbound and outbound traffic is vital in logistics management.
Inbound logistics is a linear flow of raw materials from suppliers into a warehouse and then a production unit.

Shifting the products from the warehouse inventory into the hands of the customers falls under outbound logistics. 
An example of inbound and outbound logistics at play is that of a manufacturer of electronic goods, which requires several raw materials in the form of components, nuts, bolts, cables, casting, packaging cartons, etc., to build products.
Improve logistics to deliver measurable ROI for your business
Our logistics management software is the perfect fit for your logistics requirements. Get in touch with us to garner the advantages of logistics software solutions.  
Get A Free Quote Now!
Challenges in Logistics Management
Logistics is prone to several issues that occur primarily due to simple human errors or other factors. Weak decisions usually result in delays in the transport or delivery of goods, leading to customer dissatisfaction. Besides, another challenge that logistics face generally is in the safe transportation of goods. The goods can become damaged or faulty if not handled accordingly while in transit.
Customer demand has also become higher as they want more transparency in the delivery process. Moreover, logistics and supply chains are facing the still unsolved issue of cost control. The rise of fuel charges combined with a steep increase in energy, freight, and labor rates put further pressure on logistics providers.
Effective risk management and managing the relationship between the suppliers and partners are also vital. A reliable solution that covers all these individual challenges in logistics is thus becoming a necessity. The use of logistics management software (LMS) can streamline logistical operations and guide a logistics provider or business to deal with them appropriately.
What is Logistics Management Software?
Logistics Management Software (LMS) simplifies logistics operations by refining the production cycle and making it easier to access important information quickly. A logistics management software helps businesses manage the various processes that go into the production cycle from the delivery of raw materials to shipping the finished products to the consumers.
Logistics software has become broader in its scope and functionality to deal with a vast array of operations and processes. It shares similarities with supply chain management software (SCMS), which contains tools that help deal with transactions, processes, and suppliers. The functionality of a logistics management software extends to areas such as:
Processing customer requests

Processing purchase orders

Inventory Management

Suppliers Management

Sales and Distribution
A logistics management software gets rid of all the conventional approaches like paperwork and spreadsheets to simplify management. It comes in three variations: warehouse management systems, enterprise resource planning systems, and integrated supply chain management suites.
Companies with an in-house logistics or supply chain division and third-party logistics providers utilize any of these different versions according to their requirements to efficiently manage their logistical and supply chain operations.
The Pros of having a Logistics Software
In logistics, handing over the process to a logistics management software has several advantages. With logistics management software, a company or 3PL (third-party logistics) provider could avail of the following benefits.
Refine Transportation:

Transportation is a crucial area of logistics. It incurs the most charges in the form of fuel, energy, labor, motorway tolls, and shipping fees. Relying on logistics software can help manage the various transportation means and leverage the operational data for process automation. Logistics management software makes it easy to analyze data and make relevant decisions for reducing costs maximizing efficiency.

Faster Delivery:

The logistics and supply chain industry faces several issues that affect delivery and lead to delays. By incorporating logistics software, businesses can rapidly deliver their products to customers. A logistics management software can improve delivery speed by making meaningful interventions in the production cycle and choosing the suitable carrier. It ultimately reduces shipping delays to a great extent.

Minimize Human Errors:

Another notable advantage of having logistics management software is in reducing human error. Manual analysis of vast quantities of transportation data is difficult, time-consuming, and prone to errors. A logistics software can process these data without any mistakes in less time, seamlessly pushing forward the operations with minimal/nil delays.

Automates Functions

: Process Automation is a tremendous boon of logistics software integration. Certain functions like creating shipment routes, load planning, and tendering of load to carriers are easily automated and managed by using logistics software. Moreover, it eliminates paperwork, which helps deal with the processes efficiently and timely.

Reduce Costs:

Logistics software can automatically compare different shipping services, delivery agents, and transportation methods to find the least pricing ones. The other way logistics software reduces costs is by lowering the expedited shipments through improved shipment planning.
Read more: How Transportation Management Systems Benefit Third Party Logistics (3PL) Service Providers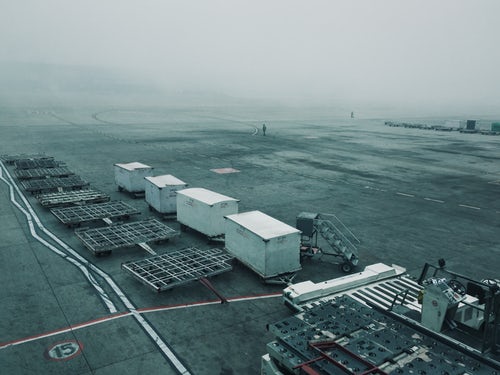 2021 Trends that Reshape Logistics Management
The demand for logistics software management has peaked with the widespread popularity of e-commerce in 2021. The onset of COVID-19 is also a reason behind the peak in demand for logistics technology. As a result, logistics is constantly evolving to accommodate each industry's rising requests that depend on it. One area where logistics has transformed is the digitization of its processes and resources. In 2021, the industry is expected to embrace the cloud, mobile, and emerging tech to transform logistics operations. Here are some of the top tech trends that will influence logistics and supply chain in 2021. 
1. Artificial Intelligence
Logistics companies will use AI to identify patterns in data and churn insights. It will help advance operations such as intelligent transportation, route optimization, demand forecasting, budget planning, etc. McKinsey reports that AI-driven logistics optimization can reduce costs through real-time forecasts and behavioral coaching. The potential incremental value of AI in the logistics and transportation industry (89%) will be more than other analytics techniques.
Read more: How AI is Reshaping the Supply-Chain and Logistics Industry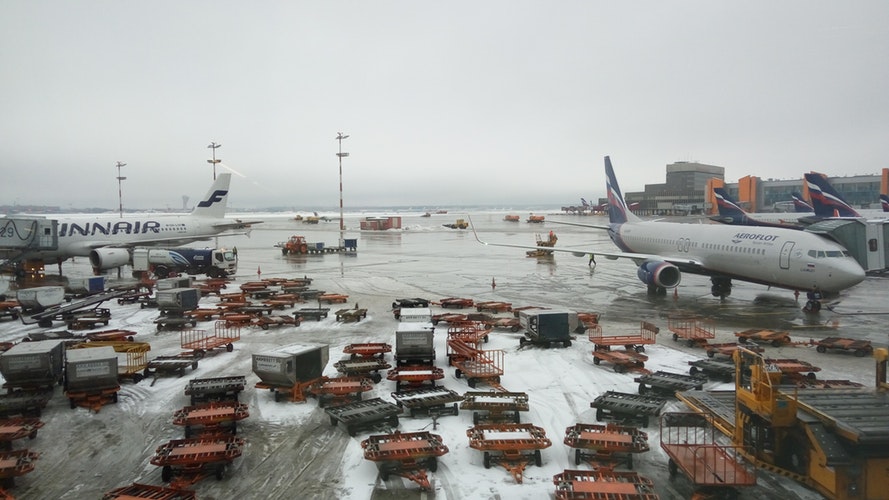 2. Warehouse Robotics
Over the last few decades, innovative logistic robotic companies have worked hard to mesh AI and machine learning, better sensors and response capabilities, warehouse management software, or logistics management software. Recently, warehouse robotics in the supply chain has picked up pace exponentially. There has been colossal funding and investment in the industry. For example, Alibaba invested $15 billion into robotic logistics infrastructure, and Google invested $500 million into automated logistics for JD. It is also estimated that the global market for warehouse robotics in the supply chain will reach a market value of $22.4 billion by the end of 2021.
Read more: How Robotics in Logistics Helps Improve Supply Chain Efficiency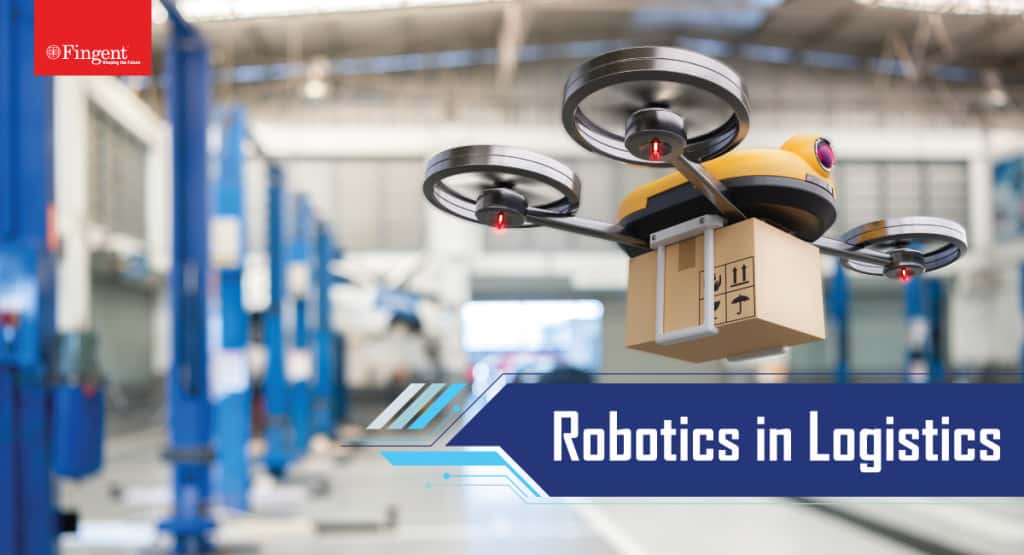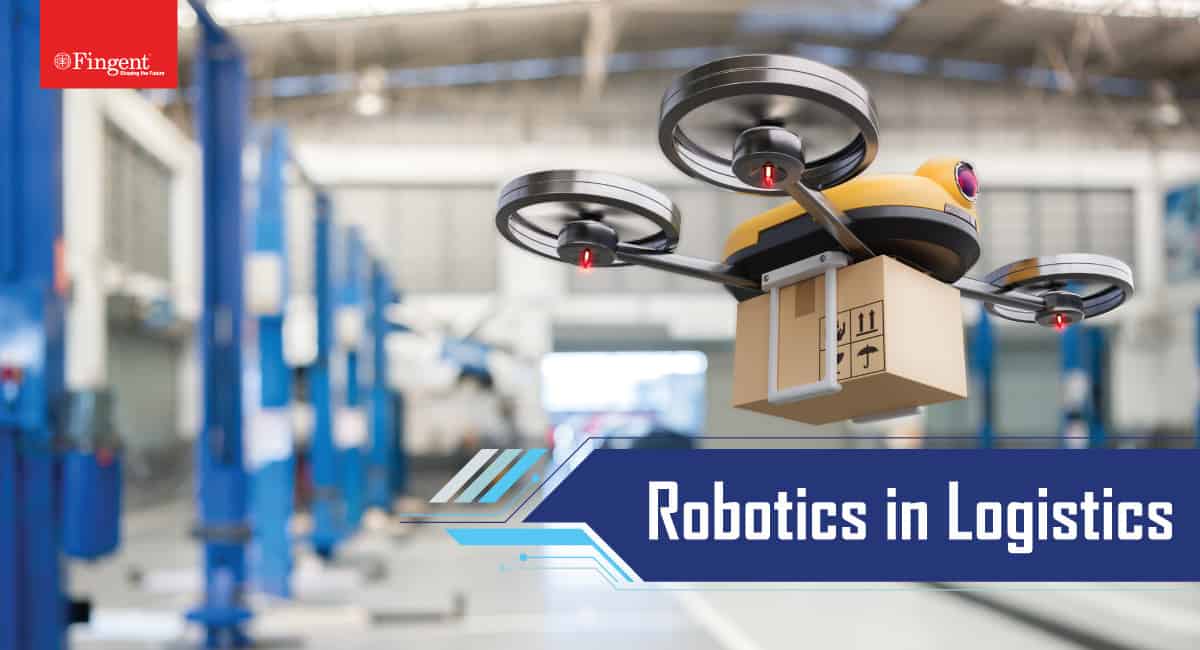 3. Cloud Computing
Cloud integrated logistics management software allows having real-time price updates, inventory, and tracking. Cloud-based logistics software enables real-time accuracy and 360-degree management of processes and systems. You can track a product through its lifecycle, right from ordering to distribution. It allows to significantly cut down the costs of lost products, missing deliveries, locate a shipment at any stage of transport, and reroute a misdirected shipment. Cloud-based logistics software allows everyone in a trade network to communicate and share data in real-time, make decisions quickly, and scale on-demand. 
4. Contactless last-mile delivery
In a pandemic-troubled world, contactless delivery is more critical than ever. eCommerce companies and carriers face increasing pressure due to the surge in online shopping. It's crucial to stay agile by ensuring business continuity. At the same time, it is also vital to remain safe and meet delivery needs. Electronic parcel lockers, contactless parcel delivery and collection, and self-service pick-up automate delivery processes to reduce physical interactions between customers and delivery agents. 
Case Study
Optimizing last-mile delivery: Software suite development for an e-commerce locker company helps gain 50% reduction in internal workload. 
Download Now! 
Watch video: Custom Web Application Developed to Enable Smarter Locker Management
 Custom logistics software applications can help fulfill the increasing demand for last-mile delivery. Fingent helps build healthy tech partnership ecosystems to ensure uninterrupted supply and distribution of your products and services. 
5. Blockchain
Blockchain, also known as the distributed ledger technology, offers the ability to record transactions between parties securely and permanently. The shared and secured databases enabled by blockchain helps in avoiding intermediaries and third parties that verify, record, and coordinate transactions in a supply chain. Blockchain helps increase the traceability of the material supply chain, improve the credibility and trust of shared data, digitize physical assets like contracts and critical documents, streamline administrative processes, reduce costs, and enable effective auditing of supply chain data. 
Example of blockchain application in logistics: The international logistics giant DHL uses blockchain-based serialization of pharmaceutical drugs and products to ensure that:
the products come only from legitimate manufacturers, 

are not counterfeit, and 

are adequately tracked and traced through their journey from origin to consumption. 
6. Predictive Analytics
The emergence of sensor technologies and AI has contributed heavily to the rapid growth of predictive maintenance in the logistics industry. Supply chain leaders want to utilize data effectively to optimize predictive maintenance, forecast demands, adjust inventory levels, improve cold chain transportation, and protect the integrity of the supply chain. Smart and optimized data management through predictive analytics and AI allow logistics providers to refine and transform the supply chain in 2021. 
Opting for the right Logistics Management Software
With the trends shifting logistics management in a progressive direction, the need for software solutions in the field has become indispensable. Businesses, whether focussing on e-commerce or delivering services, can benefit from having logistics management software. However, the real question is finding the right kind of logistics software since the requirements vary for each business.
Read more: How to Pick the Right Logistics Management Software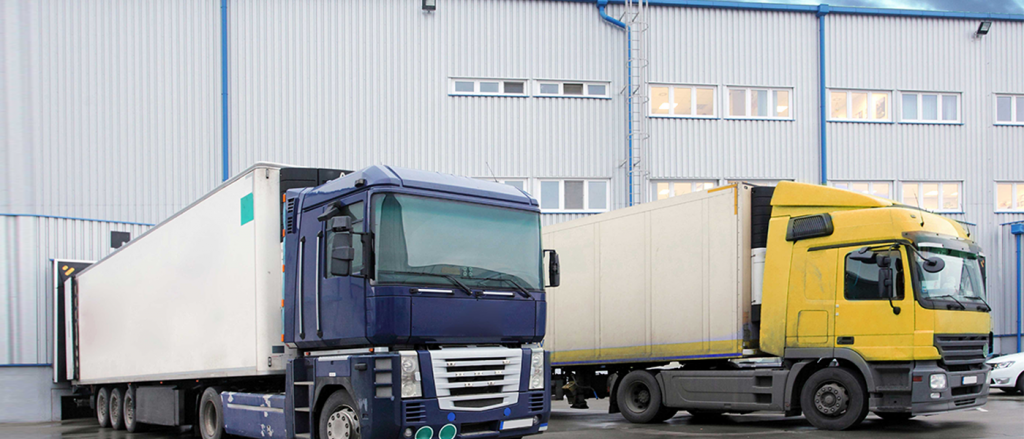 A checklist of essentials in a Logistics Management Software
Before settling on software for logistics management, it is vital to understand the requirements and challenges a business faces daily. Carrying out a detailed analysis can help identify deficiencies in the existing logistical operations of a business. Besides that, it can suggest measures to redeem any discovered shortcomings in the cycle.
When deciding on logistics management software, there are several essential factors to consider. Firstly, it should contain a basic set of functions that can aid in simple logistical management operations.
Besides that, numerous other things should also be present in the software to tackle the wide base of a business's logistical operations and processes. 
Some of the key features to look for in a potential LMS are:
Compatible Multi-Client Architecture:

A logistics software that comes with multi-client architecture support is necessary if a business handles multiple customers. Software with inventory and purchase orders has more emphasis since it deals with several customers simultaneously or in different phases.

Forecasting:

The ability to forecast is a needed trait in logistics and supply chain management software since it can bridge gaps in supply and demand by enhancing the business processes. Demand, supply, and price forecasting can help supply chain management with proper production scheduling, better customer satisfaction, and minimized out-of-stock scenarios.  

Finance Integration:

Having tools that integrate the supply chain's financial side is another critical software requirement. Vital financial aspects like general ledger, account payables, and receivables can help manage the bookkeeping and records of transactions conveniently when included in logistics software.

Inventory Tracking:

Having an inbuilt inventory tracking feature can make logistics management software more dependable. Logistics involves transactions of various kinds. An inventory control feature enables easier processing while ensuring that the customer gets the invoice on time.

Customizable and Streamlined Interface:

A good logistics management software should contain a streamlined interface that allows for effortless navigation across its chief functions. A customizable logistics software can easily accommodate the unique infrastructure and methods implemented by a business.

CRM:

Logistics software should also cover the customer side. A CRM embedded logistics software allows the customers to know the status of their deliveries. For both inbound and outbound logistics, CRM can answer the customers' queries and supply them with relevant information and adjustments to the delivery.  

Bill of Lading Creation:

As a critical document in the shipping and freight chain, looking for a logistics system that can generate the bill of lading is recommended. This can make it easier to create the bill of lading receipts. It facilitates the seamless exchange of goods under the consignee of the shipper and the logistics company.
Refer the chart below to get a grip on the overall profile of any software logistics management: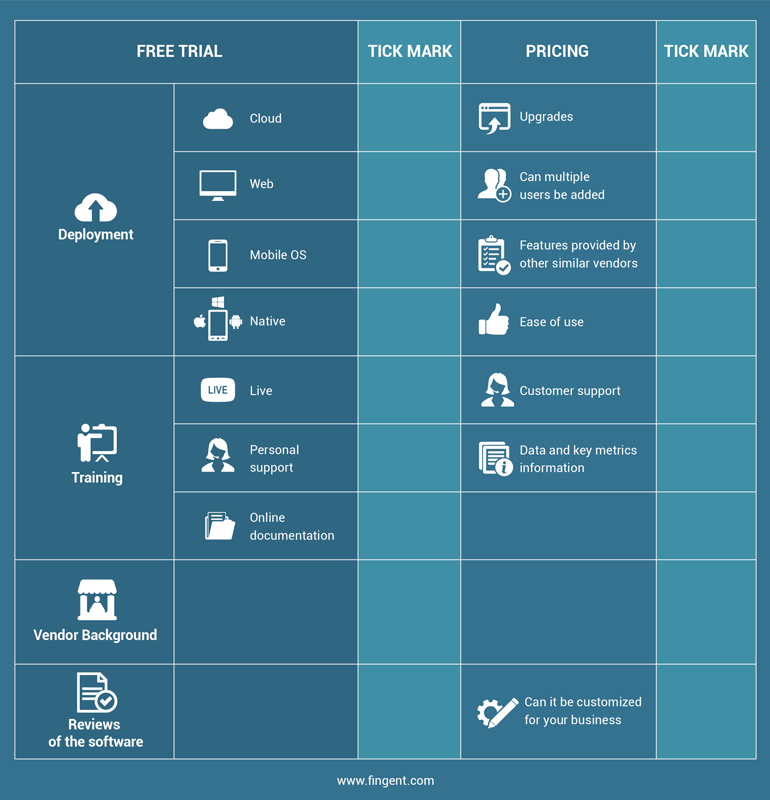 With logistics pushed to the forefront of business operations, leveraging the right technology can make your business compatible with the changing environment.
Outsourcing to a software development vendor will help deploy scalable software for logistics management into your entire supply chain operations. A global software solutions provider like Fingent can give you the advantage of custom logistics solutions built solely based on your requirements.
How logistics software improves efficiency
Logistics management software guarantees more efficiency and control over the logistical and supply chain operations of a business. It means simply substituting the existing manual methods with a software-centric solution. The array of features in a logistics system can refine the entire logistics cycle right from its center. For owners, vendors, and the end customers, using an LSM (Logistics Software management) model opens up improved collaboration, which is the essence of effective logistics management.
Opt for logistics software requires considering all the criteria mentioned above. For a business, it involves addressing their needs and then choosing one that wraps around their existing processes. By integrating an LMS into their operations, companies could reduce their turnaround times and streamline the overall cycle of planning and delivery while keeping up with the customers' requirements.
Read more: Build or Buy Logistics Software – An End To The Prolonged Discussion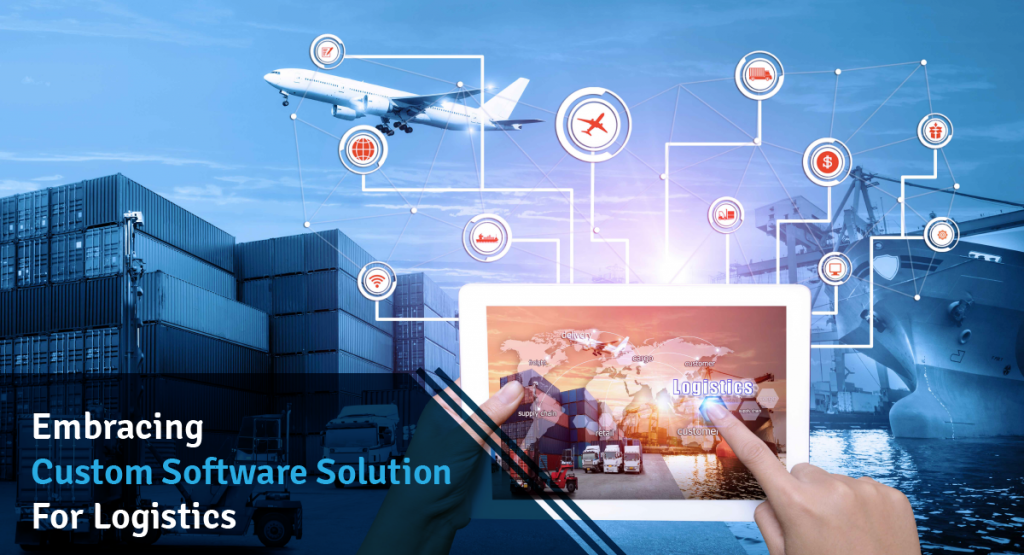 Transitioning into Cloud-Based SaaS: The Future of Supply Chain
With cloud computing gaining momentum in 2021, a whole new way of processing data is unveiled. The tech innovations in 2021 have influenced the supply chain and logistics operations. Increased adoption of supply chain and logistics solutions in 2021 will lead to a shift from the on-premise model to the SaaS model.
Predictions estimate that a subscription-based SaaS model will dominate supply chain management in 2021 and beyond. Adopting a cloud-based supply chain solution offers benefits in the form of flexibility, robustness, and affordability. Free and open-source software adoption has made the Cloud the primary choice for logistics providers and organizations worldwide.
Cloud-based SaaS supply chain solutions offer numerous benefits. It gives a comprehensive outlook on the overall operations in logistics by making processes more transparent and collaborative. Implementing a cloud system reduces the upfront and operating costs. It also offers the ability to scale up with the business needs and enhances supply chain efficiency.
To sum up,
Opting for a logistics solution is one step to simplifying the entire cycle of logistical and supply chain operations. Effective management of each process from procurement to delivery requires a custom logistics management solution that can accommodate each provider's demands. For instance, an organization lacking an in-house logistics department needs a software management tool that can wrap around their existing methodology and improve it.
By partnering with a vendor specializing in software development, businesses can deploy logistics management software tailored to their requirements. Pioneers in custom software development like Fingent can assist companies from wholesalers to distributors to e-commerce with the advantage of custom logistic solutions. Get in touch with us to spearhead your operations swiftly and efficiently.
Simplify job scheduling and dispatching
Intuitive scheduler to help assign jobs to field agents through simple drag and drop actions based on workload and availability.
Try ReachOut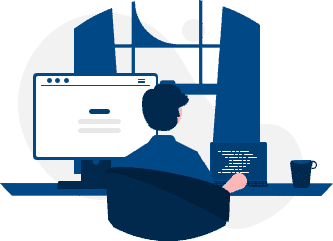 Related Post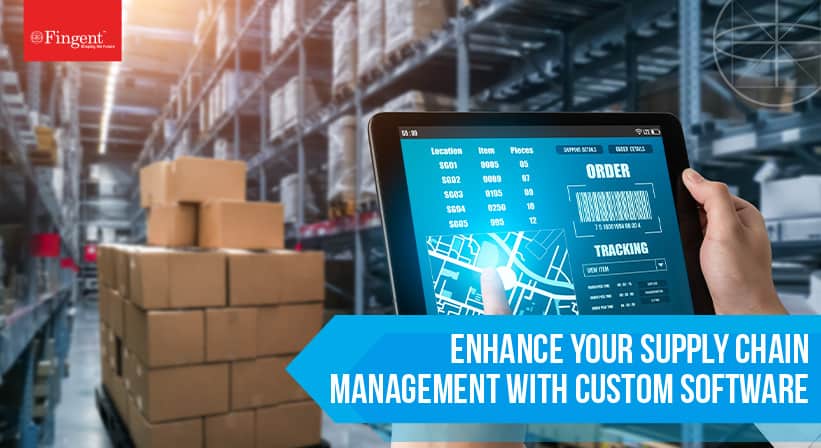 The onset of globalization has encouraged business operations on an……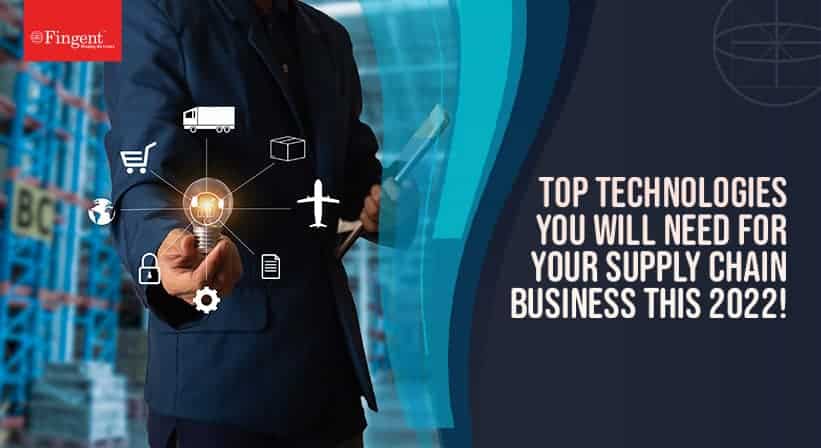 The COVID-19 pandemic has created an imbalance between the supply……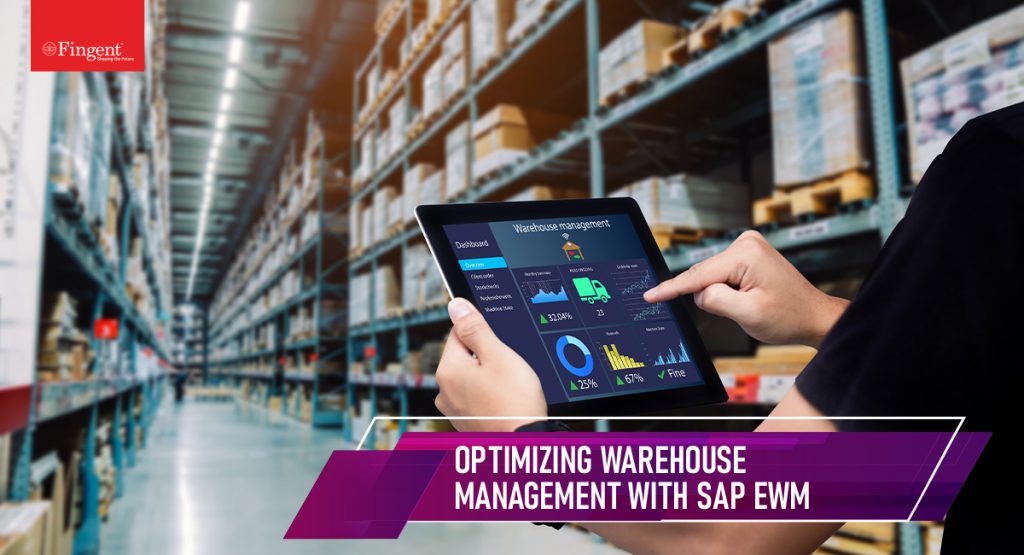 Streamline And Enhance Your Warehouse Management Operations With SAP EWM……