Top Technologies Used to Develop Mobile App

Mobile App sector has grown multifold in recent years and so has the demand for them. Studies reveal that almost 50 billion app downloads jump from 149 billion in 2016 to 197 billion in 2017.
Every company that wants to sell, assist, provide service, or offer information is into making their apps accessible to the customers. It is true that a well engaging and standout business app will enhance branding and retain customers. But apart from brainstorming how the app will function and what resources will be required, it is important to figure out which technology will serve your needs the best. There are multiple mobile app technologies that are widely used for a specific platform or for cross-platform app development. The four major programming languages that are largely used for mobile app development are –
New Technologies To Develop A Mobile App Faster
According to Fingent, a software company in New York, There are multiple mobile app technologies that are widely used for a specific platform. The four major programming languages that are largely used for mobile app development are –
1. Swift 
If you are building something specific for Apple products, Swift is the language to seek. It has advanced features with minimal coding that can be easily maintained.
2. C++ 
It forms the simplistic base for most programming languages and possesses the power to create dynamic apps. The simple and effective compiler based approach makes it a versatile tool that can be used for multiple platforms. Its sister language, Objective-C, was earlier used for app development in Apple systems.
3. Java 
This object-oriented programming language is the official language for Android development. This language is easy to handle and many open source libraries are made available for users to choose from.
4. HTML5 
There is no better technology to use than HTML5 if your organization is looking at developing web-frontend applications for mobile devices.
Design Your Own Mobile App
Fingent's expertise in professional mobile development has benefited clients of various industries to augment their customer experience. Get in touch with our experts today to know more.
Get A Free Quote!
5. PHP 
A rather easy language to learn, PHP is object-oriented and uses a three-layered model to help create dynamic mobile apps and web applications. It works great for apps that require database integration.
A host of advanced technology tools are available for those who are looking forward to creating their own mobile apps. These developer tools are perfect for building apps from scratch and even offer multi-platform capabilities for reaching larger audiences.


Here is a list of top tools that can help you get started with your own Mobile App.
1. PhoneGap
PhoneGap also known as Apache Cordova is an open source software that uses CSS3, HTML5, and JavaScript, to create native applications for multiple platforms such as Android, Windows, and iOS. This framework allows mixing native and hybrid code snippets which results in apps that are neither truly native mobile nor web-based applications.
2. Appcelerator 
This open-source framework is the best choice to develop hardware-based apps. The platform uses HTML, PHP, and JavaScript to create native apps for iOS, Android and Windows UWP.
3. RhoMobile 
RhoMobile is a powerful open-source framework that allows native app development for multiple platforms. It uses web technologies like  CSS3, HTML5, JavaScript and Ruby, to build apps for most major operating systems including iOS, Android and Windows.
4. WidgetPad 
WidgetPad is one of the best open-source environment for mobile app development. It uses web technologies like JavaScript and HTML5 to offer a multitude of options like source code editing, versioning, and distribution. This open-source framework enables mobile app development platform for Android, iOS, and web.
5. MoSync 
MoSync is an open source multi-platform mobile app development kit that supports programming languages such as JavaScript, PHP, Ruby, and Python. It is integrated with Eclipse-based IDE and enables native mobile app development for multiple platforms using C/ C++ programming.
Find more on how a Video Making Mobile App, developed by Fingent, helped build their client's customer experience. Download the Case Study here.
Few mobile application development frameworks that are promising to become major tools for developers in 2019 are :-
1. Flutter
Flutter is the new trending cross-platform mobile application development technology in town. It uses DART as a programming language instead of JavaScript which facilitates rapid and effective analysis, fabricates UIs, includes highlights and fixes bugs in milliseconds. The open source cross-platform SDK by Google extends a wide range of plugins backed by Google and allows both Android and Apple iOS platforms to construct mobile app.
2. React Native
This JavaScript open-source framework has become the most preferred mobile app development technology. It offers ample support to IDEs and other mobile app development tools and enables the development of native apps for iOS and Android platforms.
3. Ionic
Ionic uses HTML5 programming language and is widely preferred for mobile app development. It combines HTML, CSS3, and JavaScript to build native based apps and create their UI functionalities with ease. This mobile app development technology works on iOS's UIWebView or Android's WebView.
4. Xamarin
This cross-platform framework with coding advantages of C#, uses single code across iOs, Android, Windows, and other platforms. With the benefits of code sharing, Xamarin builds applications that render exact native app experience. It is the most time and cost saving framework for mobile app development.
Are you looking forward to building an innovative mobile app to boost your revenue?
Get your FREE mobile app specification template here!

To sum up, let's highlight on a few mobile app facts:
In the year 2018, around 61.2% of the global mobile phone users were reported to access the internet from mobile devices.

According to

comScore reports

, 50% of individuals spend their media time on mobile applications.

The total number of mobile app downloads in 2017 was 197 billion and it is expected to reach 352 billion by 2021.

Almost 91% of smartphone users are reported to turn to mobile apps for business information and research.

The year 2018 has shown a massive increase in consumers spending on Apple App and Google Play stores by 22%.
Read More: Mobile App Development : 4 Tips To Consider
Thus, we come to the conclusion that mobile apps have become the most convenient source of contact between businesses and customers. But when it comes to choosing the best technology to create ultimate mobile apps, there are multitudes of options. The best way is to have a ground plan and seek the help of a software development company like ours that offers complete app development as per your requirement.
Related Post
Concerned about app development costs? Here's all you need to……
All that you need to know about React Developer Tools……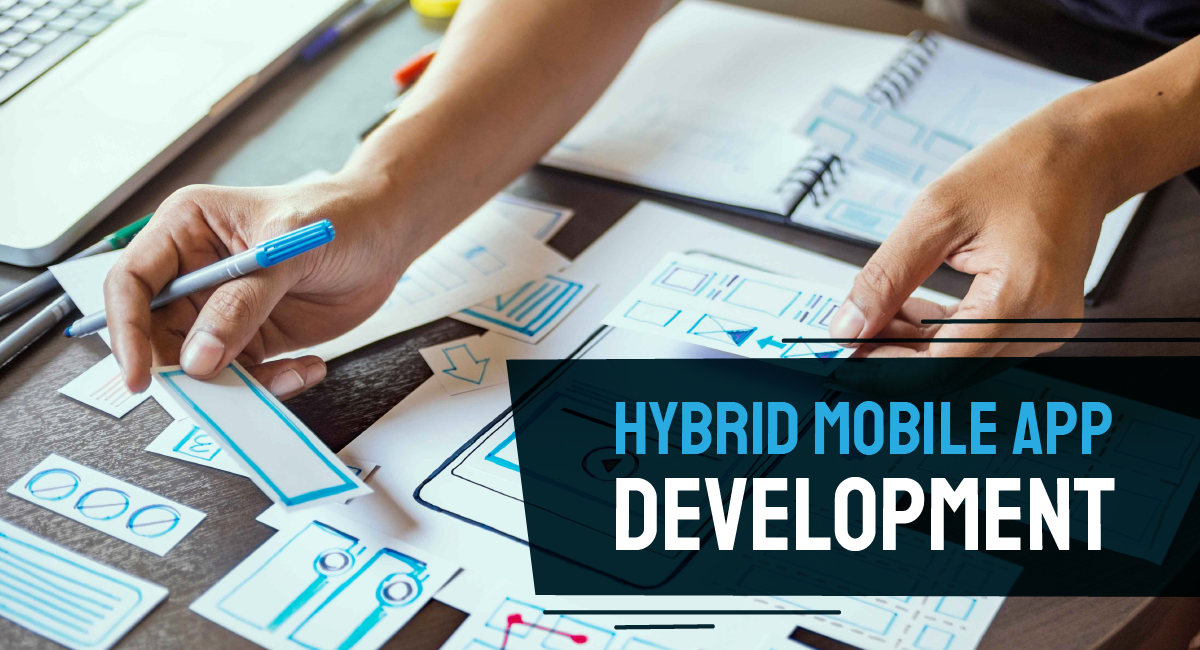 Choosing The Right Mobile App Development For Your Business In……