Custom software development: A cost-effective solution for your business
Custom software development or bespoke software involves creating software applications for a specific user or a group of users within an organization. Custom software development may take more labor and time than off-the-shelf solutions. However, once the custom software is implemented, it creates enough efficiency and saves wages.
Fingent is a
custom software development company
that follows the agile development model. Agile software development supports launching the project in phases so you can manage the costs better. Working with our custom software development experts will provide you with the most cost-competitive experience.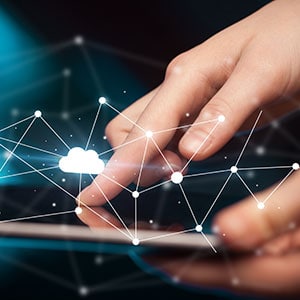 Custom software reduces operational costs
The most significant advantage of custom software development is that it helps meet your business's unique requirements and is a cost-effective way to purchase, modify, and maintain commercial software.
Enhanced business efficiency saves expenses
Custom software supports processes swiftly and productively without the requirement to adjust commercial off-the-shelf applications. Custom software provides all the features you need for your business and none of what you don't. Tailored solutions improve the quality of work and reduce human error. Additionally, custom software enhances efficiency and performance through quality tech support. You can get a dedicated support team as part of your contracted services. So, when you run into issues, you can rely on the support team rather than relying on forums for answers or waiting for a response. Thus, custom software development raises your performance standard.
Future scalability avoids additional costs
Custom software can scale as the organization grows and expands. Custom software allows you to add more services, locations, or employees whenever you want. Off-the-shelf services evolve and update more slowly than custom solutions. When requesting accommodations, pre-packaged solution providers will make you wait for days. Sometimes, your concerns may not be addressed at all. Custom-built applications are capable of handling all these challenges and support business expansion.
Quick reporting saves time and money
Custom software solution enables business owners to generate reports quickly. Automatic report creation saves their time as they need not spend a lot of time on information sheets. Eliminating roadblocks for employees can reduce their stress levels, while offering sophisticated services to customers can make them repeat buyers. When you launch your new software, your employees and clients may experience a learning curve. Though it's a part of the process, you can simplify the process by asking the software development agency to focus on intuitive UX during the development.
Test the software end-to-end
Focus on testing the software against your organization's criteria. Don't get side-tracked by looking at all the features, just the ones you've already found that you need. Trialing software is the perfect way to evaluate it against the usability requirements. A demonstration by the provider is also an ideal way to test the functional and reporting requirements. Ideally, have both of them. Start the demonstration first and then start the trial. Conduct a User Acceptability Test (UAT) for your custom software with your vendor's help.
Freedom from vendor-lock in and subscription costs ​
Custom software development helps organizations avoid price hikes for licenses and support. Personalized applications save your money spent on maintaining commercial software should a vendor terminate the product or go out of business. Designers and developers can assess the future needs of your business and incorporate them into the application. It is better than investing heavily in additional licenses or subscribing to commercial applications.
Custom development is more profitable
Businesses that develop personalized software may own the software and formulate their own terms and conditions for using the software. They can even license and resell the apps to other organizations. By switching to custom software, you get the opportunity to address issues your competitors can't. It will help you function the best way, offering your business a competitive advantage.
Data security and privacy
In this age of rampant cybercrime, you must have software that keeps the information protected and secure. Security is a significant concern that should not be taken lightly, mainly if the software handles confidential details such as financial records or medical data.
Custom software development leverages modern technologies to reduce costs
Custom software development allows you to use modern technologies to solve specific problems for your business. Once you know if the custom solutions are right for you and how to implement them, you can support growth and success.
Low cost cloud application development
Cloud-based development leverages cloud computing by hosting development environments in the cloud. Custom cloud software development supports coding, design, testing, integration, and other development functions to build cloud-native applications at low cost, faster, and on-demand convenience.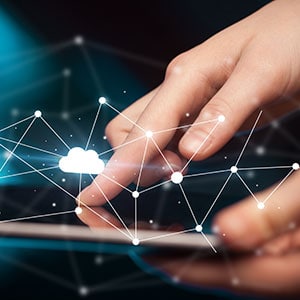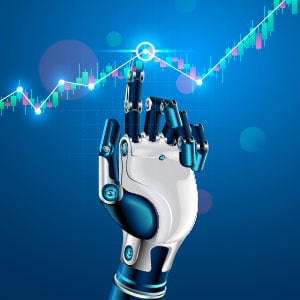 Automation and AI save costs
Artificial Intelligence helps improve the development process as it allows the software to emulate human decision-making and learning. AI helps automate much of the developer's tasks. Emerging AI-powered tools guide and empower software developers to write more reliable code, produce better requirements documents, and automatically detect bugs and security vulnerabilities. For instance, natural language processing (NLP) helps analyze requirements text and suggest ways to improve based on best practices. AI technologies such as modeling and machine learning can be acquired and incorporated into applications using APIs and services from the cloud.
Open-source encourages reuse of components
Open-source is a software code that can be used by the public and development community. Open-source libraries lower custom software development costs by allowing developers to reuse and build upon other's work. For example, Linux helps improve development productivity through software component reuse and enhances interoperability by avoiding proprietary architectures.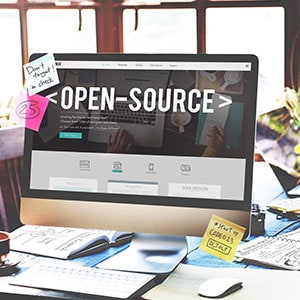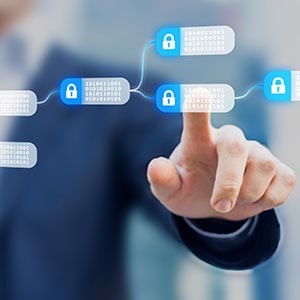 Blockchain eliminates costs and vulnerabilities in finance
Blockchain is a digitally linked ledger that is secure as it eliminates costs and vulnerabilities that may arise due to banks and other regulatory bodies. Developers use blockchain ledgers and open source Hyperledger technology to develop better and secure transactional and financial applications that can free capital and speed up business processes.
Go mobile to deliver enhanced UX at minimal expenditure
Mobile application development is the need of the hour as customer buying behavior is shifting from products and services to experiences. Developers are connecting mobile apps with data to improve and enrich user experiences.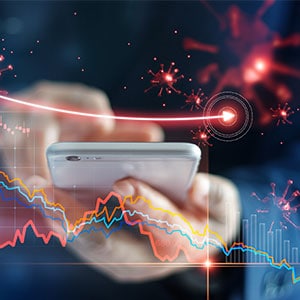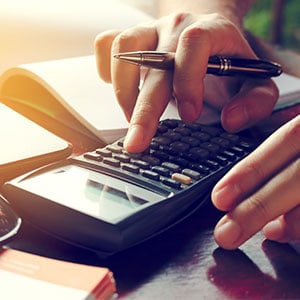 Save a fortune in development costs with data analytics
Data analytics helps software applications and their users explore massive amounts of data through visualizations, dashboards, and predictive capabilities. Additionally, AI, APIs, and cloud-based services make it easier to incorporate analytics into applications. Analytics enables software professionals to get all the information they need far earlier in the development process, save a fortune in the development costs, and deliver the projects sooner.
Build apps quickly with low code development
Low code is a development practice that enables non-coders or citizen developers to help build applications quickly and at a lower price with reduced need for coding.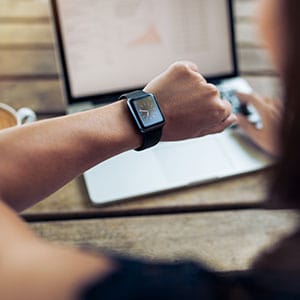 Reduce costs with Fingent's custom software development services
We offer the right mix of people to develop your software
While it is tempting to handle everything in-house to save money, it has its drawbacks. The biggest challenge is that your team already has obligations, and diverting them from the daily work could lead to slowdowns for the entire business. Also, your tech personnel may not have the required skill or experience in development.

Outsourcing this process to Fingent's custom software development team will allow you to work with highly experienced developers. Outsourcing custom software development is cheaper than using your team. Your project gains individual attention and care, making your end-product more reliable, secure, and usable.
We make a realistic plan to personalize your software
We ensure proper documentation of the entire project
When your business requires a custom software application to be developed, you need to get it done with the right partner.
Featured Customer Success Stories