7 Major Impacts of Technology in Healthcare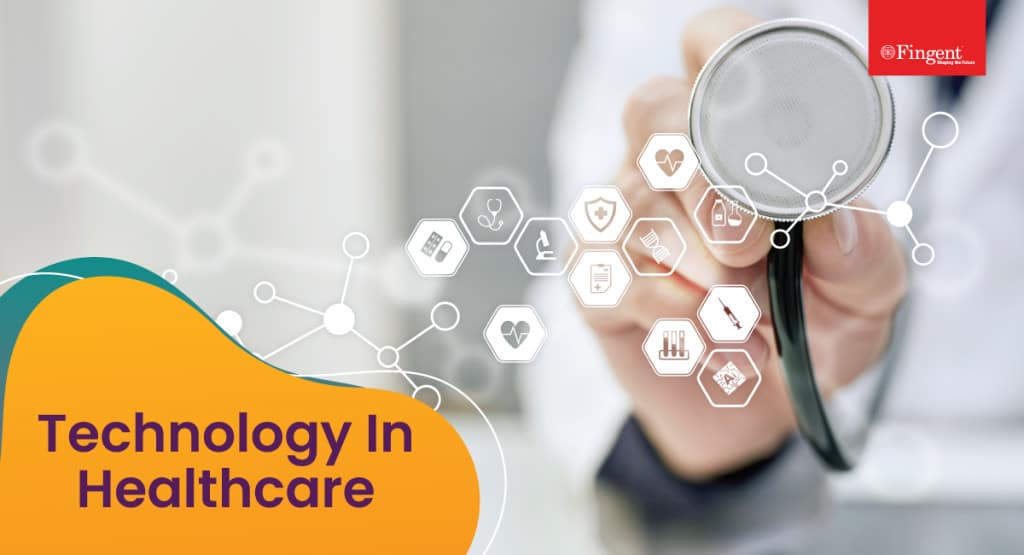 How Emerging Technology is Transforming the Healthcare Industry?
Technology has advanced by leaps and bounds and brought about changes in every industry. The Healthcare industry is no exception. Thanks to the advanced technology in healthcare, today, patients have access to some of the best and cutting-edge treatments. Also, patients can have access to innumerable minimally-invasive procedures that are less painful and result in better recovery.
With the world reeling under the COVID-19 pandemic, most countries are following lockdowns and social distancing to curb the spread. However, with the help of technology, remote consultations with experts, and the availability of intuitive mobile apps have helped patients (non-COVID) to receive improved patient care and quality healthcare experiences.
Read more: Digital Tools Reshaping the Healthcare Industry 
The following are seven of the top impacts of technology in healthcare that are revolutionizing the field. 
1. Improved Communication
Emerging technology in healthcare has facilitated improved communication within healthcare organizations. More and more medical professionals are leveraging technology such as video, AR/VR, real-time meeting capacities, and other online platforms to communicate and help spread knowledge in the field. Also, teleconferencing has made communication beyond geographic borders a breeze.
2. Electronic Medical Records
Gone are the days of bulky files and worn-out papers, Electronic Health Records (EHRs) or electronic medical records help save summaries of a patient's medical records digitally. The digital summary can include lab reports, diagnoses, surgical interventions, prescriptions, and even details of hospital stays. Electronic medical records offer better insights into a patient's health leading to accurate diagnosis and better patient care.
Digital records facilitate the sharing of information between specialists and labs thereby improving coordination. If properly maintained and implemented, digital records can also help increase accountability and reduce medical negligence.
Simply put, EHRs consume less time to create and are easier to maintain. They help medical professionals reduce the chances of making mistakes and make their life easier.
3. Big Data
For the uninitiated, big data refers to a large amount of data that is fast or complex and difficult to process using traditional methods.
Health technology allows medical accountants to gather big data in a short time. Data collection helps healthcare professionals to understand and learn cutting-edge techniques and trends. This data can be used for analytics and make predictions about possible epidemics and identify risk factors. Also, access to big data allows clinicians to recommend appropriate preventive steps more effectively and reduce deaths. 
Read more: 5 Ways Big Data is Changing the Healthcare Industry 
In addition to the collection of data, cloud storage of data ensures improved efficiency and accessibility with less wastage. This helps in research and development of new medical treatments and lifesaving formulations. Cloud storage is a secure and cost-effective solution with back-up and recovery features that are managed and maintained without additional server hardware. It is an invaluable advantage for medical research and analysis that helps in efficient health information exchange.
Read our case study: How a data analytics solution developed by Fingent enabled NHS to gain financial, clinical, and geographical insights and improved their visibility over KPIs. 
4. Information and Communication Technology (ICT)
Today, approximately 95% of Americans have a mobile phone and most of them use it to access information of some kind from the internet. Health technology also has reformed its processes to connect with people efficiently.
ICT has linked not just medical professionals but also with the patients.  From emails, telemedicine to smartphones and telemonitoring systems, all are used to share information. This is particularly useful for rural areas facing a dearth of facilities and/or specialists.
From diagnostic to management, ICT is improving constantly and streamlining how the healthcare industry functions and how patients are communicating with the care providers.
The new technology in healthcare allows care providers to compare health data of patients, identify risk factors, and recommend preventive measures. This has also given a boost to medical tourism helping many patients to seek consultations and second opinions from specialists practically from any part of the world. Patients can even virtually travel to another country to avail of specialized treatment or advanced surgery following remote communication such as video conferencing. 
5. Improved Patient Care
Technology in healthcare has provided the healthcare community with advanced tools to improve patient care. Using EHRs, physicians can easily access the complete medical histories of a patient and make an informed decision. Physicians can even use apps to identify possible medication errors and help a patient's safety.
Virtual Reality (VR) devices and apps help ease symptoms of anxiety and depression in older people and those suffering from mental illness. Augmented Reality (AR) also helps surgeons to perform complex surgeries. Both virtual reality as well as augmented reality devices can help improve health and fitness among patients. Some examples like robotic knee replacement and gene therapy in cancer treatment prove that technology in healthcare will only grow exponentially in near future.
Read more: Is Mixed Reality the Future of the Healthcare Industry? 
Radio-frequency identification (RFID) technology has improved patient care by providing information about a patient's crucial signs and temperature. RFID facilitates real-time tracking of location, identification, and communication.
In addition to VR, AR, and RFID, 3D printing is used to create prosthetics, hearing aids, and even customized dental devices.
6. Health Apps
Advanced technology in healthcare has resulted in the development of several health apps. This enables patients to have access to quick and accurate medical information using their smartphones. Patients can use these apps to keep track of medical appointments, receive reminders, and even access to test results easily. Health apps help people get healthier by offering customized solutions and track their food intake and activity levels.
Physicians can use these apps to access drug information to prevent side effects, solve any issues, and improve diagnosis. Physicians can communicate with their patients directly, record their vital signs, maintain logs about consultation and visits, and achieve better procedural efficiency. 
Read more: 5 Essentials to an Effective Healthcare Application 
7. Telemedicine
Telemedicine allows patients to consult with a specialist anywhere in the world. This new technology in healthcare facilitates critical care in emergencies, potentially saving lives. Telemedicine helps patients to use telemedical devices to receive home care and support via apps and video calls. Telemedicine makes it possible to transmit biosignal, medical images, and other crucial information to a specialist through asynchronous consultation. It means, neither the doctor nor the patient has to be present or online at the same time. This can significantly reduce the waiting time for patients and help improve delivery processes.
Healthcare professionals can monitor patients remotely via telemedicine. This can help manage chronic conditions effectively. Real-time interactions such as video conferencing can help with diagnosis, management, counseling, and patient monitoring.
Read more: Find how Fingent's healthcare technology solution helped improve collaboration between doctors, patients, and patient caregivers 
Conclusion
To sum up, it can be said that technology has revolutionized healthcare and is expected to continue in the years to come. While developed nations have been able to harness health technology more efficiently, developing nations are not lagging. Today, more and more health providers are realizing the untapped potential of technology and leveraging it to streamline processes. There's no denying that healthcare and technology go hand in hand and professionals will have to make the required changes and investments to improve the quality of healthcare.
We're working with healthcare providers, medical analysts, life sciences experts, medical equipment suppliers, device manufacturers, and a host of players in the healthcare ecosystem to enhance their experience w.r.t. managing patient relations, delivering superior care, streamline treatment procedures and benefit from the rapidly growing medical data. 
Talk to an expert right away and get to know how we can help your business take the next step quickly and comfortably. 
Related Post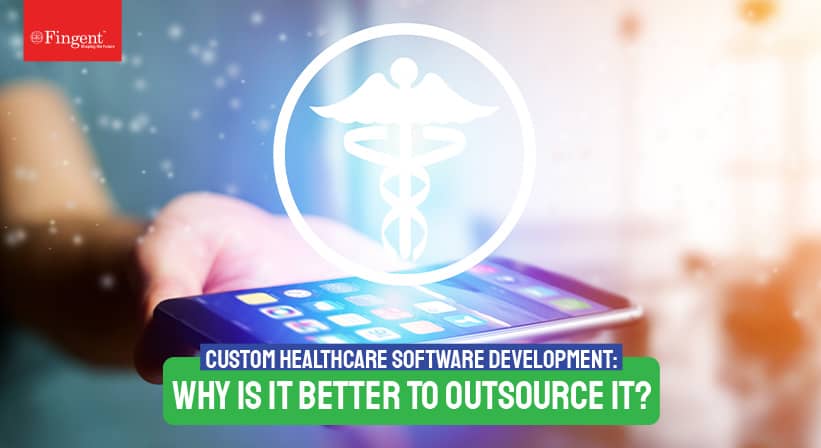 With the ongoing COVID-19 pandemic, the healthcare industry is spiraling……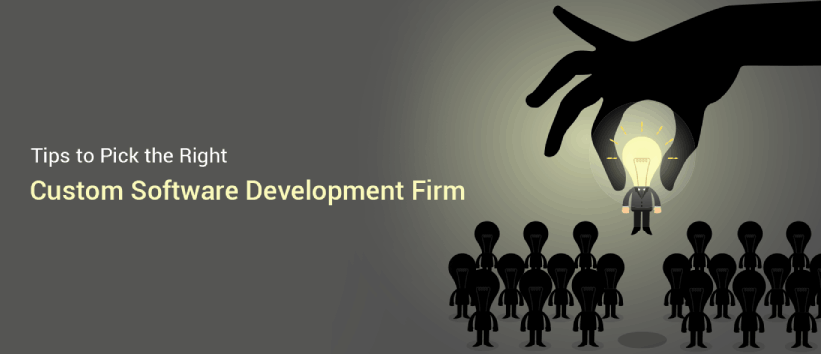 Top Healthcare Digitalization Trends To Look For In The New……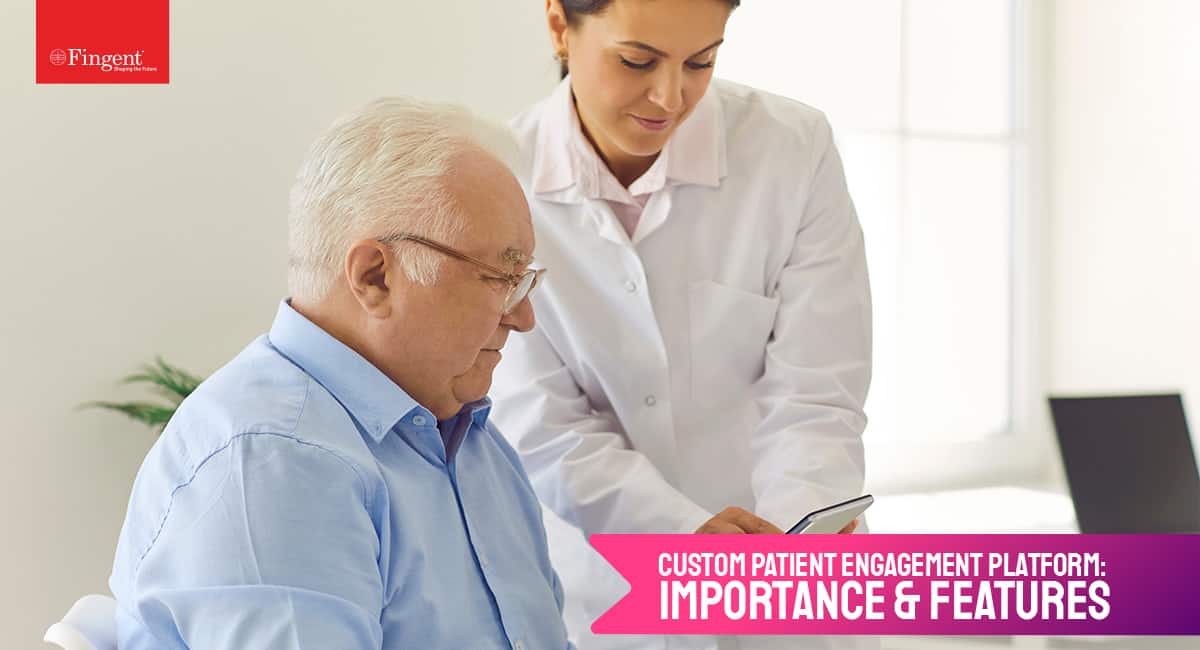 Custom patient engagement platforms improve caregiver-patient interactions today. Here's how. ……