Digital Tools For The Future Of Healthcare Providers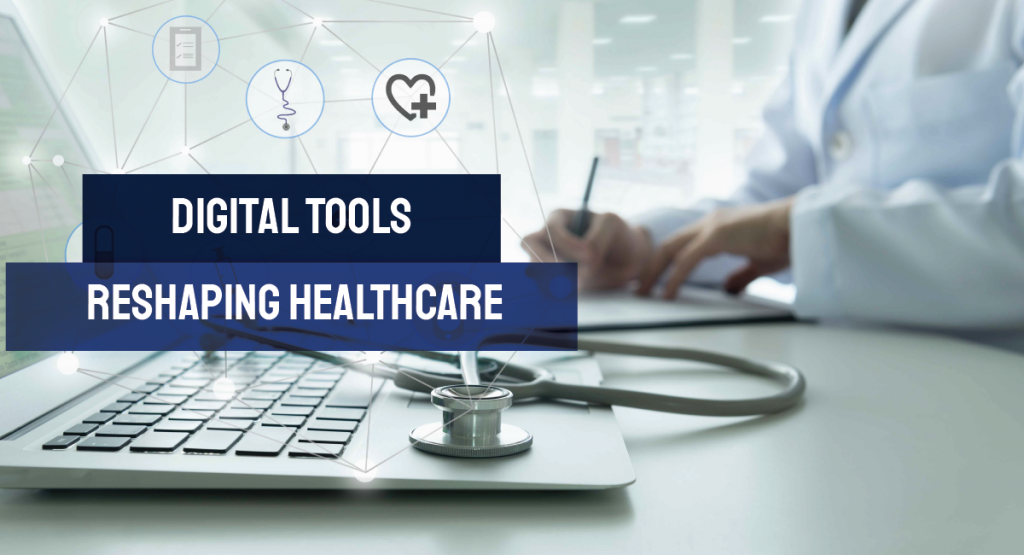 Digital Tools That Can Improve the Future Of Healthcare
Health Care providers understand that they need to up their game. This is the digital age and consumers are looking for a hassle-free digital front-end experience when interacting with healthcare providers. They are more aware and are used to the conveniences afforded by online banking, personalized shopping and other aspects of CX provided by retailers and the service industry. They expect the same when it comes to health care.
True care redesign is what we are talking about. This involves much more than revamping your website or providing updates. It means high-quality, effective, accessible and affordable health care through digital tools. The future is here, and health care providers must keep up.
How Digital Transformation Is Improvising Healthcare Services
A McKinsey report showed that "total EBITDA in the healthcare services and technology market has the potential to increase from $35 billion in 2016 to close to $50 billion in 2021. These figures suggest a compound annual growth rate (CAGR) of approximately 7%, continuing the trajectory these players have experienced in recent years."
This shows the growing role of technology in healthcare. Technological advances like advanced analytics, IoT (Internet of Things), interoperability and machine learning have radicalized the healthcare sector and opened up new possibilities that were unfathomable in the past. The same McKinsey report stated that these advances "present important opportunities to address the half a trillion dollars of annual spending resulting from low productivity and waste."
Apart from this, technology in the healthcare sector is being re-ordered by tech-enabled customers to achieve the following:
Today's consumers value options and being able to get value for their money. Pricing transparency applications and online scheduling tools allow consumers to sift through different healthcare providers. Consumes value this as they no longer have to settle for the limitations in benefits or exorbitant prices in healthcare.
Technology has now made it possible for people to have access to and control their health data. As befitting an informed health consumer, they can use information like patient history, medical records and other details as they choose. This way, digital tools are breaking the information asymmetry in healthcare.
Digital tools are placing healthcare in the palm of our hands. They have made it possible for consumers to manage their healthcare according to their preference. They can now monitor and manage any aspect of their health and healthcare spending in the way that they prefer.
A study conducted within Delaware-based Nemours Children's Health System's pediatric sports medicine practice compared the satisfaction rates of telemedicine patients in comparison to patients who opted for in-person consultations. The results of the study showed that those who opted for telemedicine experienced shorter waiting times, and saved more time and money (average of $50). The study went on to report that 99% of respondents said that they would recommend telemedicine to other families and 98% said that they would opt for telemedicine again. Consumers obviously value this convenience and telemedicine is rapidly gaining ground.
The impact of telemedicine and digital tools is being recognized by governments as well. The Creating Opportunities Now for Necessary and Effective Care Technologies (CONNECT) for Health Act of 2017 was reintroduced this week and its focus is to give healthcare providers the freedom to experiment with telehealth in alternative payment models and incentive programs. The bill also furthered the expansion of remote patient monitoring programs for chronic care, underserved and remote populations. Sen Ben Cardin (D-Md.) who supports the bill says: "Greater use of technology to connect patients and doctors will benefit both with better outcomes, as well as more timely and efficient use of resources." The outcome of the bill was estimated to be government savings of at least $1.8 billion over 10 years, offsetting projected costs of $1.1 billion. 
Digital tools that can improve the future of healthcare
Digital tools are reshaping the landscape of healthcare in a significant way, much beyond just reducing wait times and costs. Technologies like Big Data, IoT and Artificial Intelligence have contributed much in the healthcare sector, with digital tools being designed for diagnosis, consultation, preventive medicine, drug testing and much more. With software that processes data and "learns" how to apply it with the help of machine learning and AI, the possibilities are endless.
Case in Point: Ultronics
Ultronics is a digital tool that has been developed by researchers at John Radcliffe Hospital in Oxford, UK. With the help of Artificial Intelligence, this tool has the potential to radicalize the diagnosis of heart disease and improves diagnostic accuracy by 90%. Ultronics analyzes nearly 80,000 data points from every echocardiogram image and renders a near perfect diagnosis that could save millions of lives and has been predicted to save the UK's National Health System GBP 300 million a year.
Now that's just the beginning of what digital technology could bring to the table in the future of the healthcare sector. Here are 5 types of digital tools that are gaining popularity in the healthcare sector now:
1. Self-service tools
These tools help in streamlining patient appointments with the doctor and include features like online appointment scheduling, electronic payment, auto-renewal of prescriptions and more. These tools give patients a way to manage their health without the hassle of dealing with the administration.
Further Reading:  Check out how Fingent helped streamline healthcare operations with an online service platform.
2. Wellness tools
These tools include technology that helps you monitor the status of your health and maintain your wellness through fitness coaching, real-time consultation and more. These include apps as well as wearable technology that helps people stay on top of their health goals.
Applications based on this concept help users schedule consultations, calculate fitness levels, schedule sessions, set goals, generate exercises and record performance and change exercise plans accordingly.
Further Reading: Read more about how Fingent helped create a fitness Regimen app for trainers.
3. Clinical transparency tools
These tools are designed to decrease information asymmetry and give consumers the necessary data to make informed decisions with regard to their healthcare. By giving patients insights into the performance of different providers and a transparent view across disciplines, these tools help in clinical decision making.
A good tool will have interactive, visual graphs linked across multiple disciplines, real-time access to vital information, detailed analysis of performance across parameters, and highlight key performance issues and indicators.
Further Reading: Read on the case study to know how Fingent implied Data Visualization to improve hospital performance.
4. Financial transparency tools
These tools will give consumers access to the different financial aspect of health care, including options in insurance, fees charged by different health care providers and more. This will help them compare the prices and benefits offered and make informed financial decisions.
Further Reading: Read on to learn how automation is revolutionizing modern healthcare.
5. Remote Monitoring tools
These tools allow for effective remote monitoring and care and seamless e-visits with providers. With these tools, a doctor can monitor the progress of a patient, assign reminders and tasks for the patient and engage with caretakers for better health care.
Further Reading: Find how Fingent's healthcare technology solution helped improve collaboration between doctors, patients, and patient caregivers. 
Join The Digital Revolution in Healthcare
"The reality out there is the system is complex, and we all own a part of that, whether you're on the payer side or the provider side," says Gregory Brown, a divisional senior vice president at Health Care Service Corp. "We need to invest in our digital capabilities in a way that will advance simplifying the system and help educate our consumer base out there."
Fingent has worked with clients across the healthcare sector to achieve this goal. Give us a call and get set to join the digital revolution to better healthcare.
Related Post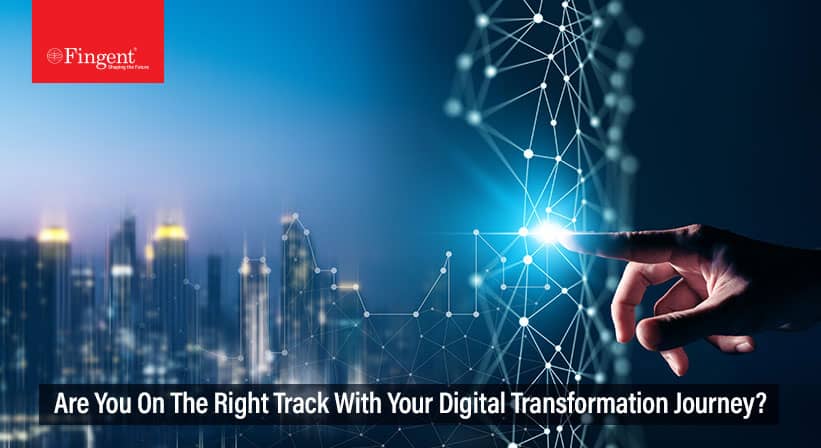 To reiterate John F. Kennedy, "Change is the law of……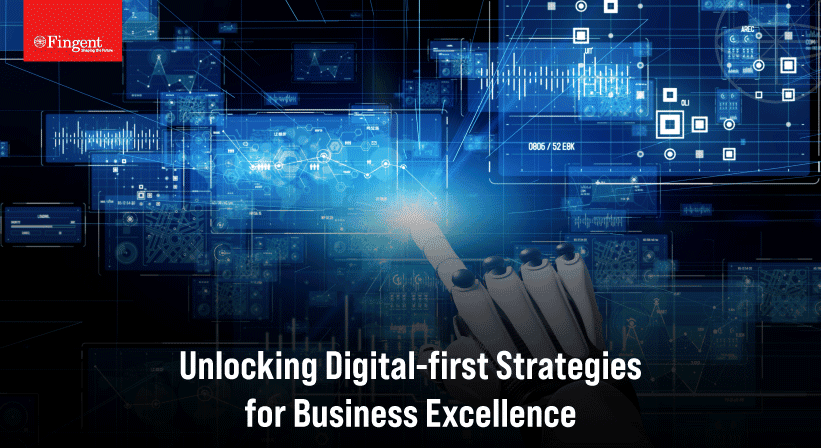 In today's ever-evolving business landscape, the concept of "Digital-First" isn't……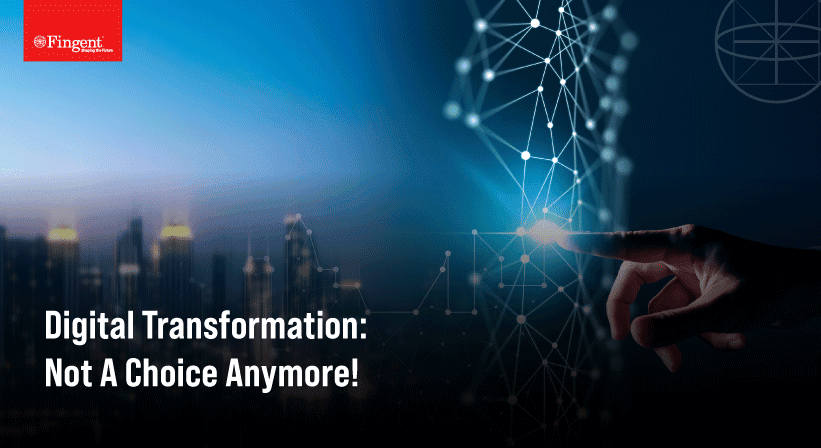 Today, technology seamlessly weaves its way into every aspect of……