Custom Accounting Software: Development Cost & Benefits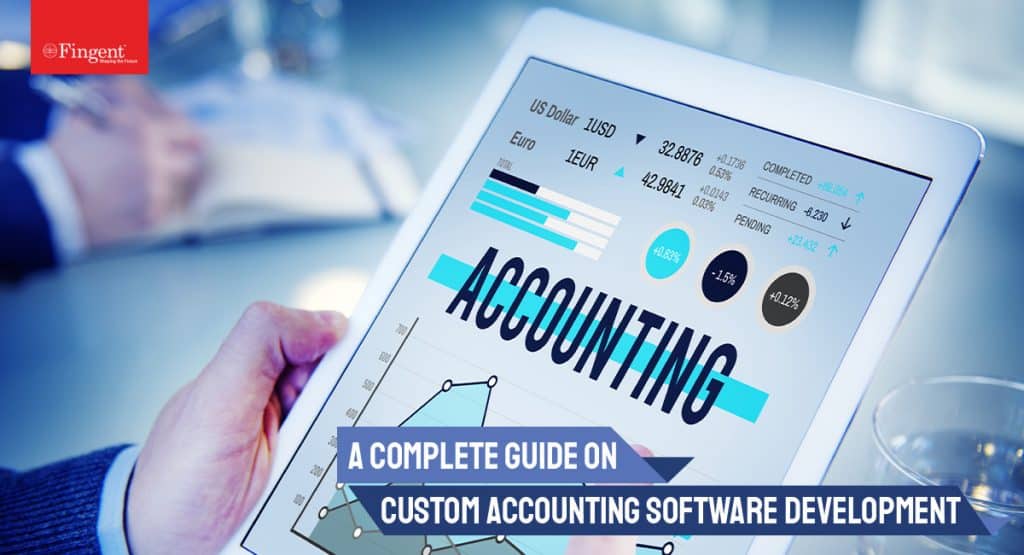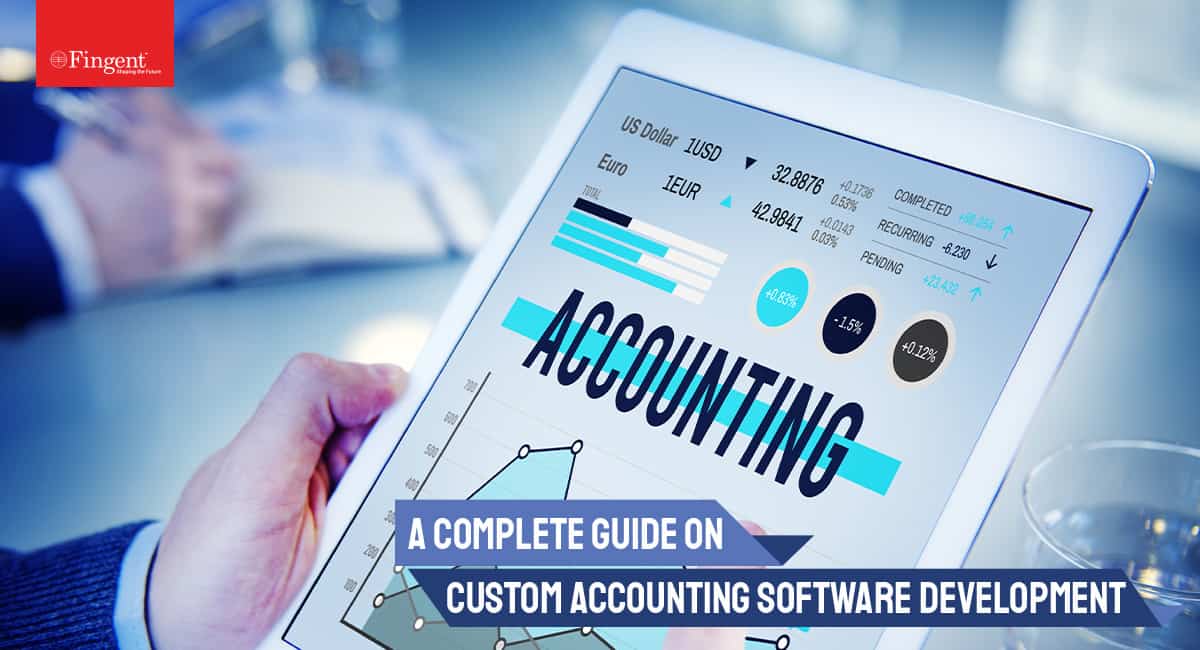 Custom Accounting Software Development: Understand the Steps, Cost, and Benefits!
Small business accounting software is a system that helps maintain a count of business revenues, cash reserves, loan allocation, cash flow, and payment data. There are several pre-packaged commercial accounting software available to meet business requirements. However, custom development of accounting software helps address a business's specific needs. 
View infographic: What are the advantages of custom software over commercial off-the-shelf solutions?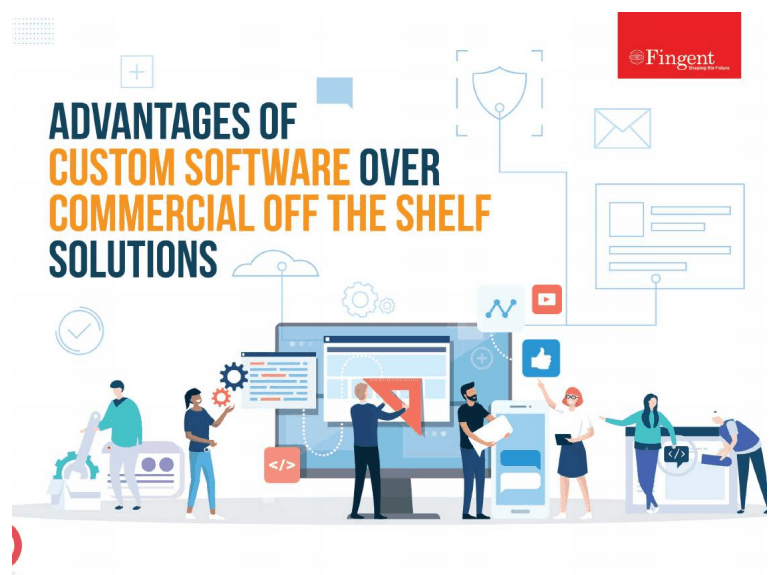 Custom accounting software is developed keeping in mind the specific needs and goals of your company. Typically, a custom accounting software system helps businesses streamline business operations such as cash flow tracking, tax calculating, internal auditing, financial transactions, business analysis, and reporting.
Small business accounting software solutions help reduce human resource costs and increase overall productivity. Most start-ups adopt accounting programs to boost competitive advantages to develop into mid-size and large companies.
Read more: Custom Software Development is the Ideal Way to Build Business Apps in 2021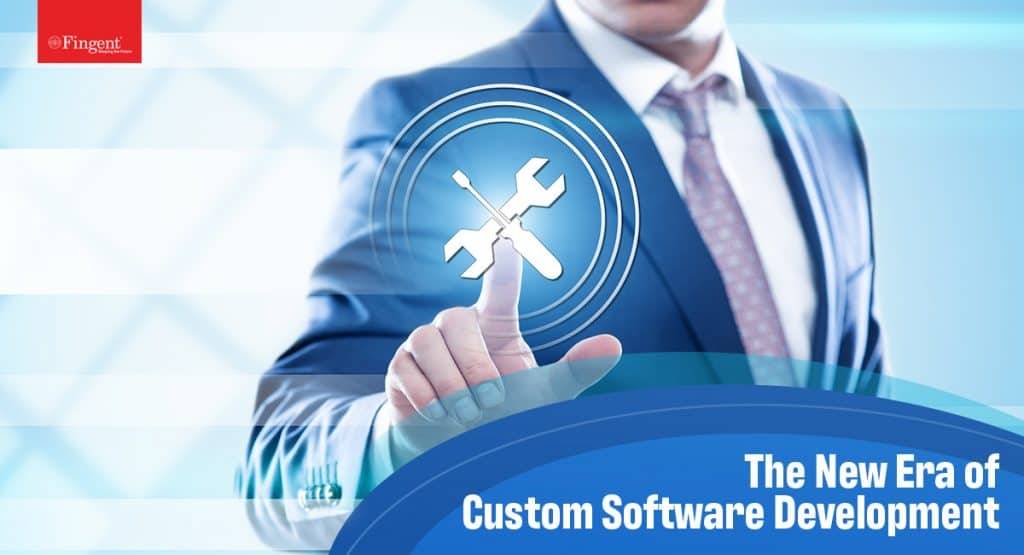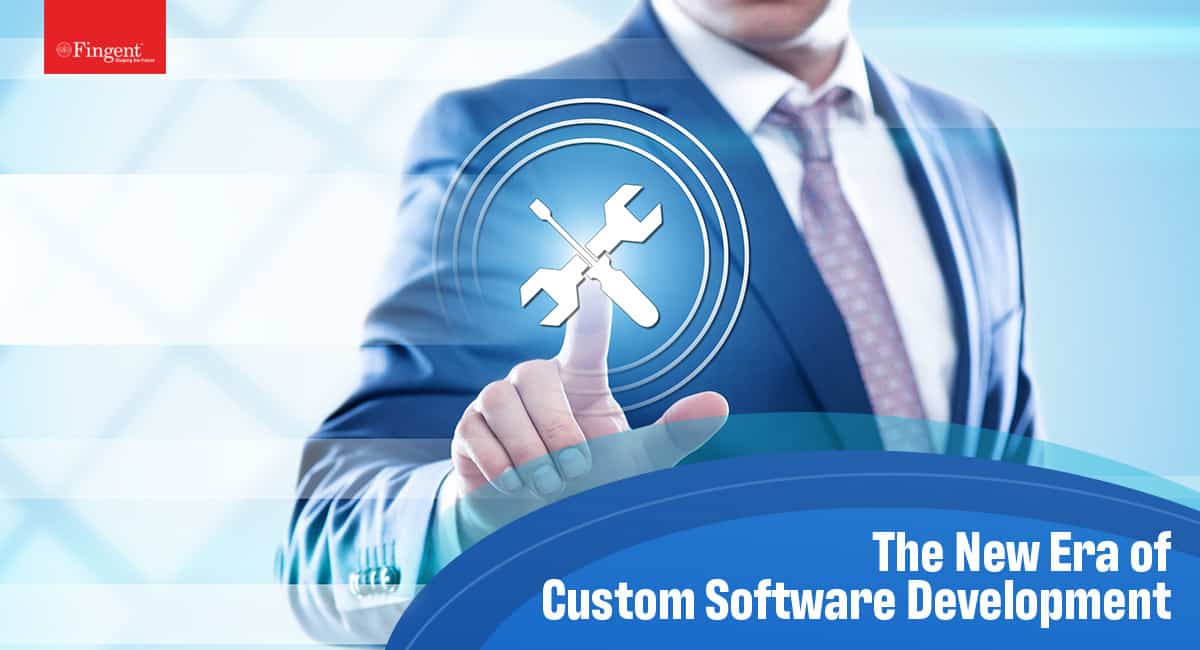 Benefits of custom accounting software
1. Improves efficiency
There's no denying that technology works faster than humans. All you need to do is input the data correctly and command it to perform the function. The software will perform all the tasks within the stipulated time frame. Simply put, custom accounting software does all the finance-related work while the business owner can concentrate on your business.
2. Reduces human errors
Regardless of your business's size, you need an accounting system. Otherwise, managing all the accounts can be a daunting task. In the process, there will be some chances of human errors. A custom accounting software will perform all the functions with technical efficiency and helps in reducing human errors.
3. Saves time
Custom accounting software allows you to perform more tasks in less time and enables business growth. With small business accounting software, your resource hiring and maintenance costs will come down as the software allows you to handle more accounting jobs in less time.  
4. Better financial monitoring and reporting
When financial operations are handled manually, the financial reports are usually prepared at the end of the year. Organizations can reduce this mundane task with the help of custom accounting software. It can generate the report at any time and help you identify any problems beforehand.
5. Faster data processing
When it comes to accounting, you must have experienced and efficient people to register and process all the data before using it. Custom accounting software makes this process easier and faster.
Significance of small business accounting software
Business accounting includes a wide range of operations to capture the entire financial situation of an organization. Done manually, it is time-consuming and a daunting task. However, custom accounting software has helped automate all the processes, allowing business owners more time to concentrate on other vital business aspects.
Without accounting, it's impossible to do business. The accounting team makes it possible to evaluate the progress of the organization. It gathers information, creates arrangements, and evaluates the financial data of the organization. Small business accounting software simplifies financial reporting and management of operations. 
Steps involved in custom accounting software development
Step 1. Define an idea
So, you got an excellent idea for your small business accounting software? That's great! The idea itself is enough to kickstart the project. Next, you need to solidify it into an actionable strategy. Your team should take the initiative, perform analysis, identify the additional functions and features that will be feasible for the system.
Step 2. Design the UX/UI of your system
After assessing the project, the next step is to start on the prototypes and designs. The cost of software development tools is often based on the number of features the solution requires. As a business owner, you can ask the developer to design the app according to your business needs.
You will be able to decide what to add and delete during the initial phase. Once the software's framework and future design are accepted, you can switch to determining the accounting software's functionality.
Step 3. Decide the features and functionality
Some of the critical features you need to include in the software are:
Account management

Inventory management

Invoice processing

Multi-user support

Budgeting

VAT calculations

Third-party app integration

Sales order

Payroll management

Credit tracking

Payment management

Advanced analytics

Billing management & record keeping

Generate reports
Step 4. Develop the software
Designing accounting software is a complex and time-consuming process. However, using a questionnaire development approach can help develop appropriate accounting software.
Designers and QA engineers need to compose test cases before the actual development work. This will prevent any bugs in the future. At Fingent, our developers know the trending designs and develop applications using configuration management techniques to ensure proper software development methodology. Before that, we guarantee to address all the steps and innovations.
Step 5. Deploy and maintain
After the development of the software, the project is implemented and ready to use. The application may need tracking and improvements to stay relevant. Therefore, a support and maintenance team is a must for small business accounting software. The team must resolve issues and cope with problems in case of any crashes.
Cost of custom accounting software development 
The development cost depends on several factors, such as the software's features and techniques. The more features and tools you require, the more money you may need to spend from your pocket.
Additionally, you will have to consider the production period- the longer it will take, the more expensive it will be. The cost would also rely on the developers you employ to create your software. 
Read more: Offshoring Software Development: Here's All You Need to Know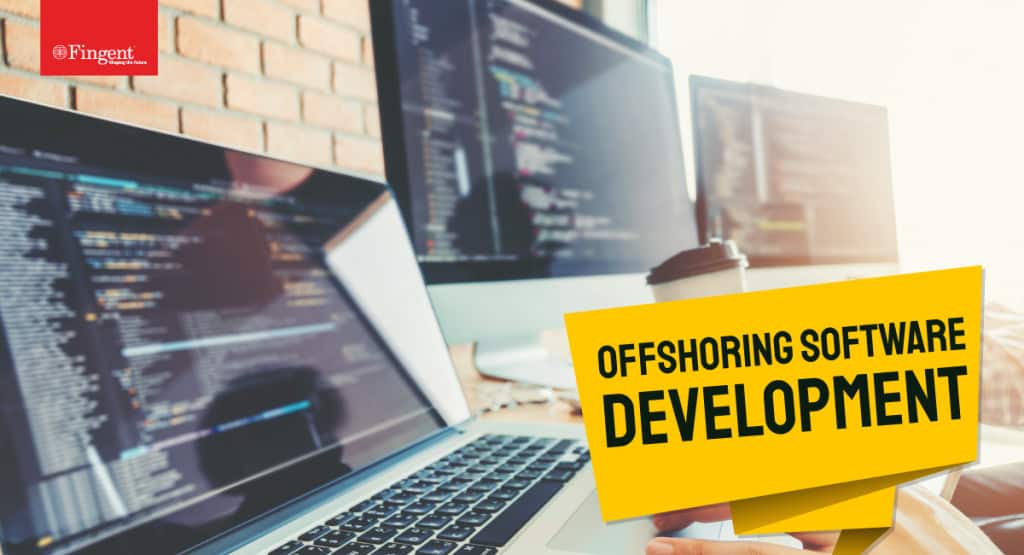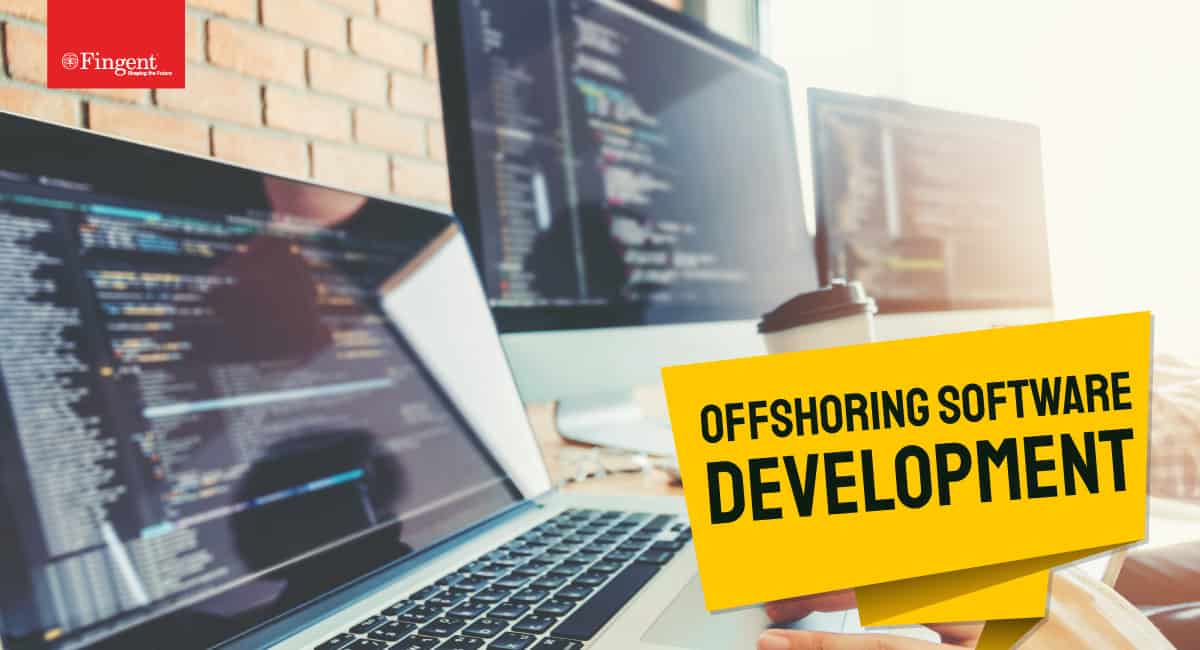 Choosing the right partner for custom software development
Custom accounting software development may seem challenging, but it proves worthy in the long run as it allows your business to stay out of chaos. When businesses go for custom software development, they can build new capabilities on top of existing enterprise applications. Custom software solutions appeal to tech leaders and companies of all sectors globally. In today's dipping economy, software development companies like Fingent help businesses restart or rebuild what they lagged with custom software solutions. 
Read more: Points to Consider Before Choosing the Best Software Development Company
Being the top custom software development company, Fingent helps you identify the right tech stack and skills required to develop your software. Are you wondering how to boost your company's growth and operating efficiency? Talk to our expert right away and get your questions answered.  
Related Post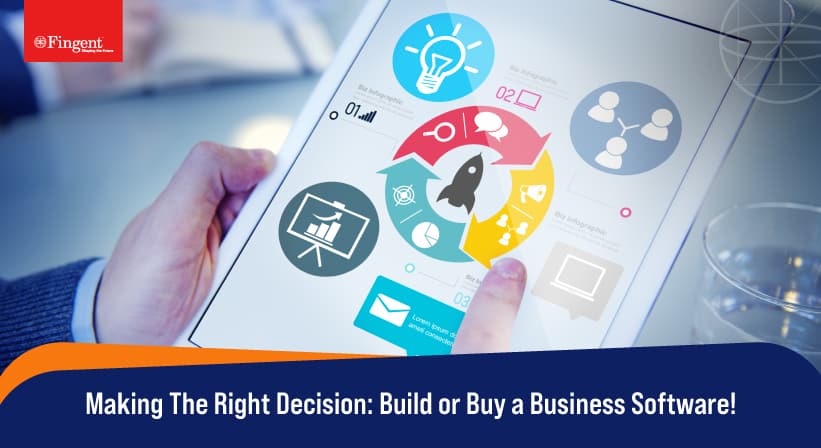 The right software can serve as a growth catalyst for……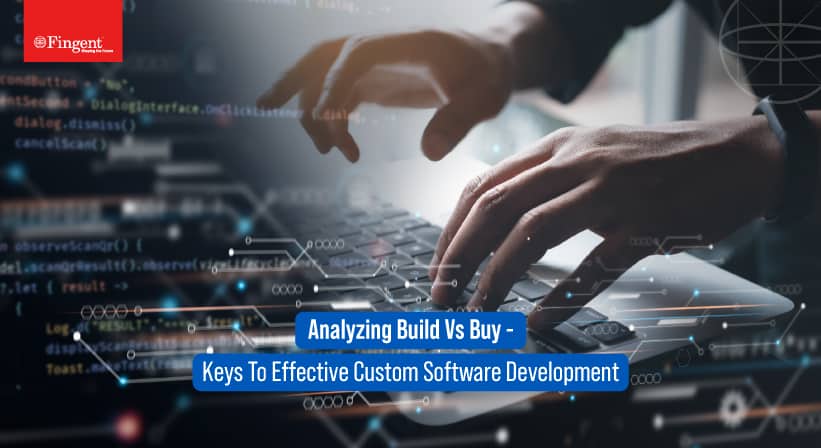 To build or to buy has been a million-dollar question……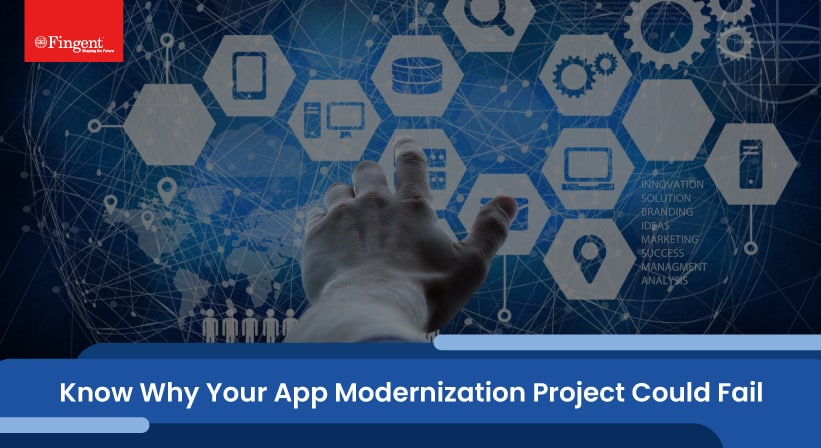 Modernization is a desire to stay relevant and grow. App……