Custom software development weighed against pre-packaged commercial software
When your organization starts looking for an enterprise software solution, you will face the perennial question of whether to "build or buy" the software you need. Each business is different and so are their needs. Choosing the right software development approach has a long say in your business's growth. Therefore, it is important to understand your business's unique needs and the difference between custom software and commercial off-the-shelf solutions (COTS).

In simple terms, buying a pre-packaged commercial software is like ordering from a restaurant menu. On the other hand, developing custom software is like hiring a top chef who can serve your table with personalized recipes containing your favorite ingredients. Custom software development involves designing, developing, implementing, and managing a particular software application used by a specific set of audience, functions, or organizations. Commercial off-the-shelf software solutions are standardized and generalized applications built for the mass market. COTS apps come pre-packaged and are not personalized for use by a specific business.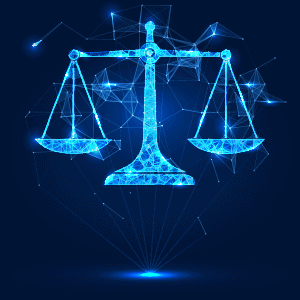 Why choose custom software development over commercial off-the-shelf software?
Businesses change and grow dynamically in today's aggressive economy. Your software applications too should scale to accommodate the transforming business landscape. Legacy software leaves your business exposed to challenges like lack of speed, low control, manual errors, and outdated functionality. These challenges can have a knock-on effect on your project deadlines, ruining your overall business performance. If you're thinking, "why custom software is best for my business," we've put together these helpful reasons.
Designed to meet specific business needs
A commercial off-the-shelf solution may seem faster to implement. However, COTS solutions force businesses to make changes in their administration so that the COTS features work with their existing methodologies. On the other hand, as the name suggests, custom software is designed to adapt to the current business structure and administration. Except for the initial deployment delays, custom software is beneficial in the long run.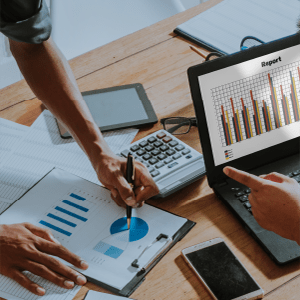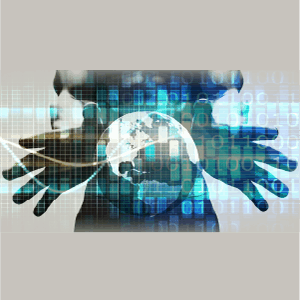 Scalable to future requirements
Custom software development will not limit your growth. You can easily integrate any other applications, features, or functionalities into the personalized software to support business advancement in the future. Whereas commercial off-the-shelf software will require a high level of customization to accommodate the growing changes as these solutions are built for the mass market. Custom software is adaptable and sustainable to the rising needs of your business.
Support seamless integrations
Customization allows you to develop third-party plugins if required so that your software platform can support integrations with complementing software apps. This makes sure that your enterprise software is capable of fulfilling more niche business processes. When you hire a custom software developer, you also establish a good relationship with them, making the implementation super quick. Pre-built commercial software is inherently inflexible and doesn't support deep customizations or integrations.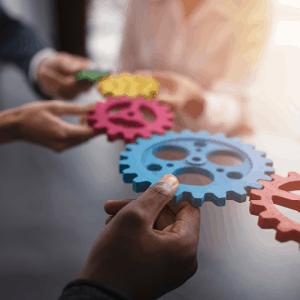 An investment for a profitable future
Many business owners are misled by the thought that hiring a custom software developer is an unnecessary investment. Custom software development is a smart investment as it allows businesses to reap benefits in the long run. The cost of custom development is lower than the cost of switching from one software to another. You don't have to bear the hefty subscription fees imposed by the off-the-shelf software or pay for the extra features. Custom software ensures that only required features are present in the solution and prevents you from spending unnecessarily. Custom software is a viable option for enterprises of all sizes and saves you from bowing down to pre-packaged solutions' rigidity.
Easy to maintain and make changes
Maintaining or modifying a packaged software wholly depends on the mercy of the commercial software provider. This places your organization in a vulnerable position and leaves your employees frustrated and your customers dissatisfied. Since the
custom software development company
is responsible for supporting and maintaining your software, your software undergoes quick upgrades and remains ready to accommodate changes as they come.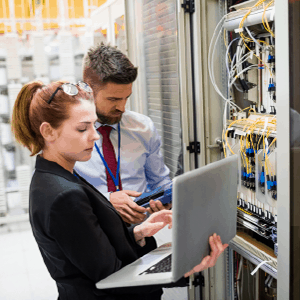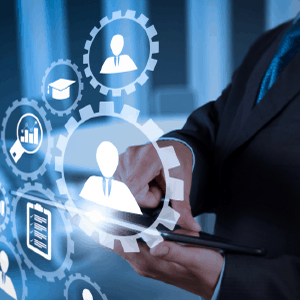 All rights reserved to the payer
With the proliferation of cloud-based development and cloud application platforms, off-the-shelf software is mostly rented, not bought. If the supplier sunsets or terminates the product, the customer will land in a jeopardy situation. In some cases, businesses will be forced to pay for extended support for an out-of-date system. Custom software development allows you to own the product entirely. A custom-built software solution will never get out-of-date until you decide otherwise. There will be no forced updates or downtimes as long as you're happy with the custom software's performance. Instead of spending heavily on third-party licenses and subscriptions, you'll only pay for its development, which means that all rights on the custom software are reserved to its payer.
Thoroughly tested and fully compliant software
Tailored solutions developed from scratch are highly resistant to cyber infiltrations. Your solution will be tested thoroughly at each stage of development and is built to comply with your enterprise's ecosystem. Pre-packaged commercial software sellers never heed the compliance requirements that are specific to your business or industry. Bespoke software development allows you to create software that complies with your organization's standards and adheres to legal, governmental, geographical, and regulatory requirements. Rather than adjusting your systems to a commercial software's complex workflows, personalization allows you to incorporate multiple features in one package to reduce the complexity.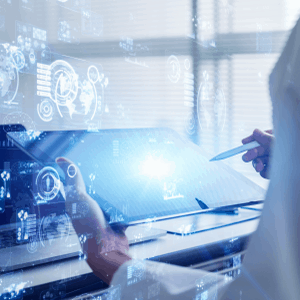 Industries find custom software more advantageous than commercial software
When businesses embrace custom software development, they can build new capabilities on top of existing enterprise applications. Is your off-the-shelf (pre-packaged) solution meeting only 60% of your operational business needs? Then it's time to consider something custom.
Healthcare application platforms
A hospital that uses a customized healthcare application can easily maintain electronic health records (EHRs) and retrieve them at any time. This allows physicians and their assistants to view and transfer a patient's details through a secure network. Storing patients' blood group data in the hospital database and using medical billing software in dispensaries allows healthcare providers to make their services more accessible to patients. Integrating technologies like AI, automation, and IoT enable remote patient monitoring, improved elderly care, and diagnosis of severe ailments at an early stage.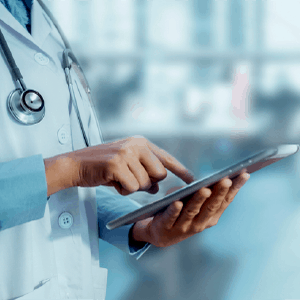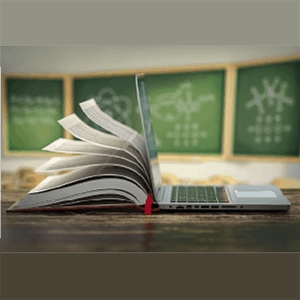 Educational software development
Online learning management systems and e-learning platforms have been gaining immense popularity over the past decade. Customized LMS allows schools, colleges, universities, and other educational institutions to cultivate more transparency and communication between the instructor and the learner, improving performance significantly. We recommend our clients adopt a Customized Learning Management System with a single-time development cost and zero license fee as the best way to get started. It retains your savings in your pocket.
Custom retail development solutions
Better inventory control, automated supply chain management, streamlined invoices and estimates, timely replenishment of stocks, tracking sales and generating additional sales, digital payment options- all these are vital requisites that help retailers provide a consistent and customer-centric shopping experience across all channels. Custom retail development solutions enable retailers to leverage the latest technology to manage their business more effectively.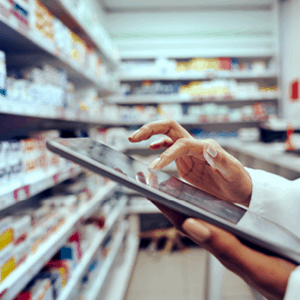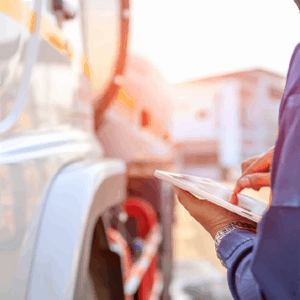 Logistics management software
Logistics software development helps simplify freight operations and freight forwarding activities. Custom solutions like Transportation Management Systems (TMS), Asset Tracking Software, Stock Management Systems, and other Logistics Management Software help the logistics and transportation industry players to comply with the ever-changing industry requirements.
Real estate and property management solutions
A real estate business involves various complex activities like property maintenance, renovation, property acquisition, tenant management, rent collection, and more. With multiple parties involved in every consignment, effective communication and collaboration become an imperative and eminent portion of the work process. Customized PropTech software solutions are scalable, futuristic, and flexible to the ever-changing technology trends.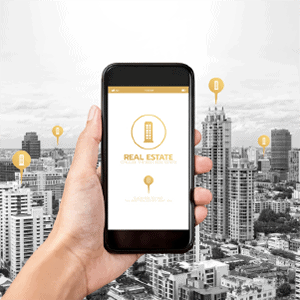 Businesses place more trust in custom software

What our clients tell us about using custom applications
93% of our clients saw a reduction in inefficient tasks after implementing custom software. 91% of our clients agree that tailored solutions help them increase their productivity. 77% saw a decline in manual data entry and errors after replacing their COTS applications with custom software. 76% of our clients reported increased ROI.

How our clients benefit from custom software development

How our clients successfully leverage custom software
When your business requires a custom software application to be developed, you need to get it done with the right partner.
Featured Customer Success Stories