Looking for a custom software solution? This is where you should land.
Choosing the right software for your company is not a quick or convenient task, as you must perform comprehensive research to find a suitable and reasonable solution. Unfortunately, this can cause a company to become distracted from its core product and end up purchasing far more software than it requires. Fingent's Custom Software Development Services will help you incorporate the requisite technologies into your enterprise, making it simpler for you. How can you pick the best
custom software development company
for your company that can acclimate to future development and makes your business grow efficiently?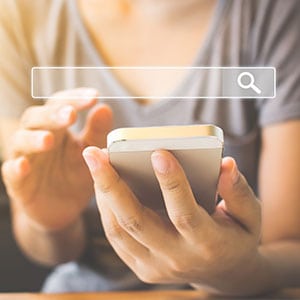 Fingent helps you develop the right custom software
Highly efficient custom applications
Customized software applications are developed to fulfill particular business needs and simplify a haywire business operation. Since the applications are already programmed to work the way companies do, they know their tasks, maximizing competitiveness and efficiency and achieving a strategic advantage over their competitors.
It isn't easy to access data through a pre-packaged or commercial application, mainly if the software is ready-made and does not support customization. On the other hand, if you use custom software, you can conveniently handle access privileges at granular levels from scratch.
Support seamless integrations
With minimum cost and time investments, application upgrade or modernization with custom software development firmly binds the current IT infrastructure and integrates seamlessly with other applications and services.
Effective and budget-friendly software
Custom software creation can be expensive at times, but it is more valuable and useful in the long run. Custom software does not require continuous modification or improvement to suit the needs of the company. Personalized (custom) applications can be used continuously without risks.
Quicker adoption and acceptance
Since a custom-built application has tailored business solutions and features, it finds organization-wide acceptance, reducing the training time and costs incurred. Customized software solutions are tailored to meet the organization's specific needs.
Scalability and reliability
Customized applications are known to be the most secure and reliable applications. As the business evolves, custom applications develop simultaneously by integrating the new features and optimizing processes. Customized apps will provide longer life and offer device scalability.
Improve business competency
Developing a custom software application with excellent user experience is necessary, but businesses need to know how to benefit from customized software. Custom software development services can help enterprises focus on their core competencies while avoiding risks.
Best practices to select the right custom software for your business
Here are the steps to software selection that will help you make a good decision when choosing the right custom software for your business!
Know the objective of your software
Knowing what you want the software to do is the first step in choosing the best software tools for your business. If you're not sure about what you're looking for, you won't be successful in your software search.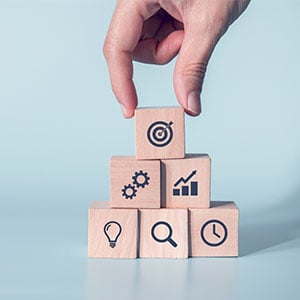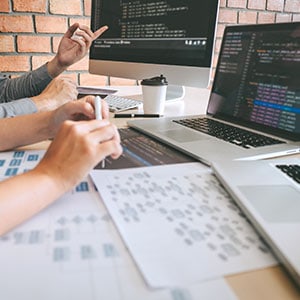 Understand the software system type
There are several different kinds of software systems that you can use based on the results you want to attain. It is essential to understand the technology that is opted for the projects. You need to make sure that the technology in use can create a custom software application according to the specifications. For this purpose, you can ask the organization about the particular software programs they can use.
Check the portfolio of the company
Analyzing the software development companies' portfolios will help you understand their deliverables' quality and approach to the project. The portfolio lets you get a good understanding of their previous projects. This will make it possible for you to consider and determine whether they will meet your specifications.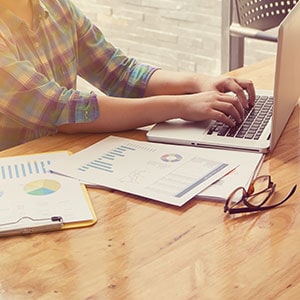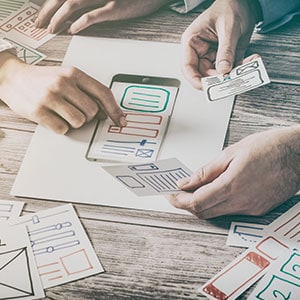 Consider time taken for development
How long would it take to develop the software? This is a critical question that needs to be discussed before finalizing the software. For certain circumstances, you will have a deadline that you need to fulfill. Avoid haste and plan all company commitments accordingly and ensure that the software's quality is not affected to comply with strict timelines. It is recommended that you often reserve additional time for checking and debugging applications before they are approved for widespread usage.
Pleasant and intuitive user interface
You should find one that has the best user interface when selecting software. Ensure that you attract your target audience with your custom software application by keeping the UX sharp and fully functional. When you develop a mobile application or business management software for internal use, you must provide software with the best user interface.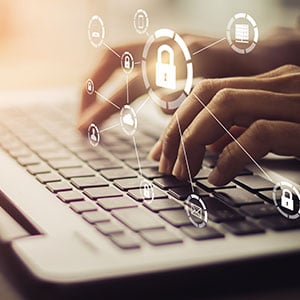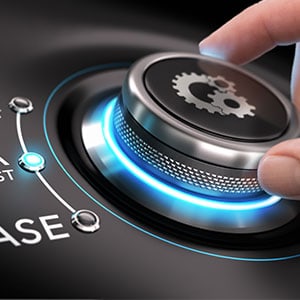 Data security and privacy
In this age of rampant cybercrime, you must have software that keeps the information protected and secure. Security is a significant concern that should not be taken lightly, mainly if the software handles confidential details such as financial records or medical data.
Test the software end-to-end
Focus on testing the software against your organization's criteria. Don't get side-tracked by looking at all the features, just the ones you've already found that you need. Trialing software is the perfect way to evaluate it against the usability requirements. A demonstration by the provider is also an ideal way to test the functional and reporting requirements. Ideally, have both of them. Start the demonstration first and then start the trial. Conduct a User Acceptability Test (UAT) for your custom software with your vendor's help.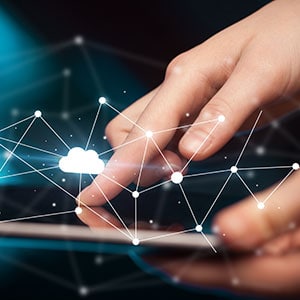 Right custom software is your business's savior
Right custom software eliminates cyber threats
Hackers and attackers are well aware of prepackaged software's vulnerability and know how to break into its code. Custom-developed software averts the possibility of cyberattacks, external interferences, or any such security challenges as the application is used only by the specific enterprise, team, or individual.
Right custom software is the pillar of your business
Right custom software is developed only by a reliable partner
When your business requires a custom software application to be developed, you need to get it done with the right partner.