Enabling logistics players leverage advanced tools and technologies to tackle industry challenges and improve performance
Logistics Segments We Serve
Fleet management
Supply chain operations
Warehouse management
Cargo management
Manpower management
Transportation management
Stock management
Accounting & finance
Risk management
Trade management
Inbound and outbound transportation
Streamline inbound and outbound transportation
Simplify planning, booking, and ordering of shipments
Freight tracking
Delivery forecast
Lane pairing
Asset tracking and management
Third-party logistics service anagement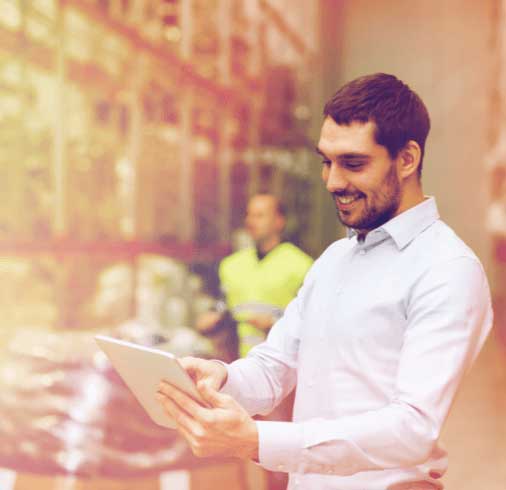 Featured Customer Success Stories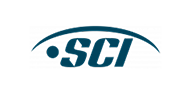 With constantly growing business, continuously moving workforce and emerging technology opportunities, SCI realized that limiting employees' working options to desktops is indeed very unproductive. They approached Fingent for an enterprise mobility solution to transform their business. Read More
View All Case Studies
Featured Customer Success Stories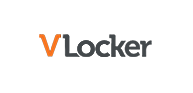 Fingent proposed a web-based solution that provides Vlocker's users with more options for their package delivery. Apart from the order delivery service, the web solution also addresses other Vlocker services, like V-Laundry, V-Rental, and V-grocery. Read More
View All Case Studies
Challenges Affecting the Logistics Sector
How We Help Our Customers
Streamlined Warehouse Management System
Incorporating technologies like IoT and cloud computing, we provide efficient customized warehouse management solutions that streamlines complex logistics workflows. Also, enabling real-time data visibility regardless of time or location, and empowering predictive analysis, we facilitate insightful forecasts that help logistics players make better decisions and manage your inventories effortlessly.
Manpower Management System
Adopting Robotic Process Automation technology, we help you automate recurring and tedious tasks. With advanced technology solutions tailored to specifically meet your unique supply chain workflows, we help you create a limitless workforce environment without the need for additional expense.
Intelligent Technologies for Reduced Costs
With customized software solutions facilitating autonomous tracking and scheduling, we enable intelligent tracking of alternative routes and evaluation of road conditions. This helps save costs on fuel and delay penalties, by eliminating unwanted whereabouts and maximizing capacity.
Empowering Data for Improved Customer Experience
Enabling appropriate data sharing across various levels will increase your visibility among customers. Utilizing technologies like Big Data and blockchain, we help you gain customer trust by allowing real-time tracking of product life-cycle, ownership transfer, transportation routes and delivery time.
Hundreds of leading businesses have derived strategic advantages from our transformative solutions.
"Off-the-shelf products in the market couldn't accommodate our multi-party customer relations model."
"Fingent's custom CRM application streamlines processes for both our builders and suppliers. They even suggested ideas to maximize efficiency."
"Fingent helped us replace our technology with a new platform solution that included ASP pages and SQL databases. "
"They're very good at explaining things, not overwhelming us with technical buzzwords. "