10 Reasons Why Your Business Should Migrate to SAP S/4HANA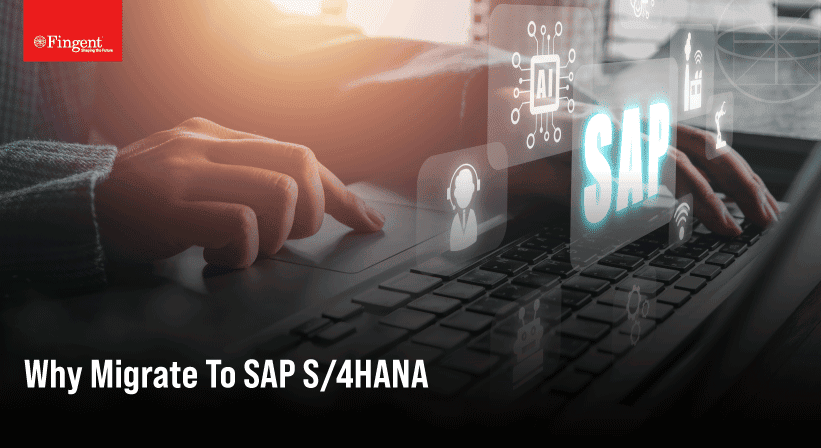 Are you a business owner who is in a quandary about migrating your business to SAP S/4HANA? Do you do it now, or do you wait? Here's some help!
Most business owners are moving toward SAP S/4HANA at their own pace. Most businesses put away migration due to the lack of urgency. For one thing, they feel that the discontinuation deadline of support ERP support is four years away (2027). Not all agree, though.
24% of businesses are already using SAP S/4HANA.
If this isn't reason enough, a business should move to SAP S/4HANA to make the project worthwhile on all fronts: SAP S/4HANA is a prerequisite for completing your digital transformation. Without that transformation, you will be left behind your competitors. Worse yet, you will be behind where your users expect and need you to be.
SAP S/4HANA is not just a technical upgrade, it is a business transformation. So, you should not be asking, do it now or wait. Instead, remember the current scenario: it is now or never!
Takeaway: the longer you wait to migrate to SAP S/4HANA, the farther you will fall behind your competitors.
Read more: Strategizing a successful SAP S/4HANA Migration for your business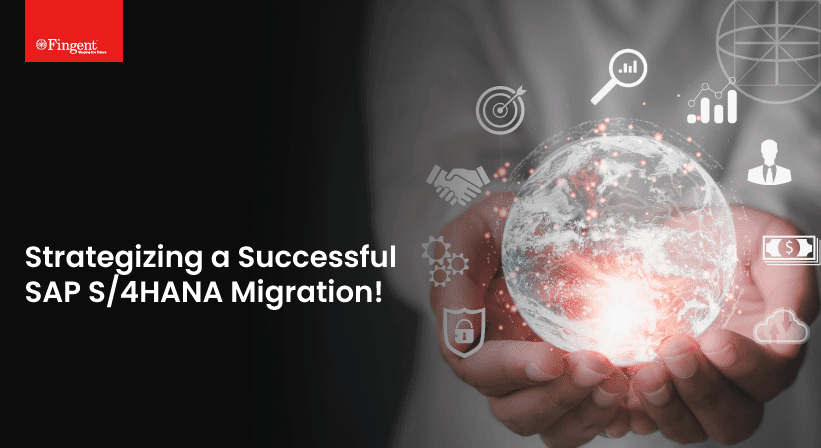 Top 10 Reasons Why You Must Migrate Now
The reasons for migration are compelling because the benefits are significant. With S/4HANA, companies can focus on growth and expansion without worrying about the technical aspects of integrating various IT systems.
The benefits of S/4HANA are countless, and it is time for your business to unlock its full potential. Join the league of agile and adaptable businesses today by incorporating S/4HANA into your business model.
Did you know: Increased revenue from functionality enabled by SAP S4HANA resulted in a net profit of 25.2 million?
1. Better Integration and An Intuitive User Experience 
S/4HANA comes with a sleek and user-friendly interface that makes it easy for businesses to design custom apps that work seamlessly across various devices. For instance, a company can create separate apps for sales inquiry, order overview, and sales fulfillment and then grant access to these apps based on the user's role.
S/4HANA makes it simple to deploy one or many apps across different departments and functions, including sales, human resources, finance, and much more. With better integrations and an intuitive experience, S/4HANA is a smart choice for organizations looking to streamline their operations and boost productivity.
Did you know: Customer retention valued at 8.4 million was made possible due to the capabilities enabled by SAP S/4HANA?
2. Real-Time Analytics
One of any business's top priorities is access to real-time data. Real-time data can help provide actionable insights on everything – from user behavior and user interactions to business intelligence.
Using a mechanism called a virtual data model, SAP S/4HANA can transform on-the-fly data optimized for transactional purposes into an analytics-ready structure. This solution can benefit users in business processes as they need valuable and relevant insights to help them make the right data-driven decisions on the fly.
SAP S/4HANA Embedded Analytics offers users a fantastic advantage by offering a plethora of preconfigured Business Content in the form of KPIs, analytical reports, predictive and planning scenarios, dashboards, and multidimensional reports that are like advanced pivot tables. This wealth of resources makes it incredibly user-friendly by providing ready-to-use solutions that cater to specific business requirements.
Did you know: Increased revenue from functionality enabled by SAP S4HANA resulted in a net profit of 25.2 million?
3. Enhanced Mobility
S/4HANA is the key to agility and flexibility in the business world. With its easy-to-use interface and flexible deployment options, the system allows companies to seamlessly update their business processes. Add a new sales channel, acquire a new company, or undergo a merger – S/4HANA can handle it all.
Let's take the example of a company that has acquired another company that uses SAP and non-SAP IT systems. In the past, aggregating data, indexing, and integrating it would have been a daunting task. However, with S/4HANA, the integration process has become seamless and effortless. The system provides an option to bring the system into the SAP cloud without needing to integrate them. Businesses can leverage applications like Simple Finance to aggregate data from all of their acquisitions and subsidiaries without any hassle.
Did you know: Reduced run times are valued at over 2.1 million?
4. Simplified Landscape
SAP S/4HANA has revolutionized the business world by offering a simplified landscape. Businesses can now reduce complexity and streamline operations, thanks to this innovative solution. With SAP S/4HANA, companies can manage their IT infrastructure with ease, freeing up resources to focus on core business activities. From analytics to supply chain management, SAP S/4HANA provides all the support a business needs in a simple, intuitive package.
Furthermore, the system is cloud-ready, meaning that businesses can have access to the latest technologies and innovations without having to continuously upgrade their systems. SAP S/4HANA offers rich functionality and data analytics capabilities, providing businesses with real-time access to critical information and insights.
With a simplified landscape, companies can focus on their business objectives and drive growth, without worrying about the complexity of their IT infrastructure. In conclusion, SAP S/4HANA is the future of business systems. A simplified landscape is the first step toward unlocking the full value of the system and is becoming increasingly necessary. SAP S/4HANA is the perfect solution for businesses seeking a simplified IT environment that is scalable, intuitive, and functional.
Did you know: Increased productivity of IT organization employees is worth $442,971?
5. Advanced Automation
With S/4HANA, businesses can say goodbye to boring, repetitive tasks thanks to the Robotic Process Automation (RPA) solutions that automate these mundane tasks. This leaves employees with more time to work on important tasks that require special attention. To make things even better, there are over 150 RPA bots available to use with S/4HANA. The integration of AI and ML technologies can provide intelligent insights into data collected from automation, taking things to the next level.
6. Better Data Management
If you run a business, you know how important database management is. Well, with SAP, you can take a deep breath and relax. They got you covered with a bunch of solutions made to make your IT environment even more manageable.
For example, with SAP HANA database administration, all your SAP ERP data is under lock and key and constantly being checked for optimization. You will never have to worry about it being unavailable.
7. Improved Integration
Preparing financial reports for a multinational company with multiple subsidiaries is not an easy job. It is tedious to connect with different groups, collect data and prepare reports. However, with S/4HANA you can easily connect with other people and groups and close books faster. Improved integration enables you to monitor, access, and analyze data from different groups.
Did you know: Accelerated cash flow managing customer orders valued at $439,675?
8. Greater Scalability
As a business grows, it's crucial to ensure that data storage, access, and processing capabilities are able to scale accordingly. Fortunately, SAP S/4HANA offers a valuable advantage in this area with its ability to easily scale based on concurrent users and associated data volume across various network environments. This means that businesses are able to expand their data models without the concern of decreased performance. With SAP S/4HANA data growth will not impede a business's ability to keep up with demand.
Did you know: Simplified accounting accelerated collection worth 1.1 million?
9. Enhanced Security
SAP S/4HANA is known for its exceptional data and application security, making it a top choice for many organizations. Additionally, the platform offers secure setups and other benefits. Moreover, privacy features enable compliance with regulatory and compliance requirements.
10. Future-proof your business
SAP S/4HANA is a cutting-edge platform created to cater to contemporary businesses' and future demands. Its state-of-the-art features will enable businesses to stay adaptable and keep up with the ever-changing business environment, ensuring they stay competitive.
Read more: SAP ECC vs SAP S/4HANA – What should be the next move for your business?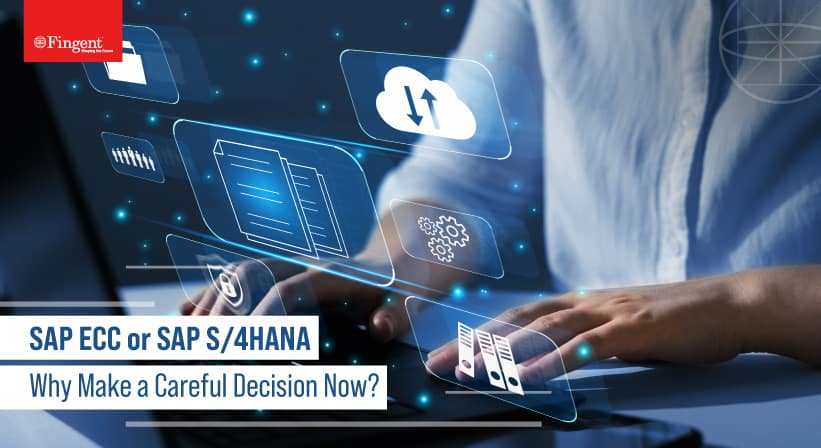 How Can Fingent Help
From vision to design and delivery to maintenance, Fingent can help bring end-to-end expertise to your business's digital transformation challenge with SAP S/4HANA. Our team can assist in transforming your strategic goals into a digital framework that streamlines your procedures and simultaneously triggers future innovation.
We offer a range of services, from implementing new systems to converting and consolidating existing SAP Business Suite systems. Our expertise in strategy and delivery enables us to join your journey at any stage, producing a sustainable platform that facilitates the growth of your business. Reach out to us today and let's get started on this amazing transformation.
Related Post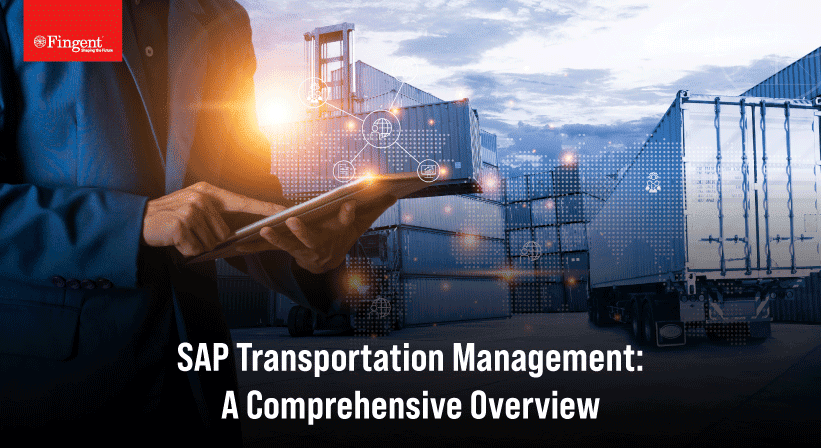 SAP software, as most of us know, is a tool……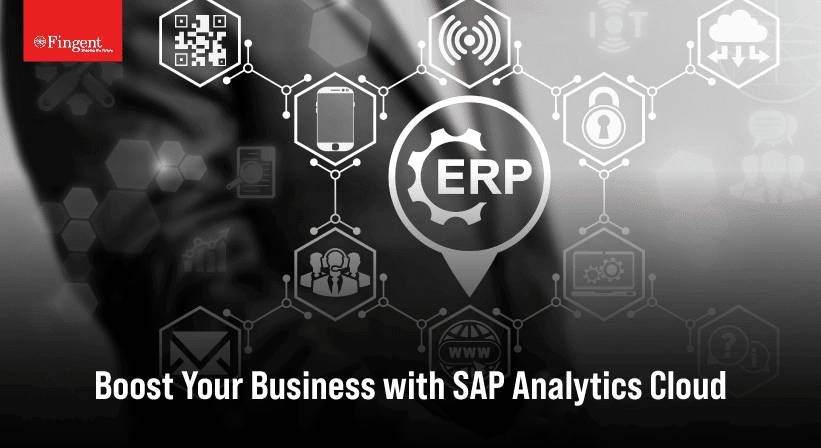 Regardless of its size, every business needs to work seamlessly……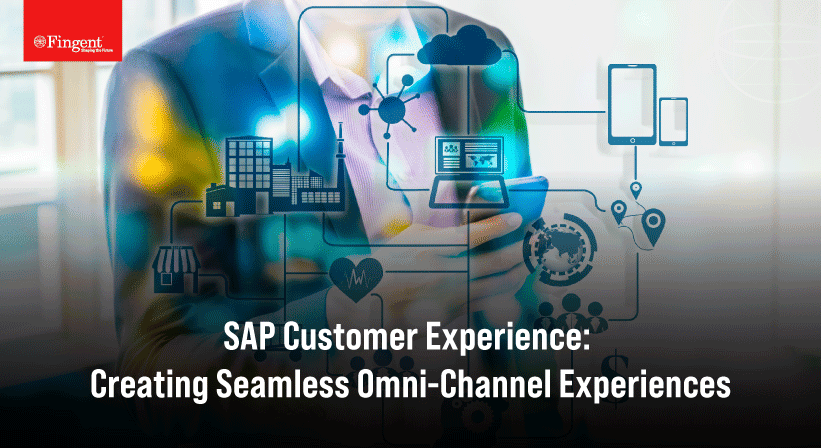 Businesses find themselves at a critical juncture as customer expectations……